Expect the Unexpected ~ Karen Mabon
By ALISON CONNOLLY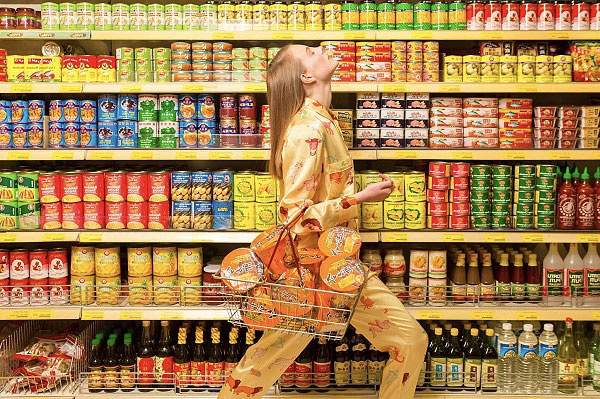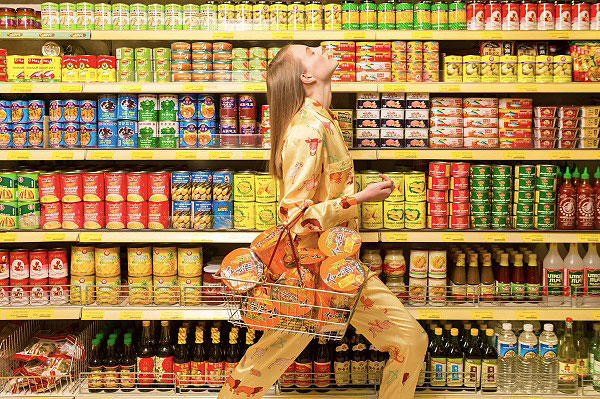 Like something straight out of a Wes Anderson movie, comes Karen Mabon sleepwear.  This British-based label, established in 2013, specializes in silk pajamas made from original illustrated prints that are both unexpected and personality-packed.   The designer is also known for her printed silk scarves, and a number of collaborations and bespoke designs for brands such as Anthropolgie, Lane Crawford, Vogue, Bloomingdales, etc.  In fact, it's worth taking a look at the Karen Mabon website just to get a glimpse at some of the special projects she's worked on, which go beyond the realm of loungewear and scarves. As for the brand's loungewear, you will find 100% silk pajamas with a relaxed, loose fit in both long & short sleeve options.  What you will not find is a solid-colored option.  The current season features prints that range from fruits & veggies, to zodiac signs to koi & lily pads.  You can always expect the unexpected with this label that packs a healthy dose of fun into each style.
As for what lies ahead, we are eagerly awaiting Spring 2018 when Karen Mabon releases her new swimwear line; you know that's going to be eye-catching!
(As a side note, at the end of this post, we are sharing a pairing the designer made between her pajama styles and movies you should watch while wearing them.  Of course a designer as clever and whimsical as Karen Mabon would think of that!).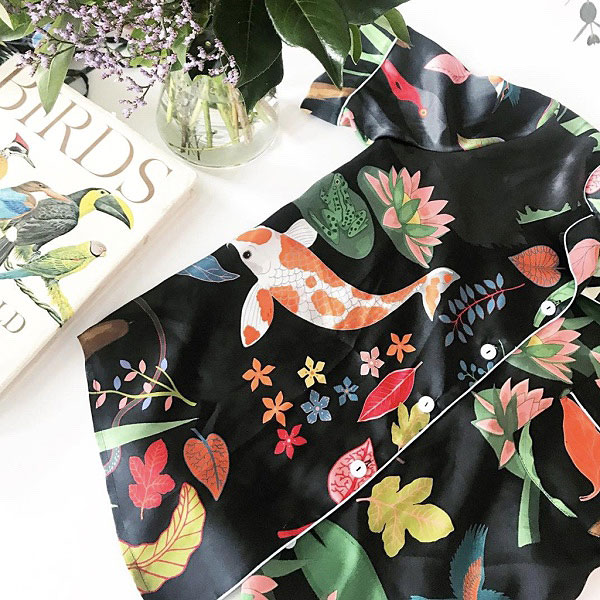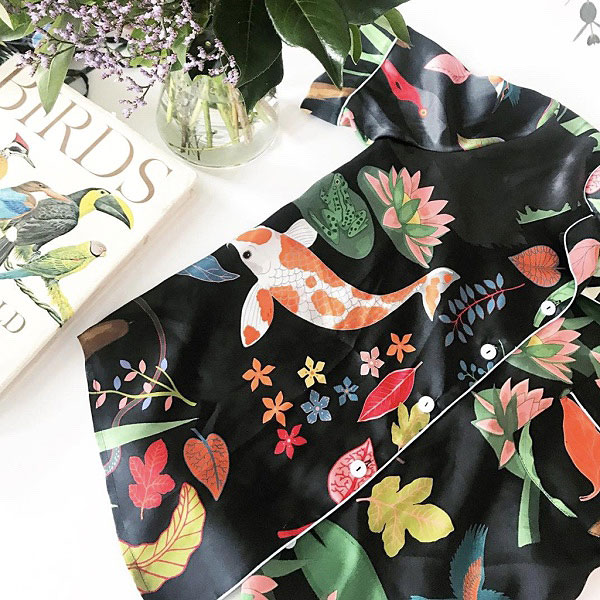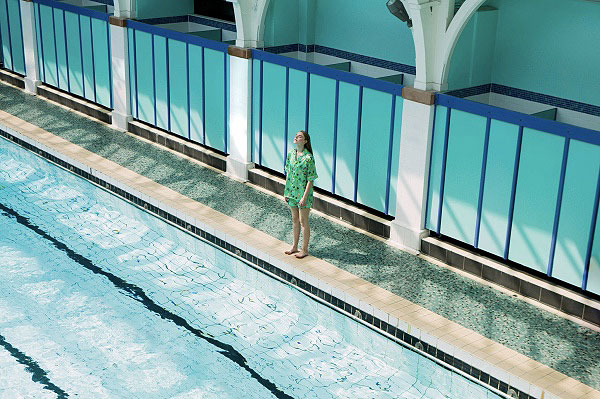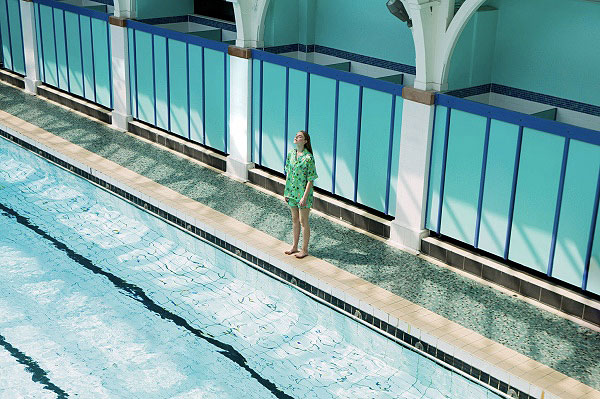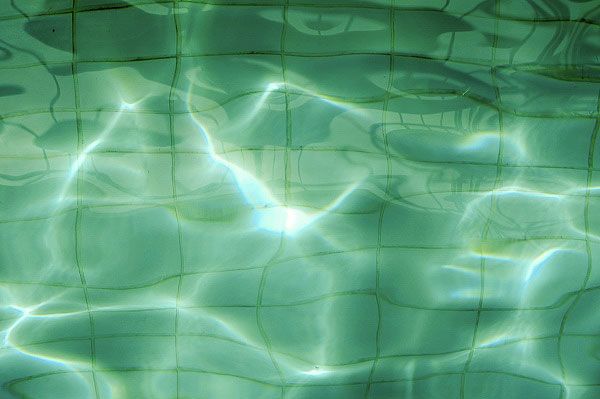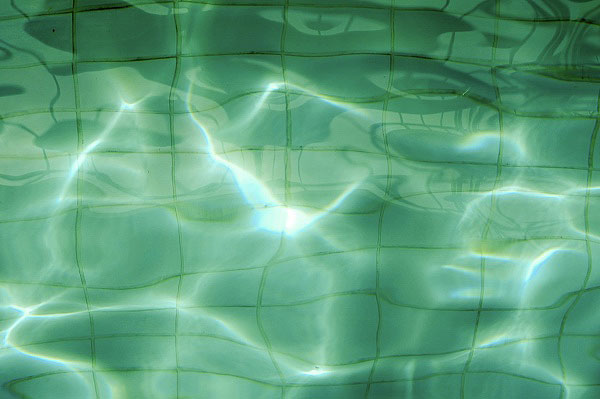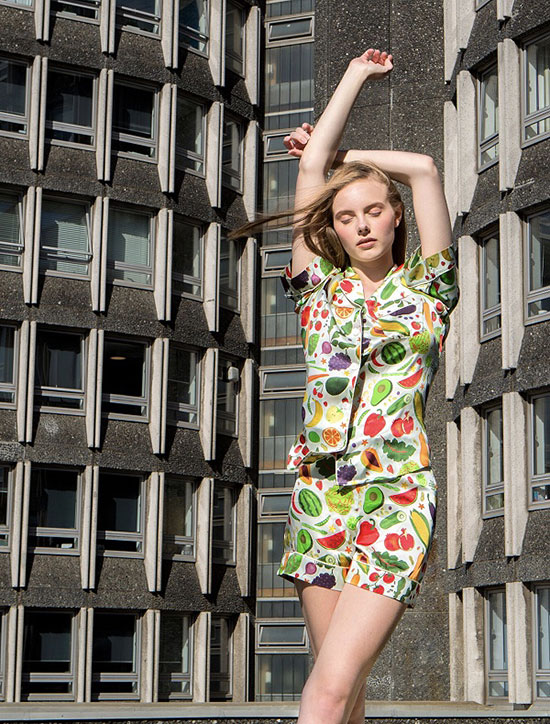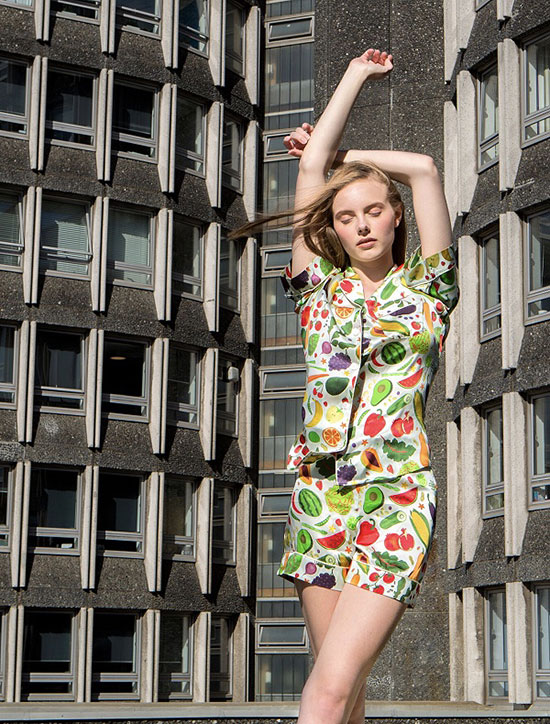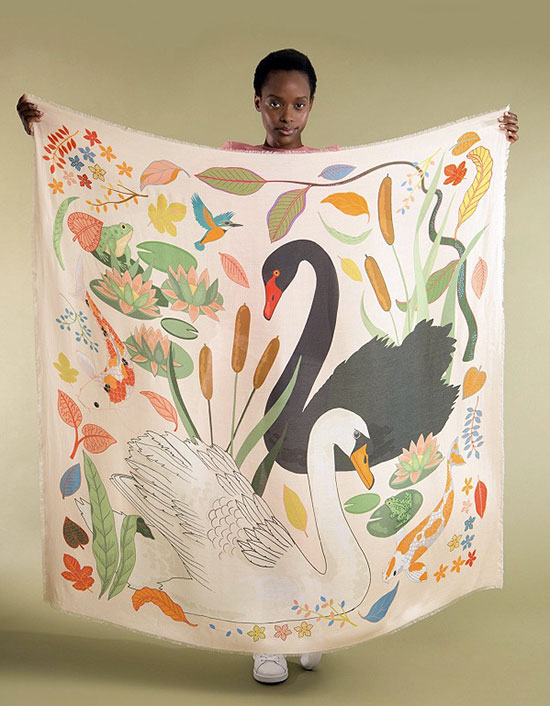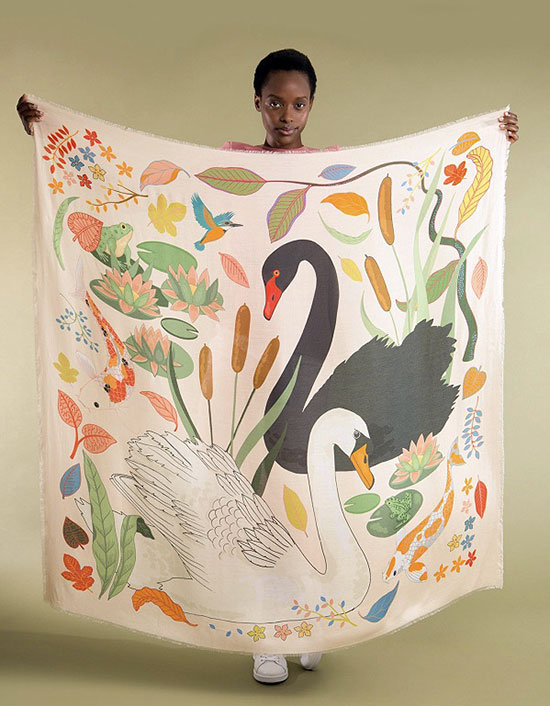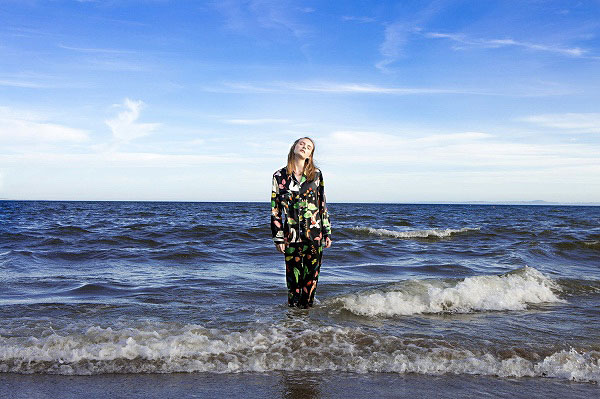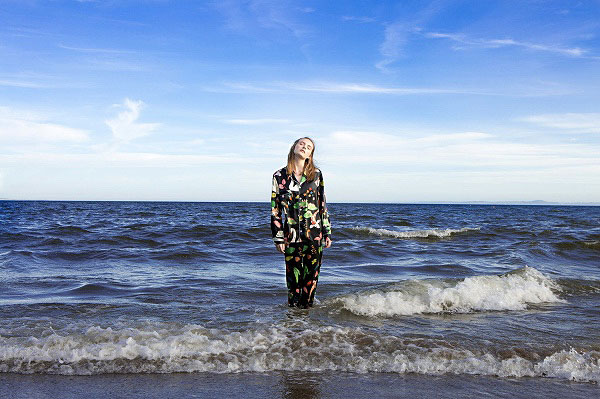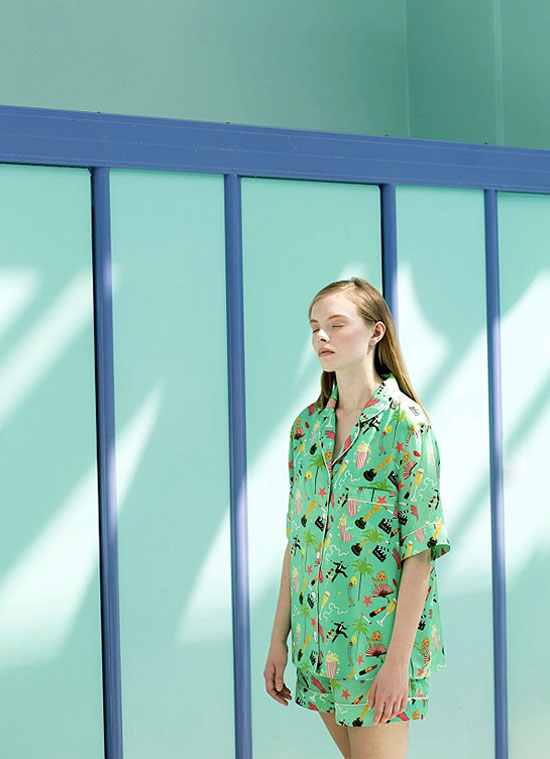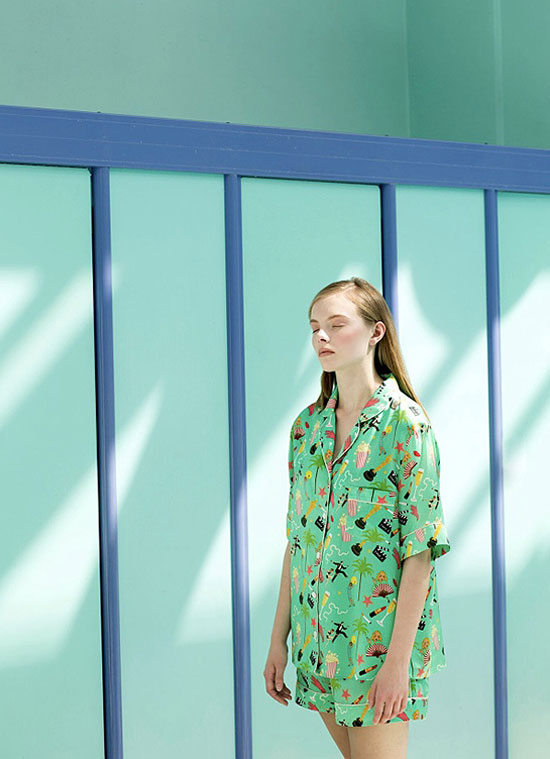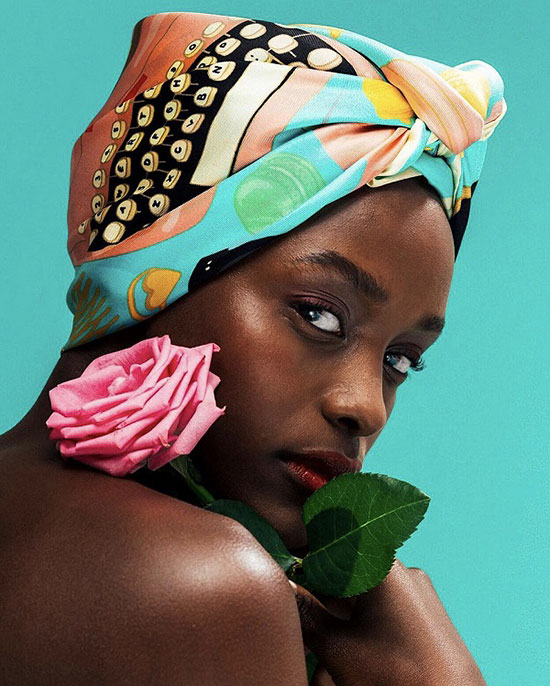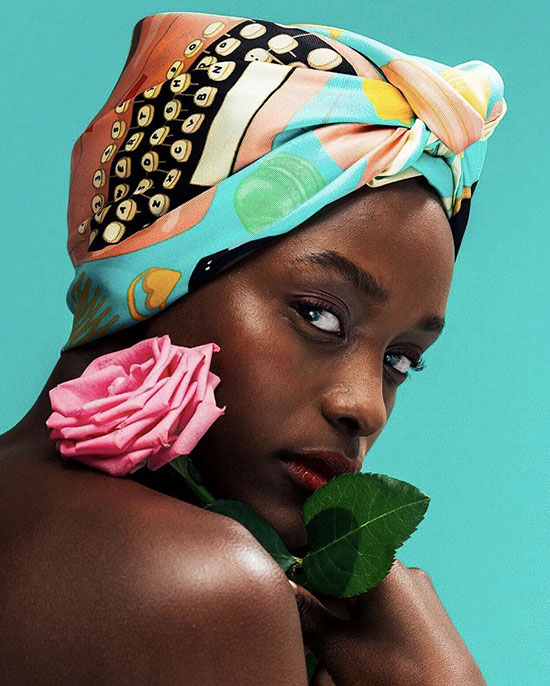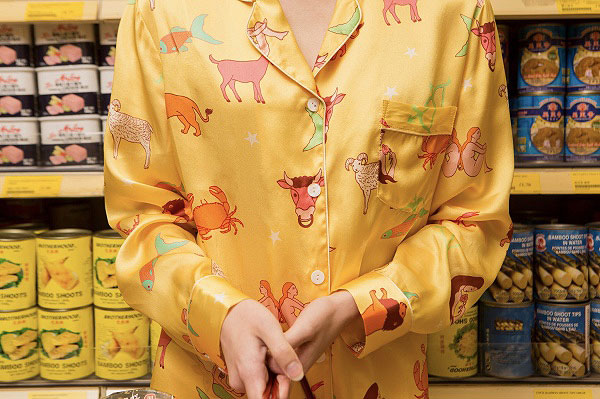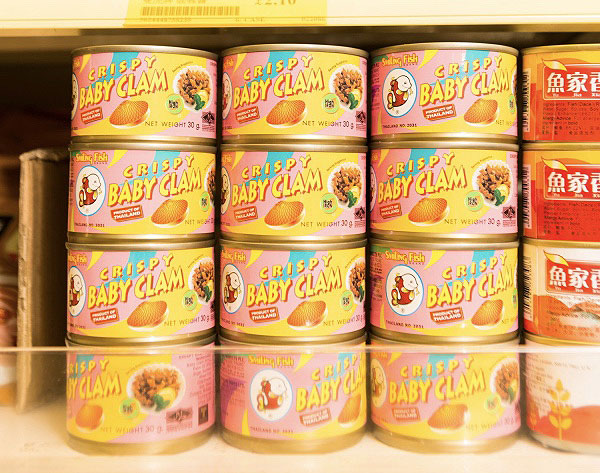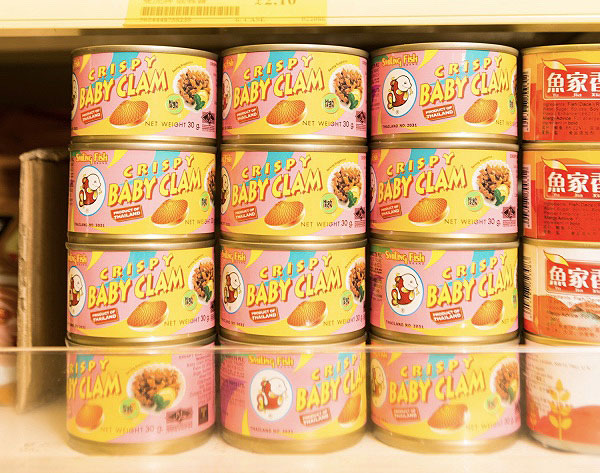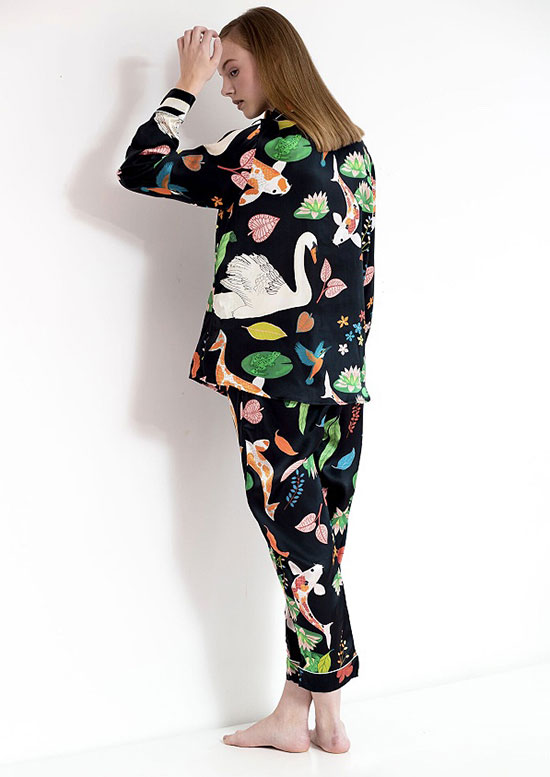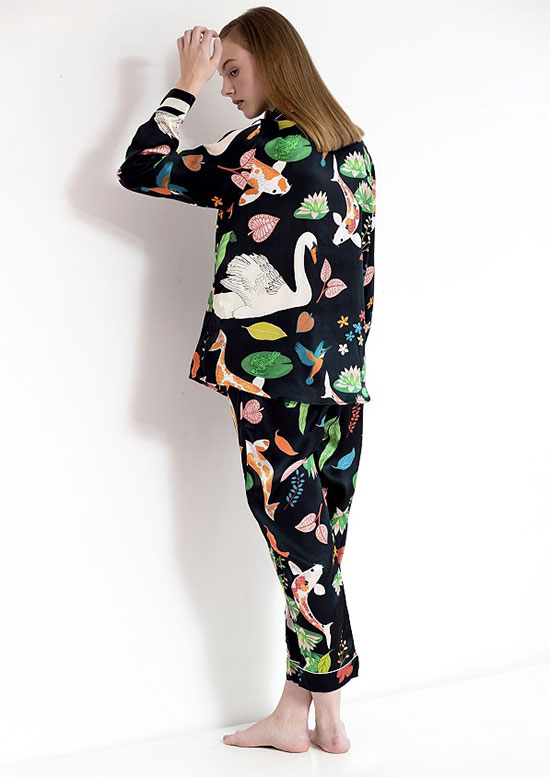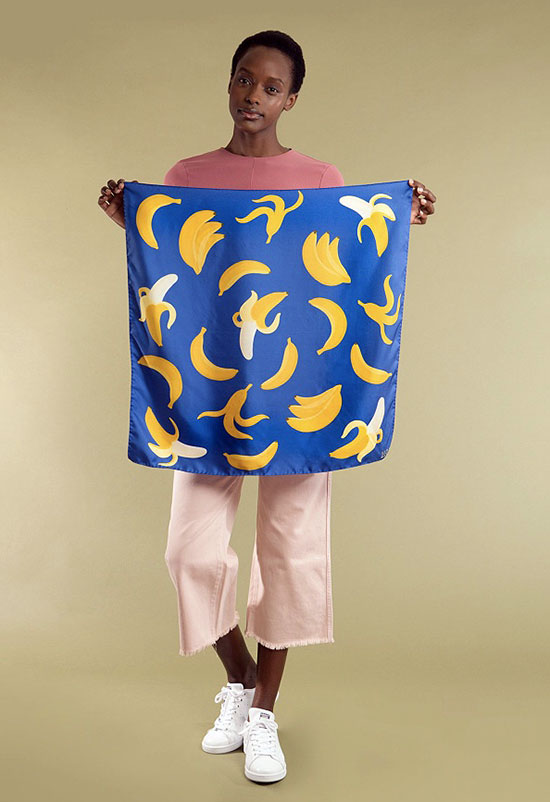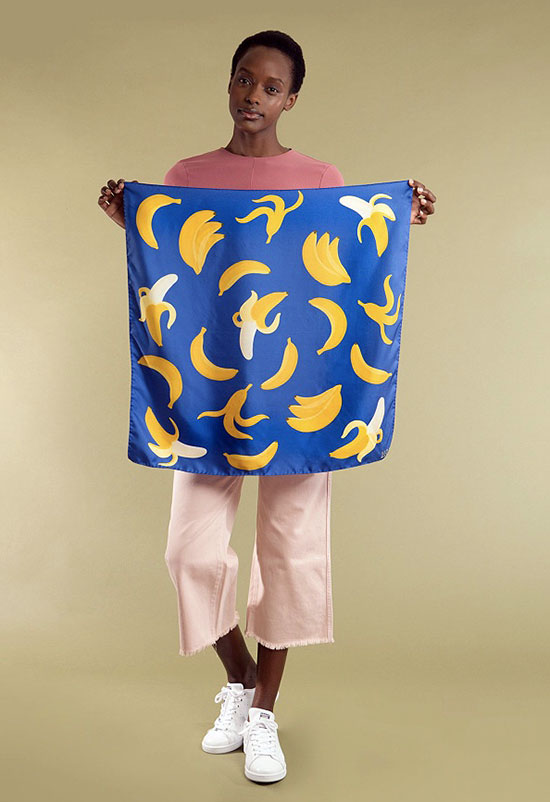 What to Wear While Watching:
Hotel Chevalier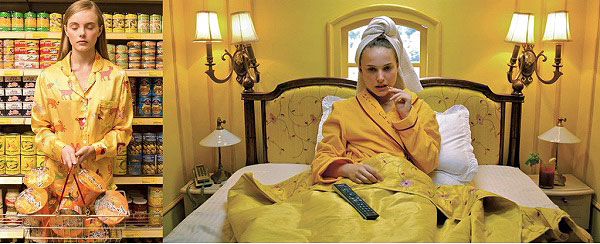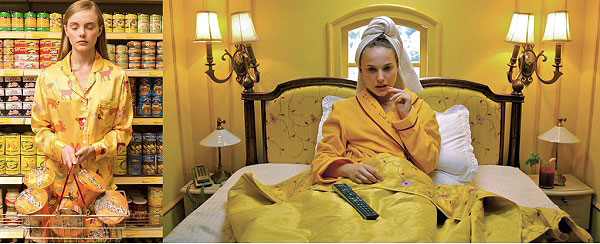 Splash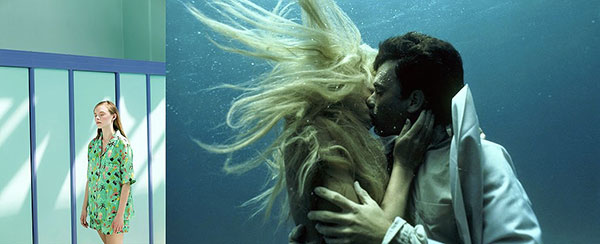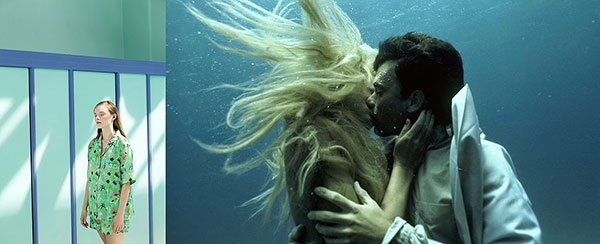 Eternal Sunshine of the Spotless Mind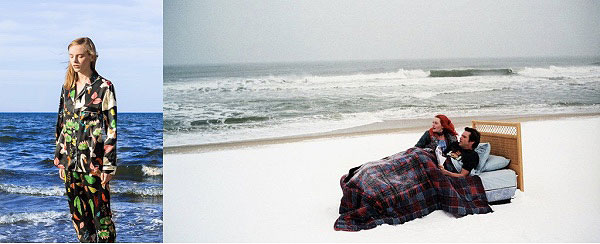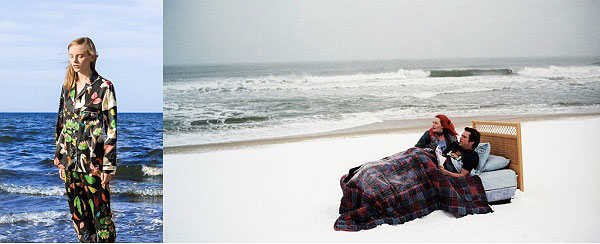 High Rise