A New Kind of Bra ~ Etched Lingerie
By ELLEN LEWIS
Once and awhile I come across a product that makes me break my "blogging rules". That is, I don't believe in reviews; (they are much too partisan) and a product needs to be around for several seasons before I accept its viability in the market. However, I have made an exception for the nascent brand, Etched Lingerie. I first heard the name in the lead up to their launch at The Lingerie Selection in August. Believe me; I was skeptical when I learned that this collection consisted of one bra style, Maya and its matching Misha brief. Although I was born and bred on the concept of key item merchandising, a foundations brand usually needs a broader base of product to attract a retailer's attention. But, the Etched Maya bra has run interference with my usual expectations. Here's why: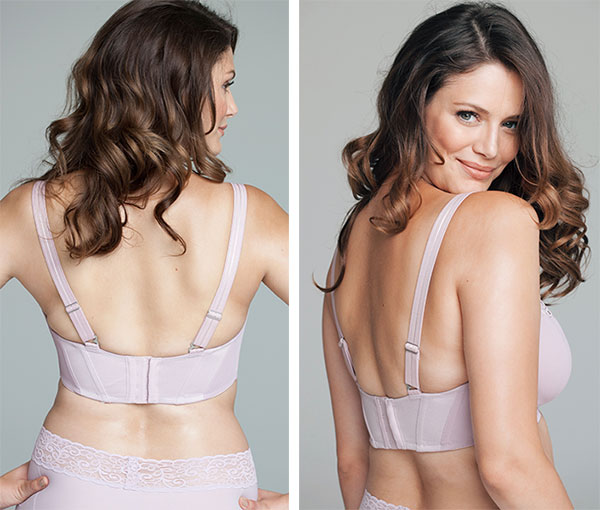 The construction of this bra is different than any other I have seen. Engineered with a patent pending 360 system of support, it is designed specifically for large breasted women. The 4 part side wings have individually cut and sewn panels that create organic pockets at the seams that hold flexible boning for support and stability.  The deep 5 part unlined cups with custom graded Ergoline wires that are curved at the base insure more comfortable full bust support. Containing 15 different materials and 50 pieces, it works to encapsulate, lift and eliminate underwire and strap pressure. I tried it. It works. And I am not easy to please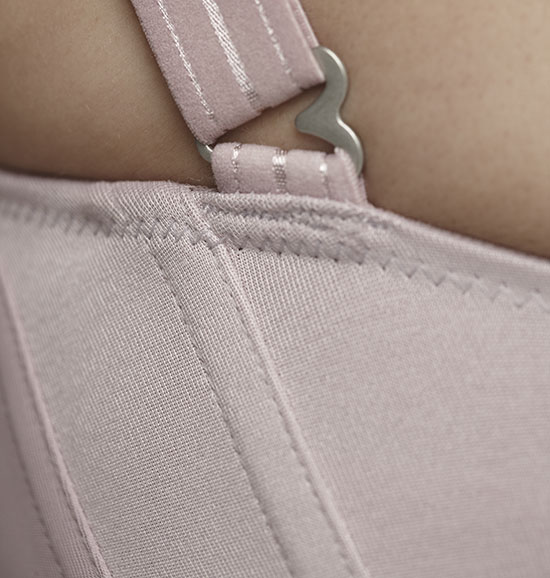 The bra, 5 years in development, is the brainchild of Ellana Krechmaras whose own life story informed the Maya creation. On a personal note, doubtful as I was, after speaking to Ellana about her Etched Lingerie journey, I knew that the woman behind the brand was worth noting. Working for the past 30 years as a successful hairdresser in New York City, Ellana's daily interaction with women from all walks of life fueled her imagination. The role she plays every day is very similar to that of an expert fitter in a dressing room. Listening to often very intimate details, her goal is to elevate and empower her customers. Smart enough to collaborate with an experienced consultant and a highly skilled technical designer, after 13 prototypes, she is completely prepared to sell and ship inventory at once. Intelligent women who know how to listen and can convert their discovery into a worthy product; that's my kind of entrepreneur.
"The Kind of Products You Envision as an Entrepreneur
is a Function of Your Life Experience" ~Mitch Kapor