English Garden ~ Violet & Wren
By ALISON CONNOLLY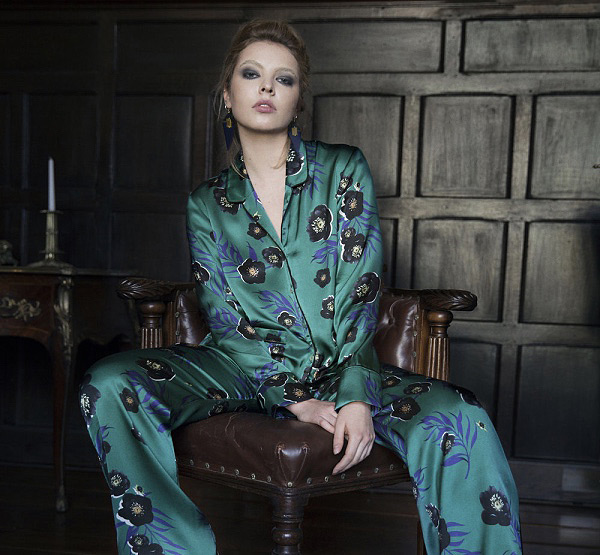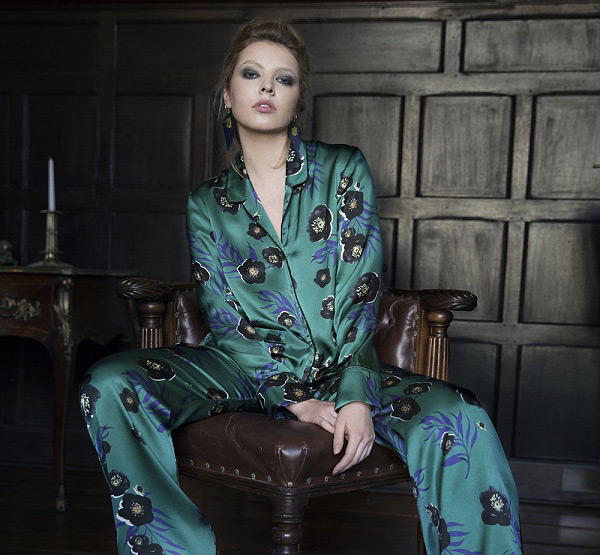 Today's post showcasing Violet & Wren turned into a personal wish list, and as you scroll through these images you will be jotting down your favorites too.  This comes at a time where I'm particularly drawn toward patterns, as I'm currently researching wallpapers for a small home project I'm working on and looking for prints that have longevity.  When it comes to patterns, especially with something you're making an investment in, longevity is equally as important as style.  That brings us back to Violet & Wren, which specializes in rich colors, striking prints and bold floral motifs that you will love for years to come.
Violet & Wren is a luxury loungewear brand from the U.K. created by design team Louise Barnard and Helen Pollington (established in 2015).  With backgrounds in print and garment design, bespoke tailoring and couture pattern cutting, these ladies created a loungewear label consisting of silk satin pajamas, robes and slips that can be styled with your regular wardrobe.  It's also worth sharing that they also create a selection of lingerie, as well as accessories such as silk turbans and sleep masks.
All Violet & Wren pieces are designed using custom hand-painted illustrations and photographic images that are combined using digital techniques, and it appears that each season the designers become increasingly bold with their choice of colors and patterns.  The ultimate goal of the brand, according to Louise and Helen, is to "have relevance outside of the bedroom as much as in it".   This statement ties back to a recent blog post Ellen wrote which demonstrated this very philosophy and its relevance in fashion today.
On a final note, if you're curious about the name Violet & Wren, the designers said they chose "violet" because it's the flower of modesty (appropriate for a label that isn't overtly flaunting sexy) and "wren" because it's a small British bird renowned for nest building (hence, the element of loungewear).
The following images are from the current AW17 collection "Eternal Sleep" in which the "floral" prints are derived from both poisonous and psychotropic plants.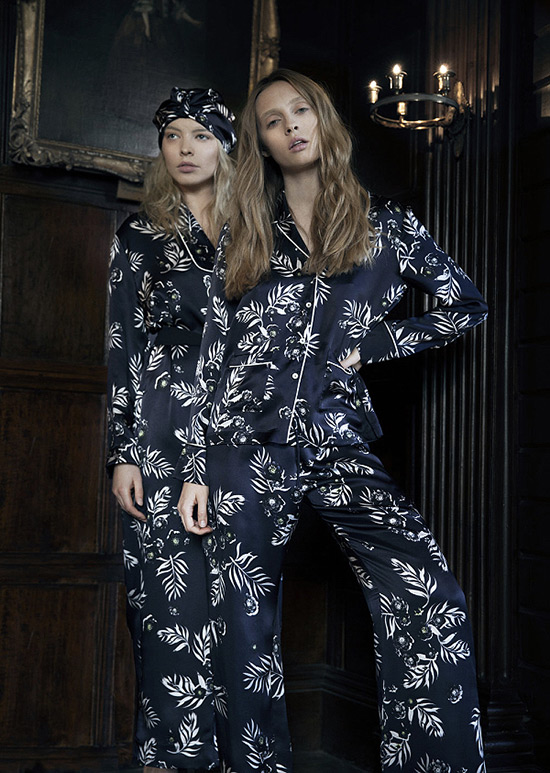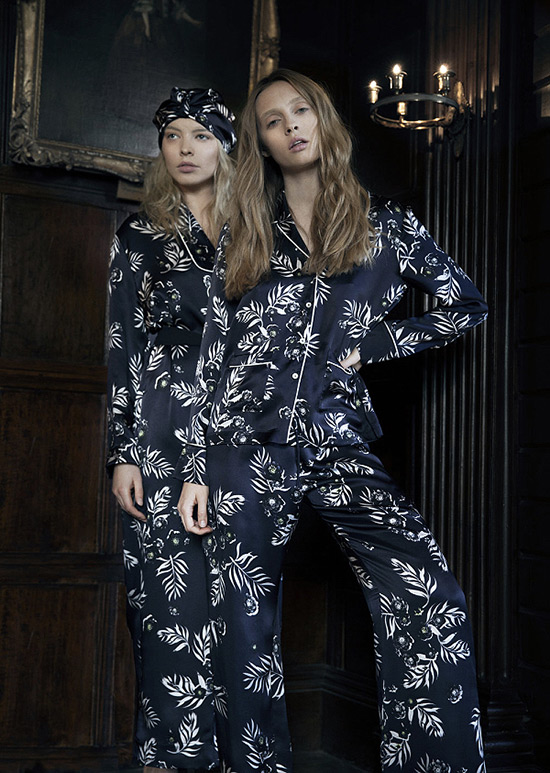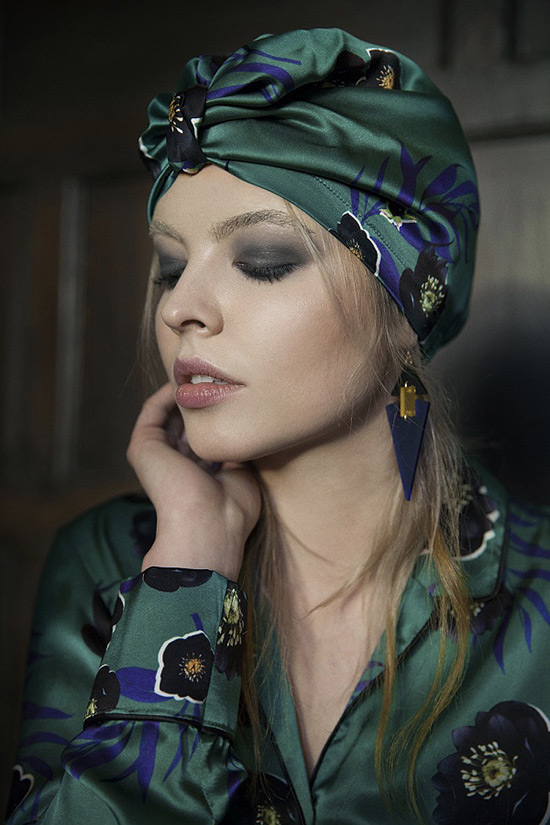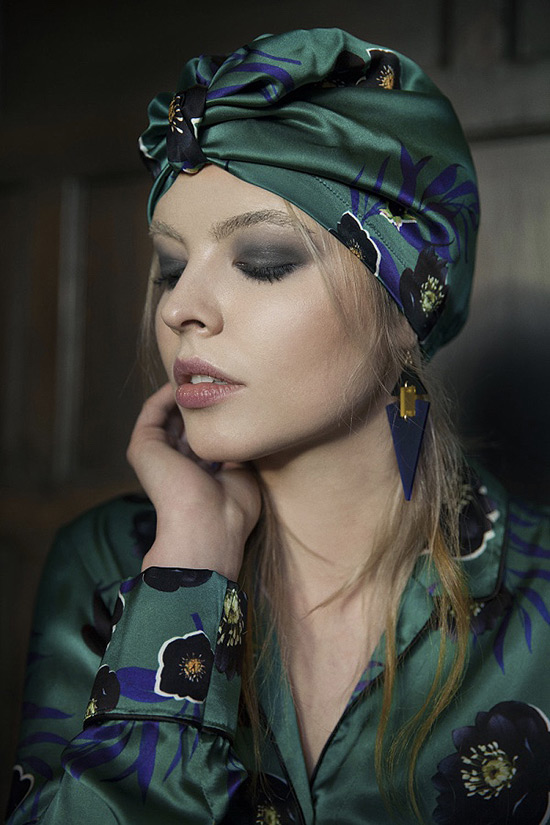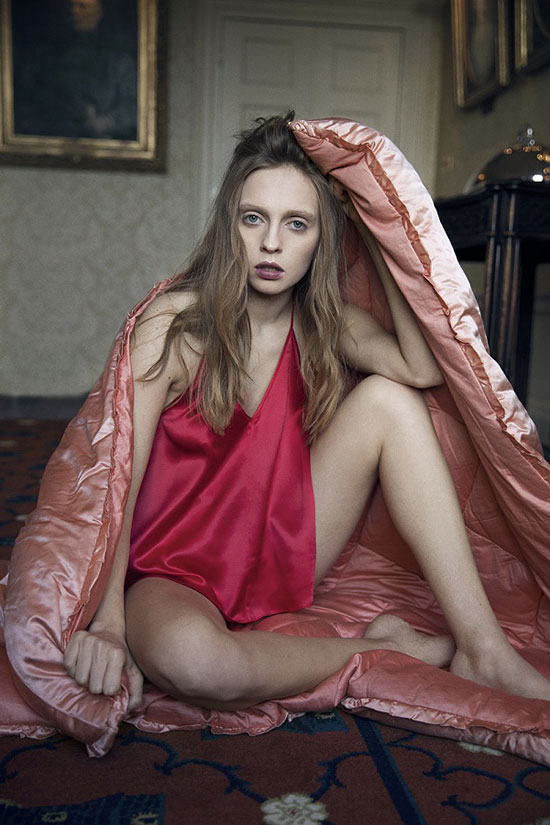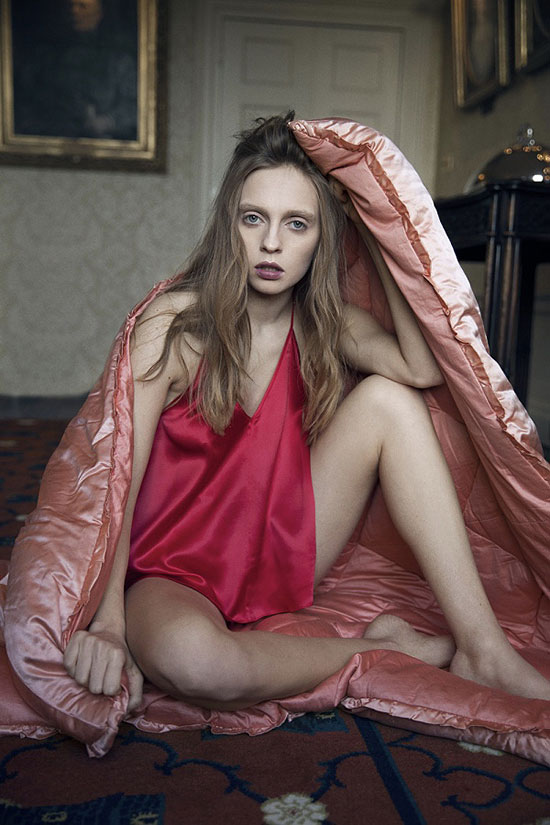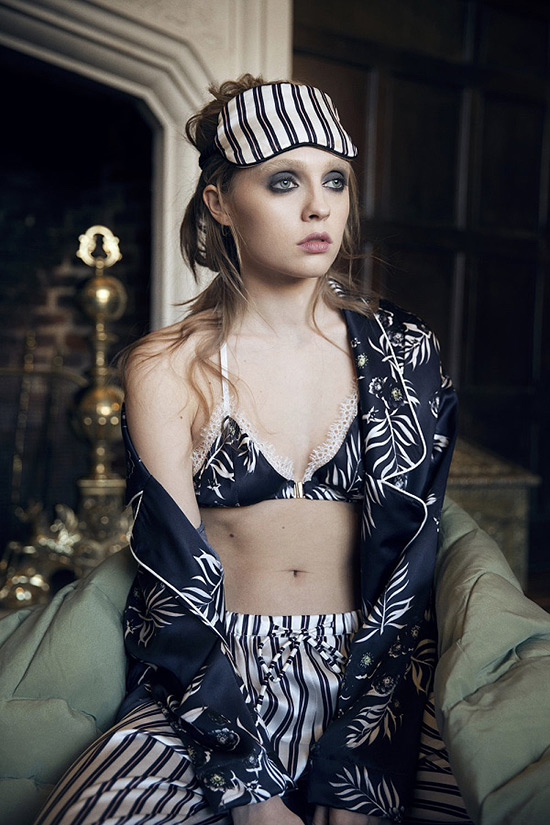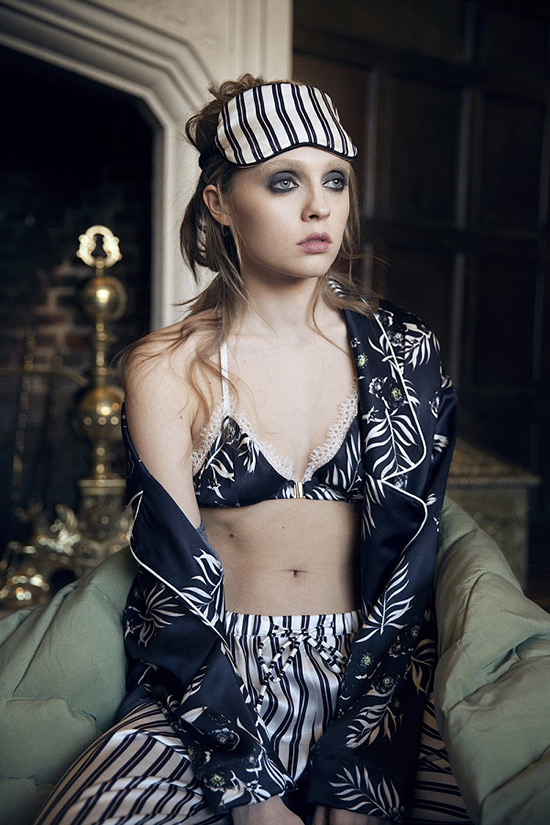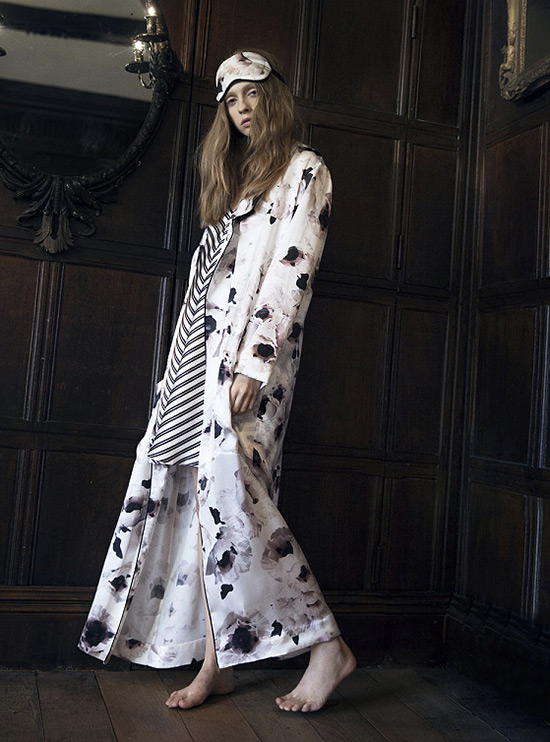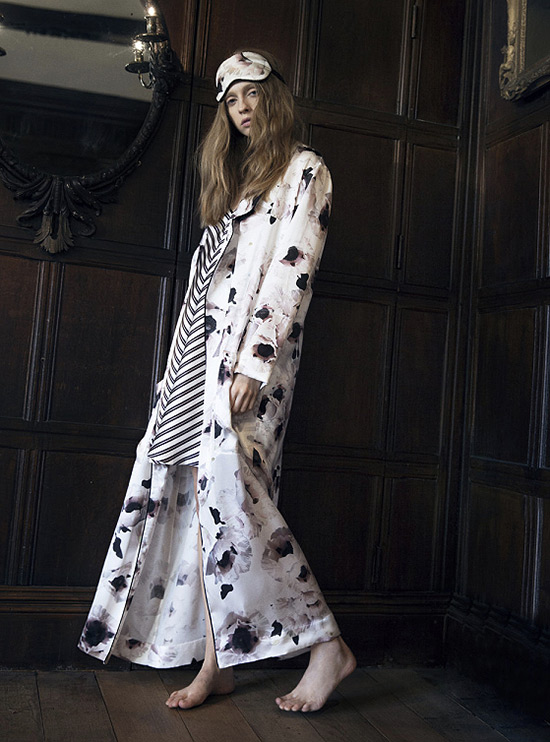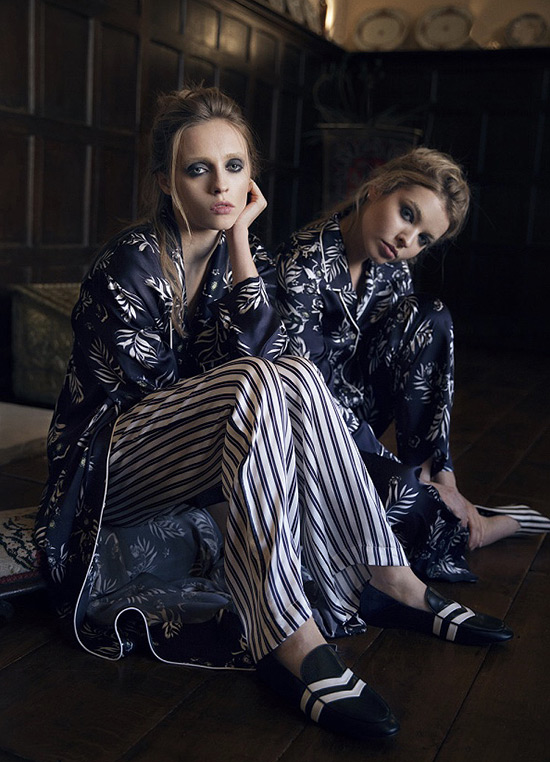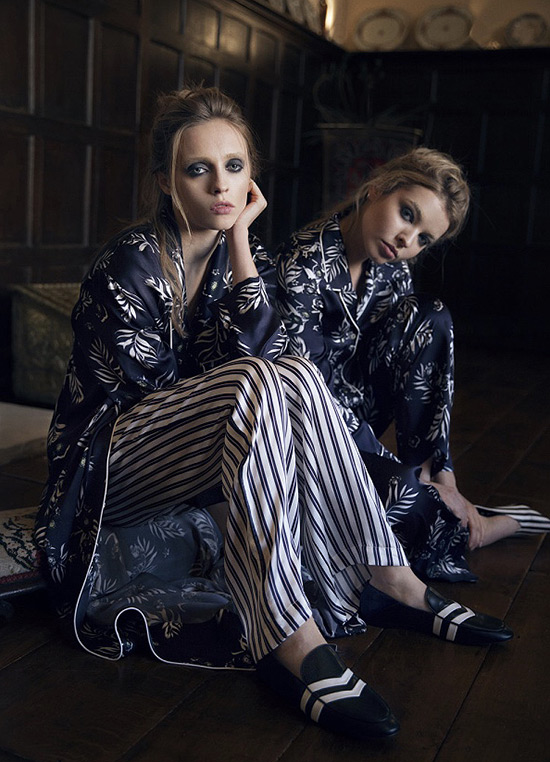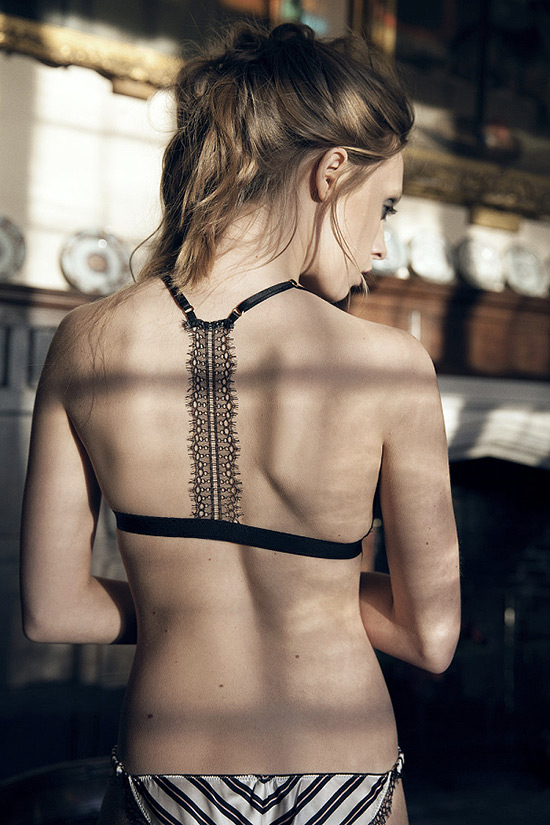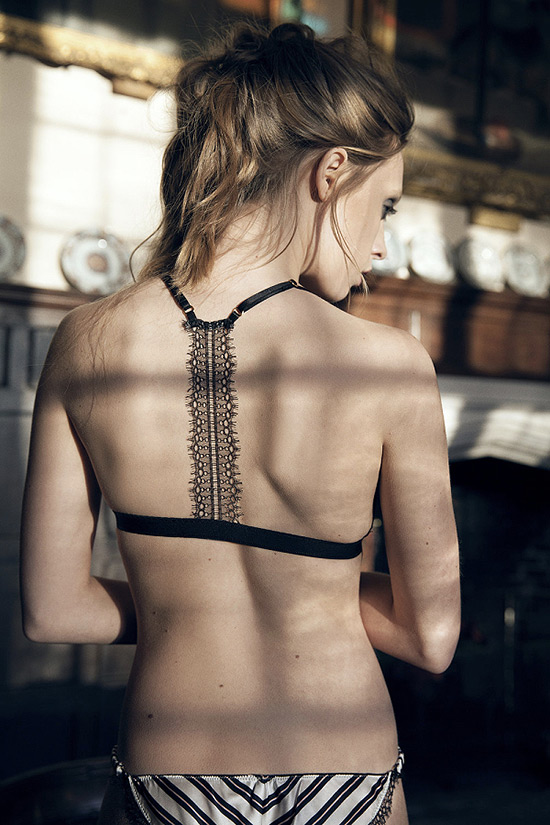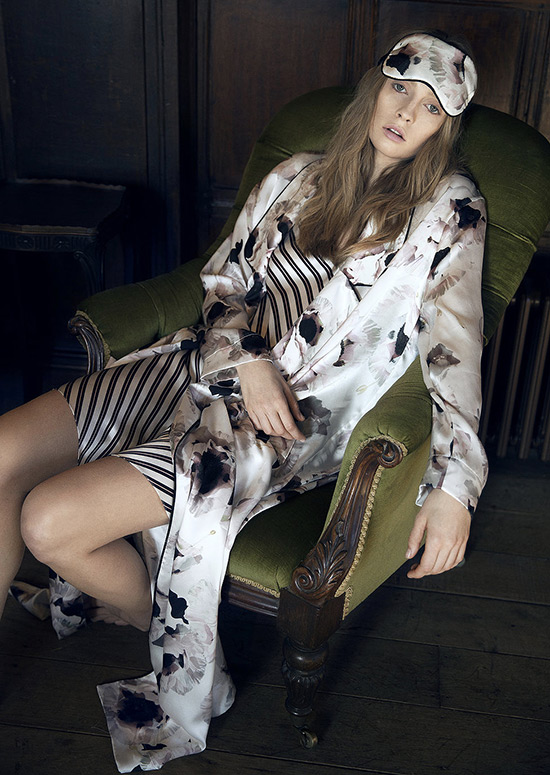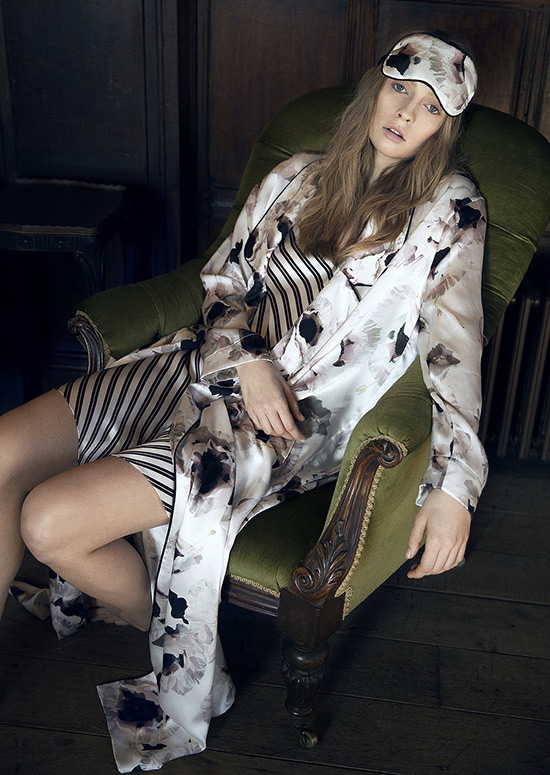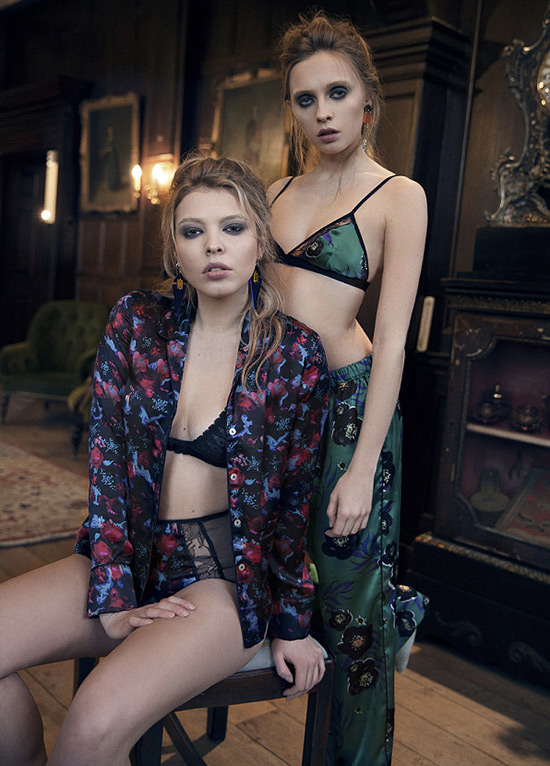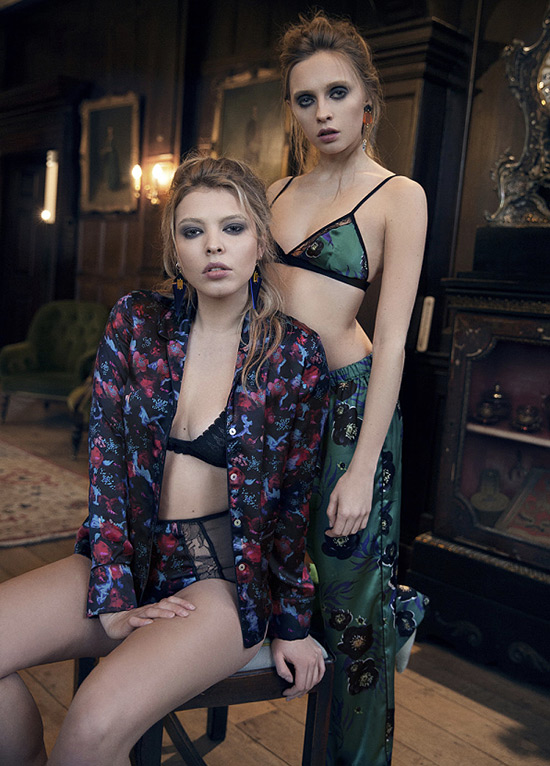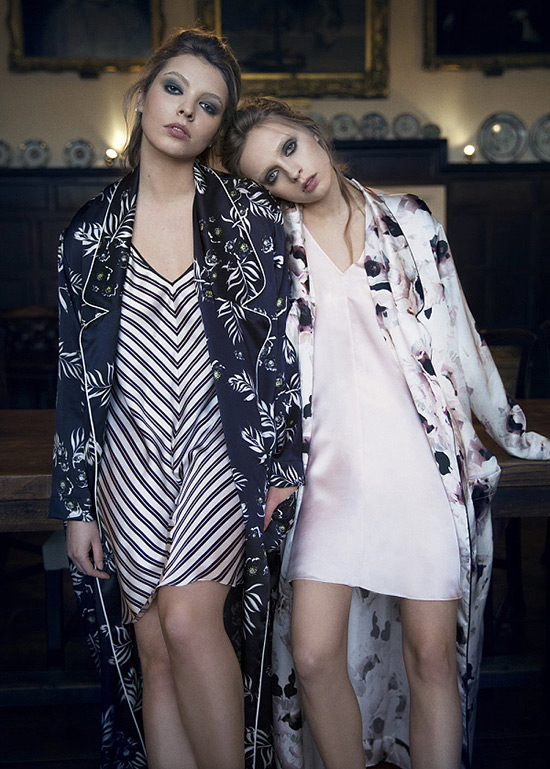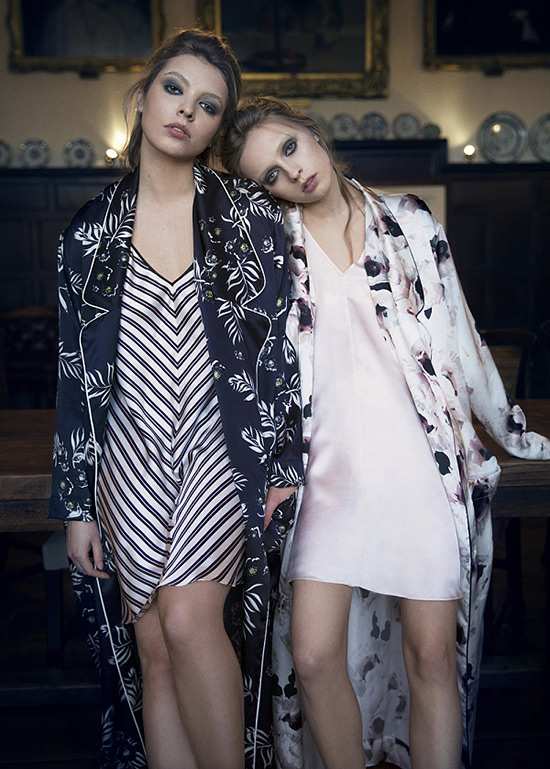 Additionally, a few favorites from the AW16 collection "Midnight with Lulu", simply because they were too beautiful not to share!