Italian Masterpiece ~ Rosamosario
By ALISON CONNOLLY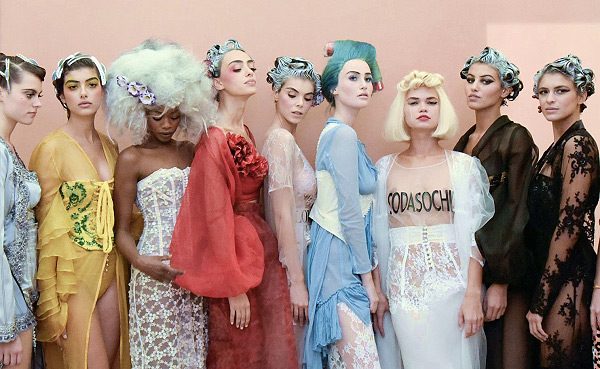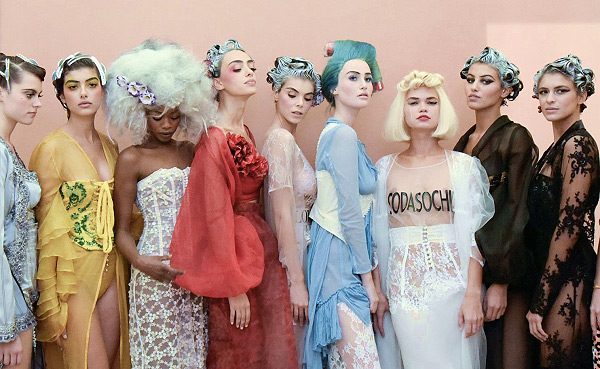 What Rosamosario brings to the world of intimate apparel is something utterly inspiring!
I am pleased to say that my former boutique (Faire Frou Frou) was the very first store in the U.S. to launch this label 10 years ago, and it makes me proud to see that it has not only grown and evolved, but it's thriving amongst its exclusive circle of fashion-loving fans.
My mom and I got to know Carlotta Danti, the young Italian force behind Rosamosario, during her early visits to Los Angeles.  During that time we discovered that this was a talented businesswoman with a zest for adventure, an independent spirit, and a natural ability to make fascinating connections with high profile people.  Fearless is another word that seems accurate to describe Carlotta; unafraid to showcase her work and introduce herself to the crème de la crème.
The brand started with a bang, earning accolades in Vogue, W Magazine, and ELLE, and ten years later remains a high profile label dressing celebrities such as Kendall Jenner, Kate Moss, Madonna and many more.  How did Rosamosario work its way into the hearts of magazine editors and fashion connoisseurs alike?  Simply due to the excellence in craftsmanship, and designer Carlotta Danti's passion for quality and exquisite details.  She doesn't simply want you to wear Rosamosario; she wants you to cherish the experience of covering your skin in something perfectly crafted using a skilled tailor's expertise.
There is actually too much to share in this short space about Rosamosario, so I encourage you to visit her website to learn more and shop from a variety of looks.  It's a treasure trove you may possibly forget yourself in! I also encourage you to get a taste of the Rosamosario muse, who is spirited, beautiful and determined, in the video below: