Roxie Rocks Hanky Panky After Midnight®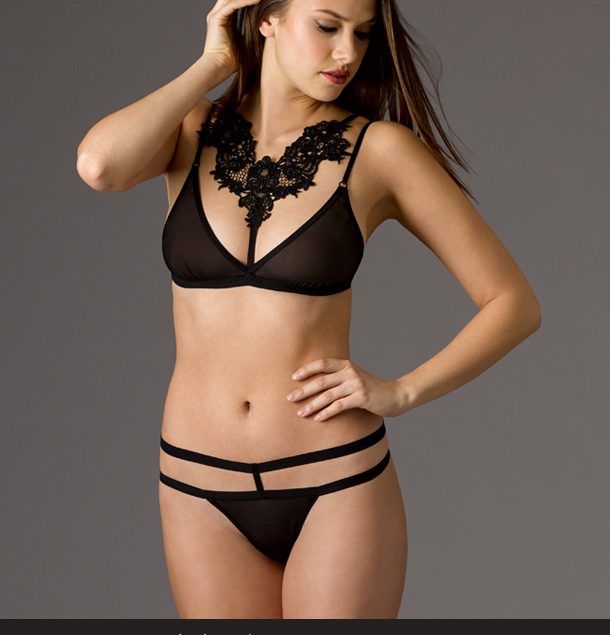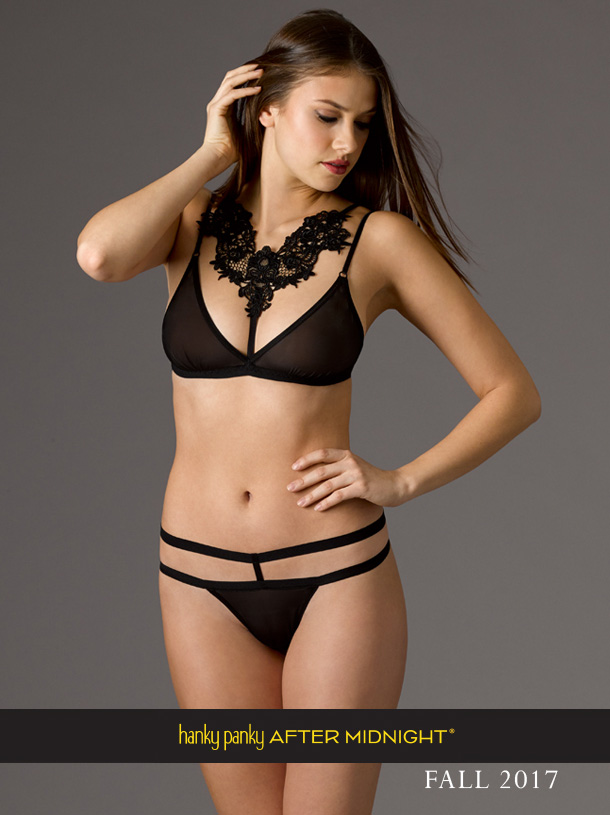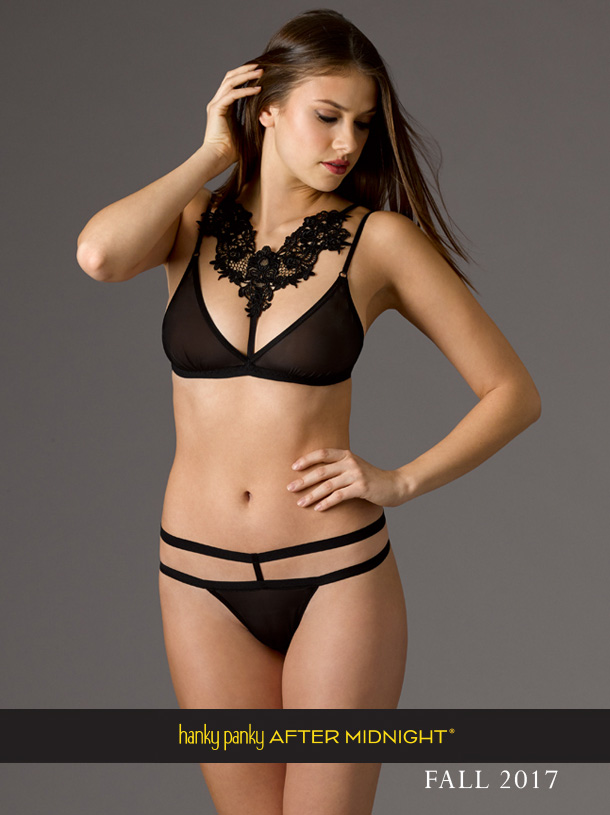 The Roxie mesh collection rocks the bedroom! Features sheer stretch tulle embellished with sexy strapping and elegant venise lace appliqués.
There are several pieces in the Roxie Mesh Collection… The triangle cup bralette with an elegant lace appliqué neckline has double elastic staps and simply slips over your head, pair with the Roxie Mesh G-String. The Roxie Mesh Bodysuit can be worn on its own in the boudoir or layered under your favorite dress or top for an edgy fashion look. Hanky Panky After Midnight® made in the USA.