The Birth of Venus ~ Fine Art Meets Fine Lingerie
A fashion editorial series by Stephanie Hynes & Lingerie Briefs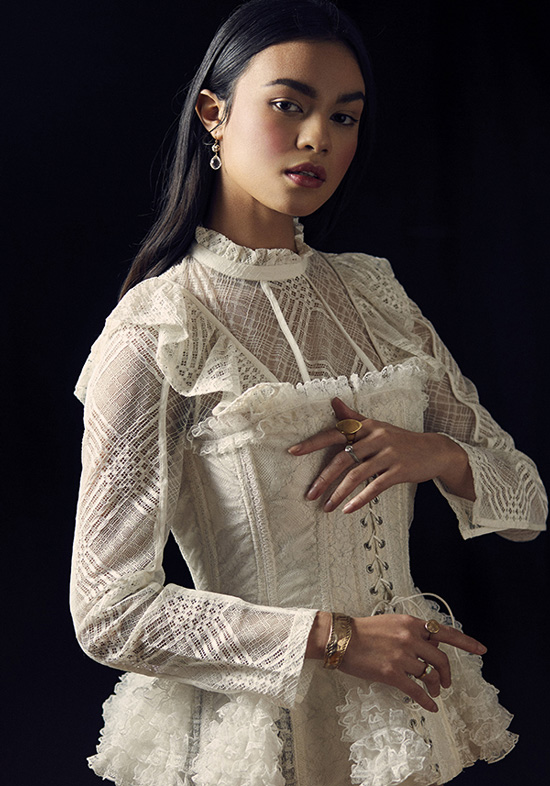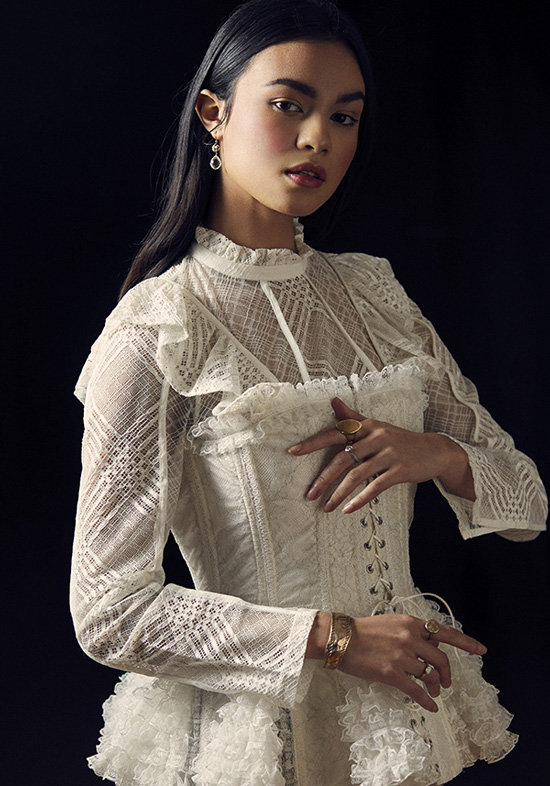 Jane Woolrich corset, H&M Blouse, Earrings by Anthropologie, Bracelet & rings by Lundeen
Certainly, if you read the Lingerie Brief's byline, you are aware that our mission has always been to advocate for the poetry of beautifully wrought intimate apparel. Every member of our editorial staff has a personal as well as professional connection to this industry.  But, to connect with our brand requires a very particular vision of femininity. We are all mutually interested in crafting stories that represent women in all aspects of their emotions (Not just smiling! Not just sexy!): Woman of intelligence and passion.
I am approached almost daily by bloggers, writers, photographers and others soliciting some sort of involvement with our site. Luckily, I read every email I receive, because not too long ago, the inquiry I received from Stephanie Hynes, the force behind her eponymous photography studio, raised my radar. Not only was her letter articulate, but her portfolio sets her apart from the usual lingerie images we are accustomed to seeing and is completely in sync with my personal aesthetic. Among the many symbiotic thoughts that she expressed, she said: "Fine art has always informed my work – the colors, the expressions, the composition, the passion. If had to pick a favorite artist, it would be Matisse. I am a romantic." She had me at Matisse. I felt compelled to contact her immediately. The result is this first collaboration, an exclusive lingerie editorial that will be followed in January by part 2. Stephanie and I worked with some of the brands that we both love to initiate this gorgeous post just in time for the holidays. Enjoy!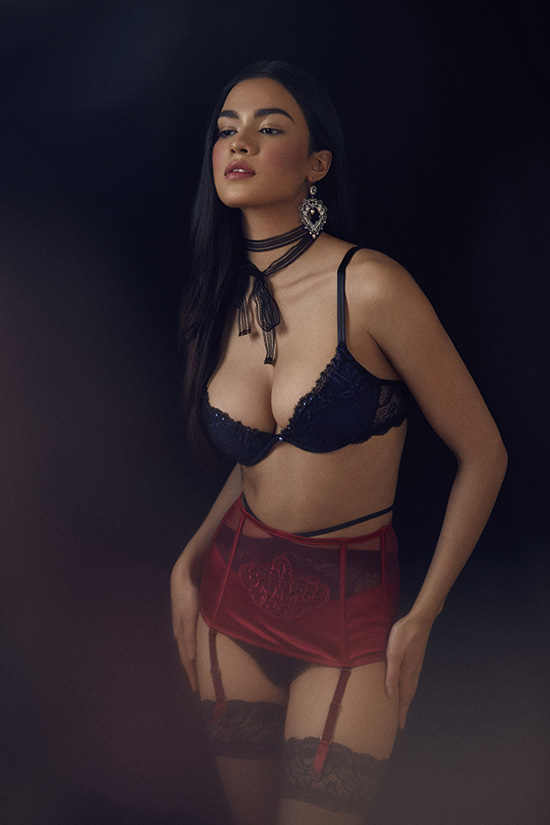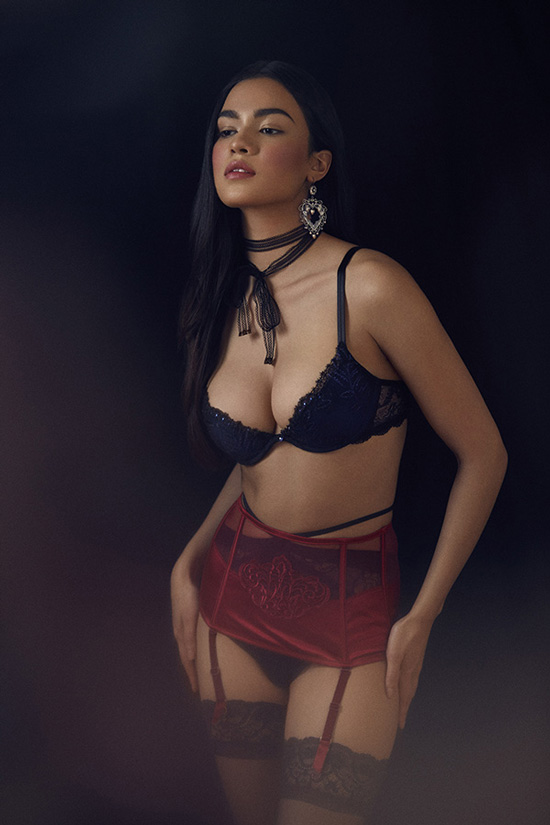 Lise charmel Bra, Bluebella High-waisted brief, Millesia garter-belt, Choker by Express, Earrings by shoplundeen.com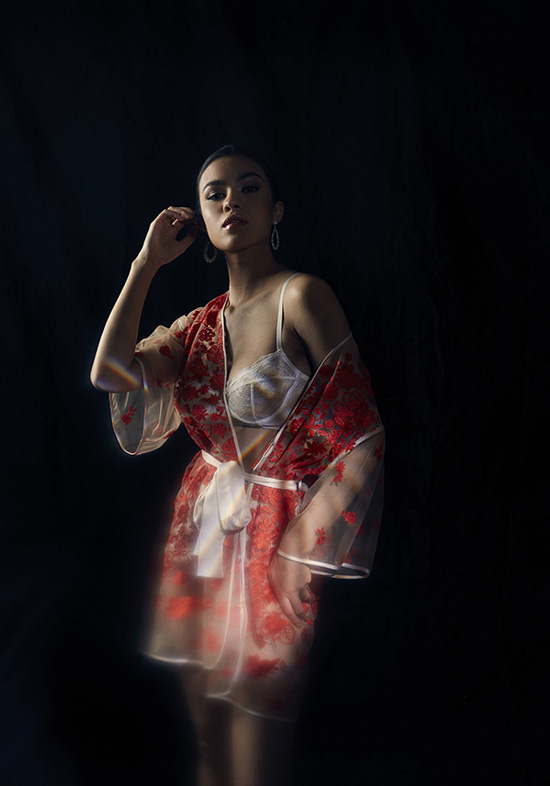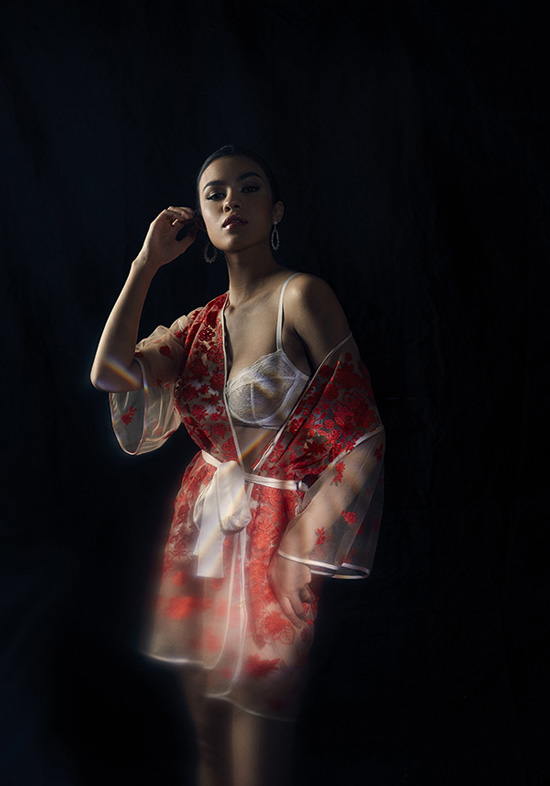 Loulette Bra, Kimono Rya, Earrings by Express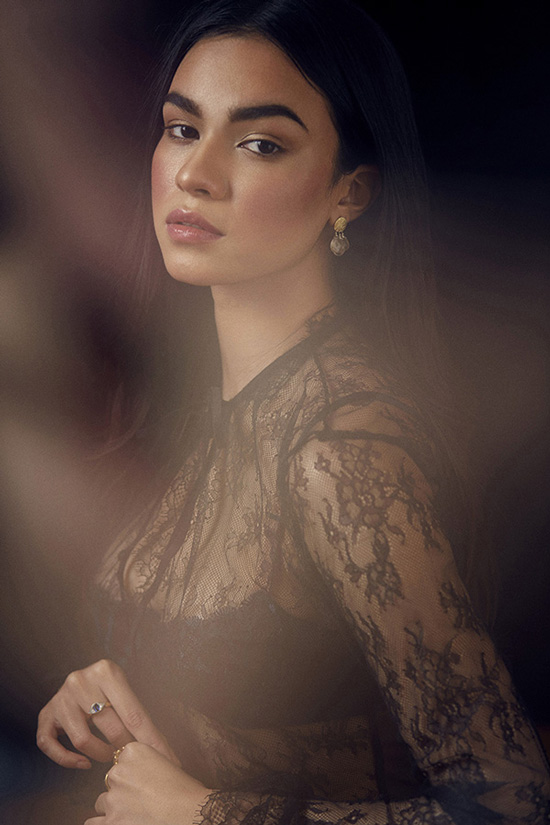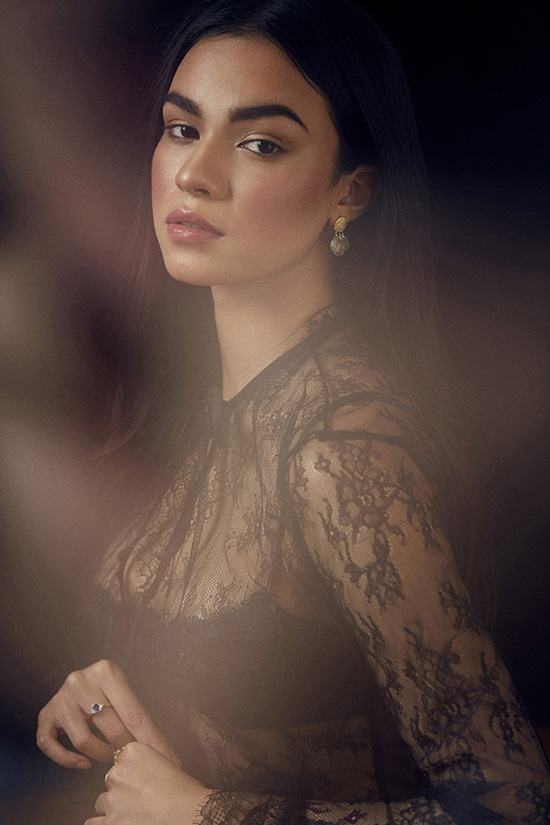 Dita Von Teese bodysuit, Lou Bra, Jewelry by shoplundeen.com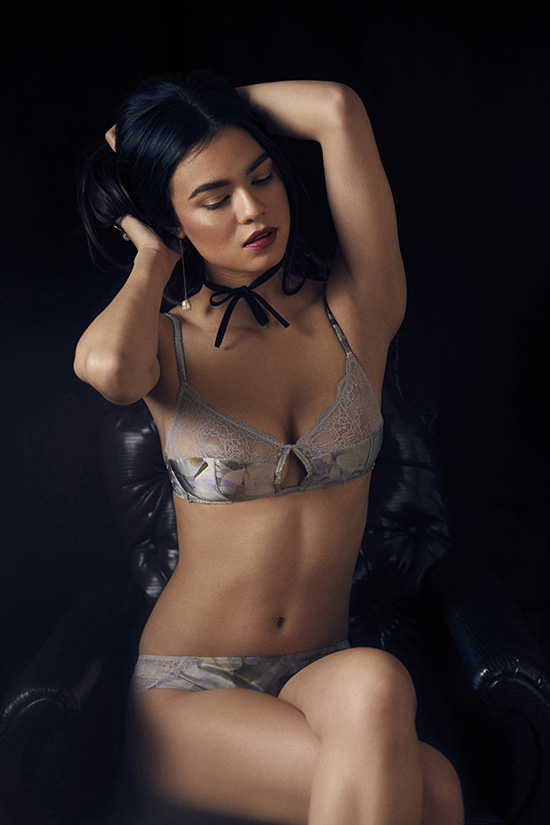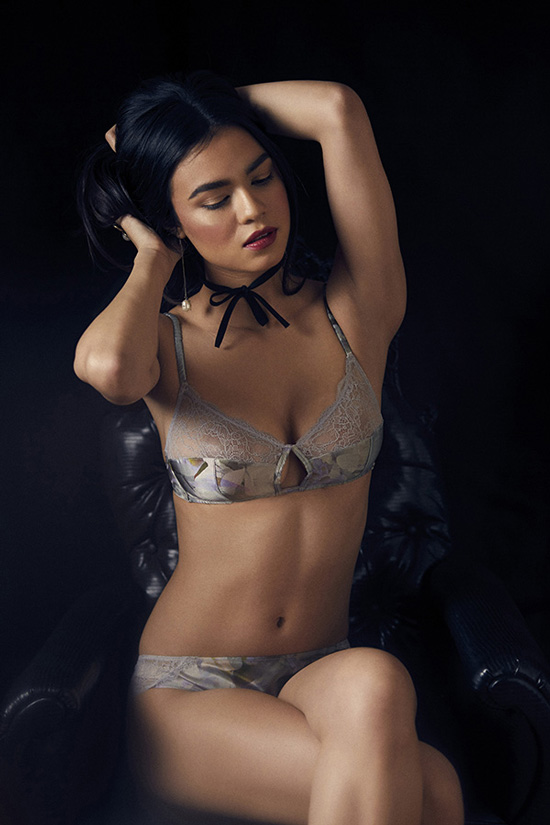 Samantha Chang bra and brief, Earrings by Argento Vivo, Chair provided by Omforme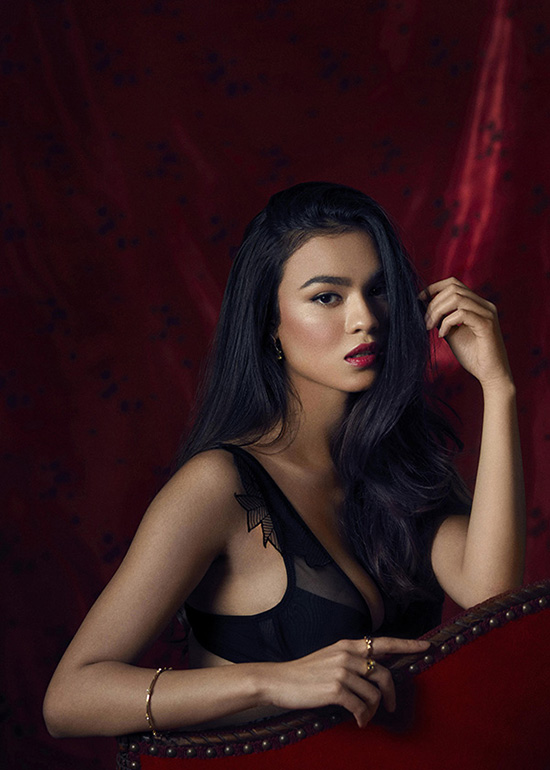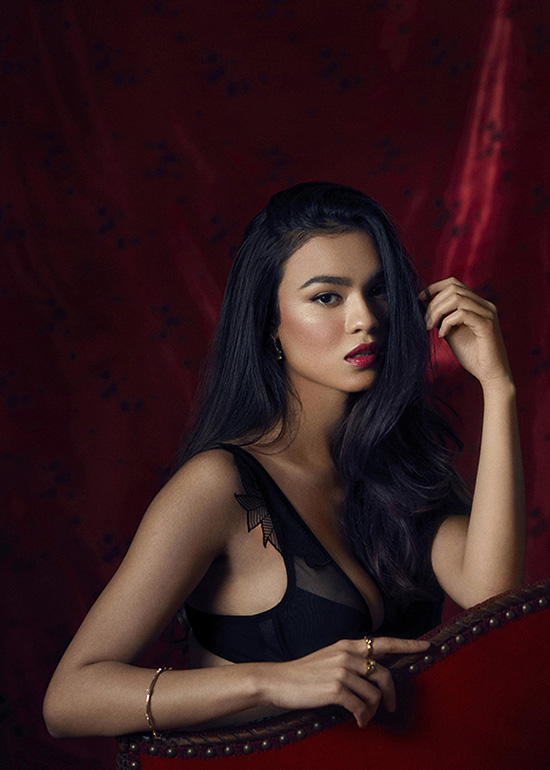 Mimi Holiday bra, Brass cuff & ring by Annikafine, Brass ring by Nick Lundeen, Custom ring by shopLundeen.com, Chair provided by Omforme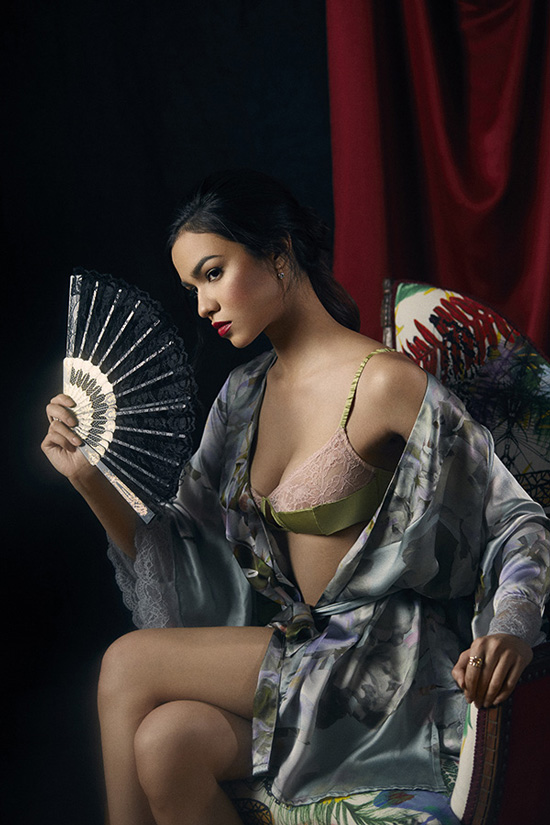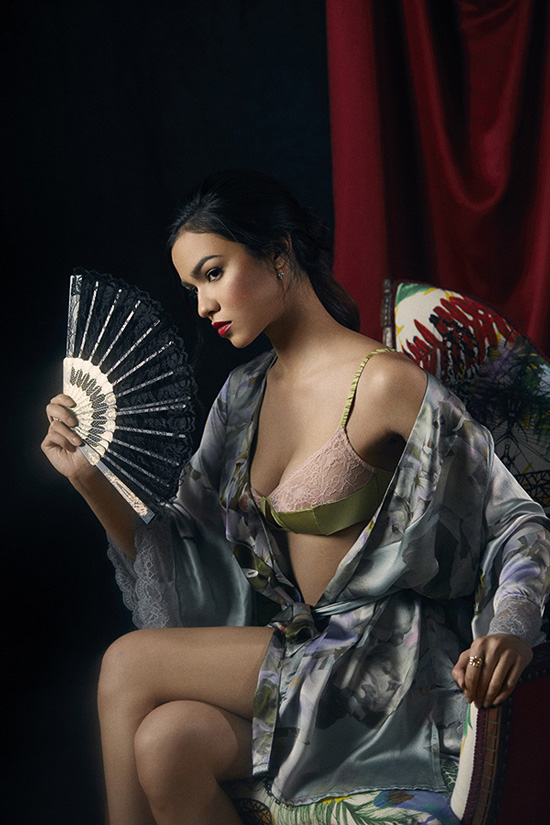 Samantha Chang bra, brief and kimono, Chair provided by Omforme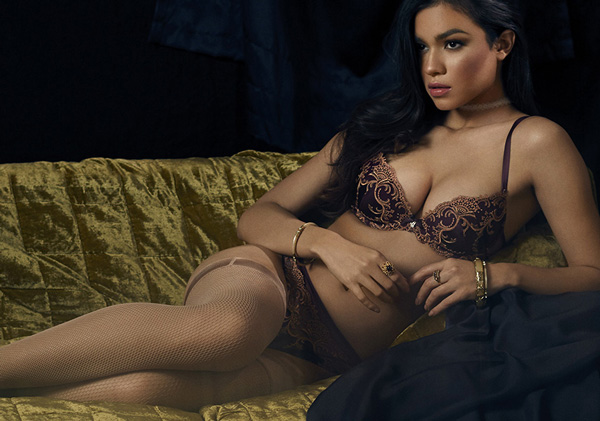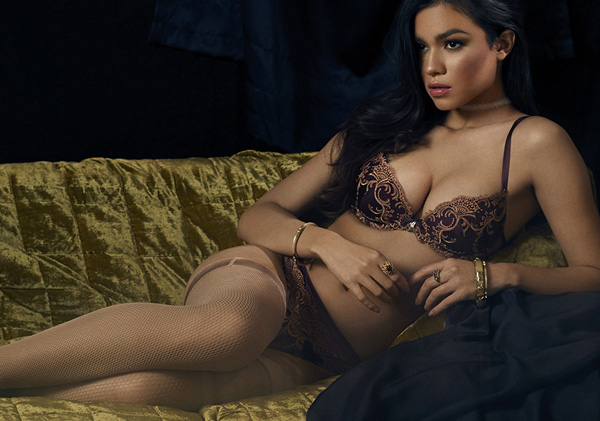 Lise Charmel bra and brief, Lace choker by Express, Vintage rings & bracelet by Hunt & Gather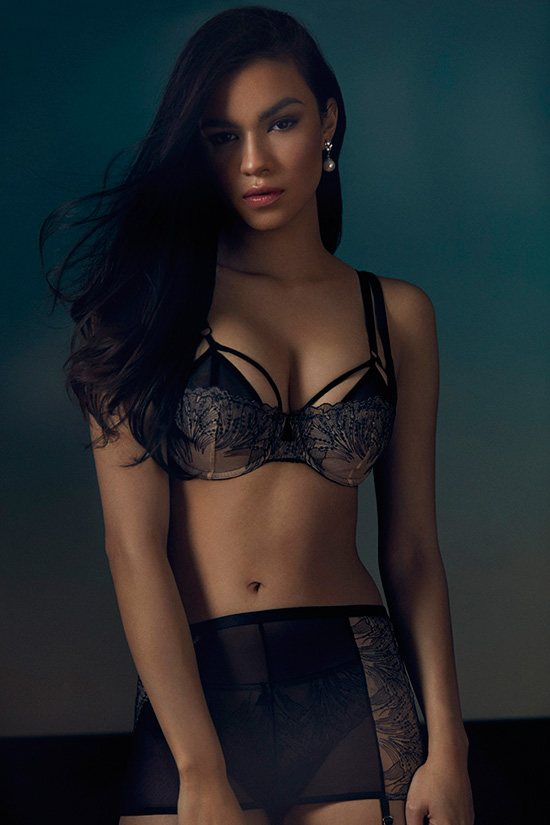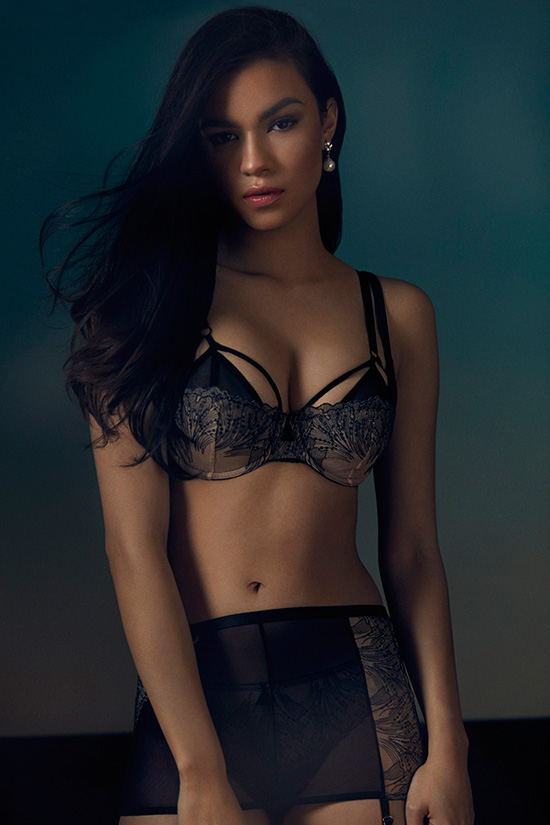 Montelle Bra, brief and garter set ,  Dita Von Teese bra, Painting by Lindsy Halleckson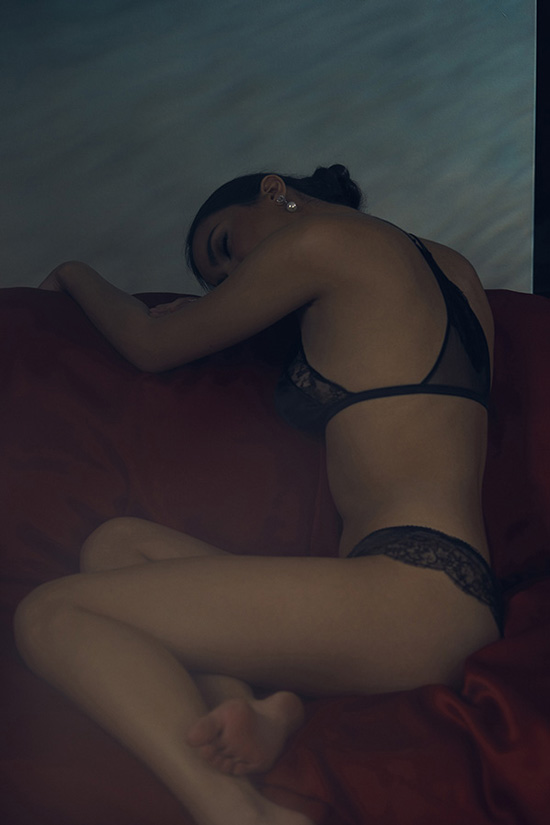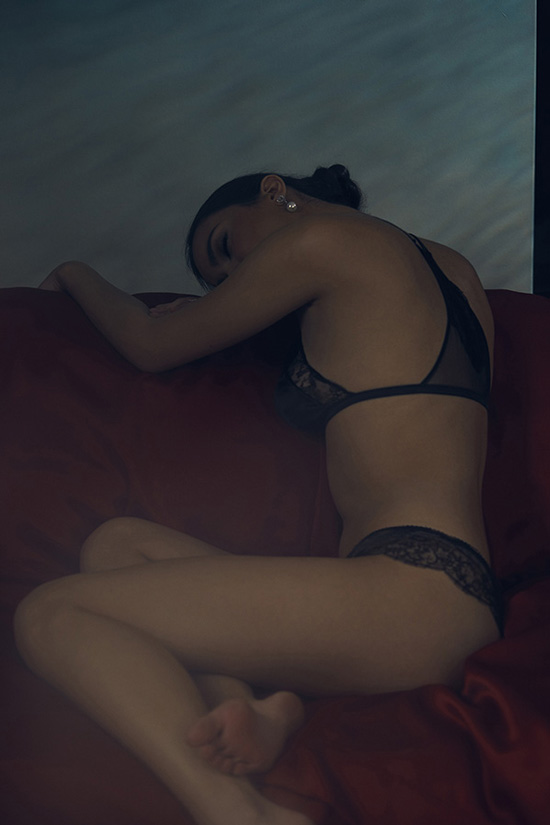 Jolidon Bra & brief, Earrings by Kelly & Kate, Painting by Lindsy Halleckson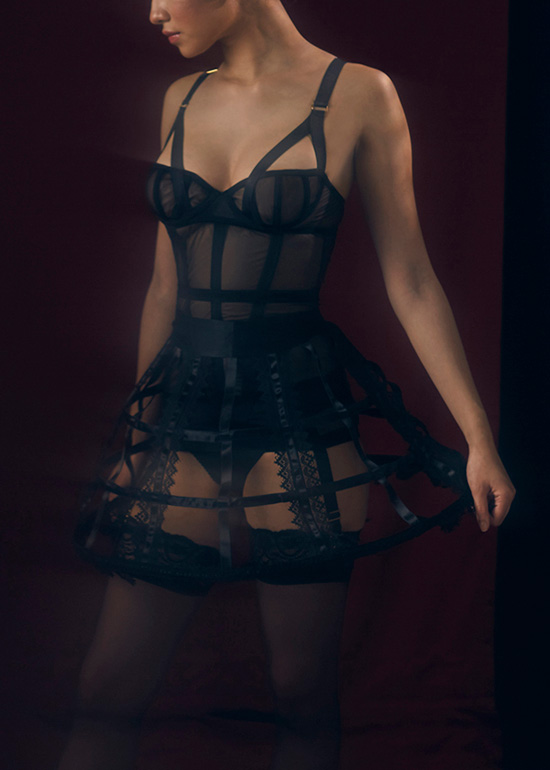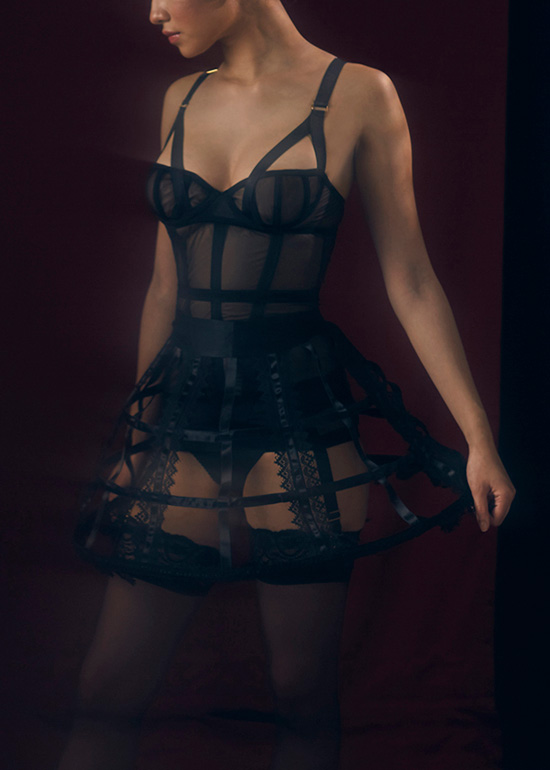 Bluebella Bodysuit, Jane Woolrich Crinoline, Spanks brand stockings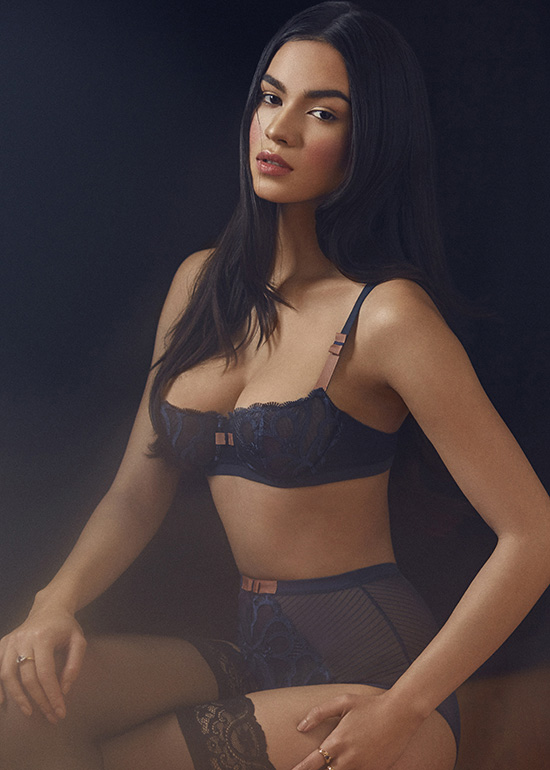 Lou Bra and brief, Jewelry by shoplundeen.com
Stephanie Hynes is a lifestyle and fashion photographer specializing in narrative images with a cinematic feel.  Her photography has been described as vibrant, sensual and thoughtful. Her work was recently recognized by the Int'l Photography Awards (IPA), in 2015 and 2014 and was included in the 2014 Communication Arts Typography Annual. A prior career as librarian at the American Film Institute and Reuters Television continually influence and inform her visual language. Stephanie started shooting in 2009. She has always been female protagonist driven. Based on these images and those to come, it is clear that she has always loved lingerie as a photographer and a woman. We are embarking on this journey together in order bring our mutual aesthetic to the Lingerie Brief readers.
THE BIRTH OF VENUS
A lingerie tribute to the great masterpieces of art.
Production Credits
Photographer and Creative Direction: Stephanie Hynes
Model: Aly Alva/ Wilhelmina Models
Hair and Makeup: Julie Lam
Stylist: Claire Neviaser
Digital Tech: Anna Rajdl
Retouching: Stefanie Schneeberger
'The making of…' VIDEO: Concept, Direction, and Edit by @annarajdl  ~  Song is "Quarante-­Cinq" by Les Oreilles