Effortless Cool ~ Asceno
By ALISON CONNOLLY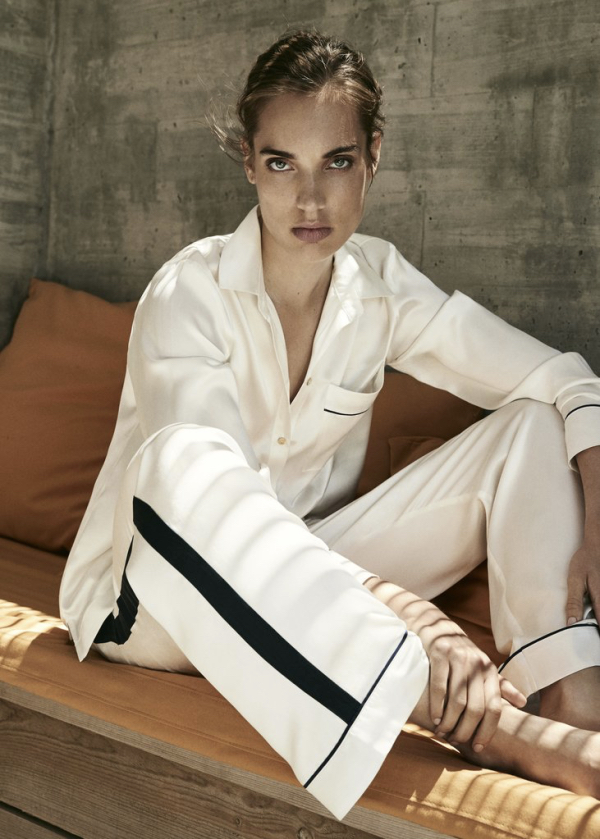 In terms of style, creating an effortless cool look is a paradox; it's equal parts polished and disheveled, sophisticated and casual, fashion-forward and laid-back.  The ultimate goal is to look like you weren't trying too hard, and for some of us it requires trying very hard!   The ladies behind ASCENO have achieved that perfect balance with their designs.  ASCENO is a contemporary sleepwear and swimwear brand that specializes in silk menswear-style PJs for women that blurs the lines between loungewear and ready-to-wear. Based on the inspiring images from their most recent collections, slipping into one of their pajama sets likely helps you channel your inner Cate Blanchett (who, unsurprisingly, with her tomboy chic style is a fan of the brand).
I have had the pleasure of meeting the designers behind ASCENO, Poppy Sexton-Wainwright and Lauren Leask, and they are a wonderful embodiment of the label they created.  Over the past five years this British design duo has managed to bring ASCENO into the world's most exclusive boutiques, and have also been featured regularly in top publications such as Vogue, Harper's Bazaar and Vanity Fair.
This blog post places a heavy emphasis on the brand's upcoming FW2018 loungewear collection, with just a peek at some of their essential swimwear styles.
Visit the ASCENO website to see much more of their full range of looks, and don't forget to take a peek at the monogram shop, which is one small but mighty touch you can (and should) add to your luxury pajama wardrobe!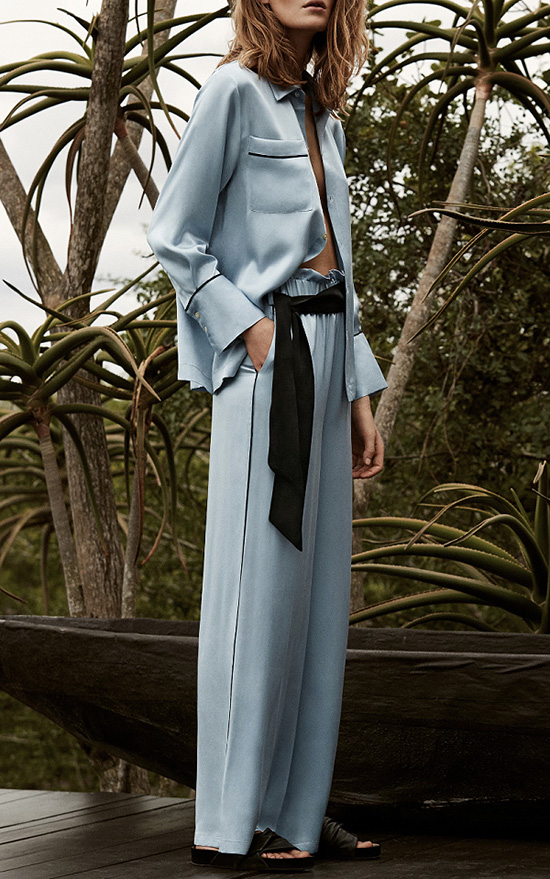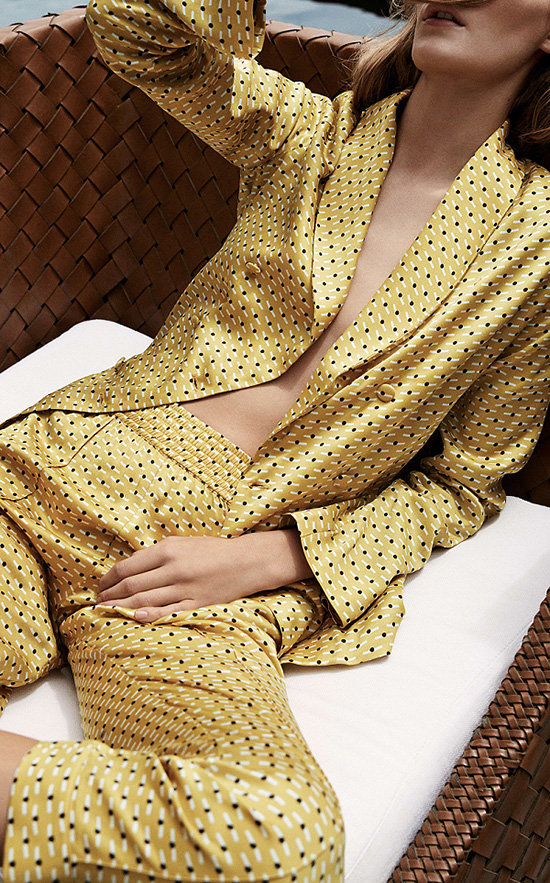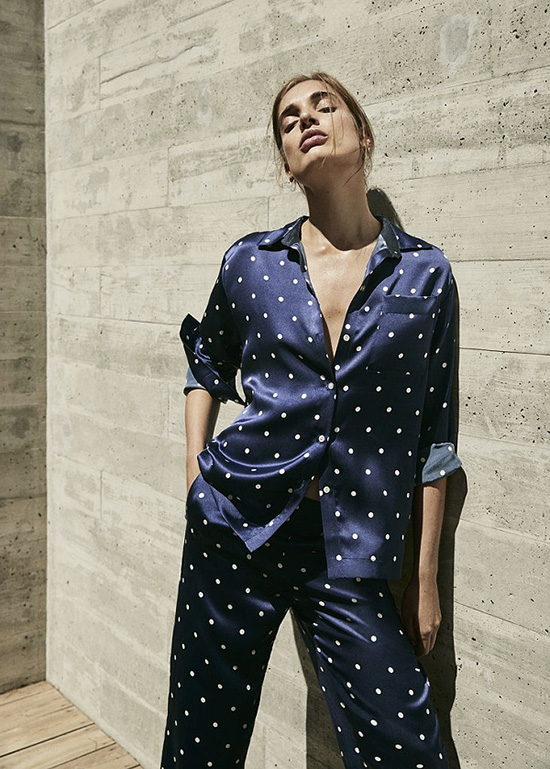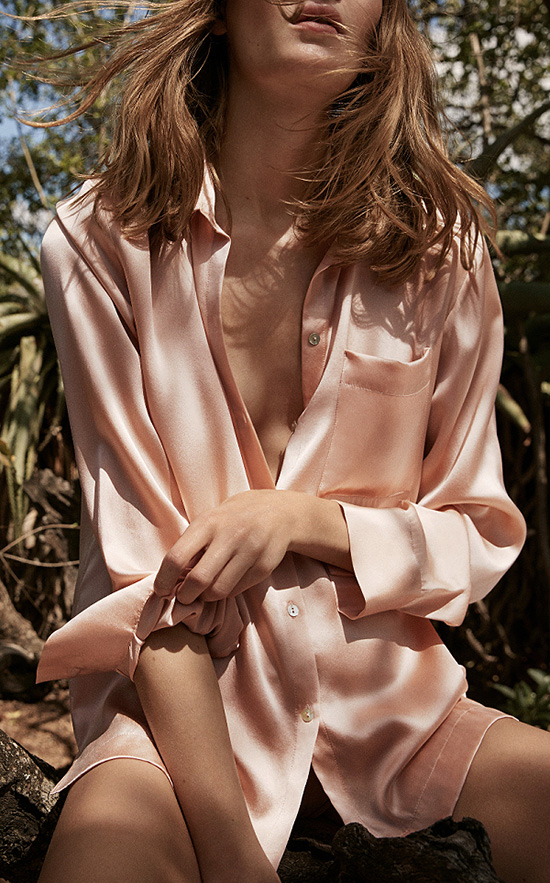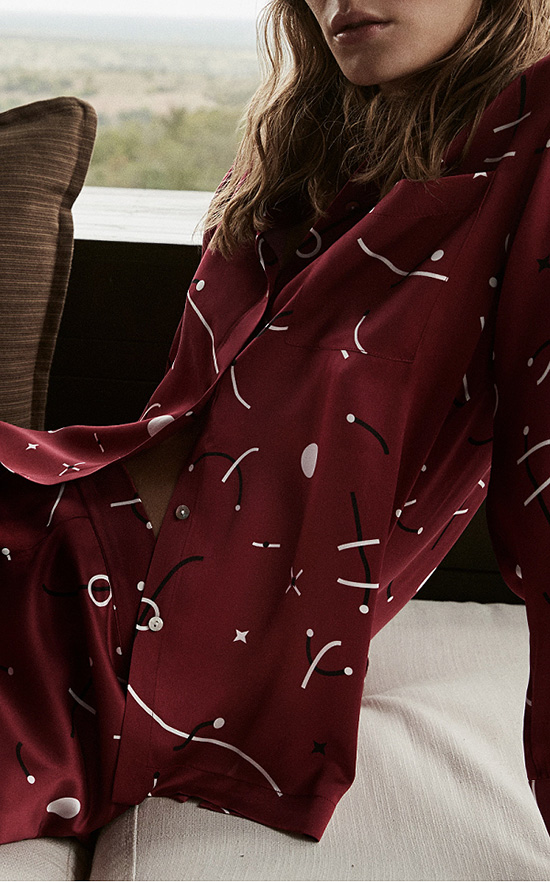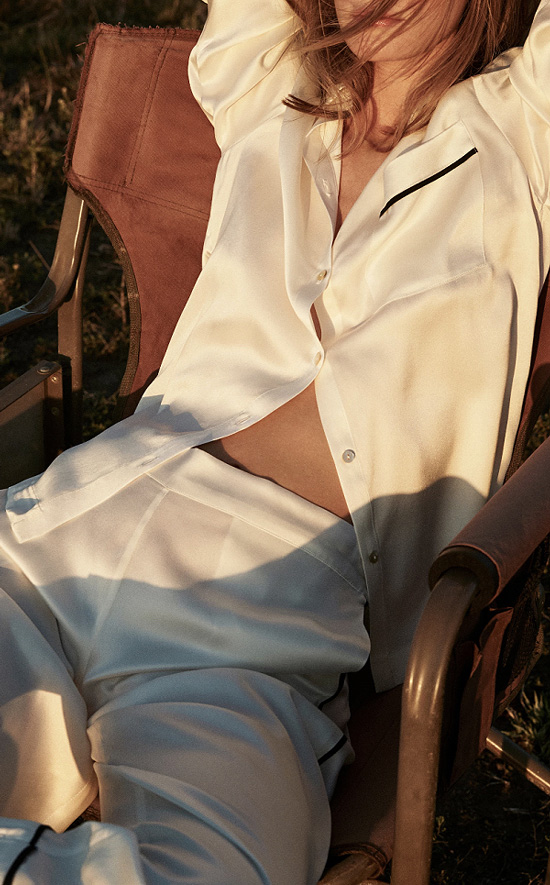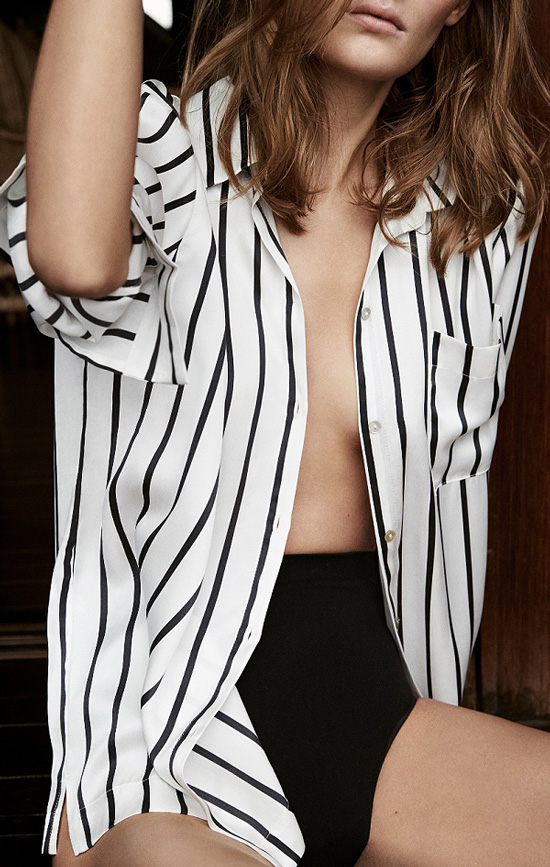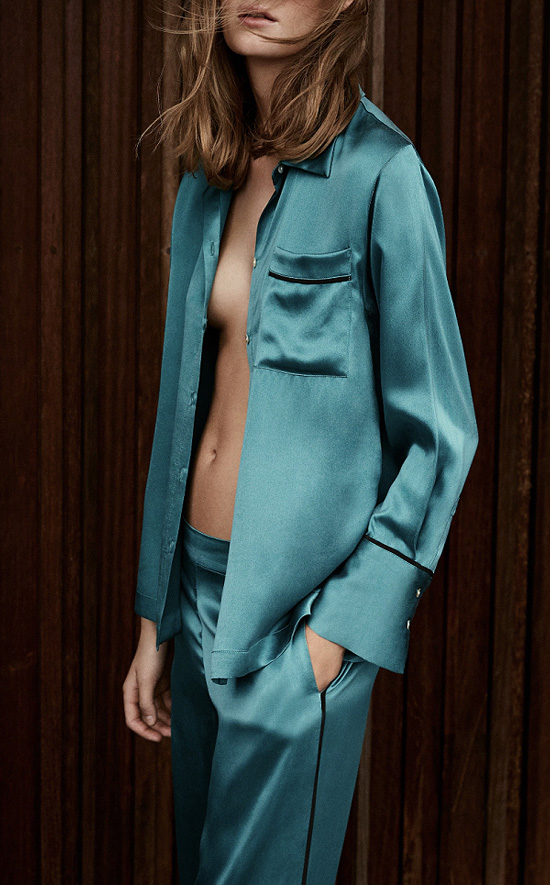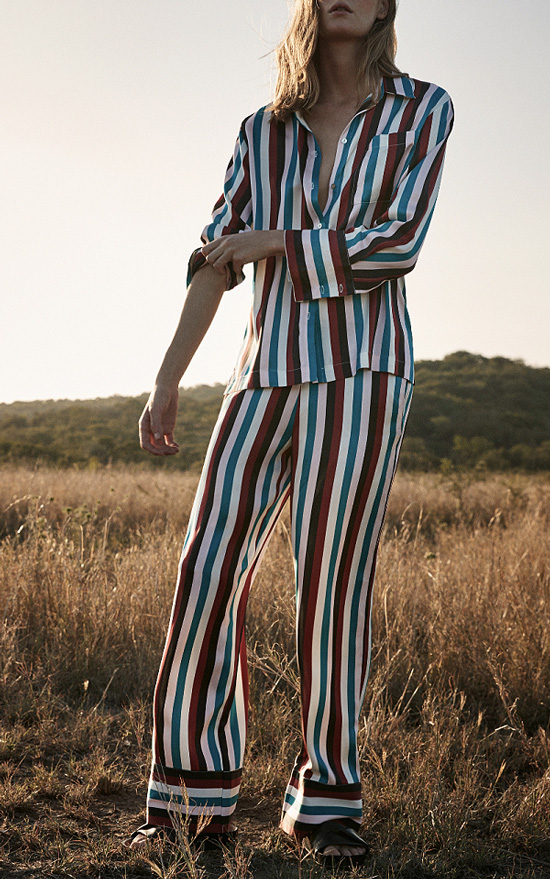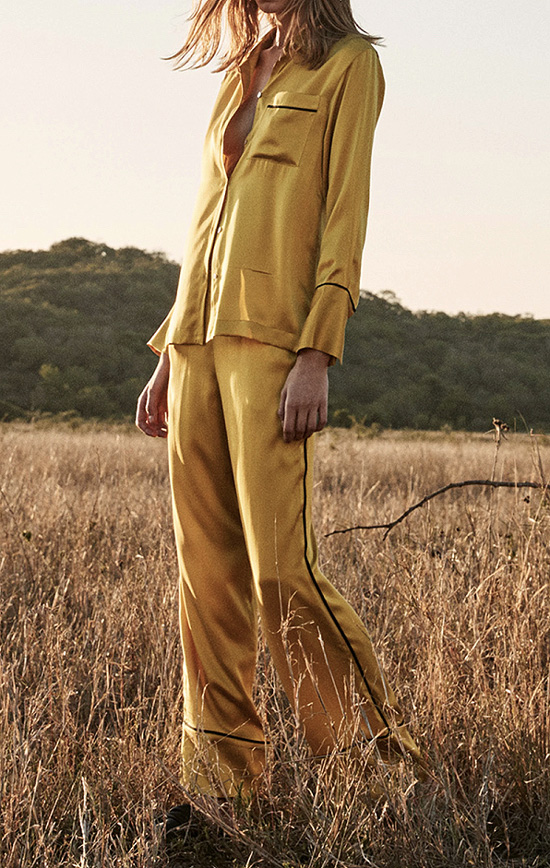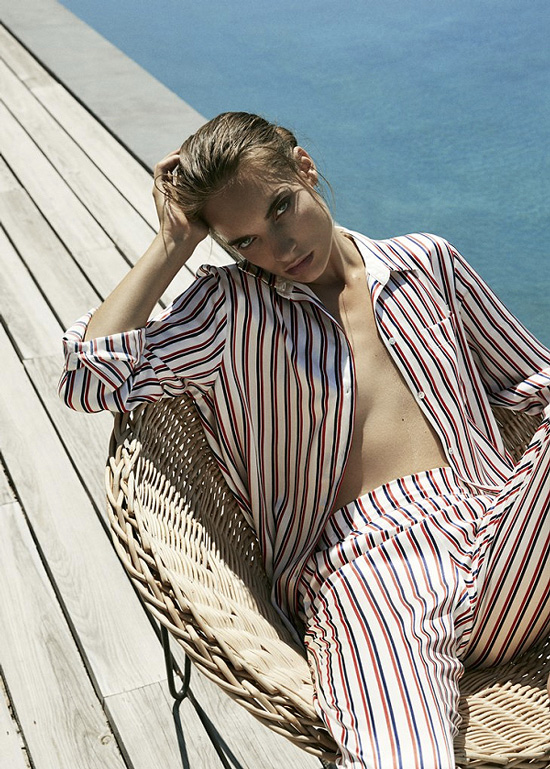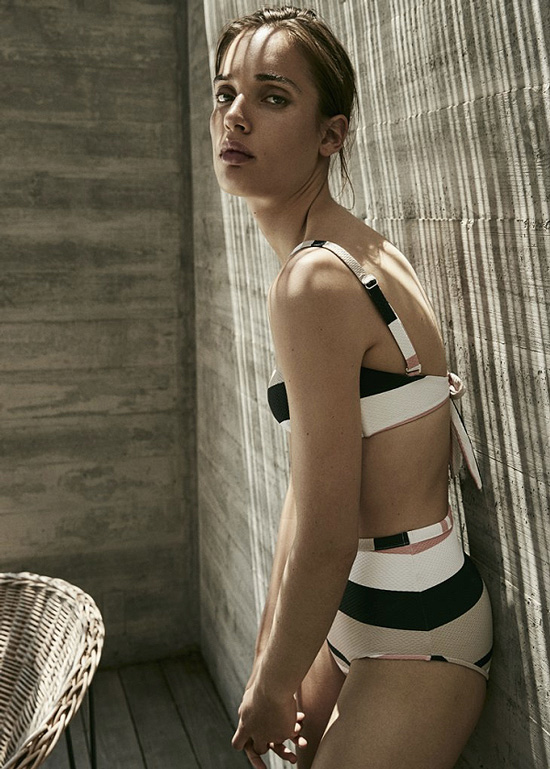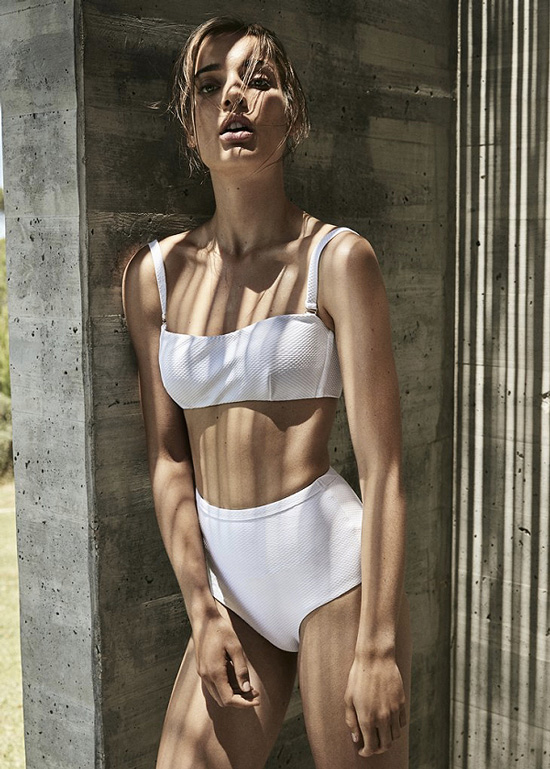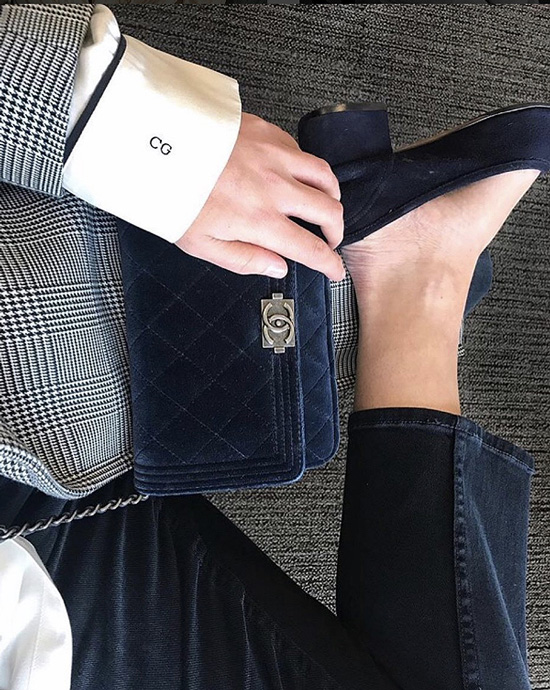 Smart styling of the ASCENO pj top via W Magazine editor @caroline_grosso (Instagram