Resolutely RESOLVED to Resolutions
By TINA WILSON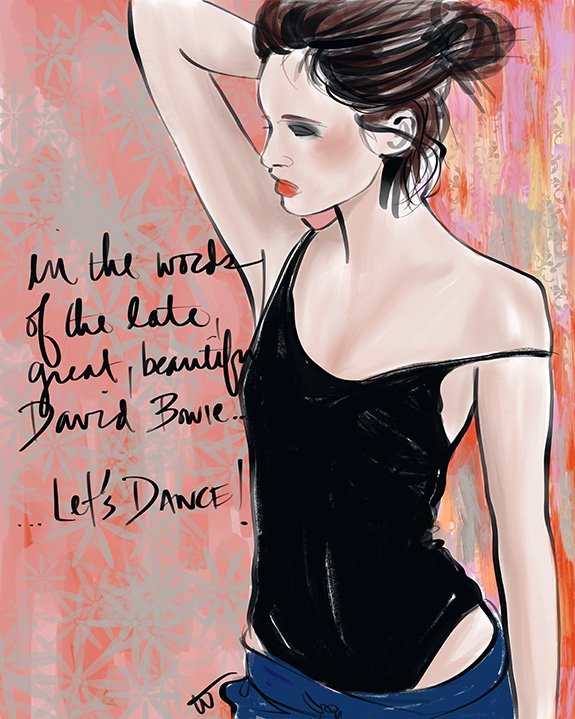 "This time I'm serious, this time I'm determined".  "I will be better than last year".  Sound familiar? It's that obnoxious teeny little gym rat sitting on your shoulder, whispering in your ear and haunting you online. And now it's me!  Before you click, bear with me.
I belong to a great gym, but I simply don't go enough.  On any given day I am greeted by David Duchovny sipping a smoothie, or Tea' Leoni holding the door open for me (trust me that will make you want to spend a few extra days on a treadmill). Once I was blessed enough to stand behind Timothy Daly in the coat line (hubba hubba)!! And before he left us and moved downtown Alec Baldwin was our official gym "mascot".   My gym is a spotless, well run, celebrity packed gym and yet sometimes I get bored (not to be confused with lazy, I'm that too). I need to spice it up somehow, try something new.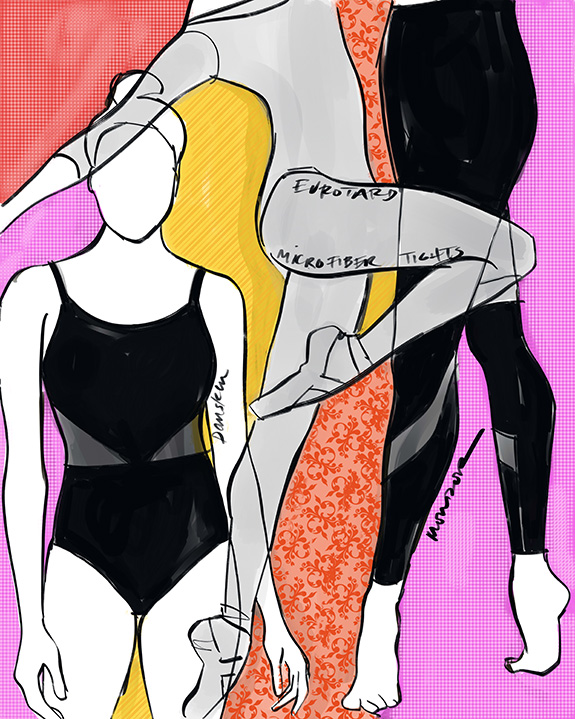 I've come to the conclusion that the right workout gear and diversifying the workout might be key to keeping this most popular of resolutions. Dance has been all over the net, no not Zumba but ballet.  There is a blooming trend of ballet as exercise.  It may not be offered in your gym, but it's perfect to do at home solo. There are so many great established brands that have leotards and bodysuits like Danskin and Eurotard.  Put on some classical music and twirl and pirouette like you know what you're doing. Literally dance like no one is watching, it can't hurt.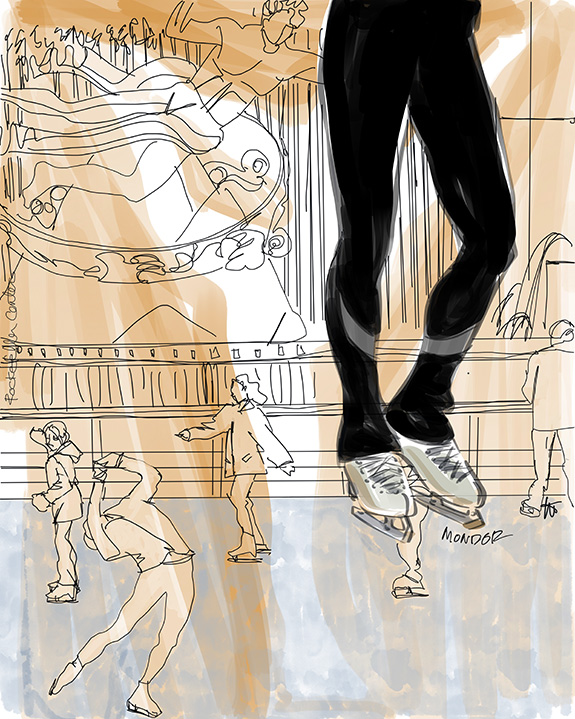 If you're not the gym type, and prefer the great outdoors, it's quite frigid out. Get your layers on and walk or hike, I never get bored of that.  Mondor has some wonderful pieces to keep you warm and dry. People are buzzing about ice skating thanks to the film I, Tonya (hysterically good by the way) and the upcoming Olympics in Korea. I was really good at skating as a kid, not so sure now. Mondor's array of fashion practice wear leggings will look good over your hiking boots as well as your ice skates.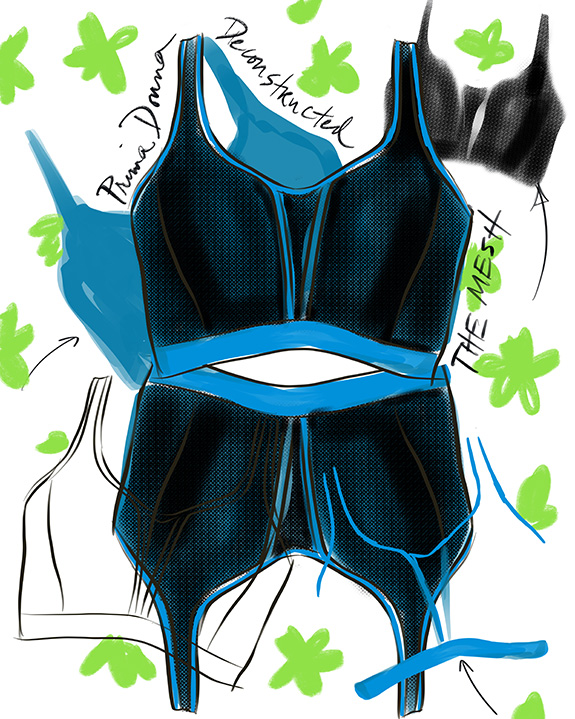 No look is complete without support and Prima Donna's Mesh or Sweater sport bras are wonderful candidates. I love how they have deconstructed animation on their website to show a bra's components, it's time we show consumers what they are paying for.
When you're done lifting, dancing, running, skating, hiking and procrastinating, be mindful.  Mindfulness is the word of the year, perhaps the decade and yes you need an outfit for that too.  A little yoga or just sitting peacefully in a corner unplugged and tuned out will be all the more pleasurable if you are wearing something, soft, cozy, flowing and light.  I LOVE Lululemon's collaboration with Taryn Toomey. I want the Heart Opener Meditation Cloak, with all my heart…sorry I couldn't help myself.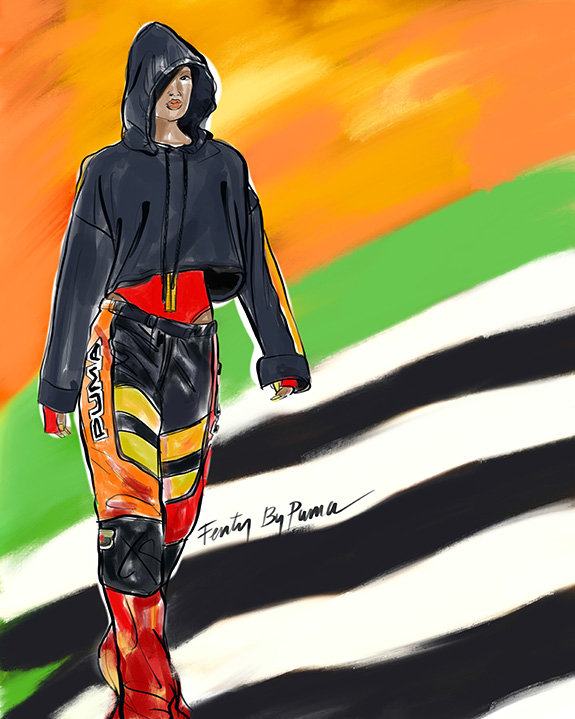 If all else fails, just look good. Look athletic. Look cool.  Look like you are happy with your body and it's all good by wearing anything from Fenty by Puma.  I love Rihanna, I want her body, I want her talent for knowing what's right, hell I just want her talent. I want her attitude; it's that "I don't give a s+%#t" attitude that money can't buy…… and she can sing. Reviewing her Spring 18 line I had a hard time choosing, so I went with the cropped hoody over the bodysuit and those color blocked pants.  The colors in those pants make me happy.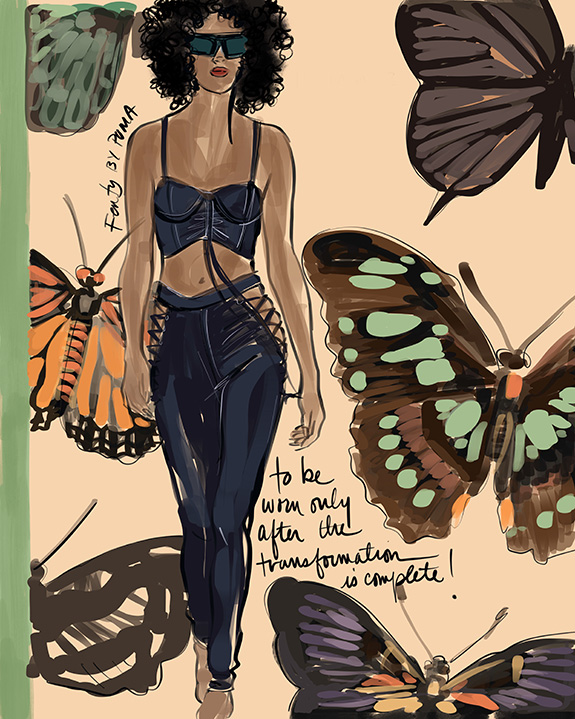 So here's to being happy, fit, and toned in the New Year and no matter how you get there, don't stress out over it.  Peace.