Sleep Walking ~ F.R.S. For Restless Sleepers
By ALISON CONNOLLY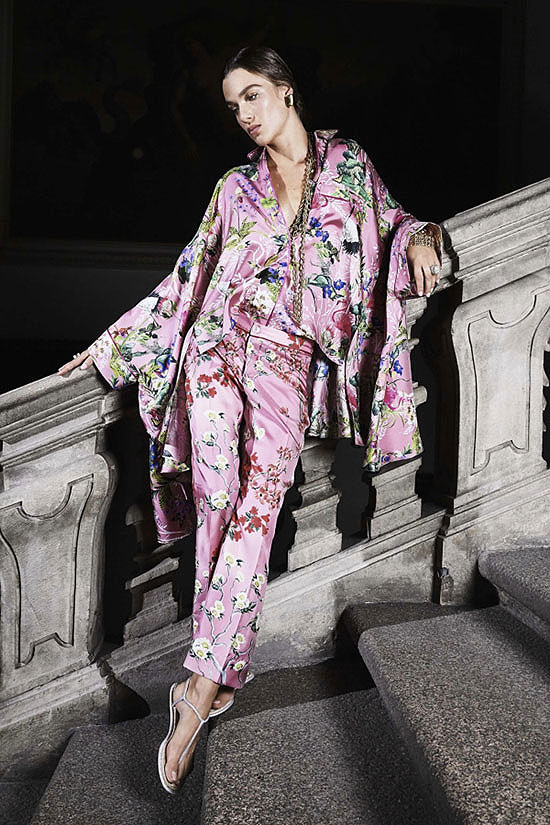 Let's face it, we've heard quite a bit about the trend of wearing pajamas as outerwear, but it can be a bit daunting for the average woman to pull off.  Many luxury PJ brands do a beautiful job styling their designs to create inspiring ready-to-wear looks, but for some of us (ahem, myself), styling PJs as outerwear ends up looking precisely like that; simply wearing pajamas outside the house.  That's where F.R.S. (For Restless Sleepers) comes in to save the day.  In my opinion, it's mainly an outerwear brand that has a loungewear-inspired look (and not the other way around).  There's just a bit more structure in the pajama-looking styles that distinguish this label as something meant for outside the bedroom; it looks like an intentional loungewear-as-outerwear ensemble.  Notice how you see traditional pajama details like piping and matching patterned tops and bottoms, but you also see unexpected ready-to-wear details like belts, button-closure waistbands, double-breasted tops, and dramatic sleeves.
F.R.S. was created by Francesca Ruffini (hence the initials F.R.), with the intention of creating indoor looks for the outdoors.  As a designer over 50+ years of age, Ruffini designs for comfort and appreciates luxe looks that provide stylish coverage; essentially something she would want to wear to the office or a cocktail party.
Enjoy taking a look at the Spring/Summer 2018 collection, which is featured here.  Notice how each design has its own specialty details, which means it's not simply the patterns that set each look apart.
It will have you yearning for a weekend getaway filled with swanky dinner dates and cocktails…and ideally in Como, Italy where the brand is based!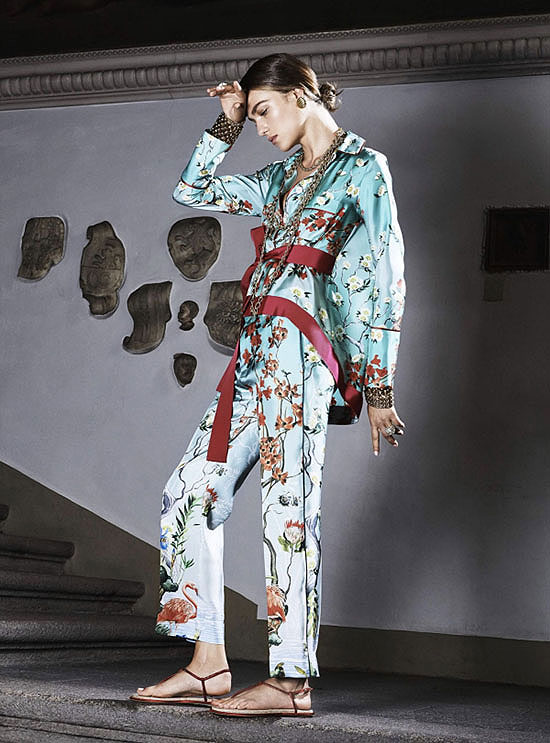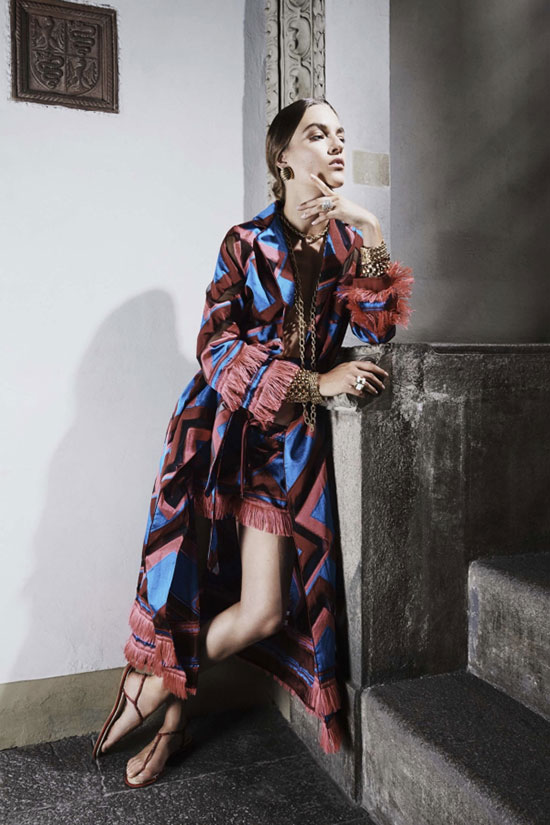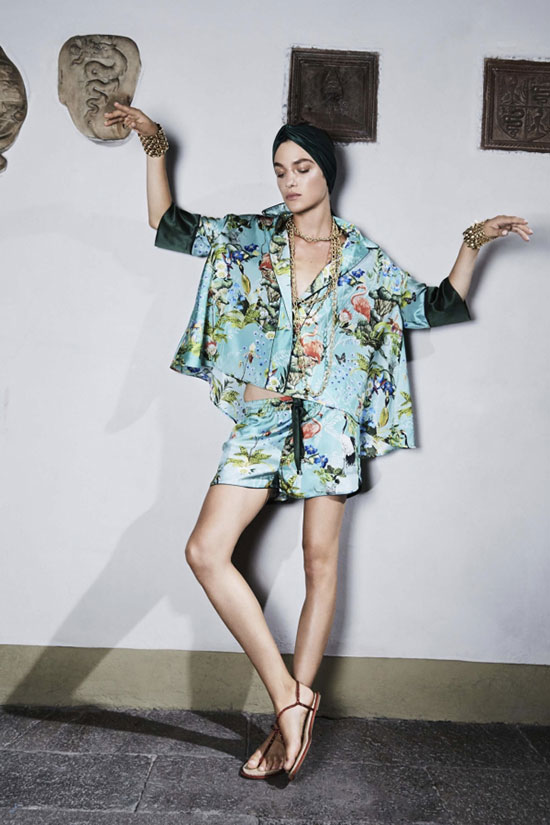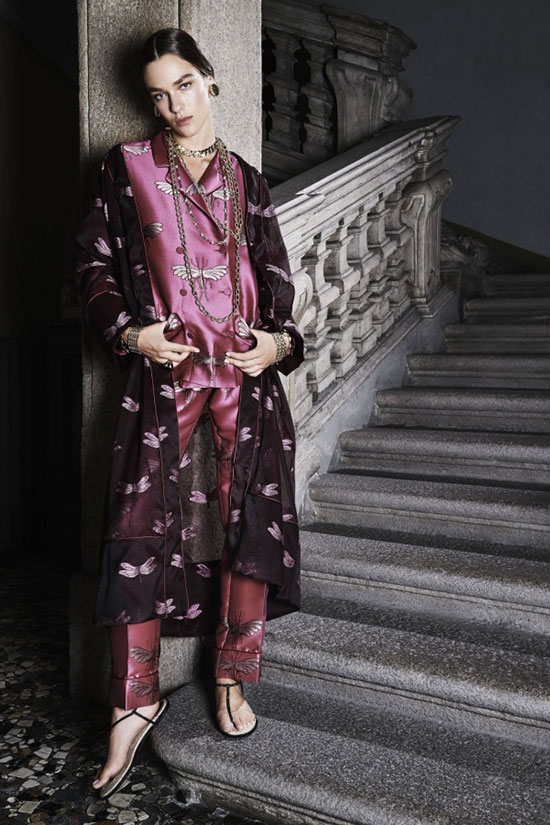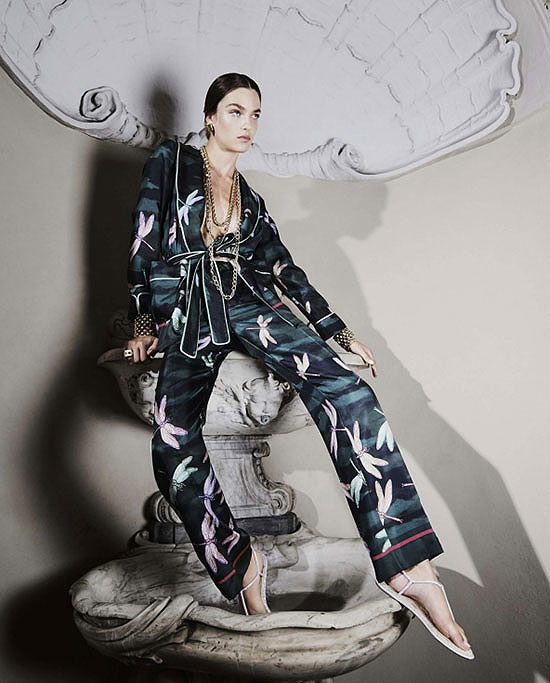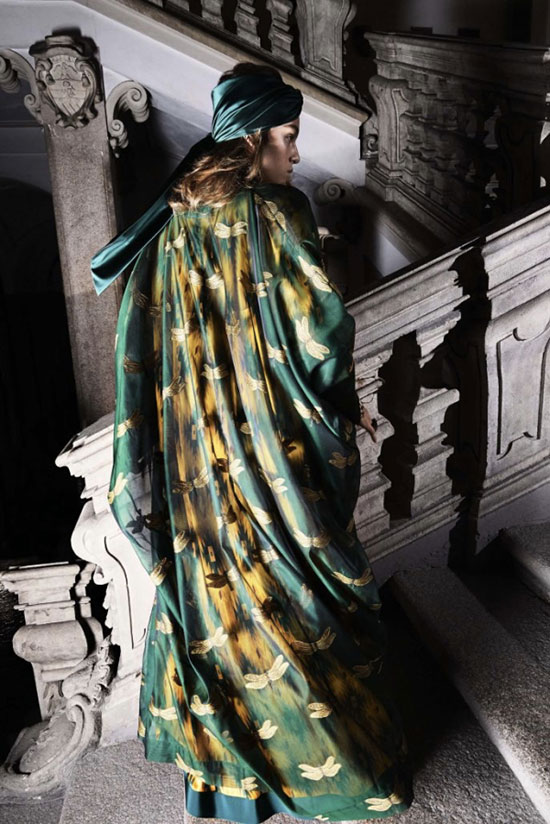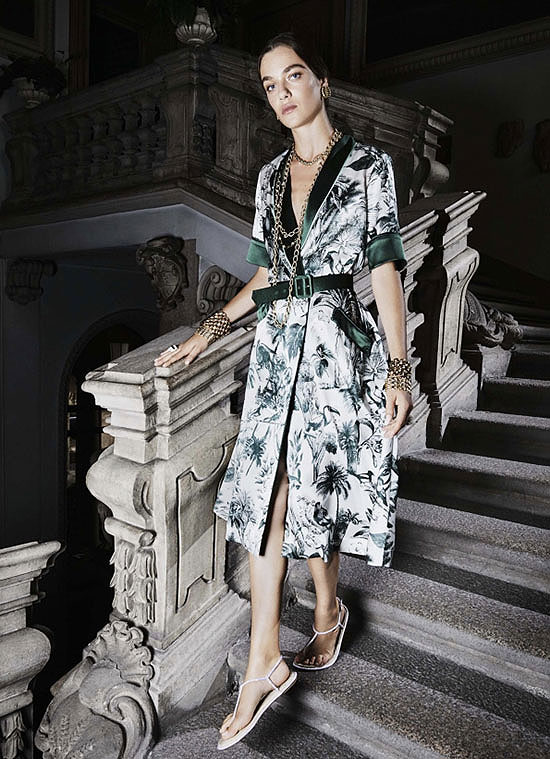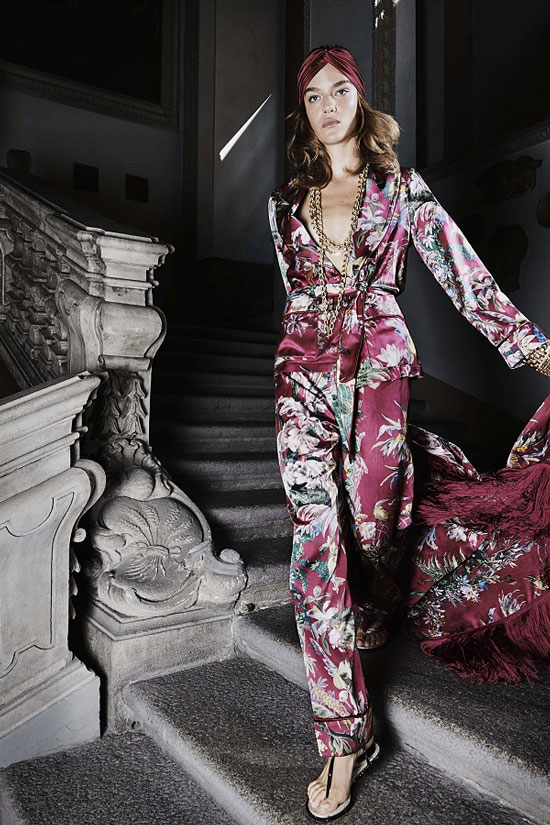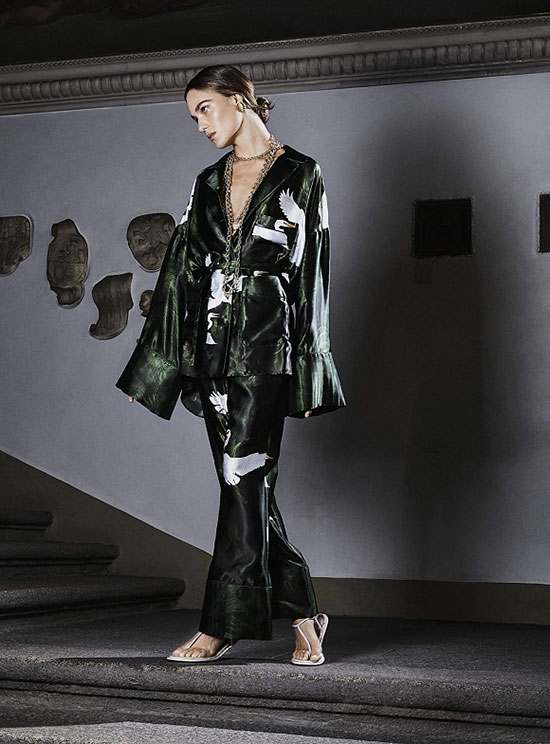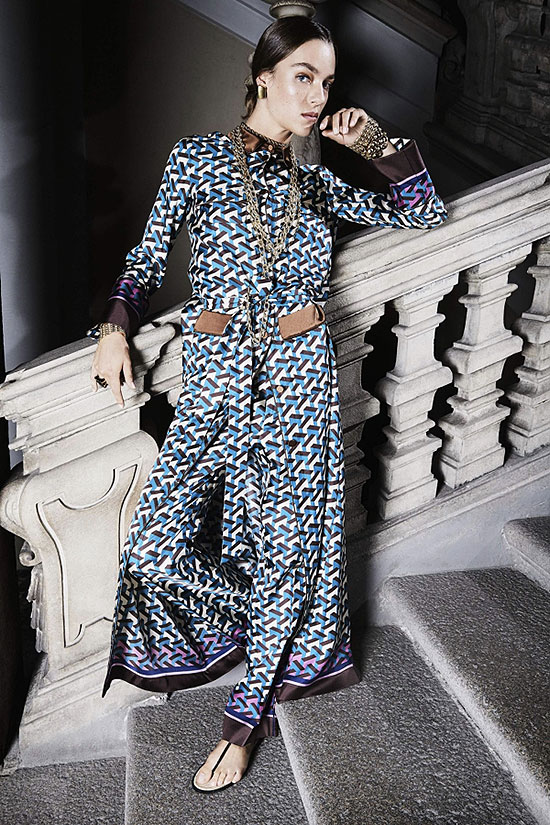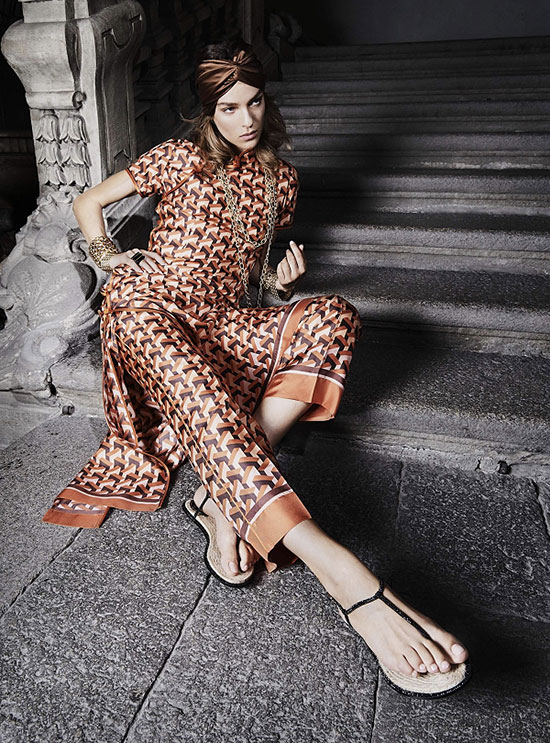 Photogtapher: Dylan Don www.dylandon.com
Stylist: Robert Rabensteiner