Fleur't Intimates' Hampton Nights Loungewear Collection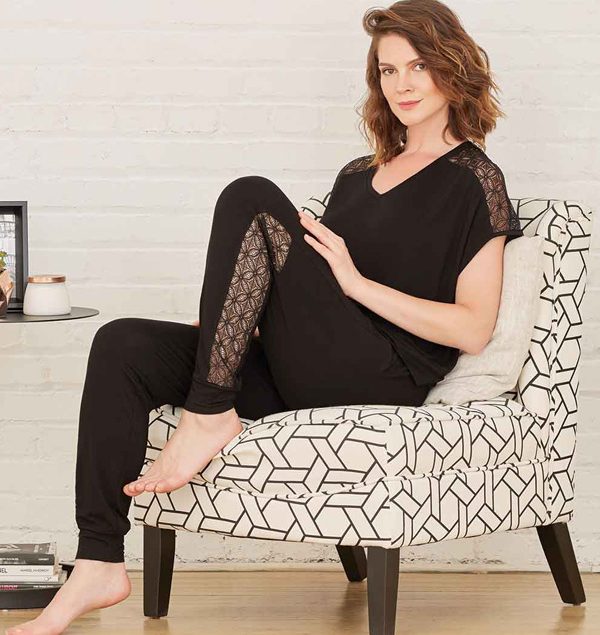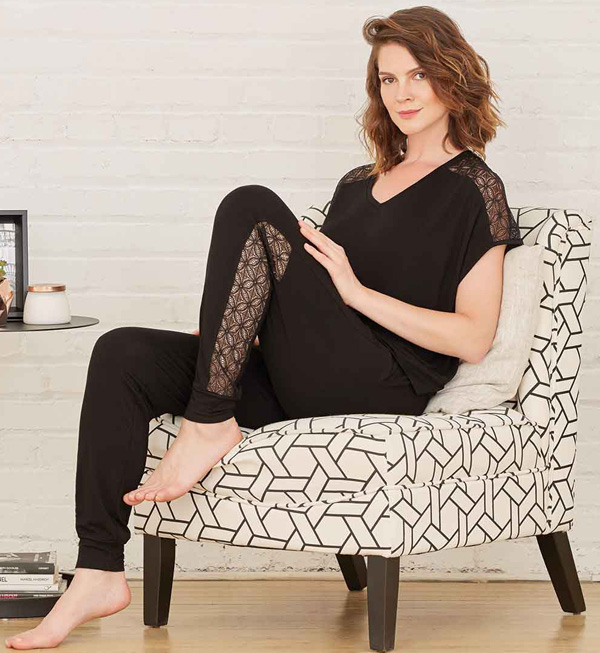 Hampton Nights by Fleur't is new for spring and is a fun, modern lounging collection for wearing anytime. Ideal to slip on while relaxing on the deck with a cup of tea… or running out for a bite with friends. This 4 piece collection is made with soft, light fabric and modern geo-inspired lace inserts taking loungewear to the next level.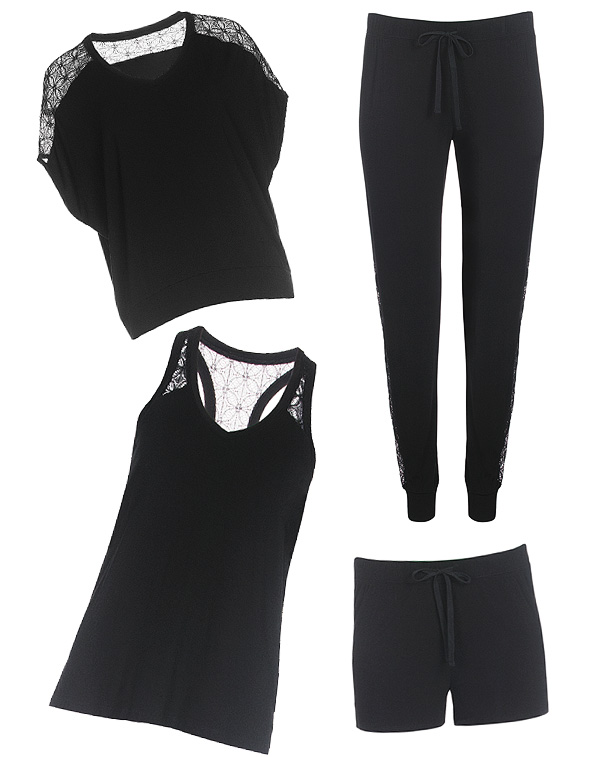 The ultra-soft Cocoon Top gives a nod to style with geo-inspired lace inserts on the shoulder. The perfect top for evening cocktails on the deck or elegant lounging. Pairs great with the matching Jogger Pant – a feminine take on the popular classic and so stylish with the allover lace inserts down the side. The Hampton Nights sporty-chic racerback Tank top is great for summer with a touch of elegance, the geo-inspired lace inserts give this look a modern twist, while keeping it feminine. The cool and comfy Shorts in the collection are accented by geo-inspired lace inserts along the sides. These may be your new favorite shorts… they look great with one of the tops or by themselves… fun and flirty.