Montelle BodyBliss Collection ~ Perfect to Layer, Lounge and Live in!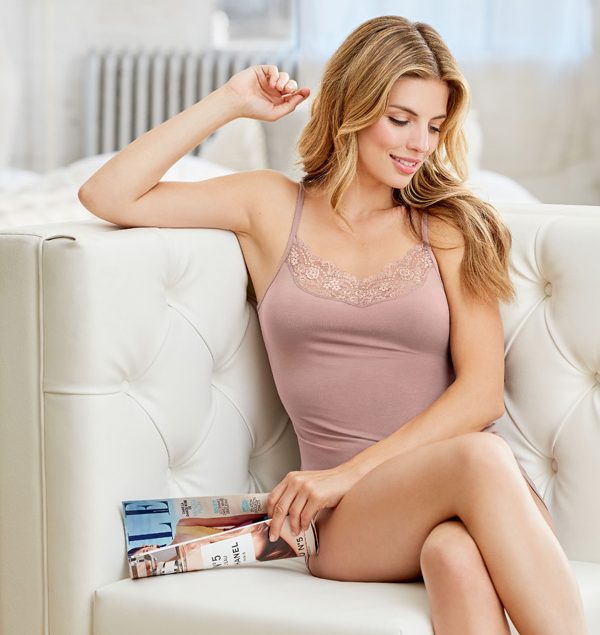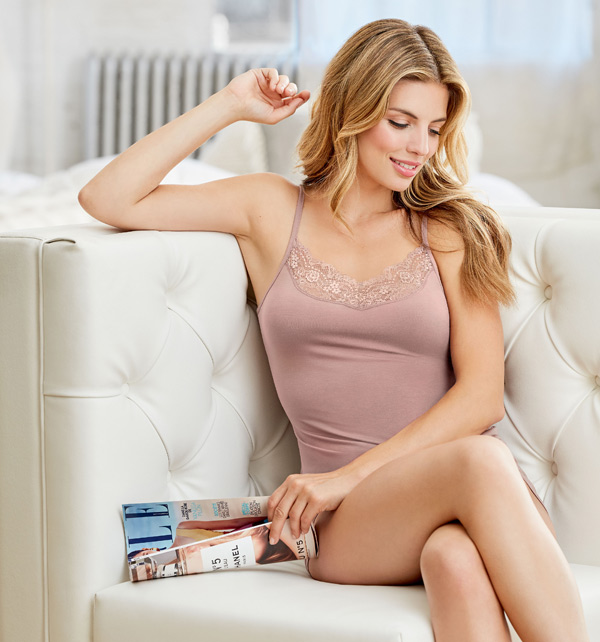 The Montelle design team created this new BodyBliss Collection with beauty, softness and breathability in mind. These garments are especially ideal now that the weather is getting warmer as they all feather-lite and ultra soft, made with MicroModal Air. This sustainable fabric is five times softer than cotton and created from botanic fibers.
BodyBliss is feminine, ultra-soft and exceptionally lightweight
The beauty of the BodyBliss Collection is it's versatility. The cami and bra can be comfortably layered under a top or dress, yet pretty enough to simply lounge in. The great design of the long leg biker shorts create an excellent static-resistant undergarment for skirts and dresses plus there's an anti-chafing panel. The Capri's are an all-in-one style for lounging, sleeping or layering.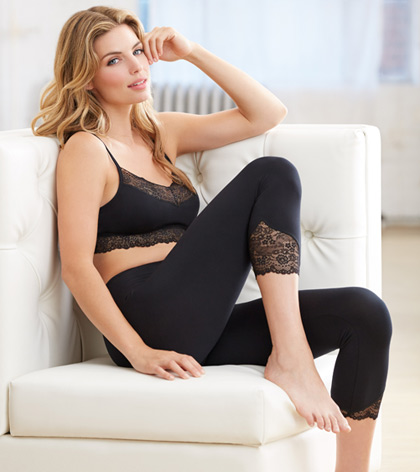 The beautiful lace trim make this collection so feminine and pretty.  Offered in a multi-skin tone palatte with modern, neutral shades will compliment every skin tone from fair to ebony hues.
If you've been looking for feminine, ultra-soft and exceptionally lightweight garments that are made with sustainable fabrics… Montelle Intimates has your solution ~ Body Bliss!