Love to Luxe You Baby – Helen Sánchez Luxury Lingerie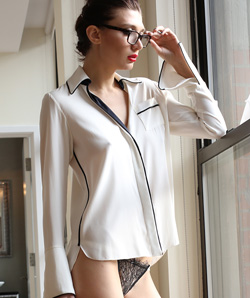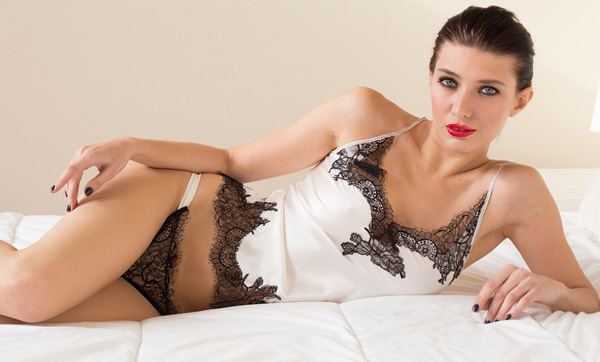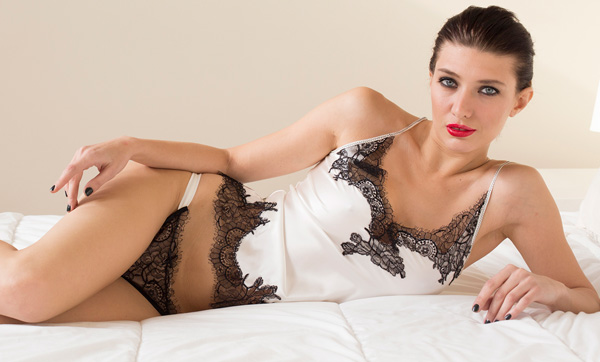 Timeless luxury lingerie with a contemporary edge is how one might describe the essence of Helen Sánchez's collections. For those less familiar with the brand, Helen Sánchez has been designing intimate apparel for over 2 decades, much of that time designing for some of the world's most premiere brands. A New York native, Helen is esteemed as one of the best in the business, a pioneer of the 'lifestyle luxury lingerie' trend ~ before it was even a trend! Deliberately designed to stand alone in the boudoir OR be worn as outerwear, each piece is made to order with supreme attention to detail, she oversees every stitch. Helen Sanchez is a hard working, single mother in a competitive NY fast-paced world ~ she understands women's similar desires for quality and luxury.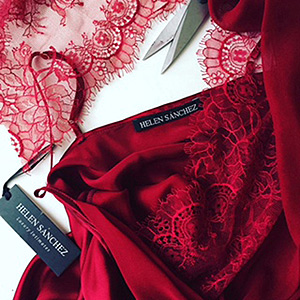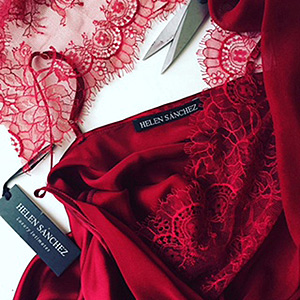 Through word of mouth, Helen Sánchez has been steadily building a Luxury Brand, pairing sophistication with simplicity and applying this visionary approach with every step, defining and developing the brand.
From The Bedroom To The Boardroom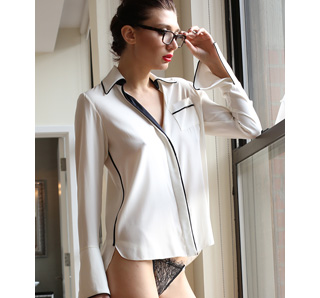 Inspired by men's tailoring with feminine lines, the finest silks and stretch laces are used to create her luxury pajamas, nightgowns, camisoles, chemises and kimonos. Featuring elegant small touches and details, garments delicately tailored for everyday wear yet completely sustainable in the bedroom. Unique silk piping, perfect buttons, touches of lace and applique on gowns achieve perfection. Helen Sánchez Luxury Intimates are made for the very modern woman who appreciates that wearing exquisite garments is empowering.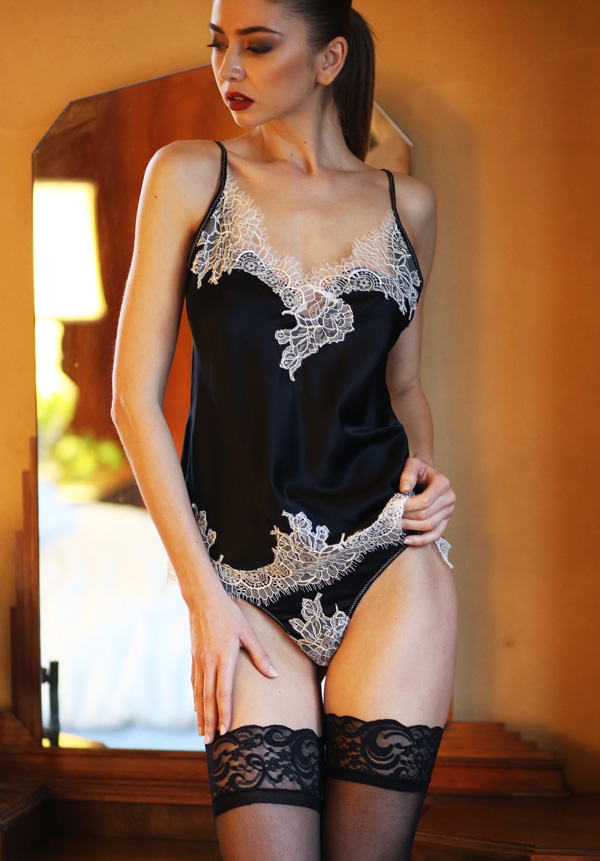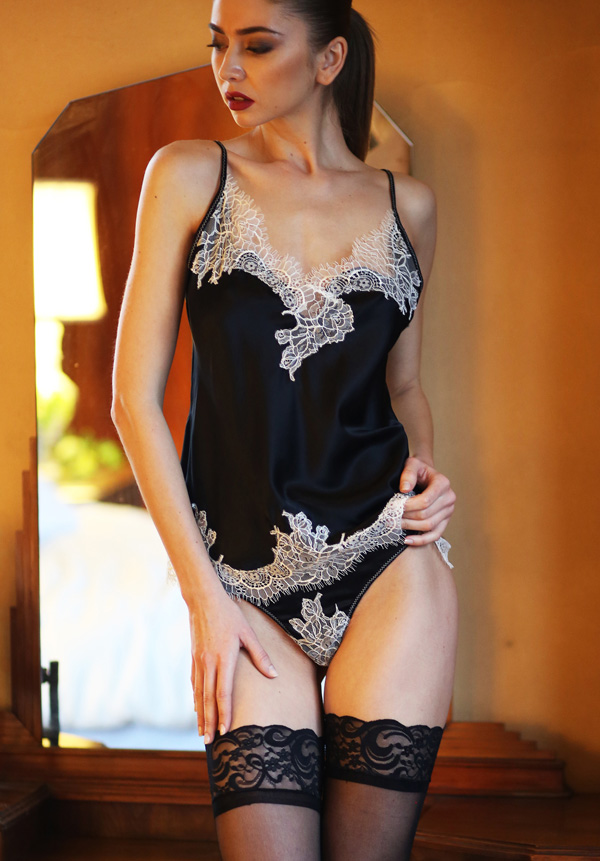 From the Helen Sánchez PORTIA Collection ~ Cami & Thong
Many gorgeous collections from gowns, pajamas and kimonos to bras, thongs, bodysuits and cami's are available for order at specialty boutiques and lingerie shops as well as HERE.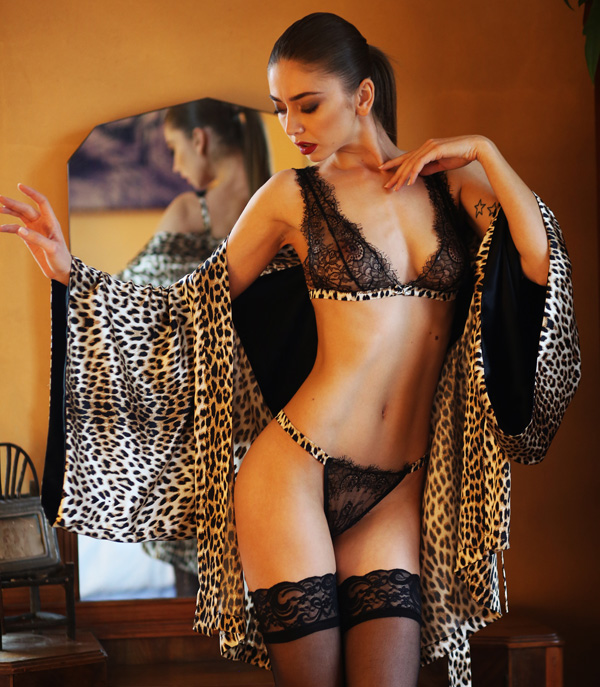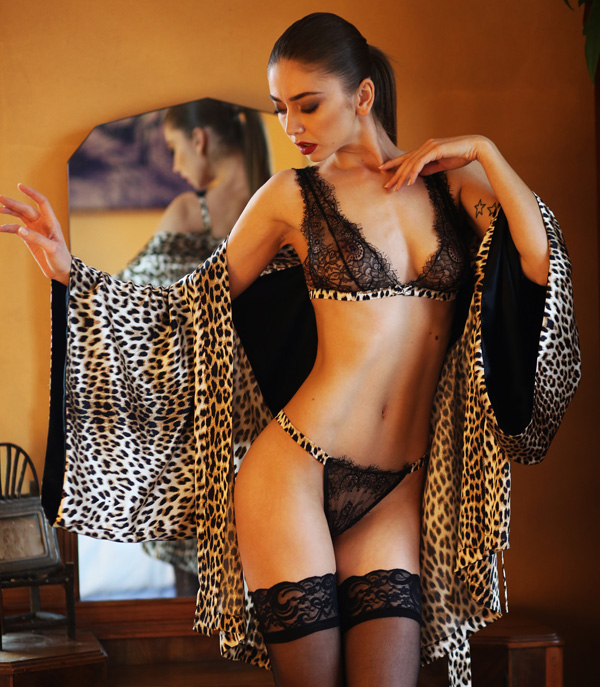 Helen Sánchez exquisite silk Kimonos's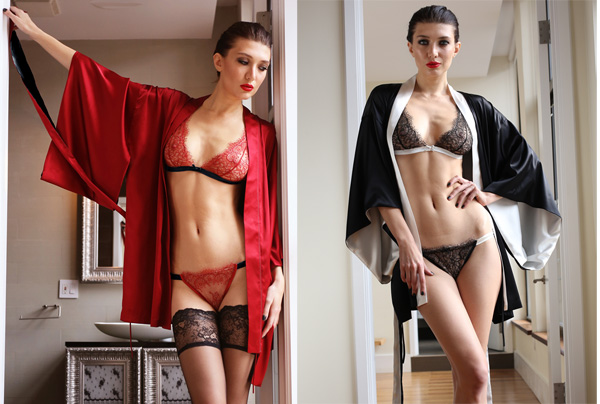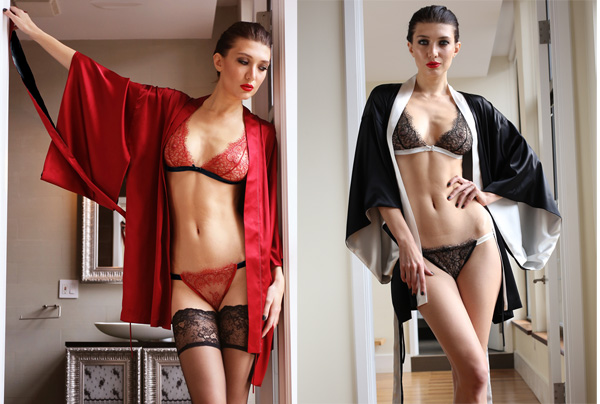 Helen Sánchez says of her design philosophy:
"I like to design garments that allow you to slip in and out of identities."