Love & Marriage, Love & Marriage ~ Bridal Part 2
By TINA WILSON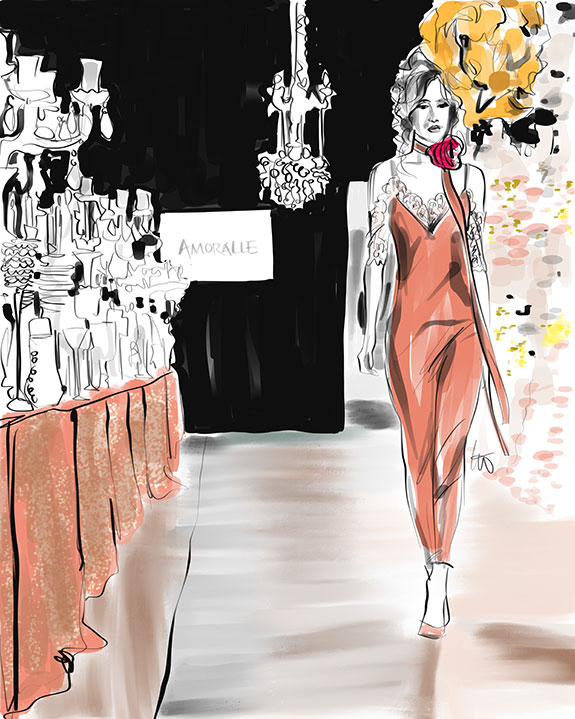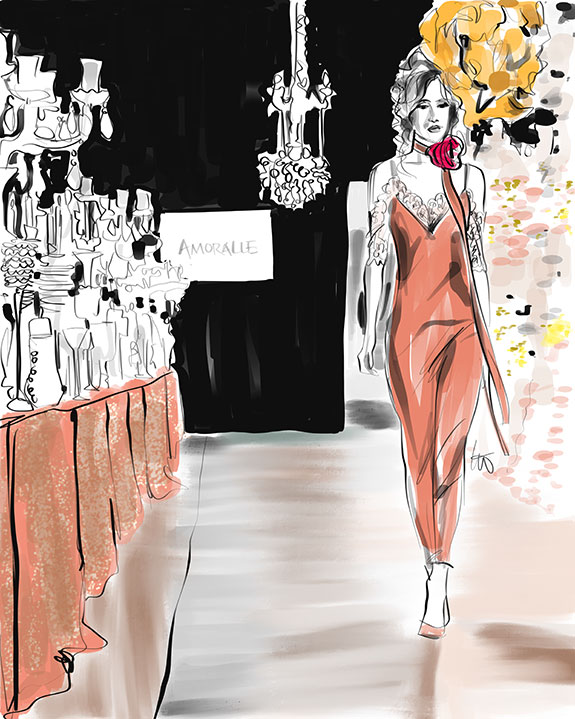 So many beautiful pieces to choose from… that was my dilemma when sitting down to illustrate bridal themed 'sleepwear', though I probably shouldn't call it sleepwear considering there is very little slumber going on.  The category is usually consisting of short flirty baby dolls, revealing corsetry, skimpy teddies and wispy wraps but sometimes a brand goes rogue like Amoralle.  They do "long and refined" like no one else, I love their flowing columns of silk and tulle that are accessorized with gloves and headpieces.  A few years ago I had the pleasure and the privilege to design Oscar De La Renta sleepwear, and bridal was a significant component. While frilly is not my thing (I am more about clean lines and silhouette) I really loved designing the bridal pieces, they were successful at retail and I hear some of the styles are still being repeated today.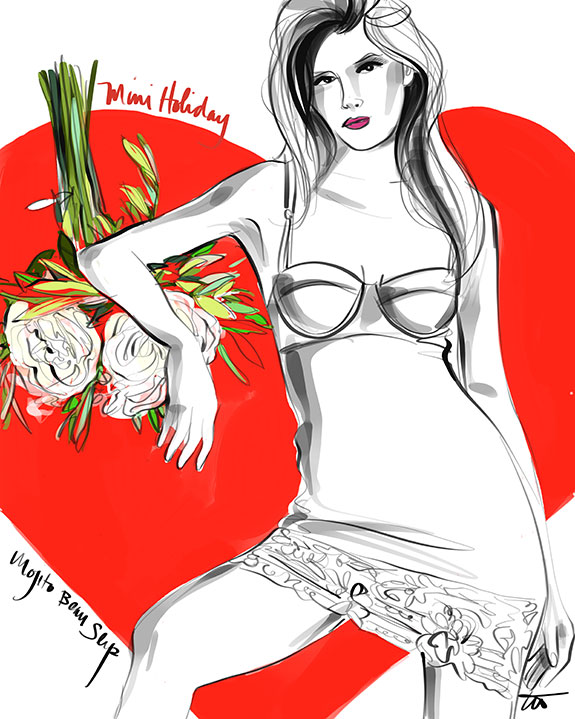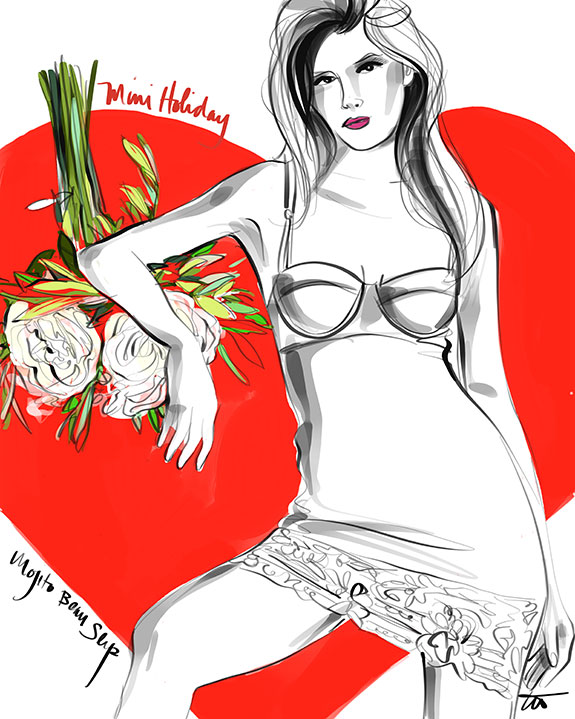 Sticking to the script of short and sexy are the baby doll/slip dresses of The Little Bra Company with their underwire Lucia baby doll and Mimi Holiday with their underwire Mojito Beau Slip.  While sketching I started pondering all the songs that are about wanting to be married, about being married, about getting married, and regretting marriage.  One of my favorite songs is "Band of Gold" sung by Freda Payne, co-written by my godmother.  Another is Billy Idol's "White Wedding", for those of you too young to know it, check out the video, it's a great song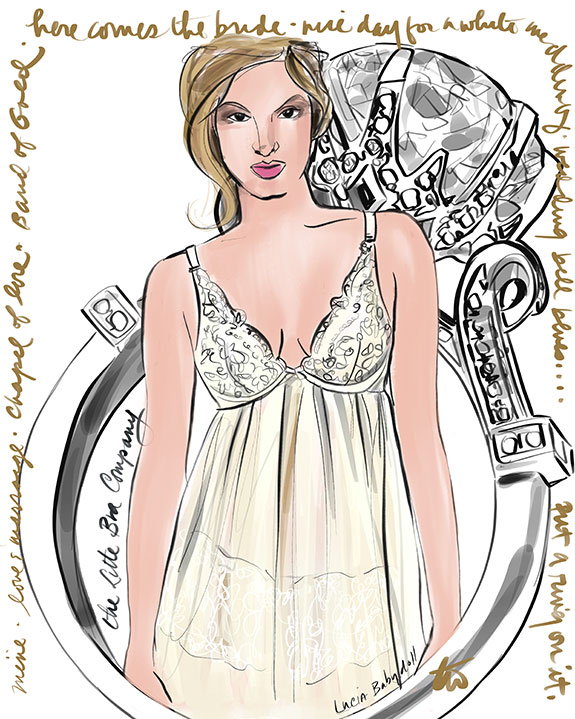 Short robes and cover-ups are also popular silhouettes in the world of bridal pinnings.  Not only for the bride but also the bridesmaids.  Many of them are simple and have fun phrases embroidered or printed on them, many with the obvious…BRIDE displayed on the back.  Others are far more elaborate and detailed with beautiful elements, the RYA Collection never disappoints with their embroidered and appliqued beauties.  They have some of the most beautiful robes in the industry; they embellish on a multitude of base fabrics, from all over laces to tulles and satins.  For a different twist on length, I absolutely love The Giving Bride's lace capelet. The regal taupe color, the scalloped lace, and the proportion all spell "sexy modesty".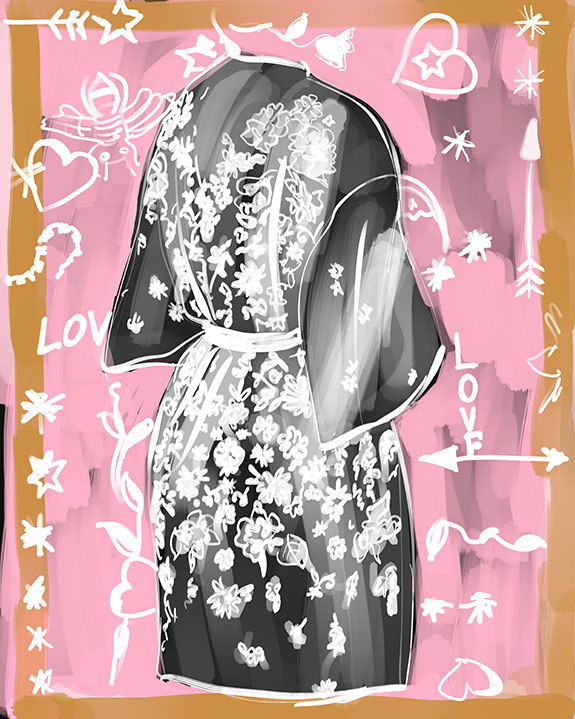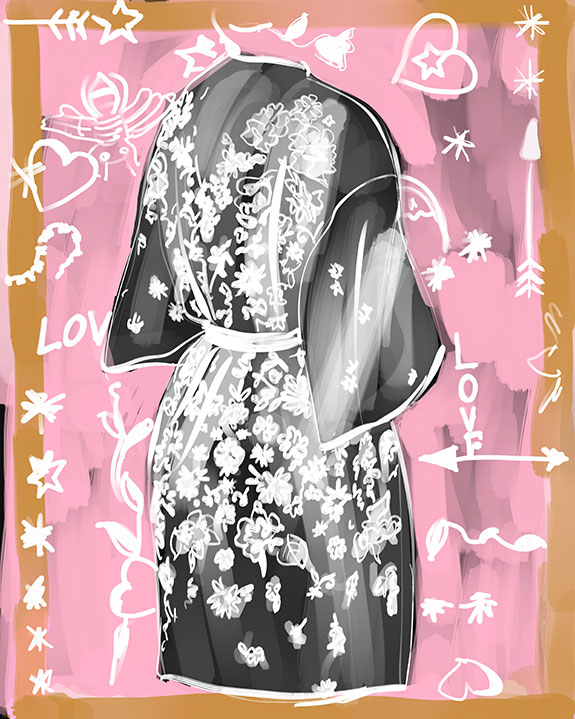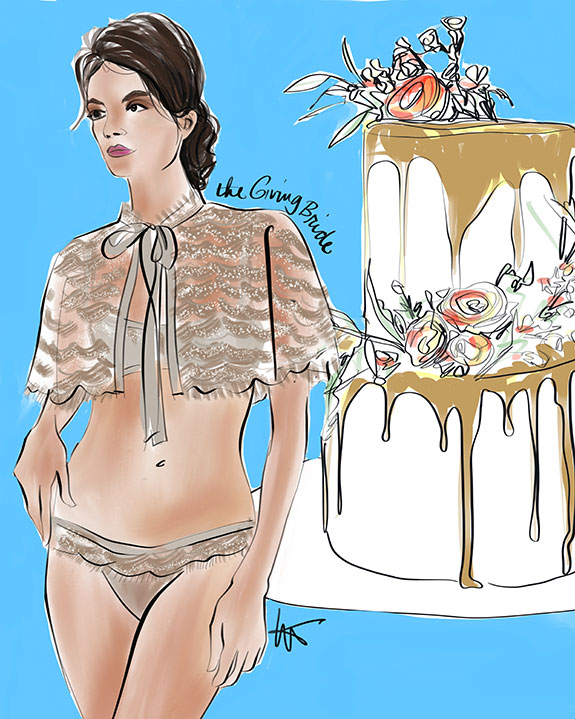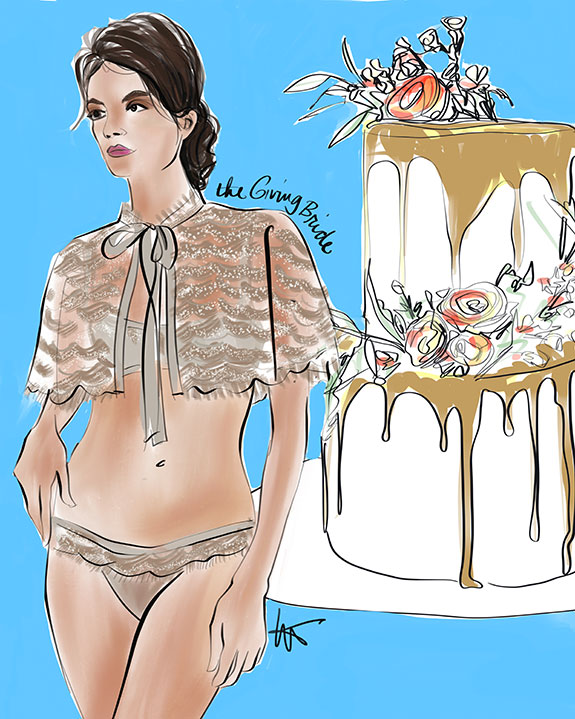 Helen Sanchez is one of the most talented and hardworking women in our business, I know this to be true.  I am saving her delightful shorty pj and chemise for last, because I can…and because anyone who can make a short pj with sleeves look sexy… has my respect.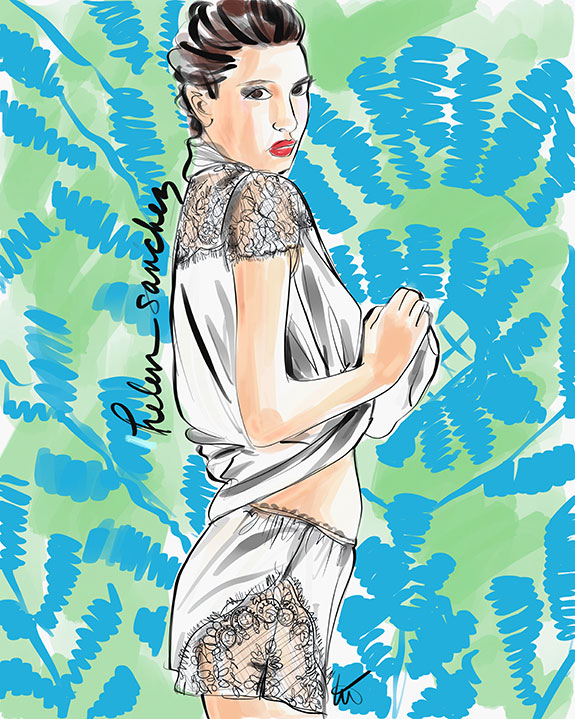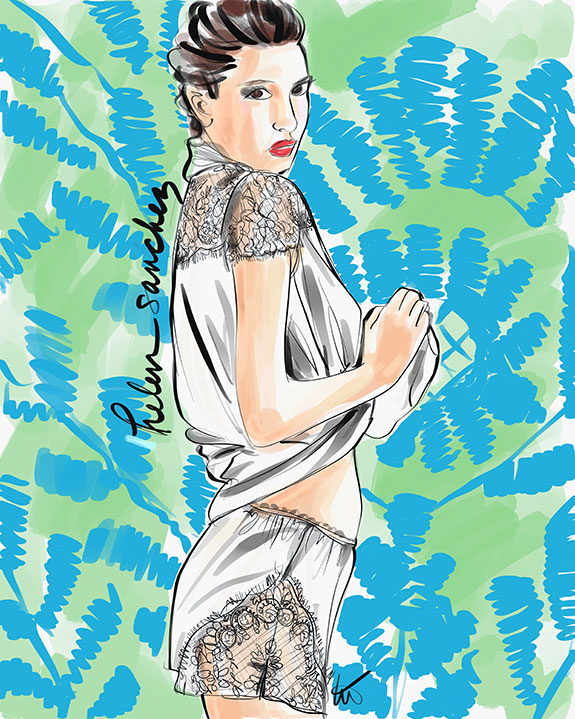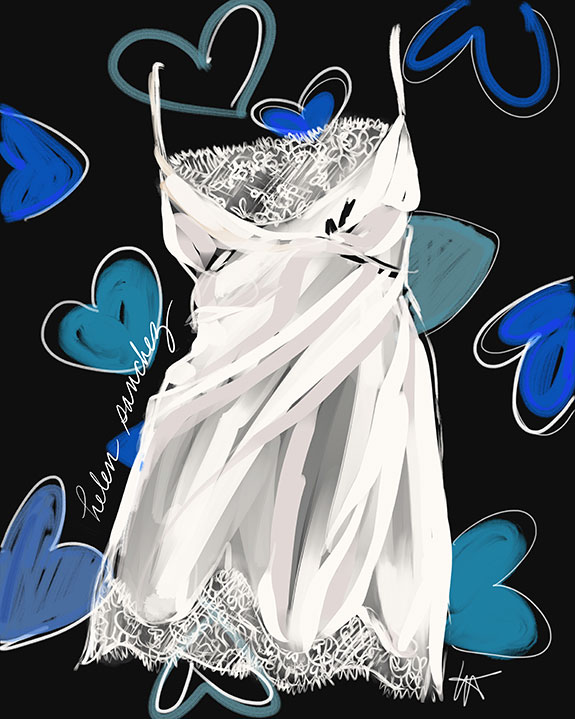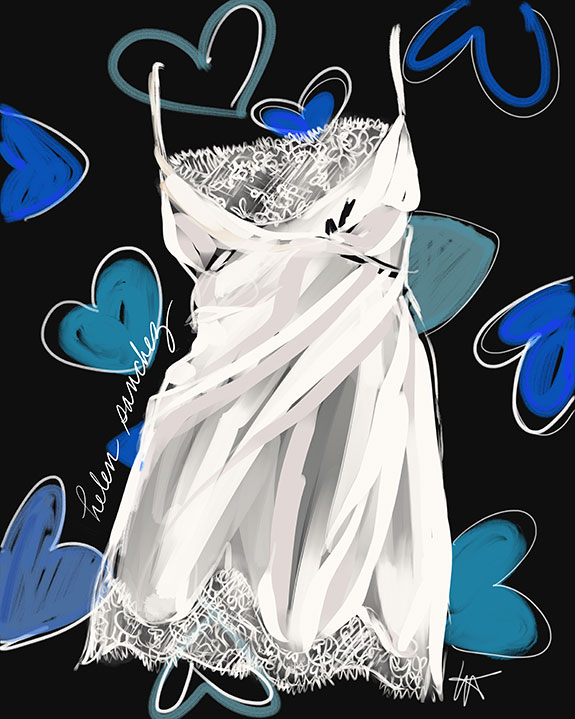 Congratulations to all the spring brides and may your trousseau overflow!
Peace….and Love.