My One and Only Bridal Collection ~ Montelle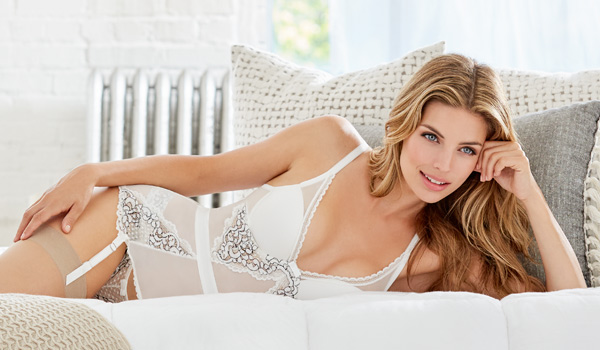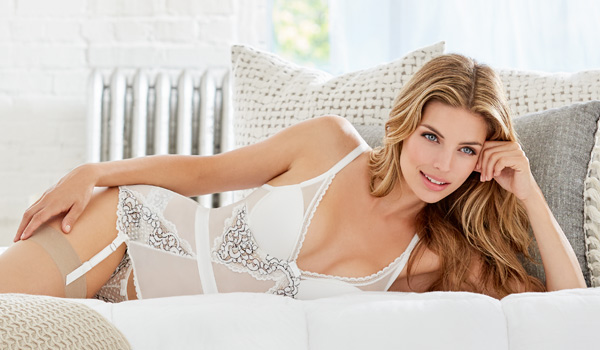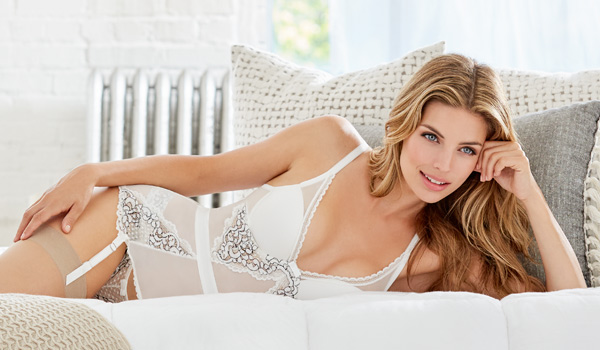 My One and Only Bridal Collection from Montelle Intimates may have been inspired by the famous Mexican resort similarly named 'One and Only' for good reason. This exclusive Cabo San Lucas resort is the luxury base of many destination weddings replete with every extravagance one might imagine for a grand affair. The beautifully engineered Montelle "My One and Only" bridal collection for Spring/Summer '18, features seven exquisite and modern shapes that are designed with delicate and decorative lace and mesh that is strategically placed for a retro effect.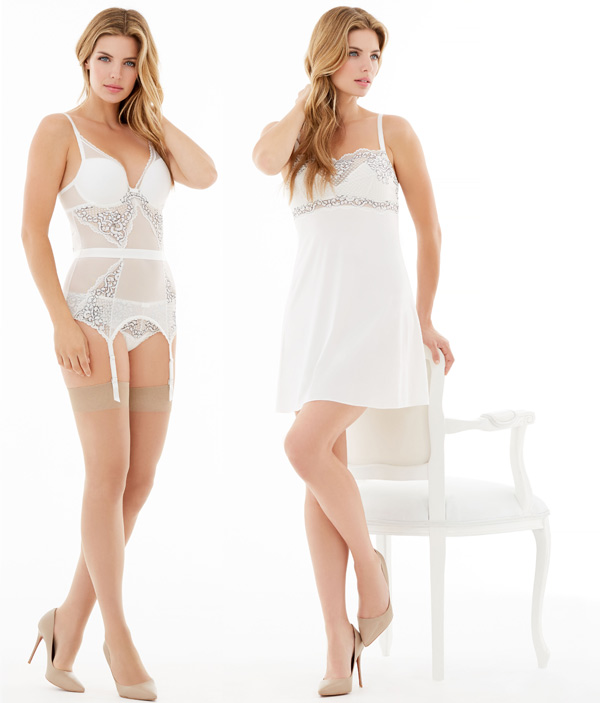 My One and Only Merry Widow (left) features semi-sheer underwire padded, smooth cups finished with satin bow at the center gore with intricate lace panels on sheer body, fits S-XL. The flattering Empire Waist Chemise is made with soft stretch fabrics with semi-sheer lace cups in S-XXL.
Capitalizing on the best-selling Montelle Essential styles, the collection, created in Montelle's Montreal, Canada design studio guarantees the fit and function for which they are known. Perfect for before, during and after the wedding, these pieces could be the ideal choice for a bride's bridal and honeymoon lingerie.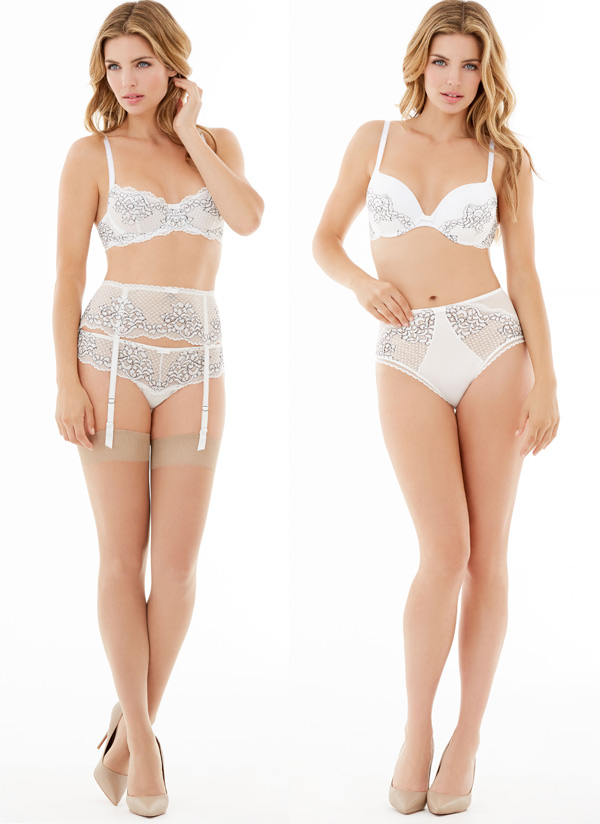 The Flirt Demi Lace Underwire Bra by Montelle Intimates features smooth stretch floral lace, with an elegant and flirty appearance in sizes 32-38, B-F. The Allure Light Pushup has a soft gradual push up pad, and is full of comfort and support. This beautiful bra fits 32-38 A-E. The bras can be paired with two separate panty offers: the Brazilian in XS-XL and the High Waisted Brief XS-XXL. The intricate and stunning lace garter belt adds a sensual touch. Available in S/M & L/XL.   Contact Montelle Intimates for more information about the My One and Only Bridal Collection at info@montelle.ca or call (866) 278-3739.