What Color is Nude? Nubian Skin
By ELLEN LEWIS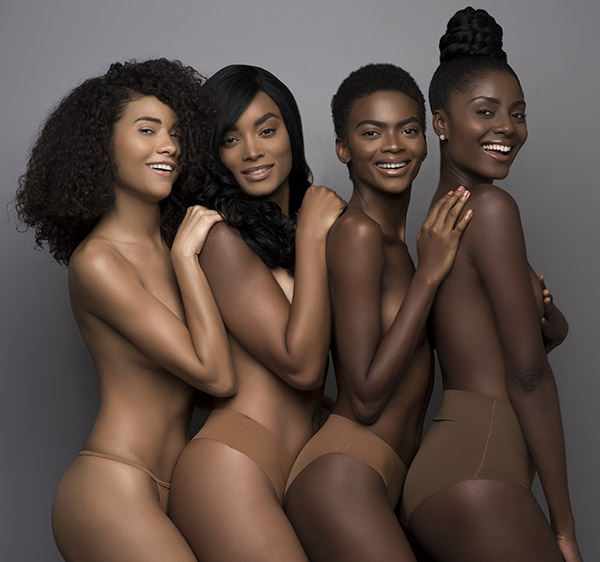 I've been wrestling for some time on how to feature Ade Hassan's trailblazing Nubian Skin brand on this site. Why? I am a white woman in her 60's who grew up with a modicum of privilege. What could I possibly know about Ade's journey? However, recently, I read Kwane Anthony Appiah's column in the New York Times Opinion section (Go Ahead, Speak for Yourself) and figured that, that's not the point. Appiah's column clarified why my experience allows me to identify with Ade's pursuit.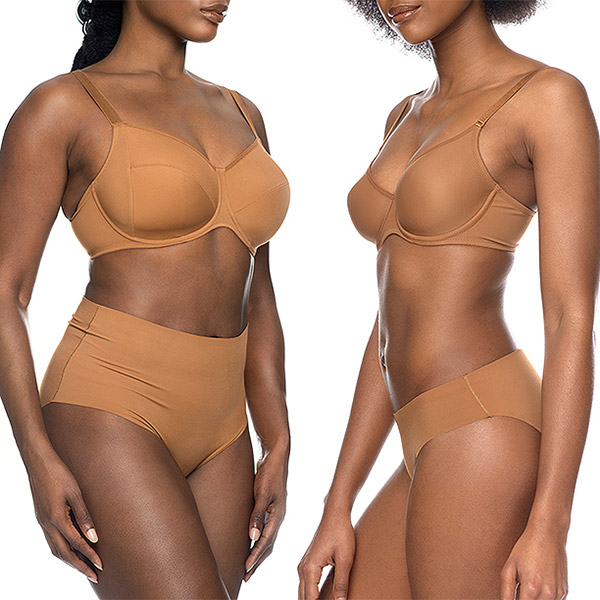 I spent some time in the late 1970's as a Cosmetics buyer for Abraham & Straus (now absorbed into the Macy's monolith). One of the major companies with whom I worked was Fashion Fair Cosmetics, whose clientele were African American Women. As a merchant, I was thrilled with the volume I did with this brand that recognized the missing consumer link in the makeup business and capitalized on the need. When I left A&S to become a Leg & Bodywear buyer at Macy's, the same profit potential evaded me as I searched for a hosiery brand that catered to women of color and found none; dollars slipped through the cracks.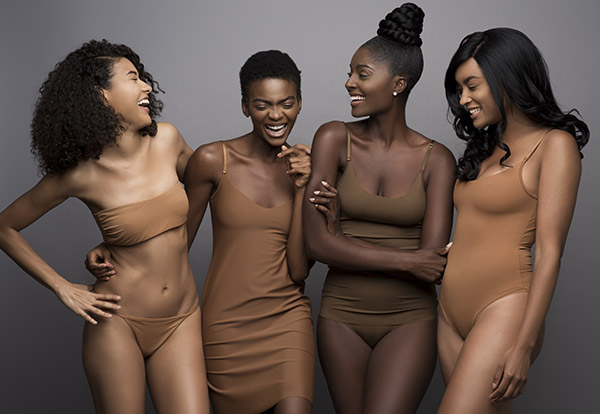 Ade's brand, Nubian Skin, has intrigued me from its initial launch as the hosiery connection resonated with my merchandising history.  Nubian Skin is about "a different kind of nude" promulgating the real meaning of naked skin color.  But it is their intimates' line which I have watched closely for the past few years, that makes them a pioneer in the Lingerie business. The Naked Collection, consists of bras, panties, &  layering pieces in four different skin tones [bras available from 30-40, B-G cups in UK sizes (I cup USA) and intimates XS-XXL]. Worn by many celebrities (Beyonce and her dancers for the Fomation World tour) Nubian Skin has gained award winning international recognition. Although I am seeing some progress being made in the traditional lingerie market, it is this entrepreneurial brand, Nubian Skin, which can take a good deal of credit for catapulting the potential of this market to the mainstream.
"Do Not go Where the Path May Lead.
Go Instead Where There is No Path and Leave a Trail" Ralph Waldo Emerson