Curvy Couture Expands Skin Tone Range in Lingerie Collections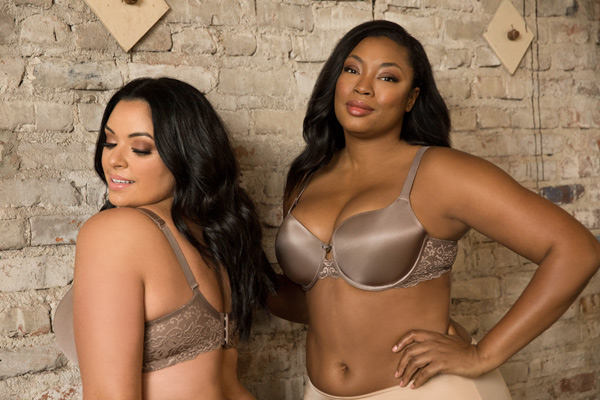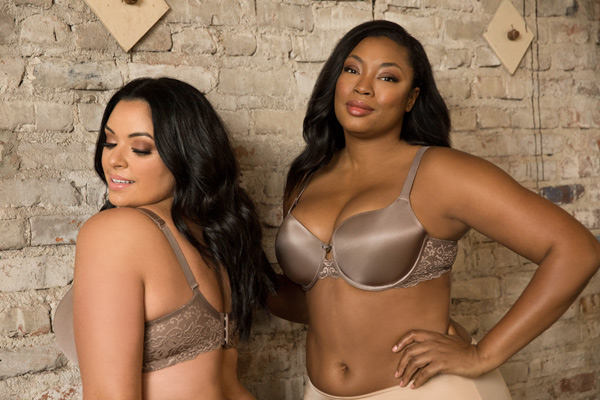 It's fun to wear bras that are a fashion color, but if you're wearing a white or sheer shirt, a nude bra that matches a skin tone is a must-have. White bras will show through, a skin tone bra won't. Women don't always think of a nude bra that is part of their "essential collection" as being sexy, but Curvy Couture is here to change that thought. It's all in the details with beautiful laces, smoothing shape, and great support that gives confidence.
A nude bra should look and feel invisible. That's why Curvy Couture has expanded its skin tone collection. Nude is not meant to be thought of as peach or white, it's the color that best matches YOUR skin tone.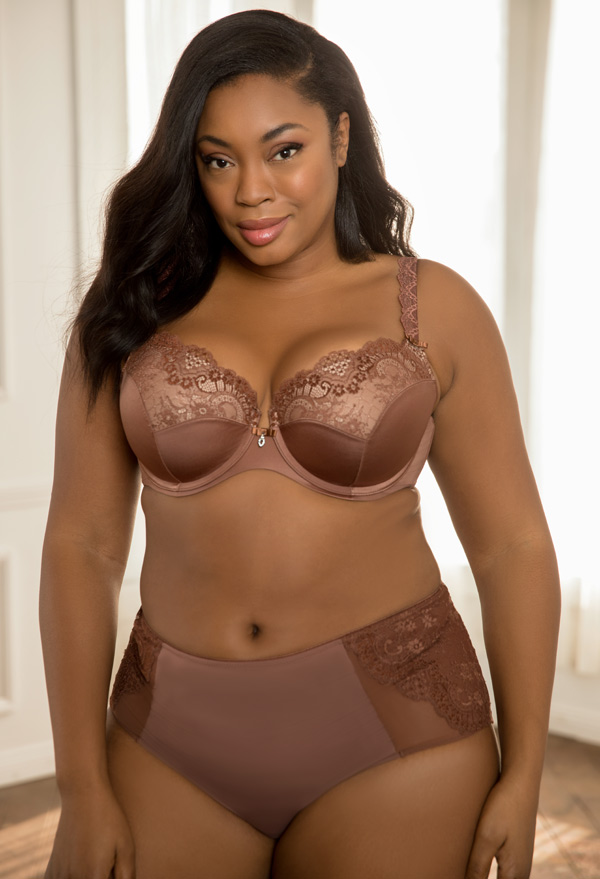 Curvy Couture's best selling Tulip Lace Push Up Bra now has more bra options for women with darker skin tones! More than just fashion colors, nudes are a core part of a woman's lingerie wardrobe. The Tulip Lace Push Up features a scalloped lace overlay, signature graduated soft push-up pads that give a natural lift, and luxe power mesh wings for back-smoothing and breathability. Pairs perfectly with Tulip Lace Hipster in Chocolat Nude.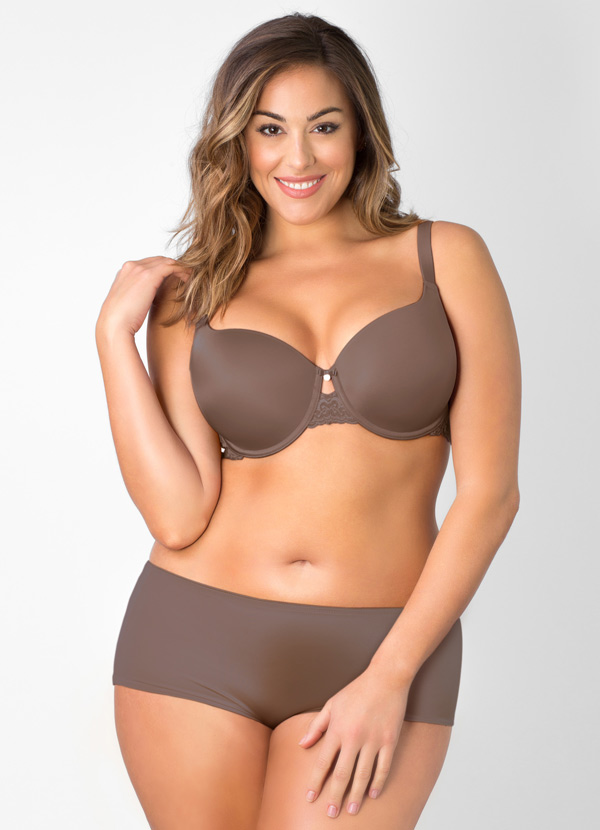 The Lace Shine T-shirt Bra, now in taupe, is part of the essential collection. Featuring super sleek, uncomplicated, smooth-contour t-shirt bras that feel like heaven against the body. Lightly lined to unlined bra with full coverage support that feel as good as it looks. This bra features elegant side smoothing lace and glimmering shine for everyday luxury. Secret power lining in lace with for extra support. Super soft pad lining that lies flat under t-shirts.