It's Getting Hot in Here ~ Marlies Dekkers
By ALISON CONNOLLY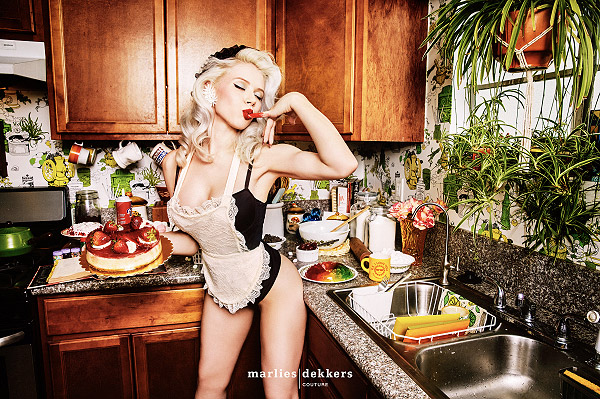 If these images are any indication of what to expect for lingerie industry at large in 2019, we are in for a treat!  The latest Marlies Dekkers campaign, for Spring/Summer 2019, is delightfully cheeky and presents us with a collection inspired by renowned chef and TV trailblazer Julia Child.   Additionally, the talents of famed photographer Ellen von Unwerth were put to task in order to perfectly capture the playful, erotic femininity of the new designs.
As if that were not enough, one of the featured models is pin-up pro (and one of my absolute favorites) Mosh.  Only the best of the best have come together to present a collection by a designer so many of us have loved for years.  After all, Marlies Dekkers is the pioneer of the strappy bra design.
All of this excitement comes off the heels of the brand celebrating its 25th anniversary this year.  In honor of the celebration, Marlies Dekkers released a limited edition Space Odyssey collection in dazzling silver lurex.  The Dutch designer also released a book earlier this year titled "Unlock Your Potential – a 3-Year Journal" which serves as a self-help tool to structure the process on self-realization in the most important areas in one's life.
Circling back to this SS2019 collection, we see plenty of strappy styles (which is a major part of the brand's identity) in many of the lingerie looks, and loads of retro inspiration in the swimwear.  With so many covet-worthy looks to choose from, can you pick a favorite?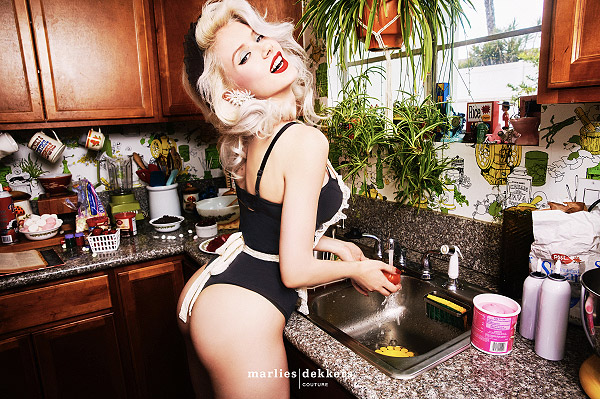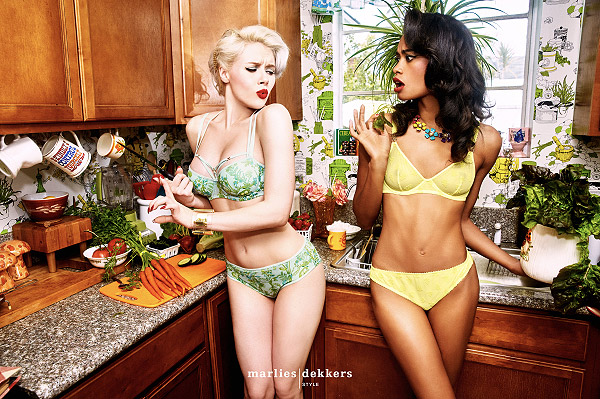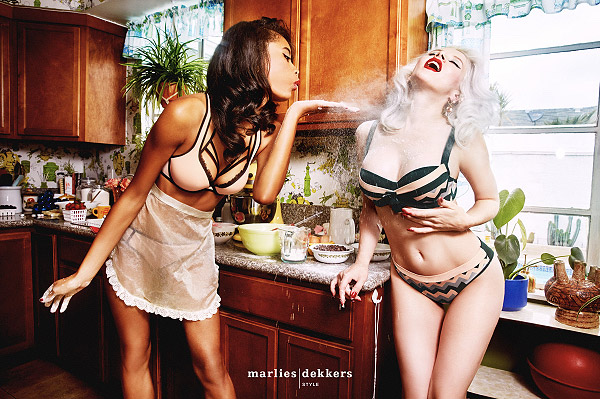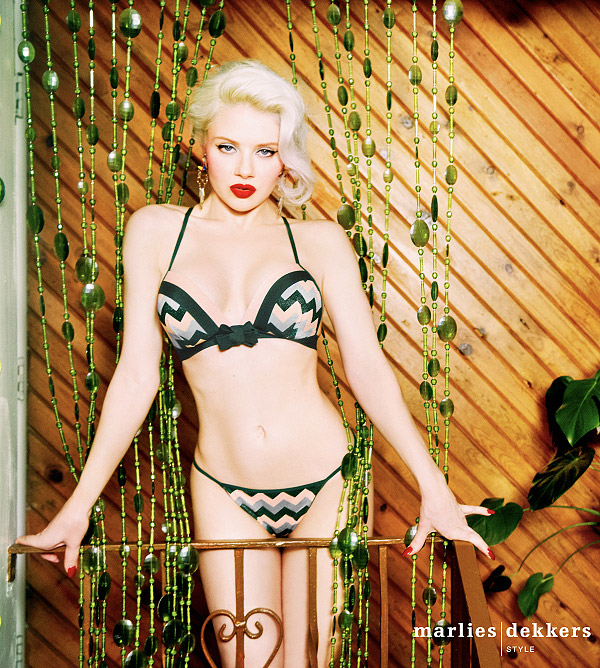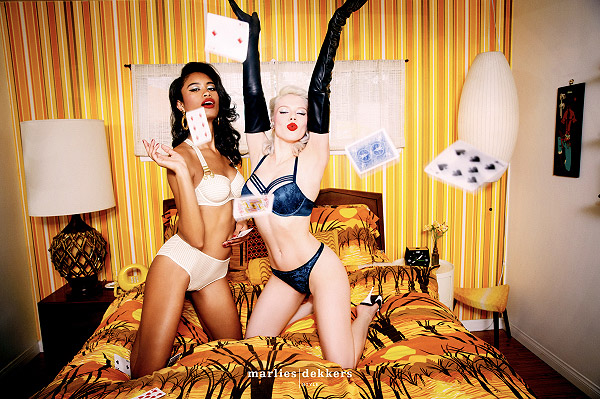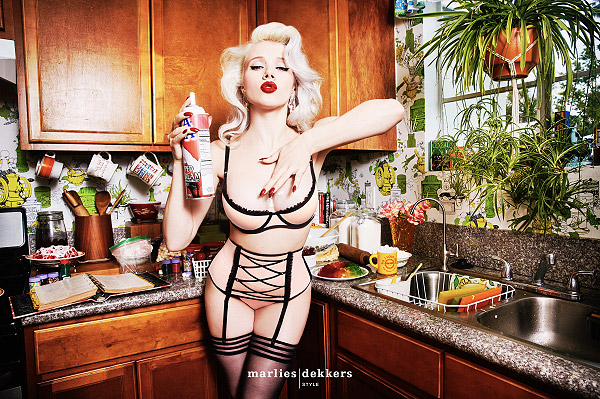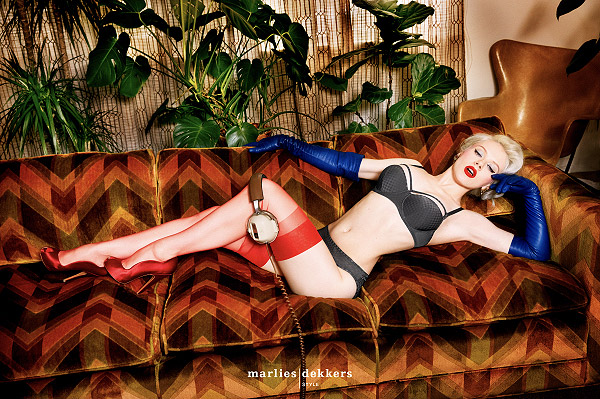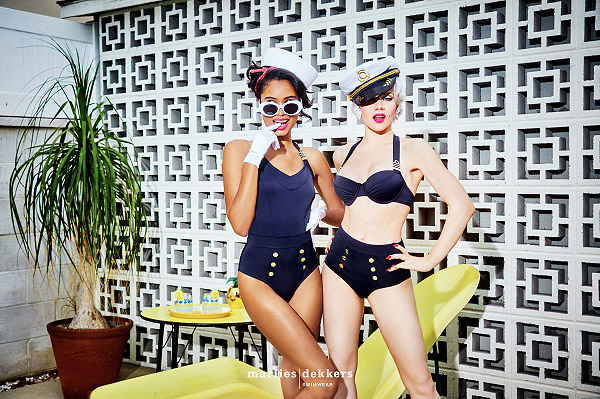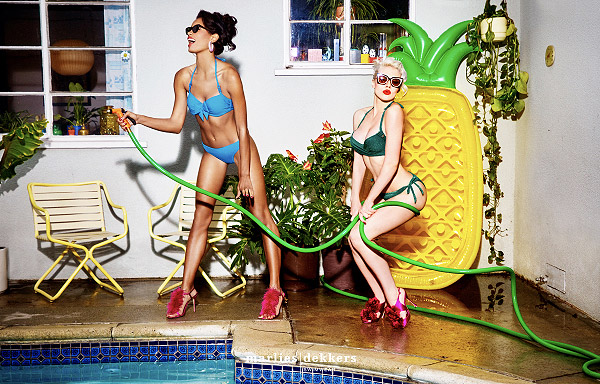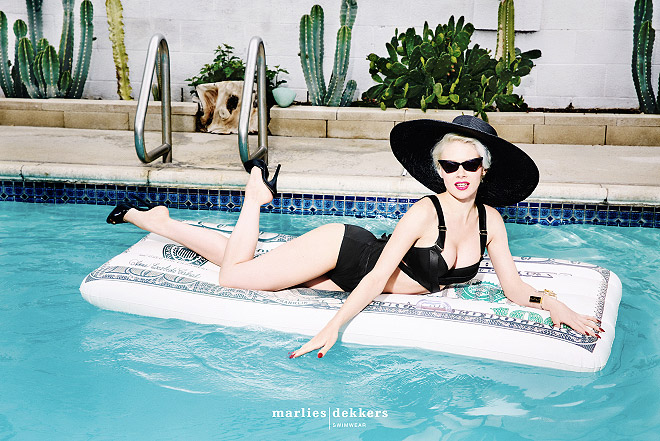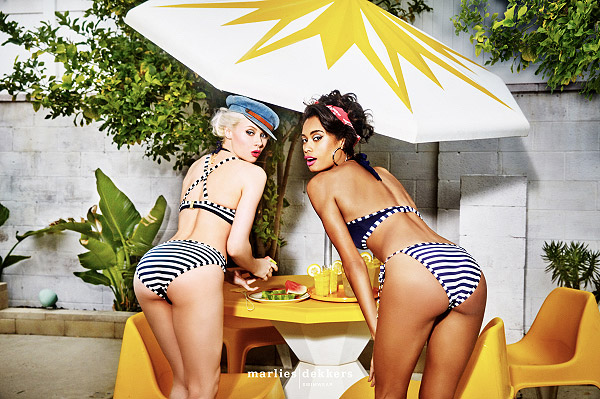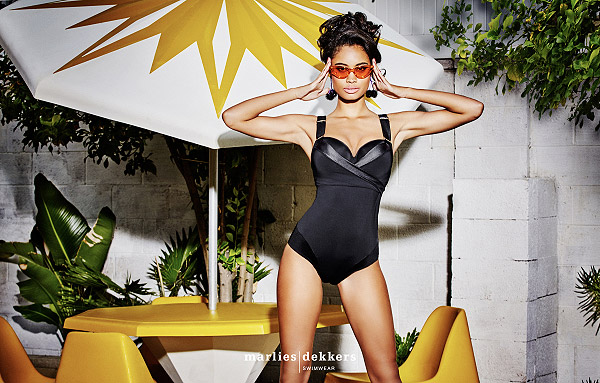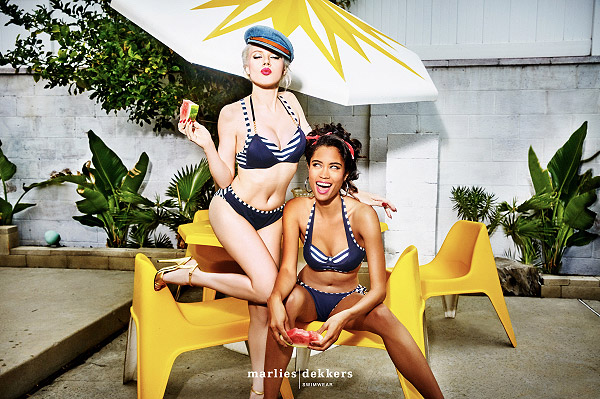 Photos: Ellen Von Unwerth
Hairstylist: Luke Chamberlain
Wardrobe Stylist: Djuna Bel-Rowe