Rosa Faia FLEUR Collection ~ New On-trend Color: Anthracite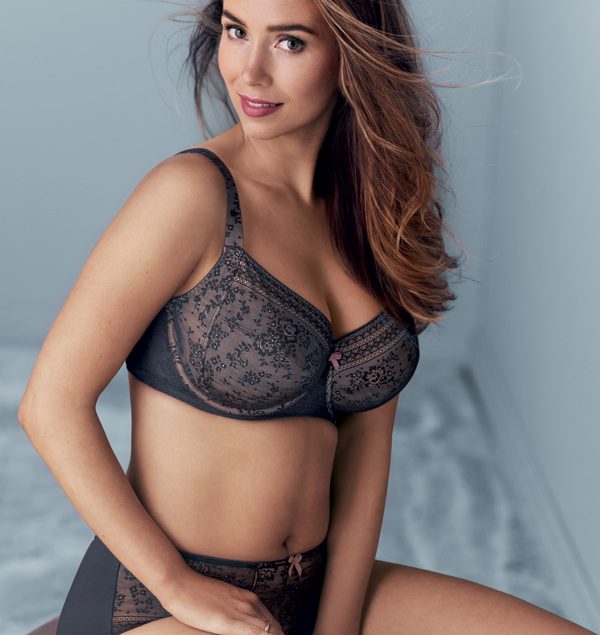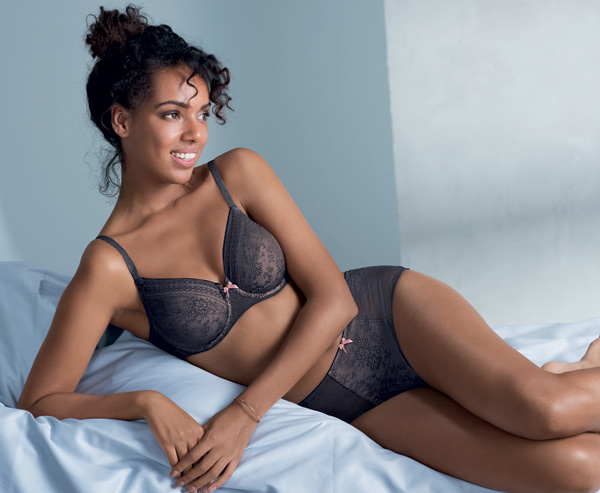 Fleur which means flower in French, is a perfect name for the delicate floral-designed lingerie of Anita's outstanding Fleur Collection.  Fleur is available not only in the Rosa Faia collection but also as Anita Maternity nursing bras and a Anita Breast Care post-mastectomy bra.
Everyone is loving new color Anthracite in the Rosa Faia and Anita Breast Care collections. This elegant color; anthracite which is a gorgeous deep gray, is accented with the blush of rose creating a charming addition to the already available Fleur colors of black and berry. The refined lace look incorporates contrasting floral and lace designs.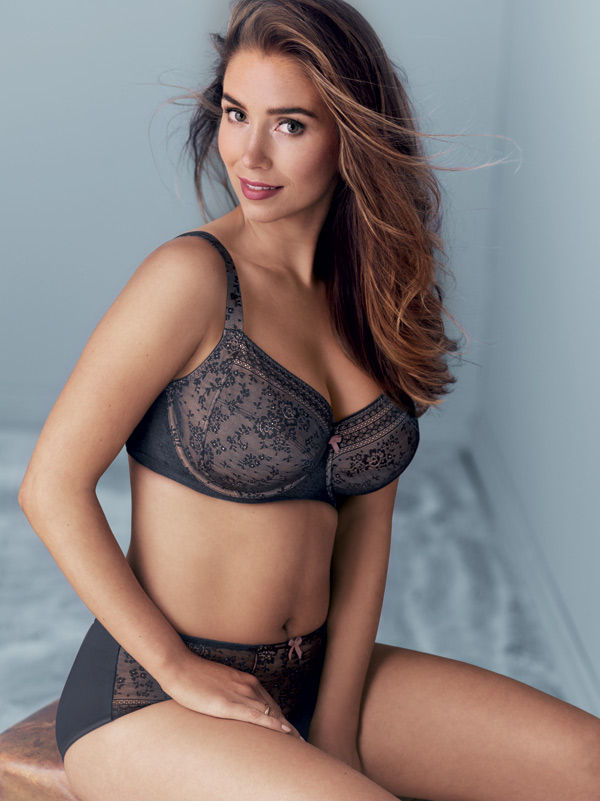 Rosa Faia FLEUR Underwire Bra features a beautifully seductive floral lace design is available up to cup J. A charmeuse lining provides opaqueness and adds a harmony of colour. Ergonomically shaped underwires provide best fit and comfort. Sizes: B–F 32–46, G–H 32 – 42, I–J 32 – 40. There is a FLEUR Wireless version of this same bra is available in the Anita Breast Care Post-Mastectomy collection.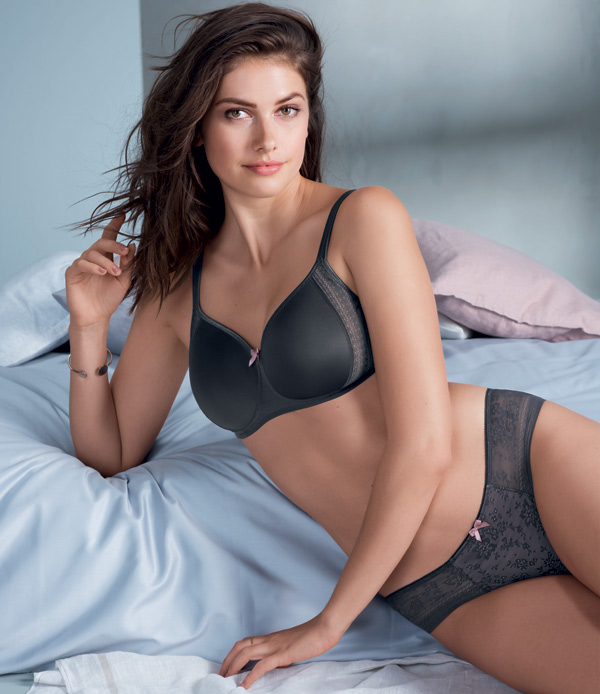 Rosa Faia FLEUR Wireless Contour Bra has ultra comfortable soft cups decorated with flat, delicate lace panels.  The lace elegantly frames the sides of the very comfortable, wire-free molded cups, which were developed exclusively for Anita.
Also available is a coordinating thong, brief and high-waisted brief that can be beautifully combined with the bras.
Colors: Black, Berry and Anthracite available now, Powder Blue and Chrystal available in February 2019.