Lingerie Minimalism
A fashion editorial series by Stephanie Hynes & Lingerie Briefs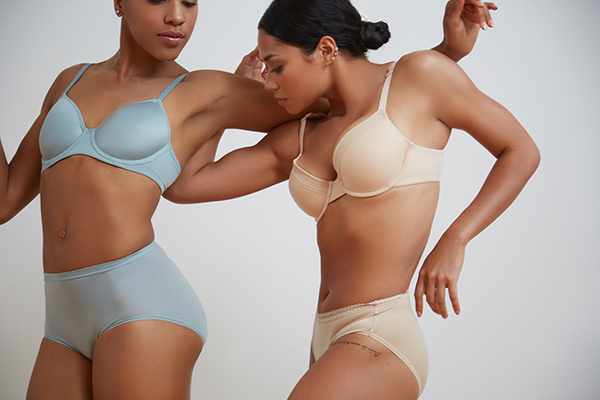 Wacoal
"Minimalism describes movements in various forms of art and design, especially visual art and music, where the work is set out to expose the essence, essentials or identity of a subject through eliminating all non-essential forms, features or concepts."
Walking around the Curve show with Stephanie last month, I mentioned that the emerging story that I perceived was the focus on basic essentials, simple shapes whose function was to provide supportive and flattering silhouettes without fuss. I tagged it Lingerie Minimalism.
In America, the everyday t-shirt bra and panty remains a dominant piece in a woman's underwear drawer. In the current environment, a major statement by many brands is the reinforcement of their essential bra styles. Updating componentry and creating linear visuals bring a fresh perspective on these established collections.
What better way to show the versatility of a basic than to photograph it in movement. We used two professional dancers, Vie Boheme and Jocelyn Iris Rajkumar, currently touring with the National Production of West Side Story. Shooting them in original dance positions, Stephanie was able to highlight the beauty inherent in clean unadorned form. The artistry of dance has long been associated with the flow of the human body. Dance releases us from the stresses of everyday restraint and elevates our sense of well-being. September's Lingerie Fashion Editorial is all about the freedom that our undergarments should create.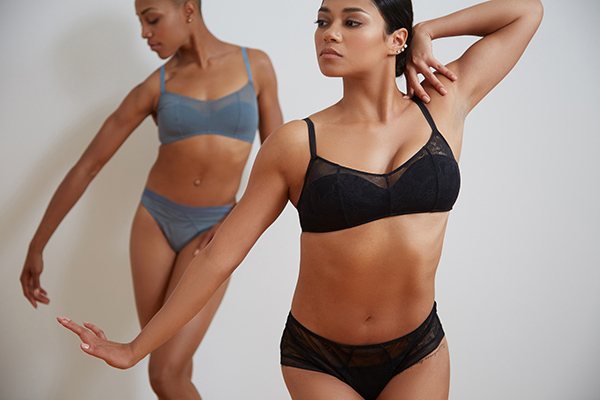 Samantha Chang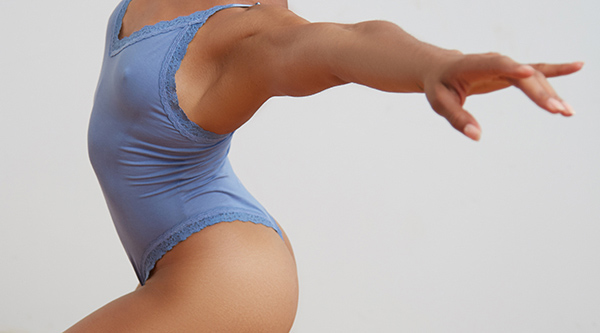 Hanky Panky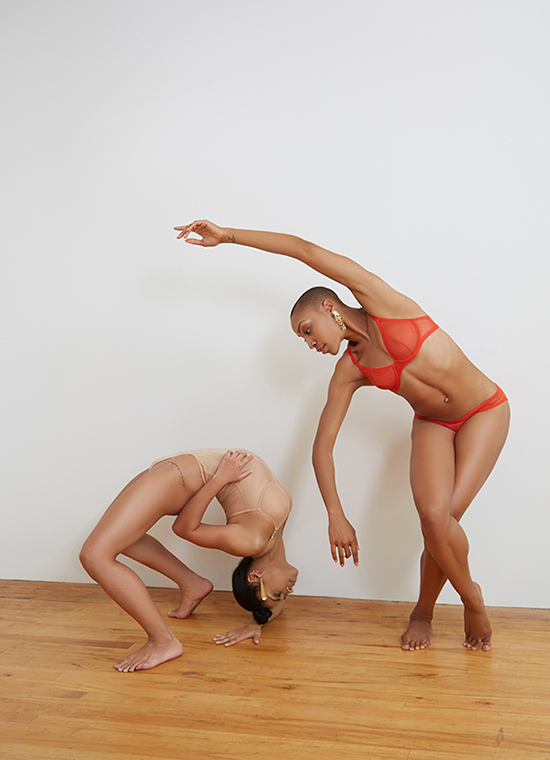 Epure by Lise Charmel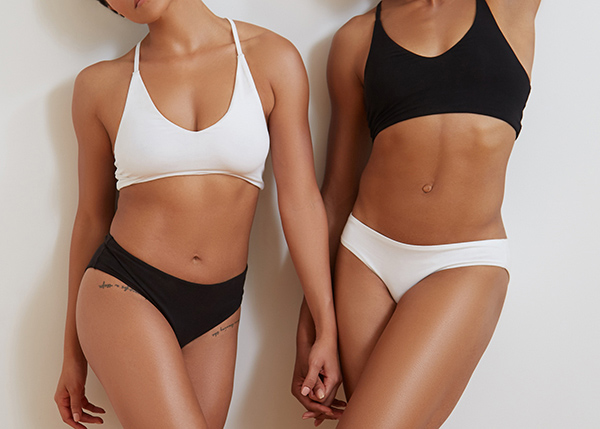 Skin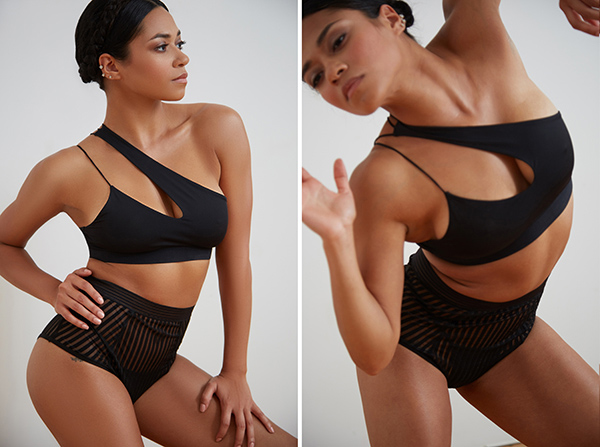 MM Skivvies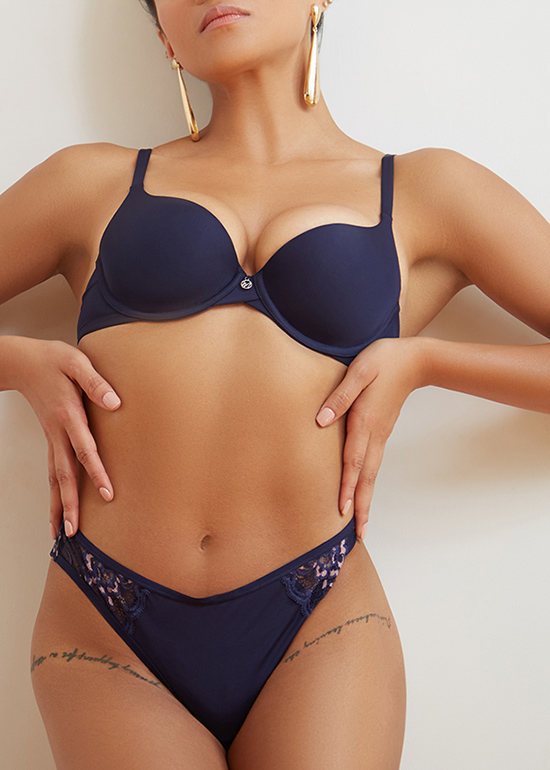 Montelle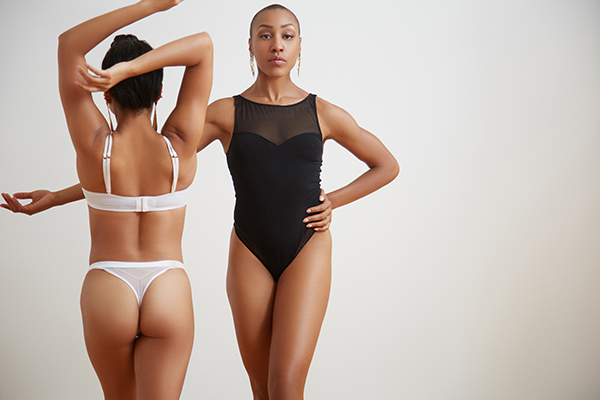 Maison Close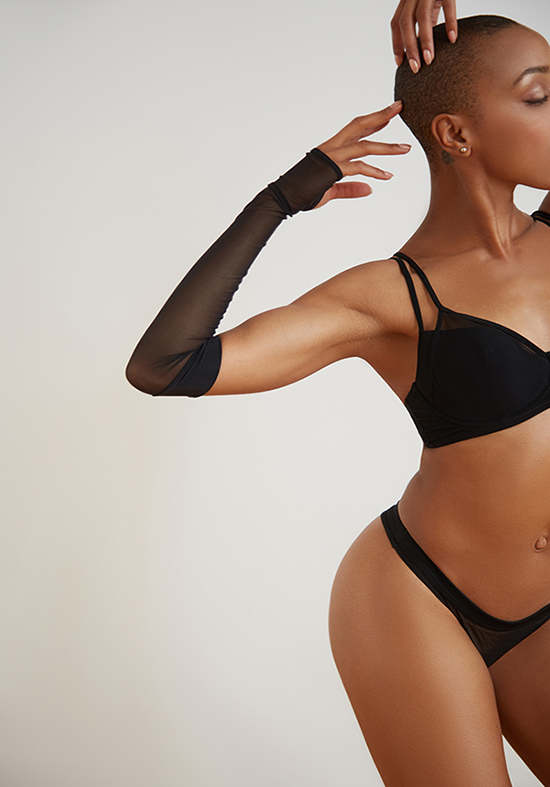 Maison Close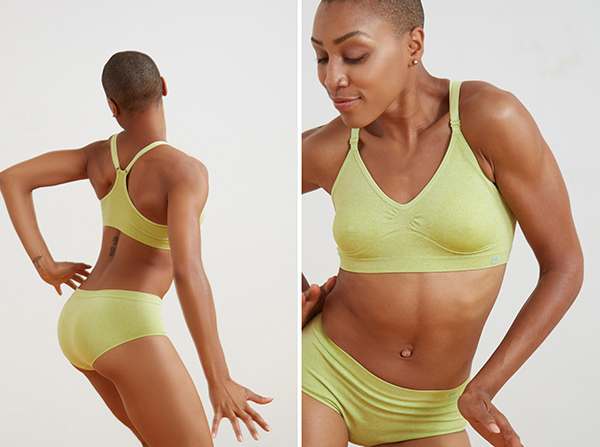 Miel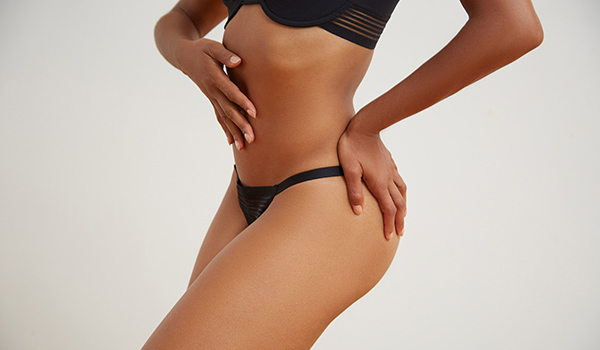 Le Mystere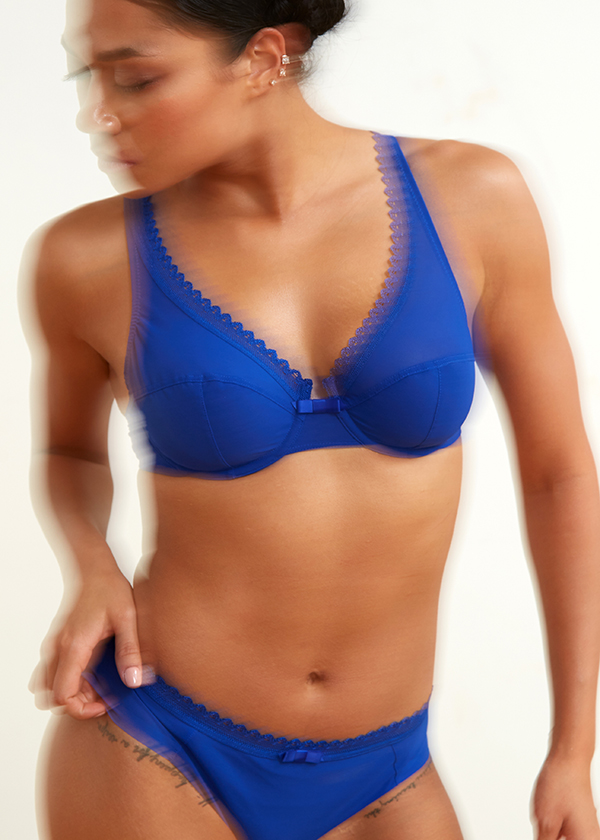 LOU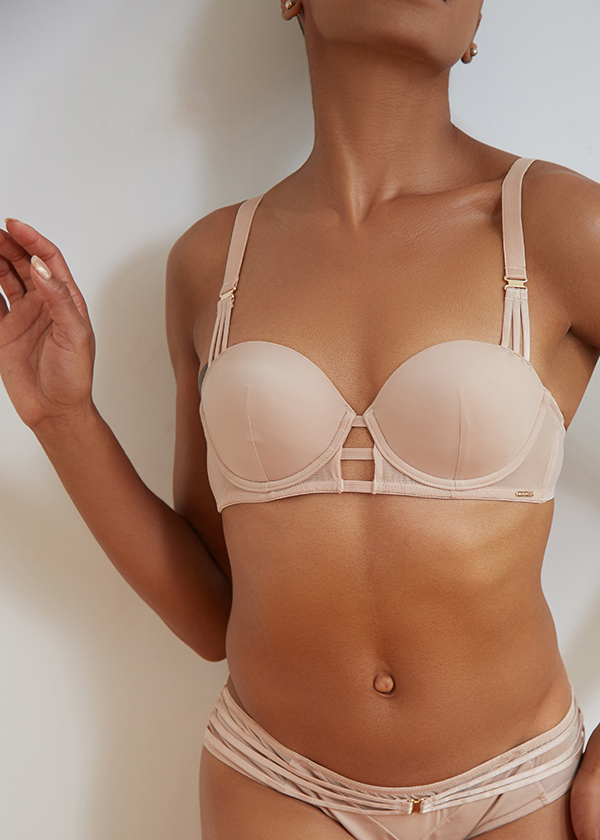 Blubella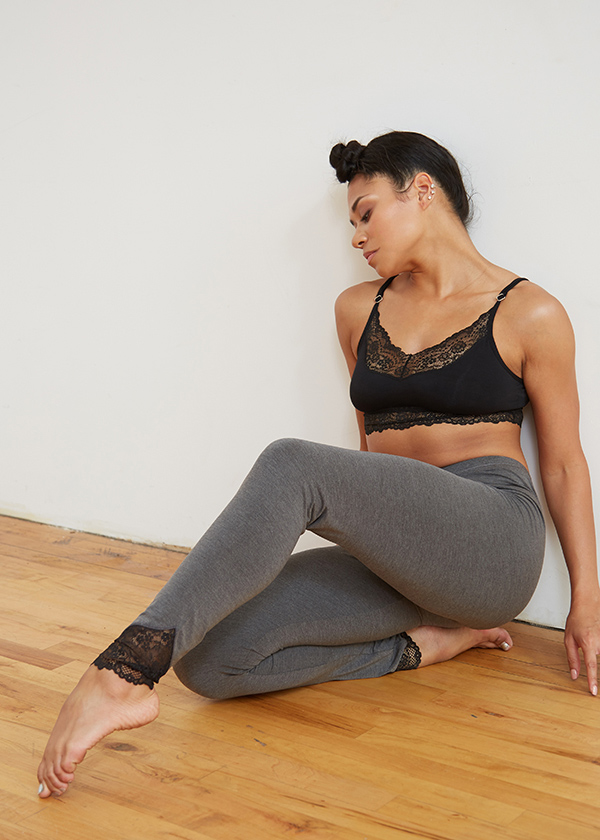 Body Bliss by Montelle
Photography & Creative Direction: Stephanie Hynes
Hair & Makeup:
Megan McNamera @missmacmuah
Dancers:
Jocelyn Iris Rajkumar @jirajkumar
Vie Boheme @viebohemeofficial