ANIMAL INSTINCT
By TINA WILSON
"Lions and tigers and bears, OH MY!" …this phrase popped in my head as I was walking home recently. The abundance of animal prints on the streets is stunning. I have taken to stealing pics of women wearing animal prints on their shoes, on their leggings, their blouses, dresses and scarves while wondering if the animal kingdom thrives in what lies beneath.
I was in Barneys recently trying to make my way to the intimate apparel floor in search of examples of this kingdom when I was corralled by the shoe department. I am obsessed with hairy, furry animal print slides. I seriously thought of buying a pair but they are not cheap and must be shown off publicly and often if purchased. On closer consideration I had doubts about the fur that so beautifully spills out of the shoes, touching the sidewalks of NY, I questioned the salesman and he agreed they are not meant to roam free…too bad…. but boots are another matter!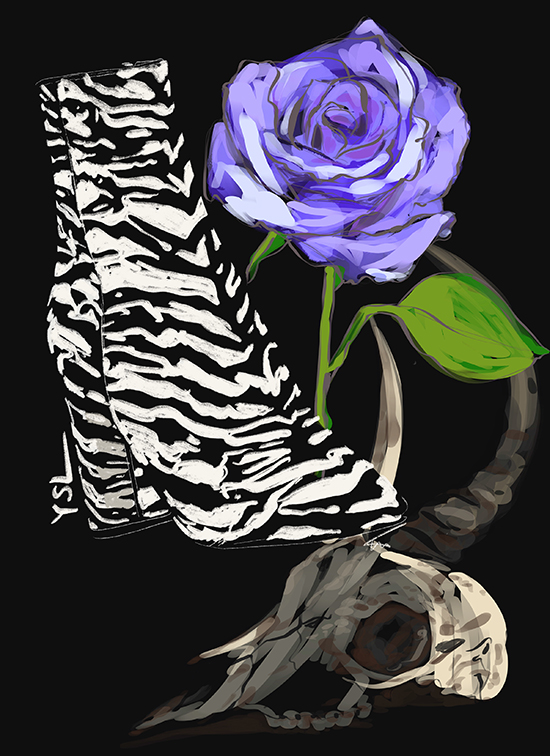 And if you are too timid for animal print shoes you might want to try Dolce and Gabbana's hosiery, they are gorgeous, all you need is a little black dress.
Not one to ever miss a trend or to start one, Natori's Feathers Collection bra and panties in the animal print are  keepers if you can find them, they launched a while ago but are timeless and if you are lucky to find any piece in your size, capture it immediately.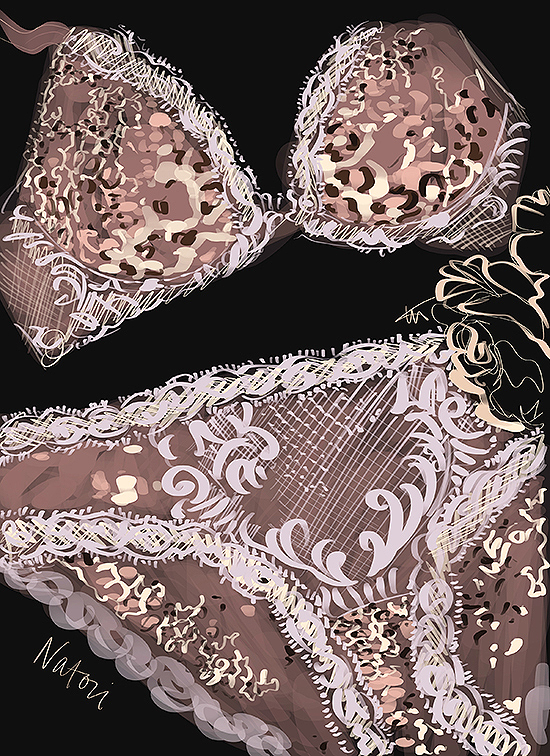 If anyone shows us how to be "wild things", its Helen Sanchez. Her printed lace trimmed silks are fierce, sexy and refined but never tame. Thank you Helen for showing us how it is done.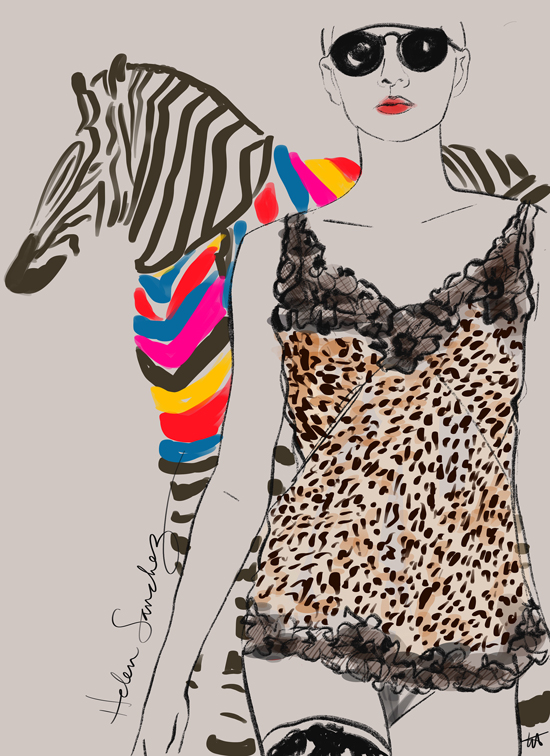 I love cheetah, leopard, tiger, zebra, and sometimes giraffe (though I shamefully admit to getting leopard and cheetah confused). Perhaps it is the possibility that soon we will have cleansed the planet of many of these beautiful creatures that have brought on this renewed wave of passion for them, I hope so.  I hope they are around for at least a few hundred more years, but the climate and the poaching and laws that say it's okay to kill them create much doubt.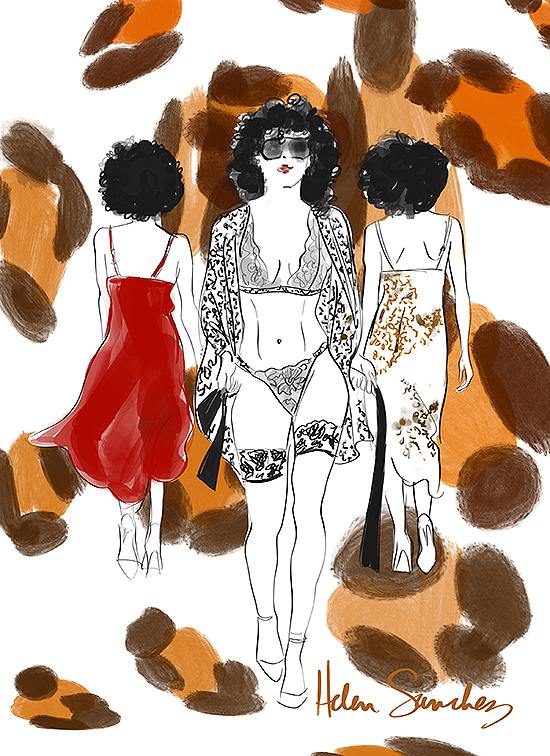 Goddess has a fresh approach to bras for the larger cupped girl, its semi- sheer bands and crisp version of printed spots is delightful.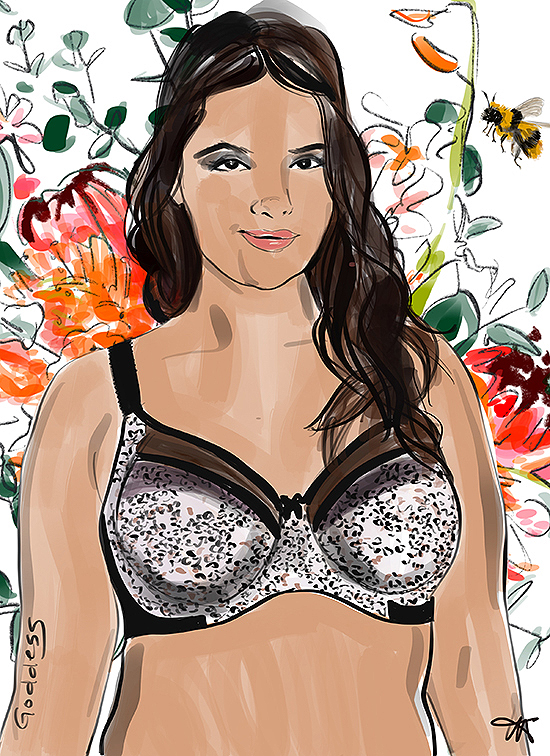 One of my favorite approaches to printing animals comes from Olivia Von Halle, who literally prints the animal, namely a tiger on brilliant shades of charmeuse.  They are printed all over or simply placed on pockets.  They are whimsical and they are ready to pounce.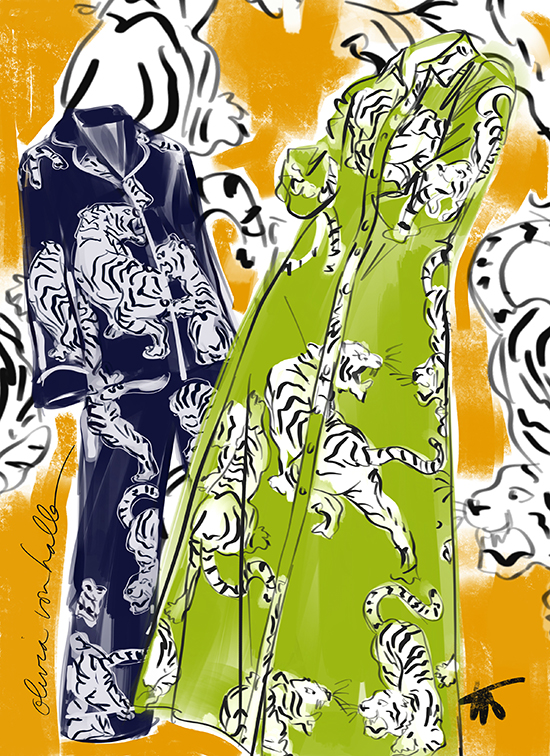 I merely skimmed the surface of fauna inspired intimates, hosiery, and accessories, so put on your gear and join the safari, go in search of your favorite creature armed with your credit card…..Happy Hunting!