French Lingerie Chic ~ Maison Lejaby Joins the Partner Spotlight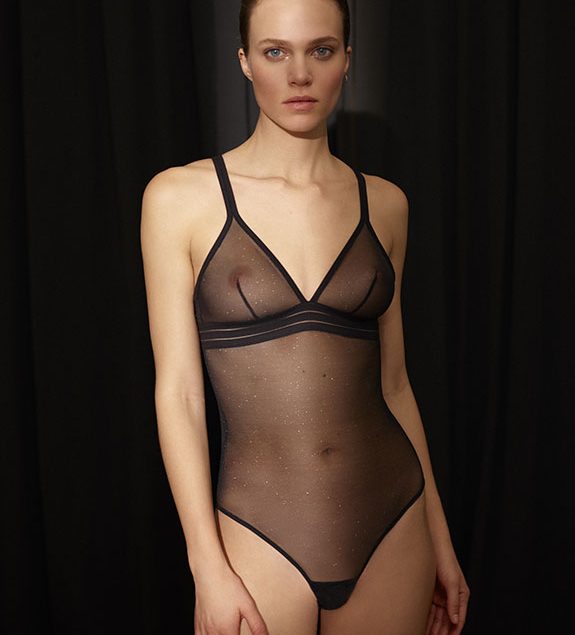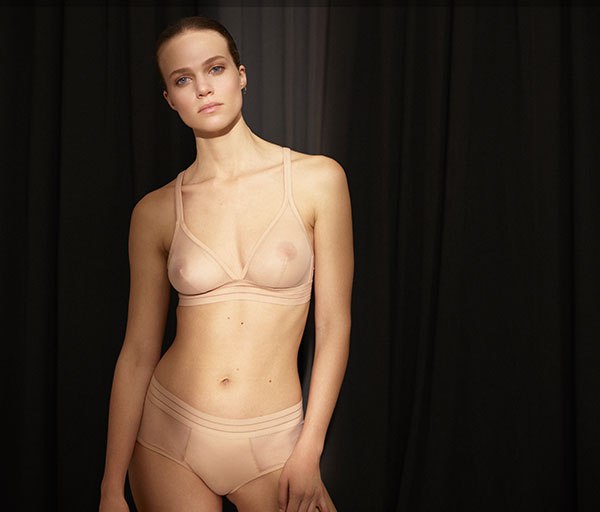 We are so pleased to welcome Maison Lejaby to our Partner Spotlight. This iconic French brand reflects so much of what we at Lingerie Briefs search for in our endless quest to herald the art of lingerie. Renowned for their excellence at mining intimate trends and translating them into modern fashion lingerie statements, Maison Lejaby has defined its quintessentially Parisian attitude for 80 years by designing ahead of the curve. Their excellent aptitude for combining style with function has informed its longevity and sustained its popularity in a global market. There is no denying the sophistication, beauty and savoir faire of this brand.
Today, we begin our Maison Lejaby journey by highlighting the immensely popular NuFit Collection. This sporty chic line mixes simple designs with a play on transparency and opacity for a sophisticated "invisible" result. Ultra soft dynamic materials make it a second-skin, everyday lingerie. Discreet details such as the 3-elastic-line band (on bras) and waist (on panties) make the line comfortable and flexible, moving effortlessly with the body in motion. Currently five bra and four panty shapes assure comfort and support for sizes ranging from 32-40, A-E cups and XS-SSL bottoms. For spring 2019, three new bra styles for larger cups will extend the fit to 44 bands and G cups.  NuFit's sleek aesthetic as well as its comfortable support has made this collection a Maison Lejaby bestseller.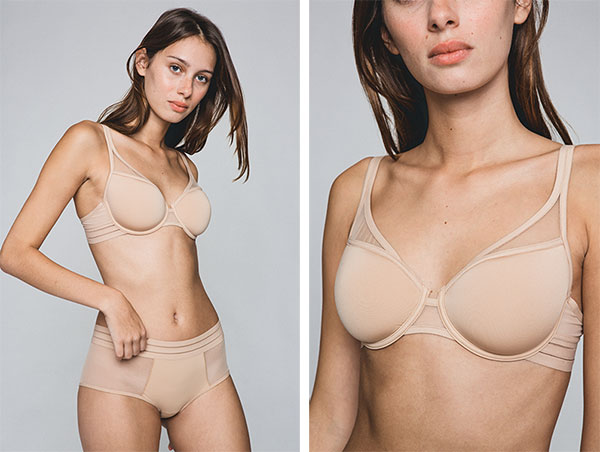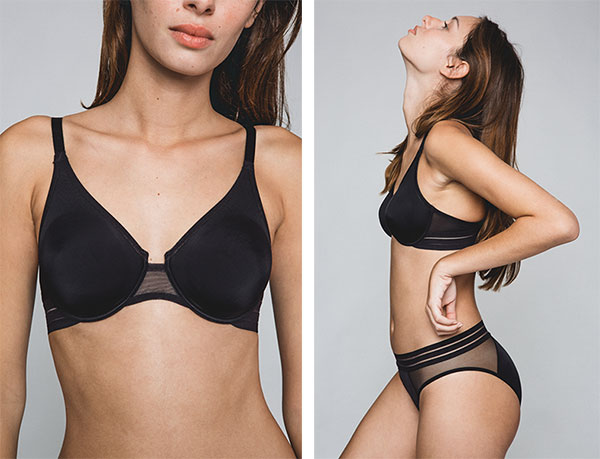 moulded bra & brief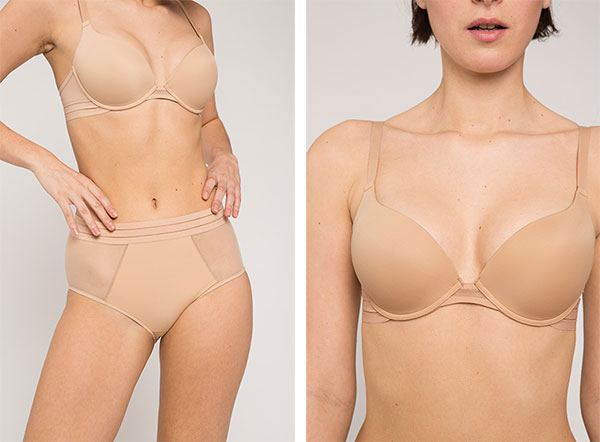 Now for Holiday 2018, Lejaby will debut the NuFit Galaxy collection, their glamorous interpretation of this beloved basic with a glittery black finish. With sheer expectations, Lejaby continues its foray into the essence of the feminine mystique with bold, empowering and contemporary design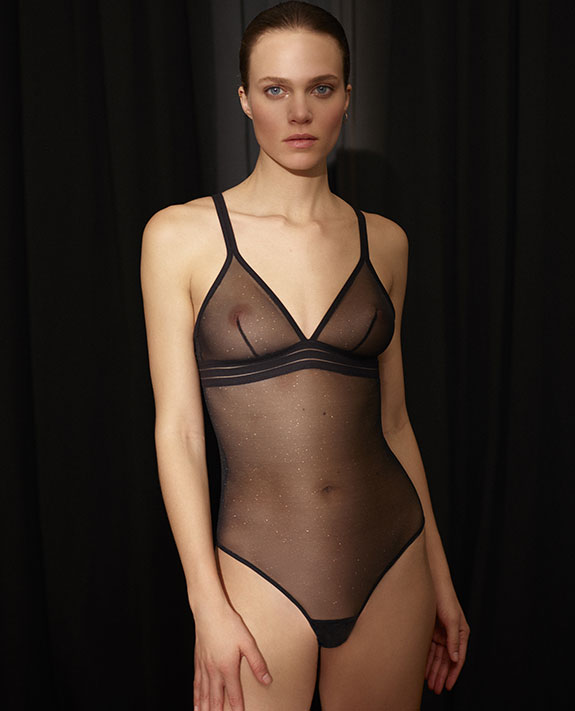 Galaxie bodysuit
Galaxie plunge bra & triangle bra with brief