Viva La France! ~ French Lingerie Loft
By TINA WILSON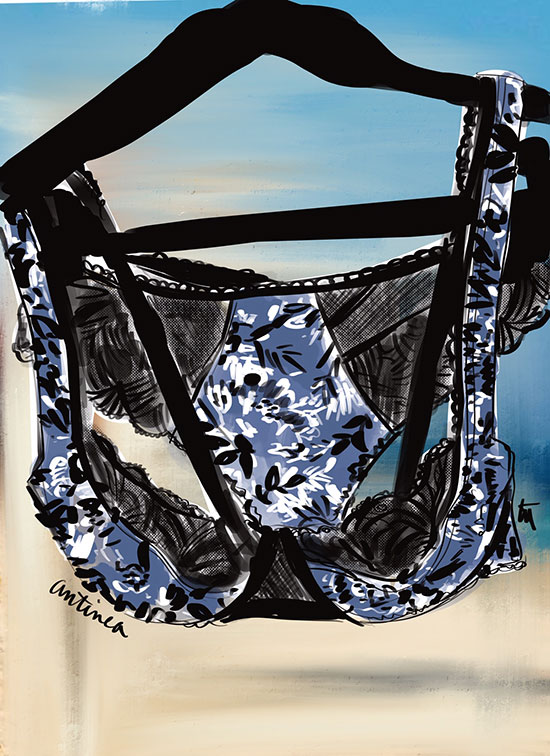 THE FRENCH LINGERIE LOFT show, presented by Lingerie Francaise, was cozy, even quaint and it was a pleasant contrast to all the trade shows and fairs normally held in big cold spaces. I walked up the stairs after entering on Bleecker street and was greeted to a demonstration by Caudalie, the French skin care brand. Women were sitting around a big white wooden table sampling and applying assorted creams as demonstrated by a brand representative. It felt like someone's home and I felt like I walked in on a dinner party just before the main course. I looked over at the kitchen and there was a group of people huddled and laughing in front of the lovely spread of crudité, pate, wine and pastries.
While everyone was focused on magic serums to heal and repair the skin, I had the strategically placed racks to myself. All the beautiful bras, panties and bodysuits were sorted not by brand but rather by color or theme. Black textures, black banded elastics, black laces and embroideries were the star but there were smatterings of color and print.  There was red and there was animal and camouflage. The row of white bras was fresh and made me feel like it was spring, as did the in-climate weather outside. I pretty much flipped a coin as to what to illustrate, there was so much to choose from. Lou, Antinea, Chantelle, Louisa Bracq, Empreinte, Aubade, Lise Charmel, Simone Perele, Maison Lejaby, to name a few were shining examples of the craftsmanship and beauty on display. It was a lovely way to end the afternoon and as I left, wandered over to Greenwich street to Urban Zen to listen to an evening panel discussion on sustainability, part of a weekend long event on Changingfashion, where I ran into Donna Karan.  It had been at least 10 years and she greeted me with the biggest smile and hug and we lamented how time slips away…it was good day.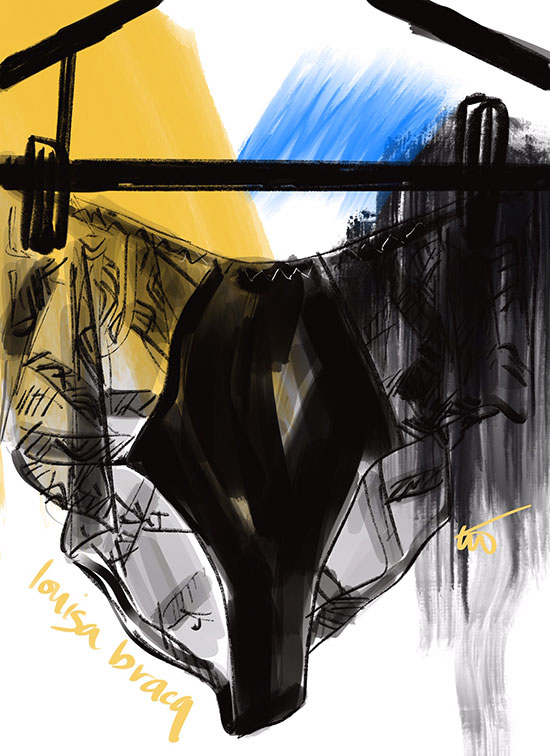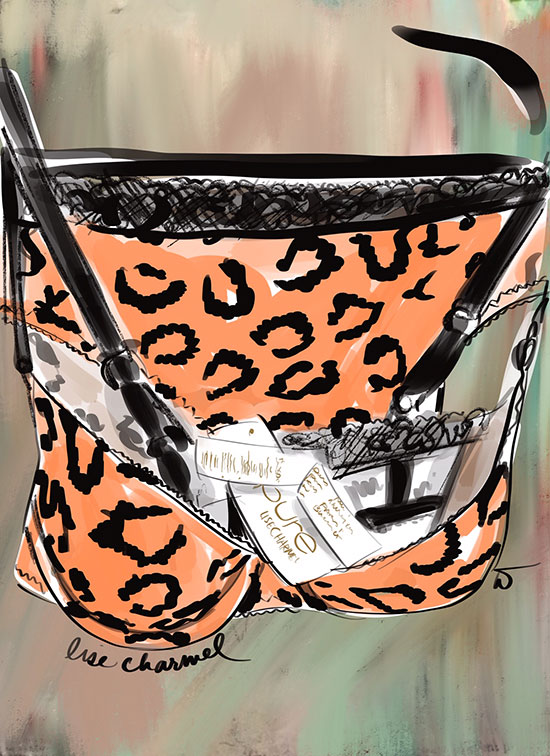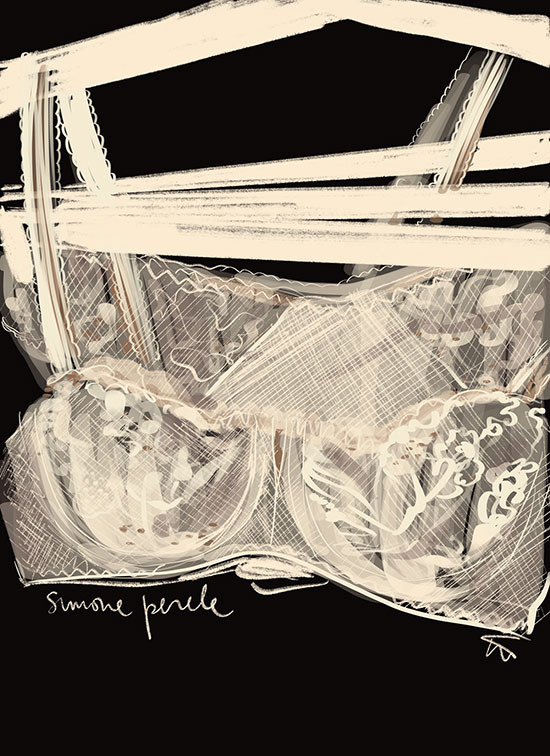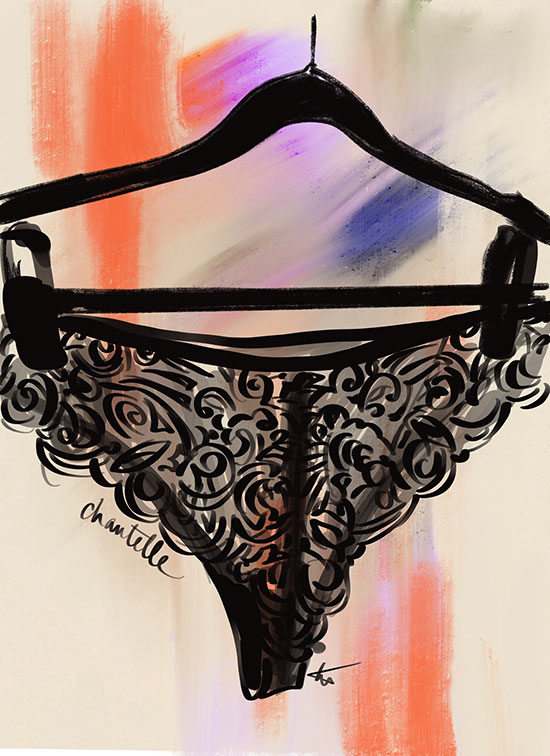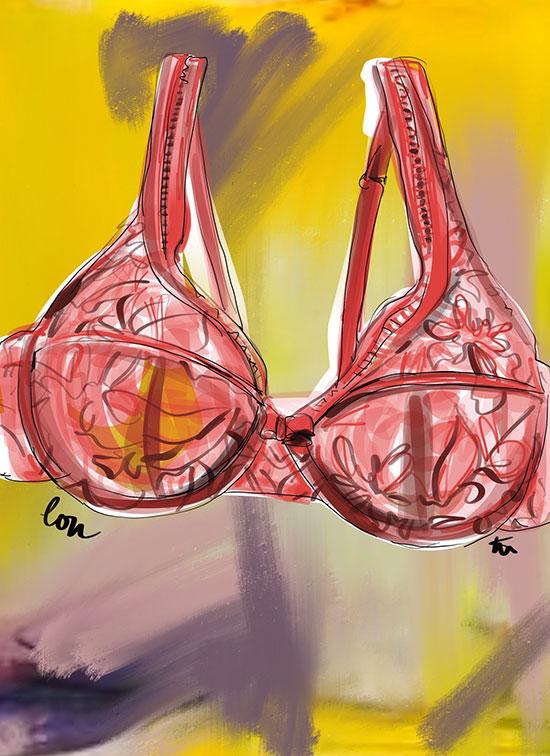 I would like to dedicate this blog to my friend Berna Goldstein.  When I met Berna, she was my boss at Donna Karan Intimates. We shared a lot of good times and when I was a bitch, she ignored me. She taught me how to travel the world in style. She taught me how to navigate corporately. She taught me how to have fun even while working til 2am. She was smart, her advice was always the best advice. She gave of herself, always connecting people and always there when you needed guidance.  When I started writing this blog she was without fail the first person to let me know how much she enjoyed it. I don't make a habit out of remaining friends with my bosses when we no longer work together, but with Berna it came naturally.  She was a bit of legend in our industry and her knowledge of the bra world was extensive. She made many friends and we are all saddened by her passing, but she leaves behind an industry of models, vendors, retailers, salespeople, designers and merchandisers who will remember her with a lot of respect and even more love.
Love you Berna.