A Welcome Return ~ Myla London
By ALISON CONNOLLY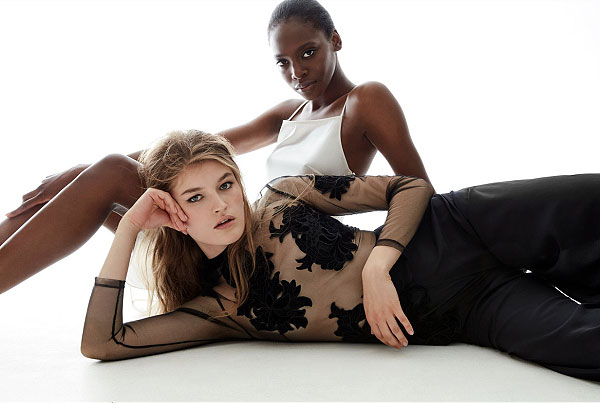 There's a special place in my heart for British luxury lingerie brands, dating back to when we (my mom & I) first developed the concept for our lingerie boutique nearly 15 years ago.  They were amongst the first brands we discovered when researching the luxury lingerie industry, and the British labels were those that stood out as being a delightful balance of luxurious, unique and playful. One of the brands that I recall being part of our initial discovery was Myla.
Myla is a luxury lingerie brand from the U.K. that was re-launched this year under new ownership (after previous years of ups and downs and outright disappearance), and appears to be on the path to reemerge to prominence under the guidance of CEO Garry Hogarth (formerly of Agent Provocateur) and Creative Director Gregor Pirouzi (formerly of Helmut Lang, Vivienne Westwood & Versace).
The AW2018 collection featured here is part of the brand's reintroduction to the retail scene, with retailers such as Selfridges, Bergdorf Goodman and Net-A-Porter.com carrying the goods.
The current season includes lingerie, loungewear, hosiery and ready-to-wear, with a nod to 60s London, according to CEO Hogarth.  Materials for the loungewear and lingerie collection include Leavers lace, silk chiffon, and satin silk, and the stand-out shapes for the ready-to-wear collection include palazzo trousers, a stretch lace catsuit, and velvet applique camisoles.
Granted, none of these styles are as cheeky as I recall the brand once being, so it should be interesting to see if that aspect evolves in 2019. Nevertheless, if you're looking for elegant lingerie in beautiful fabrics, you will be pleased.  Take a look at the current season, which is currently available for purchase at www.myla.com.