Retail Therapy ~ Fleur du Mal
By ALISON CONNOLLY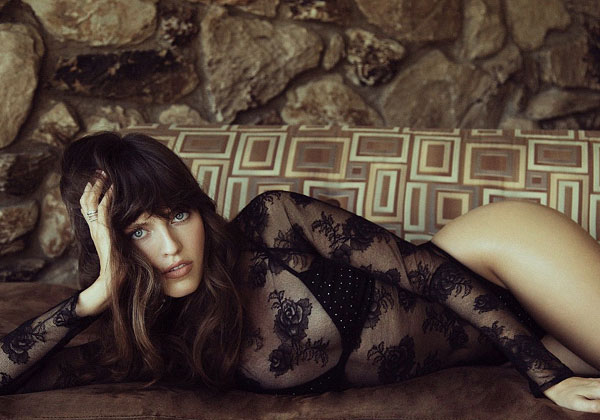 Sometimes I will discover a lingerie collection that is so beautiful it makes me wish I was young(er), thin(er), and rich…basically I want to insert myself into the world that brand has created.  This type of inspiration doesn't come along every day, but it always seems to occur when I see what's new from luxury label Fleur du Mal.  I want the story they're selling, and thanks to the purchasing power of the internet, I can at least feel all of those things I was wishing for.  There's a reason it's called retail therapy!
Fleur du Mal is a NYC-based fashion label founded by Jennifer Zuccarini, who also happened to launch the brand Kiki de Montparnasse (no surprise, since I loved that boutique too). In between she spent 3 years as a Design Director at Victoria Secret.
Ellen met Jennifer while she was worked at VS. "I visited her first showroom in Chinatown when she launched the Fleur du Mal label. It was very clear that her vision would be a game changer. The concept of seduction reinterpreted as a free spirit and integrated into a woman's total wardrobe was front and center"
Jennifer started Fleur du Mal with the intention of changing the way women approach lingerie, and has since expanded into ready-to-wear and swim. Combining lingerie and ready-to-wear designs makes perfect sense, as so many of the pieces layer together perfectly, creating a super stylish ensemble.  It's not just about showing off a pretty bra strap, or pajamas worn as outerwear…it's a well-rounded collection of designs that just seem to work for inside and outside the bedroom.
The following images are from the current Fall/Winter 2018 season. Essentially everything you will need for your holiday wardrobe, from lace bras to sequin slip dresses, are here!
(And in case you were wondering, or if Santa is reading this, the Bib Top and V-Yoke Trouser below are what stirred up my fervor at the beginning of this post).