Art Yields to Lingerie ~ Lise Charmel
By ELLEN LEWIS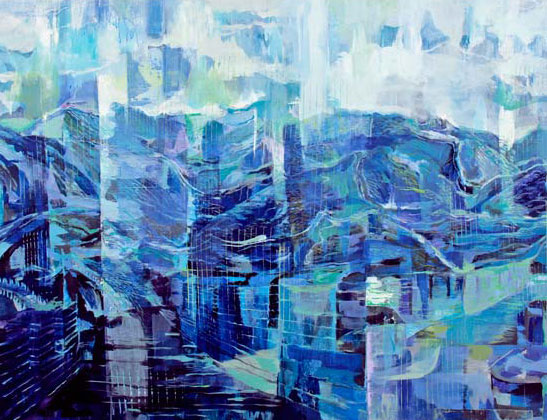 Last week, while breakfasting in the courtyard of The Patricia Mendoza Gallery in San Jose del Cabo, I had another of my Lise Charmel Lingerie revelations. It's hard to lock down exactly what inspired me. I think it was the lack of commercialism and the aspirational element of serious works by established talent. Perhaps it was the unexpected method of display or the preponderance of blues that seemed to infuse the environment. But of this I am certain, the art displayed here is unique, investment worthy and certainly best suited for a connoisseur of the industry.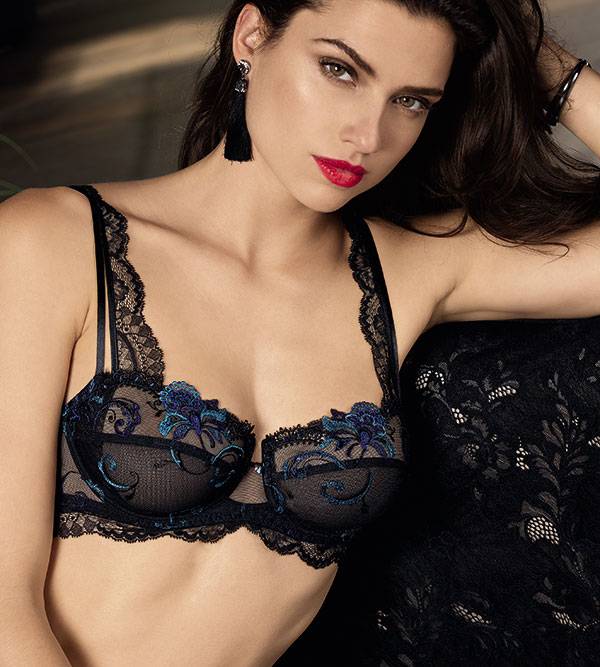 Purposeful, or simply coincidental: at that moment, I drew a correlation to the beauty and balance of this Lise Charmel's Nuit Elegance collection. The paintings and sculptures in the studio are as artfully positioned as the elements of design in these exquisite intimates. Shades of sapphire are threaded into magnificent guipure embroidery on multi thread black tulle that is framed by a luxurious Calais lace. Embracing the female torso so artfully, each style tells its own sensual story. Four bras 32-40, A-E cups, 6 panties, S-XXL, 2 slip S-L and a few sexy extras insure plenty of gift giving choice.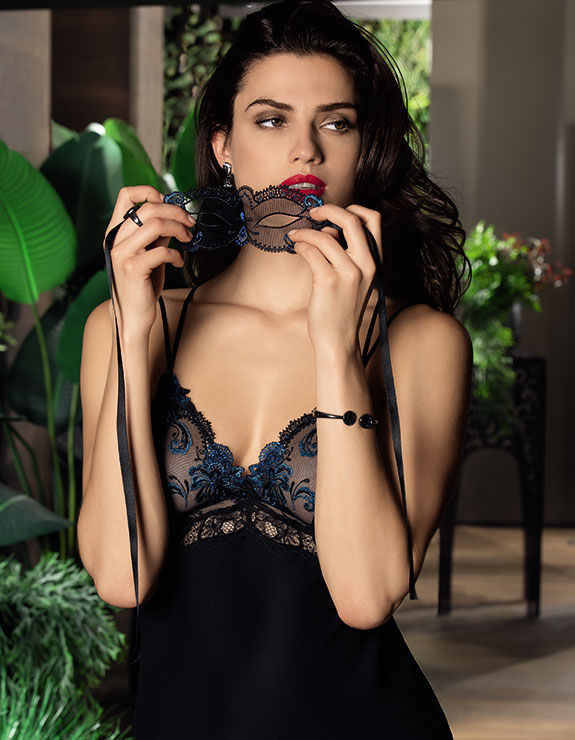 The reason I love the Lise Charmel brand is the same reason I enjoy the discovery of a fine art gallery whose purpose is not solely monetary. Art, like lingerie, should be visceral, an emotional discovery. It's not about affording it. It's really about the experience.
"The Principles of True Art Is Not To Portray, But To Evoke" ~Jerzy Kosinski