Holiday Lingerie Love
By TINA WILSON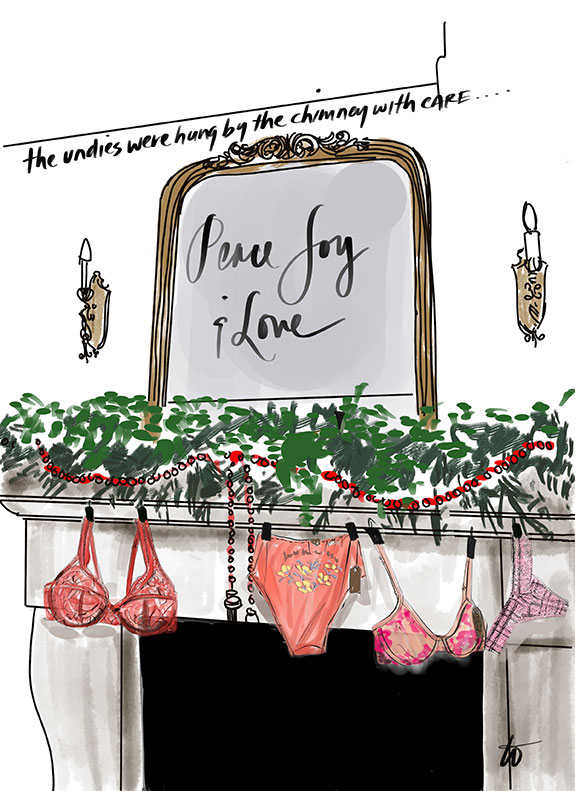 Hanukkah, Christmas, Kwanzaa,'tis the season.  It is the season for us to remember that tolerance is a virtue, no matter who or what you worship, if you worship at all.  I will not attempt to make a logical connection between lingerie and religion. What I will do instead is showcase some beautiful holiday self purchases, gifts and stocking stuffers. There is a lot of beautiful merchandise out there waiting for you and while it is typical to focus on robes and pj sets as they are perfect gifts, I wanted to "dream" a little sexier.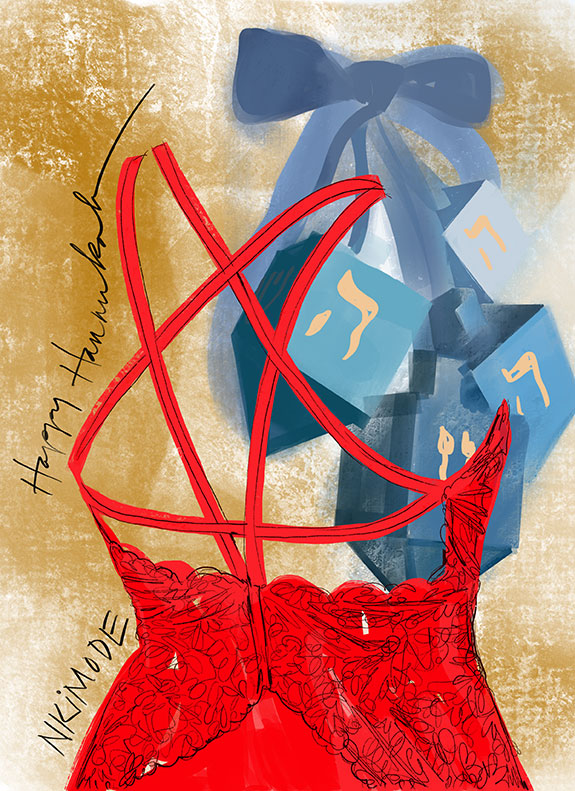 NK iMODE has a lovely enticer with winding back straps in red, be inspired to purchase the Estrella Superstar red silk gown, if no one buys it for you, then buy it for yourself.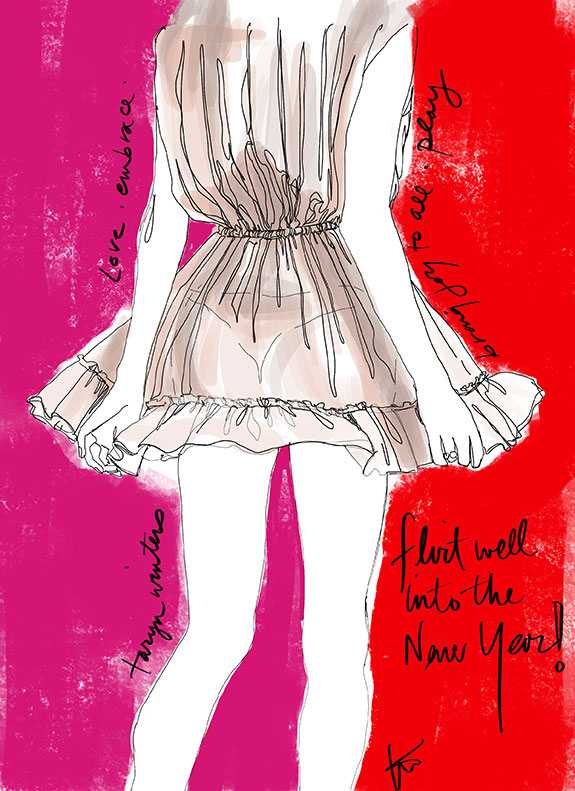 I am a big Taryn Winters fan, her flirty georgette number while sheer could be fantastic worn out with a pair of faux leather leggings and a meant-to-be seen bra.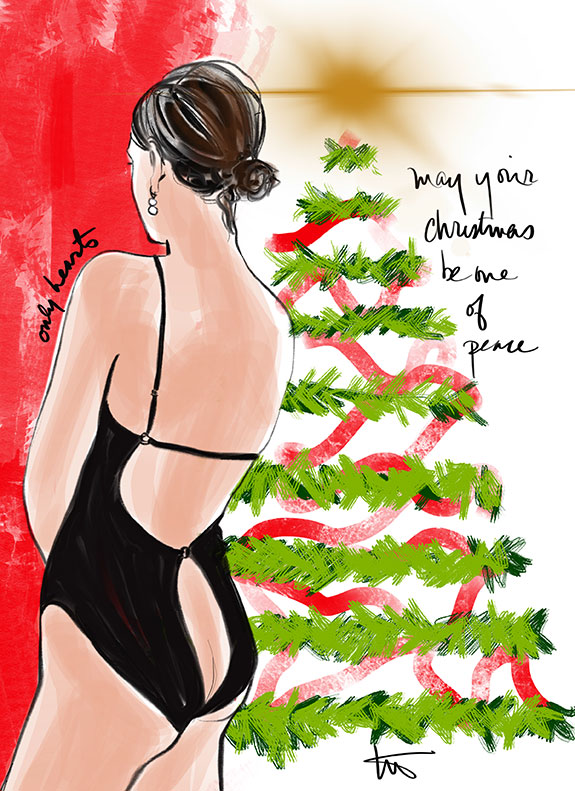 There is very little I can say about the Only Hearts bodysuit, it speaks for itself, loud and clear. Someone is gonna have a very merry Xmas.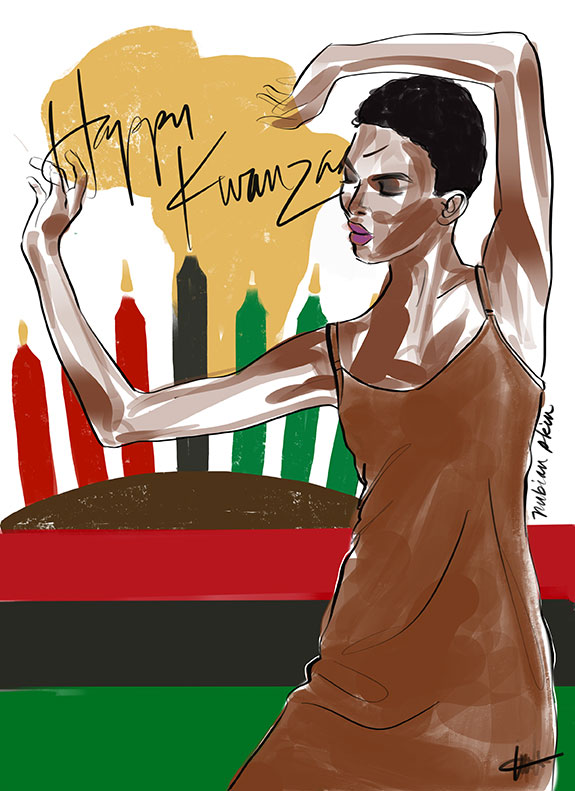 I had a give a shout out to Nubian skin, their slip dress is the perfect layer beneath all the sheer, sequins and lace no matter what shade you are..Happy Kwanzaa.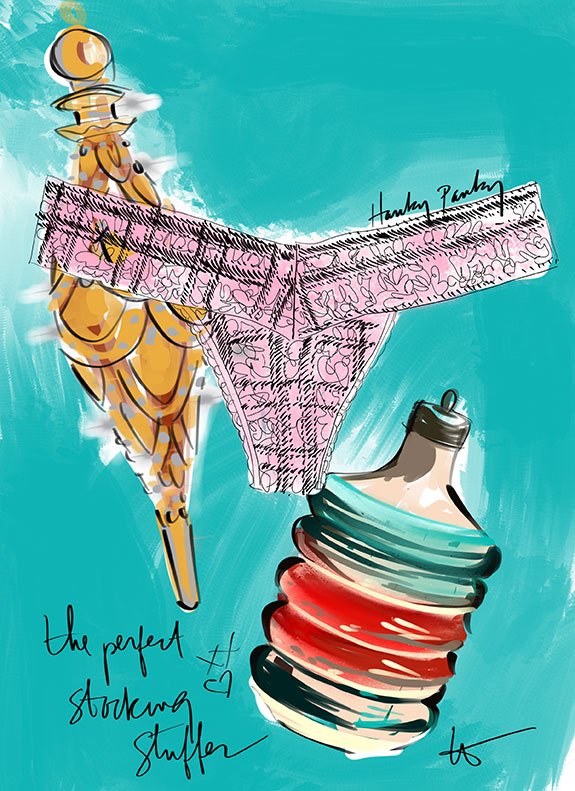 If you're all about the stocking stuffer, we all know Hanky Panky is the way to go, the iconic one size thong will forever be the go to gift when you're not sure what size she is, and you don't want to get in trouble by guessing the wrong size.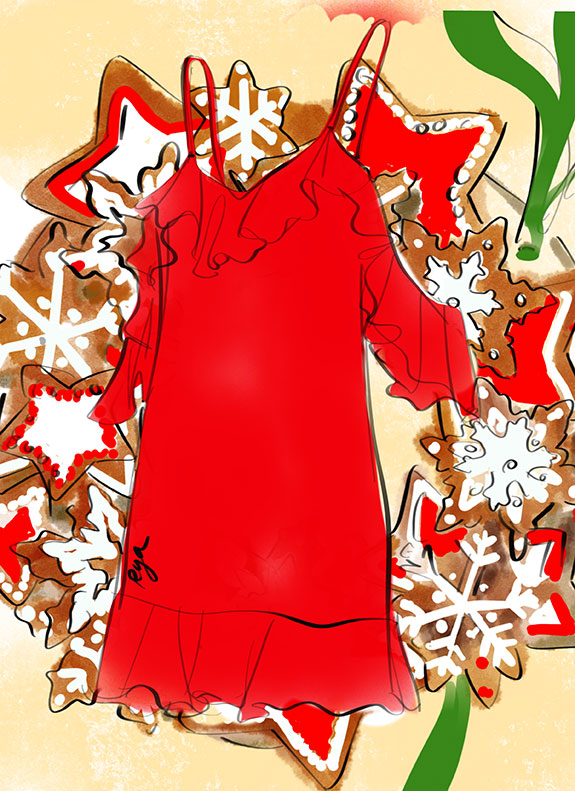 I fell in love with Rya's "cold shoulder" ruffled chemise, pure genius and its just plain and simply beautiful.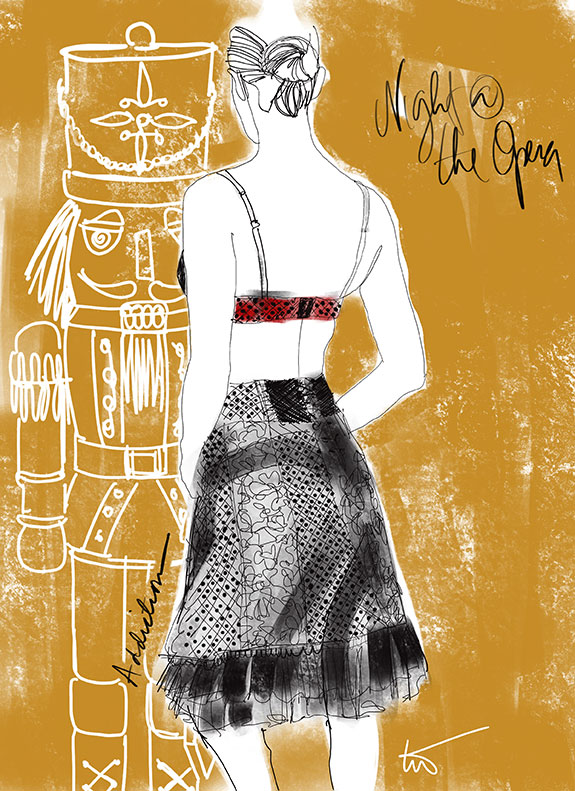 Last but not least is Addiction's "Night at the Opera" tulle skirt and bra, throw on a little silk tank or t and wear the hell out of that skirt with a pair of opaque hose, it really is opera worthy!
No matter what you believe in, I think we can all agree we want the same things…Peace on this earth, to be treated with dignity and to get as many gifts as possible!
Happy Hanukkah
Happy Christmas
Happy Kwanzaa
Las Posadas
Happy St Stevens Day…I could go on and on, the days of celebration are as diverse as we are..PEACE