'Tis the Season to Treat Yourself ~ Kiki de Montparnasse
By ALISON CONNOLLY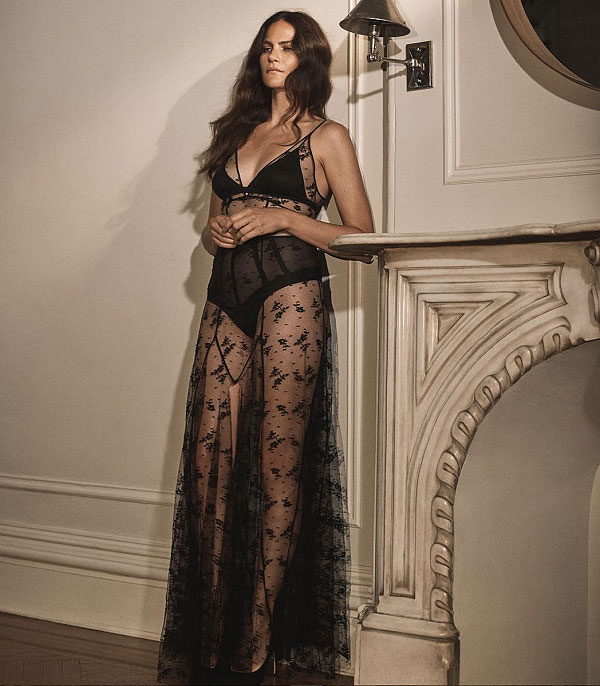 I recently decided to visit www.barneys.com to do a little Christmas shopping (who are we kidding, I was looking for myself), and discovered the lingerie brand Kiki de Montparnasse in their ultra-glamorous gift guide.  Being somewhat of a luxury intimates aficionado, I was admittedly surprised that the brand was still around.  For some reason I assumed that when the brick-and-mortar boutiques closed, the entire business did too.  Turns out that their NYC boutique had transitioned into a private atelier (shop by appointment only at this to-be-disclosed location), and that the brand continues to have a solid presence in stores like Barney's, Shopbop and Net-a-Porter, in addition to their own online boutique.
Whether you know the brand has been in business all along, or whether you've never heard of Kiki de Montparnasse, it's still worth taking a look at what the brand has been up to!  It's also worth noting that in my last Gallery blog post, I featured the brand Fleur du Mal , which was founded by Jennifer Zuccarini who launched Kiki.  Clearly I'm attracted to the aesthetic of Ms. Zuccarini's labels!
The following items are from the current season, and currently available for purchase.  Whether you're shopping for yourself, like I have been, or someone special, all of these items would make a wonderful gift!