Nylon Swish ~ Vintage Appeal Reinvented for the Curvy Woman
By HOLLY JACKSON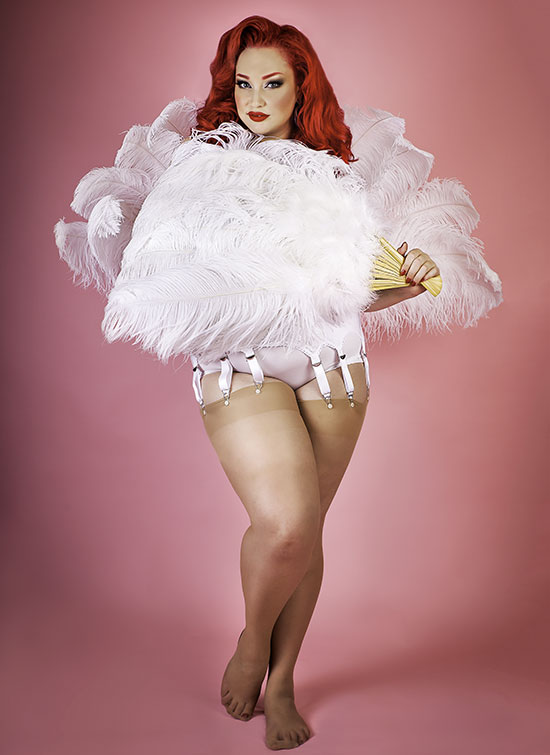 The lingerie world hasn't always traditionally been friendly towards larger sizes or curvier customers, but if any part of it seemed even more determined to stick with the status quo it was the shapewear market. Shapewear in the past has been a traditional product: it comes in three colors (white, black and beige) and performs one basic purpose (smoothing and slimming). Predictably, it took a gang of younger women to shake things up.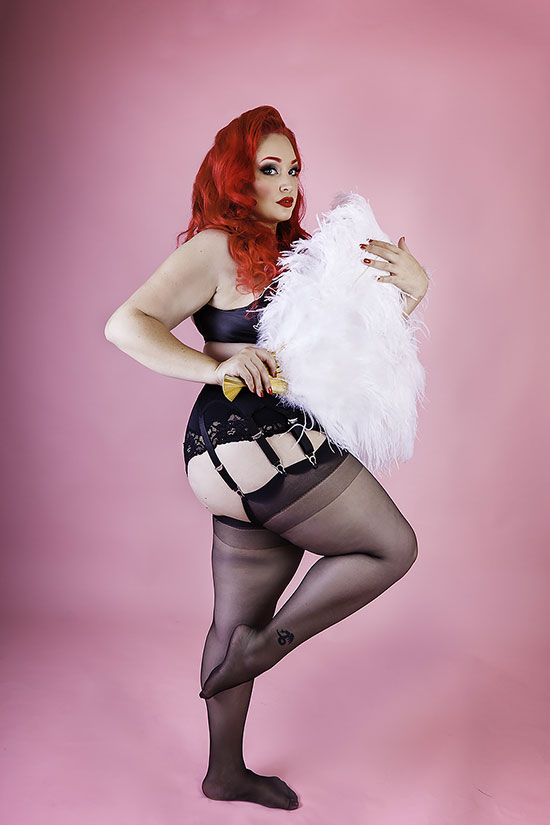 The Nylon Swish isn't the first business to present a new vision of what vintage inspired shapewear designed by women for women could look like, but it is the first to do that with a focus on curvier customers. What Katie Did and Kiss Me Deadly have been making shapewear for the female gaze for years, but those brands didn't work if you had curvier thighs or a larger cup size. Elinor, the owner of The Nylon Swish, found herself in that category early on despite only wearing a US size 12.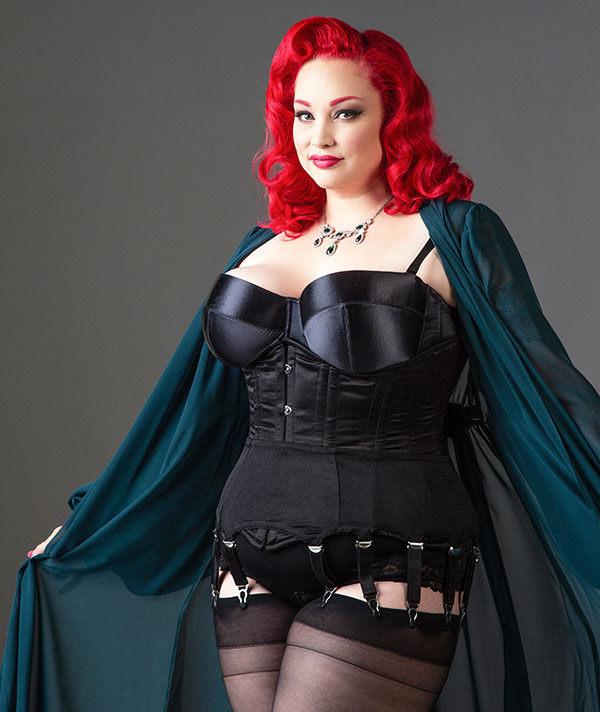 "I used to suffer from serious body confidence issues. I would hide my body under ill-fitting clothes and stayed well away from cameras at all times," Elinor explained to me. "That all changed when I was introduced to vintage clothing, especially undergarments and stockings. I immediately loved how I could shape my body using corsets, girdles and bullet bras." As many new lingerie lovers discover, however, her size was an issue. Her personal search for shapewear spawned a wildly popular blog and then a small boutique selling vintage lingerie in larger sizes. Now it's evolved into her own line.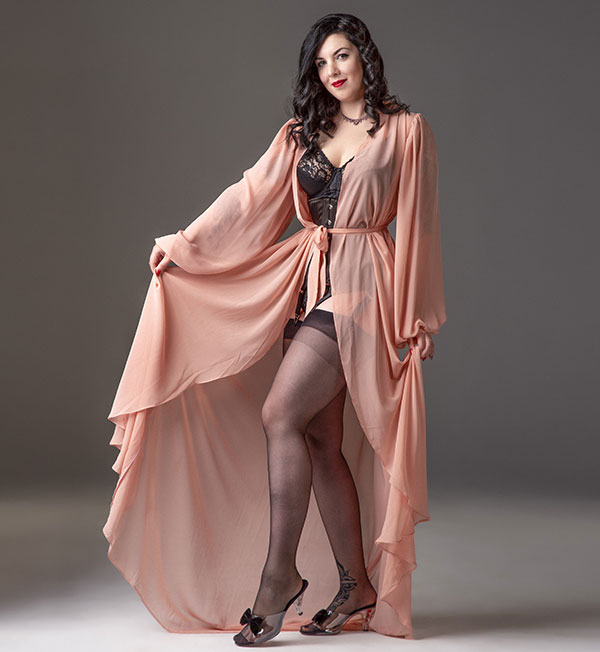 The current line consists of a beautifully authentic line of stockings that that run from size medium to 4XL as well as 12 and 14 strap suspender belts for serious shapewear fans. The Nylon Swish has recently branched out into a series of beautiful georgette robes based on classic 1930's silhouettes, available in sizes small to 4X. The gowns feature design elements that are frequently only seen in higher priced pieces, like bishop sleeves and a dramatic sweeping skirt.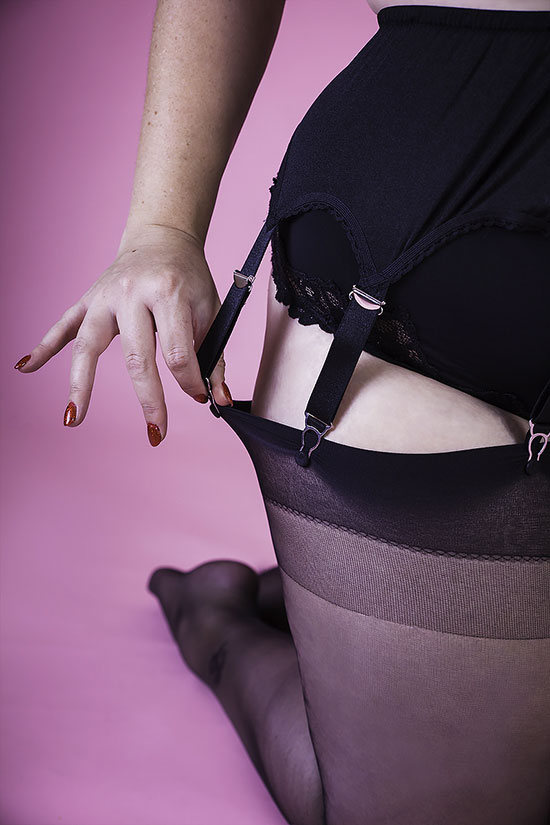 "I want to be the brand that makes glamorous but practical garments for queen sized women everywhere," says Elinor. Her plans for the future include full retro bra and panty sets redesigned for curvy figures. "I'm really excited about them because they aren't just garments that we designed for small busted women and just sized up fit bigger busts. I have taken the time to ensure that the straps are suitable and the cut is flattering."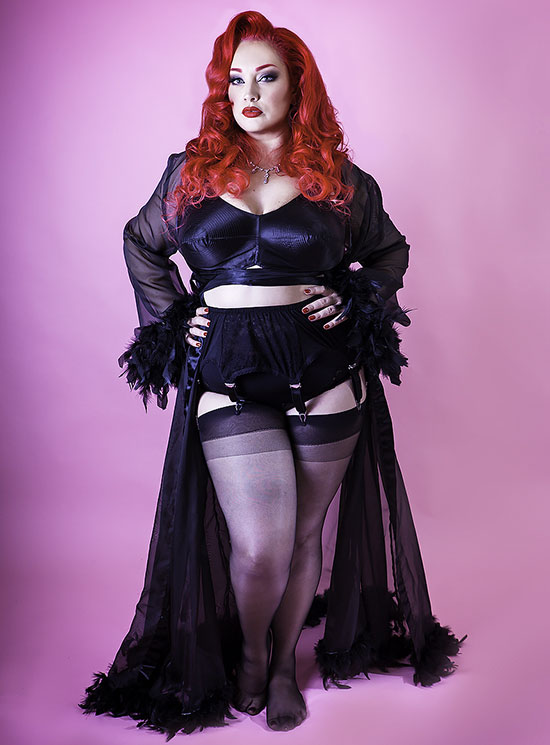 Curvy lingerie customers and boutiques will now have the opportunity to experience what the new female lead shapewear movement looks and feels like, thanks to Elinor's vision for herself and others.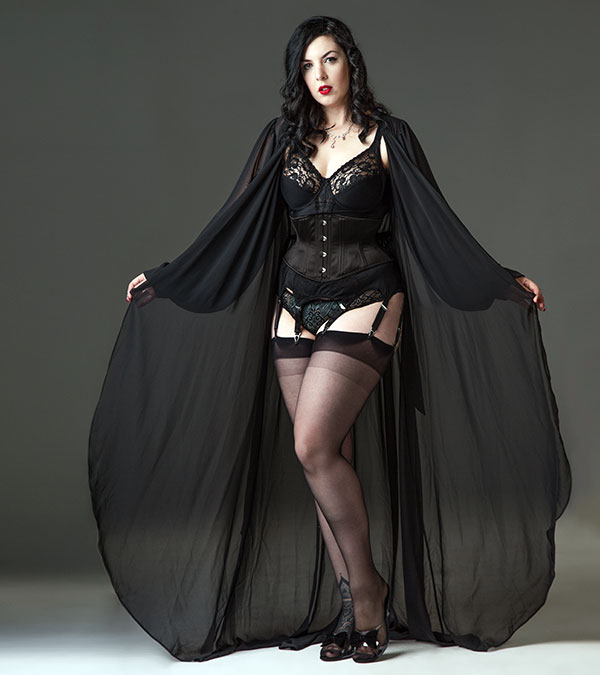 All Photography by Russell Thomas & Suz Forrester