By HOLLY JACKSON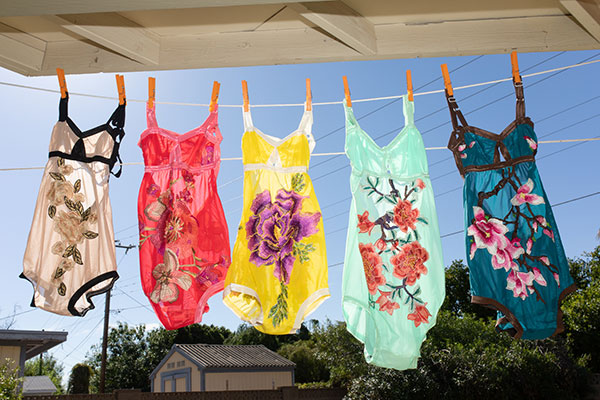 One of my favorite things about social media is the way it has allowed completely new designers to open up the conversation about what both lingerie and lingerie marketing can look like. While the larger North American market frequently stays focused on things like continuity colors and t-shirt bras, young designers are creating away on Instagram and posting it all so customers can find them. These brands understand both the power of images and the power of representing a diverse set of customers, as they have to appeal directly to consumers to make sales.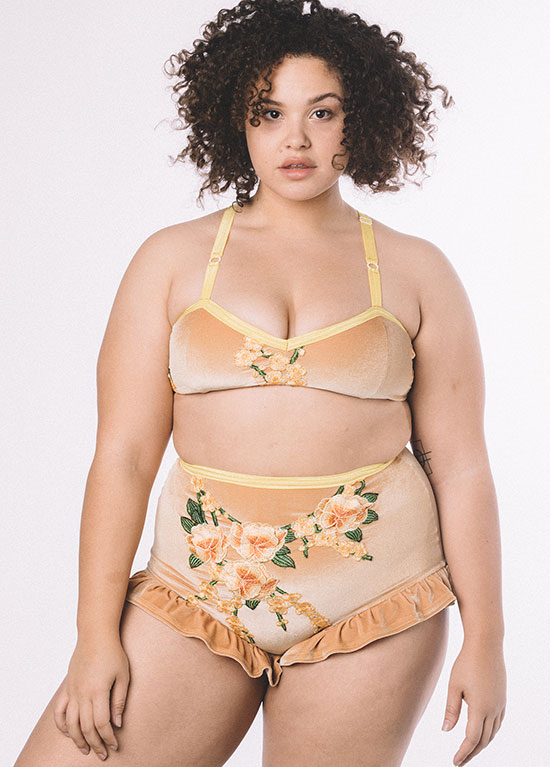 All of this is to say that I found Solstice Intimates through Instagram and was immediately entranced by their offerings. Their pieces always feel like someone found a really great trunk full of vintage fabrics and went to town on them, in the best possible way. Solstice Intimates likes unexpected things like combing crazy circus colors of velvets with ruffles and embroidery or or creating sweet floral pieces and then decking them out with fringe that would make Dolly Parton proud.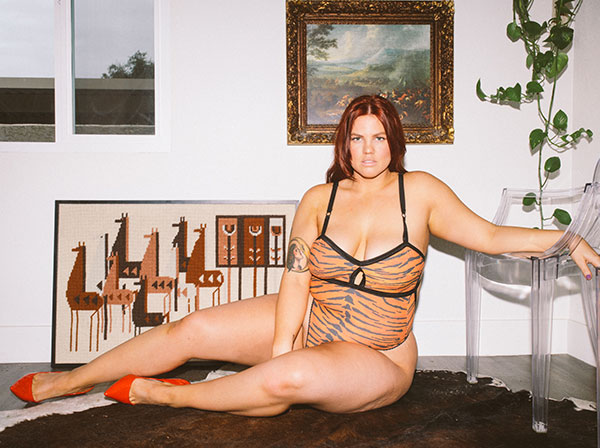 What strikes me as equally important as the designs is the way they are displayed — most importantly, who they are displayed on. Solstice Intimates has gone out of their way to embrace a diverse customer base in almost every area they can. While I'm obviously partial to their curvy model shots and pieces, they also feature models of all sizes and racial backgrounds. Many of their pieces are modeled by men, which encourages customers to see lingerie as something that is truly accessible to all. Every piece is available in a wide range of pre-selected sizes and custom sizing, ensuring that no one is left out by the brand.
Impressively, Solstice Intimates seems to be stuck in an envious state of constant creativity. Recent Instagram previews for Spring/Summer 2019 showcased a velvet bodysuit with embroidered flowers and mushrooms on it in 70's throwback shades along with a set in a floral print that seems like something Van Gogh would have appreciated. It's hard to constantly build on what a brand is doing and stay fresh and fun, but Solstice Intimates seems to have worked it all out.