The Art of Couture ~ Emiah Lingerie
By ALISON CONNOLLY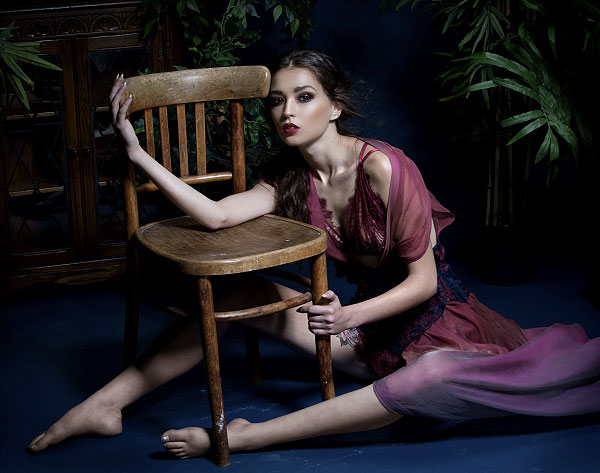 If you need just one reason to be excited about 2019, we have it.  It's the emergence of the bespoke lingerie brand Emiah (pronounced Eh-mi-yah).  Based in South Wales, UK this luxury label creates artfully draped corsetry and hand dyed lingerie that is breathtakingly beautiful.
All of the designs have an ethereal style heavily influenced by nature, whether it's the dark evening sky (Aoye collection), reflections of light on water (The Shape of Water), or garden vines adorned with mythical flowers (Amaranth).   After all, the name Emiah is a nod to nature with its name being derived from the initials of 'Eudyptula Minor (scientific term for the smallest breed of penguin) and 'Alycia Hirani' (the designer's name).   Hirani's love of the greenery and mystical waterfalls is evident in the colors and shapes of her works.  It's particularly clear in the artfully staged images of her collections, which we are thrilled to share.
The Amaranth collection, featured here, is crafted from ombre chiffons, jewel tone tulles and hand-painted Chantilly laces…and is available in any size you wish, specific to the measurements you provide (expect a 10-12 week lead time).  The rich colors perfectly capture the opulence of the Winter season, and the shapes are undoubtedly sultry and luxurious.
We encourage you to visit Emiah's website to see her works in full high-resolution detail or follow her on Instagram (@emiahcouture) to see her additional collections which are equally stellar and inspiring. We provided a sneak peek at The Shape of Water collection at the end of this post just to whet your appetite…the full collection is on the website!  https://www.emiah.co.uk/collections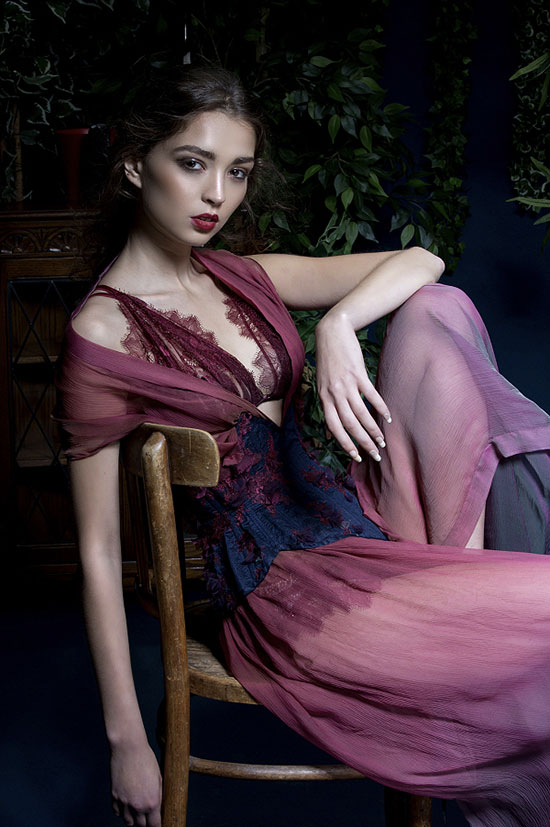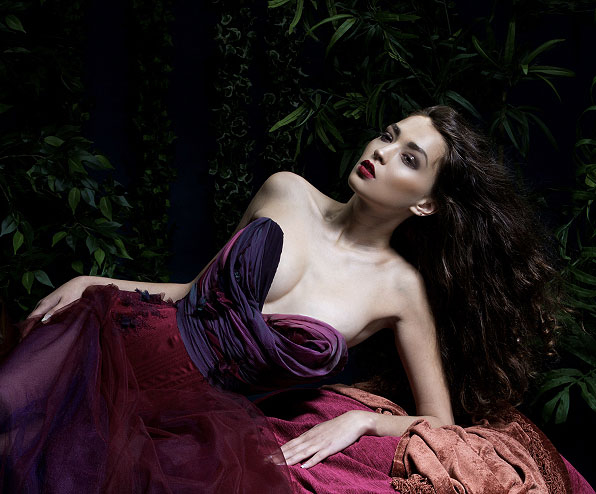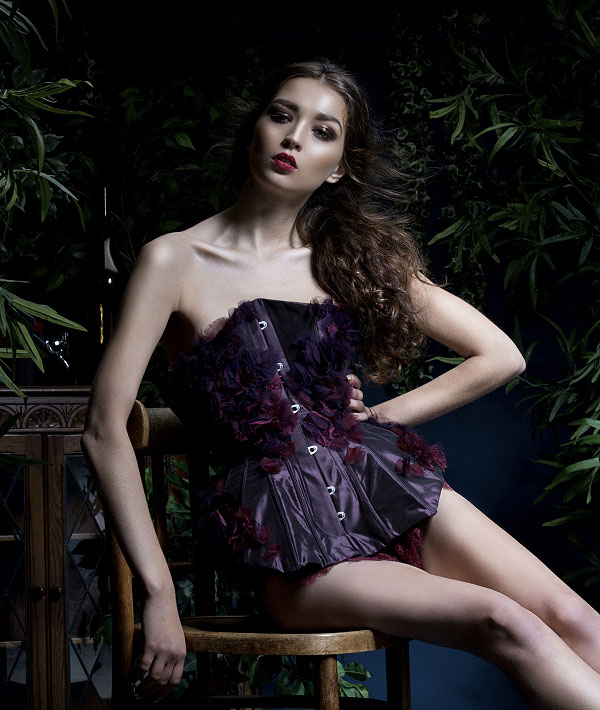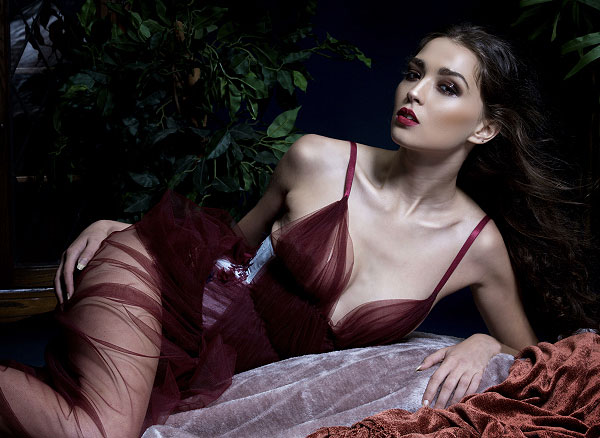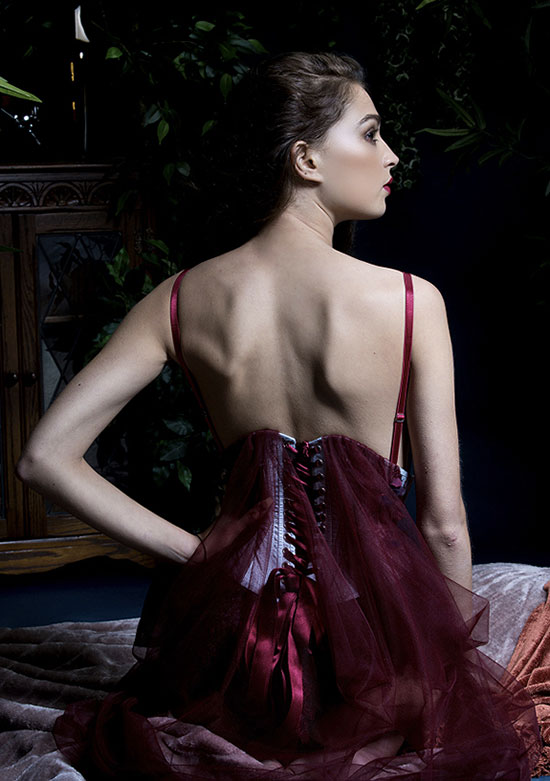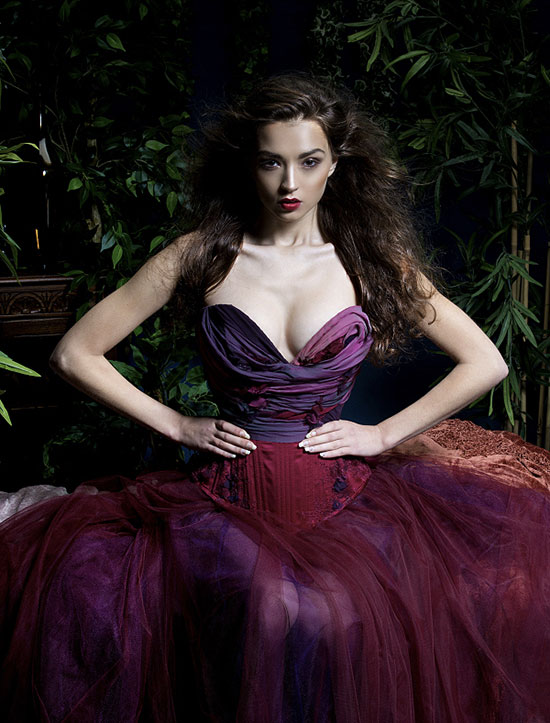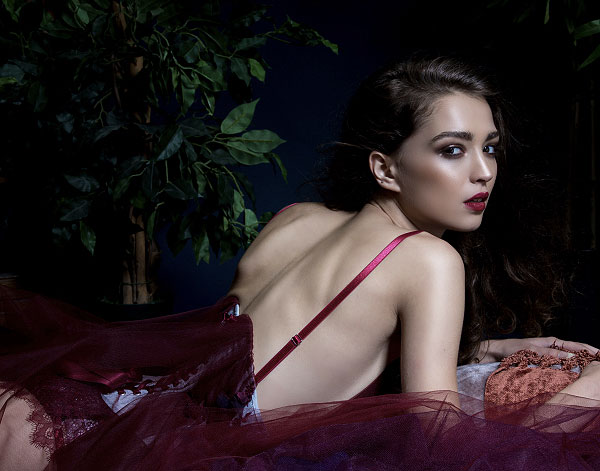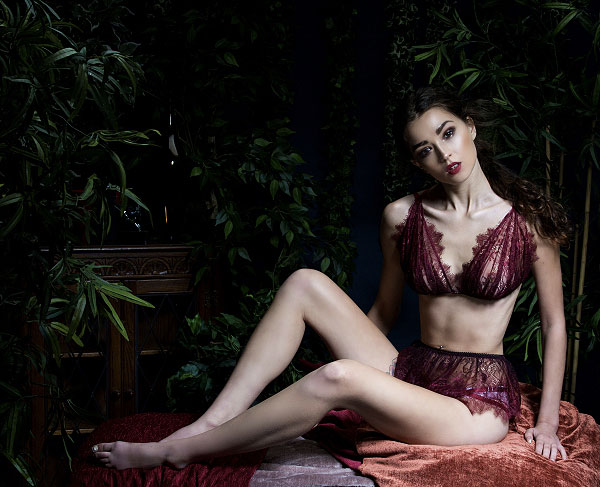 Photography above: Dee Bryan, HMUA: Dee Bryan,
Model above: Kacie Laura,
Designs: Emiah
A glimpse at The Shape of Water collection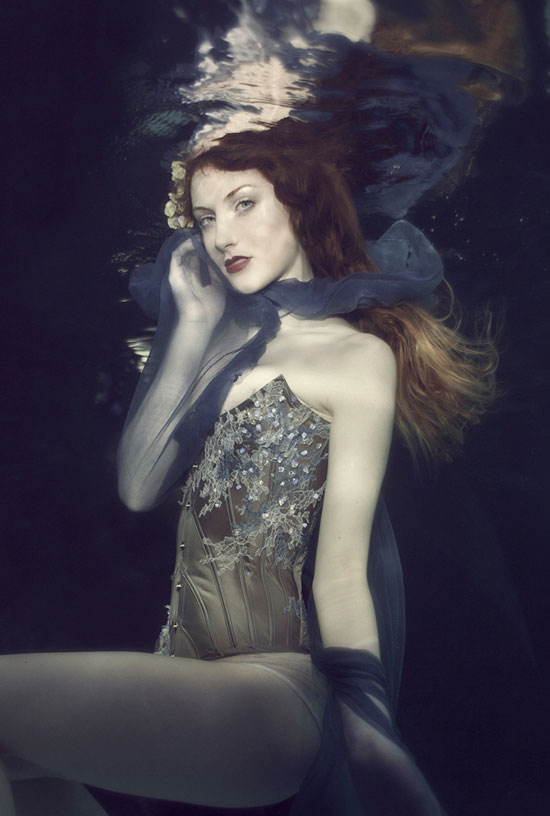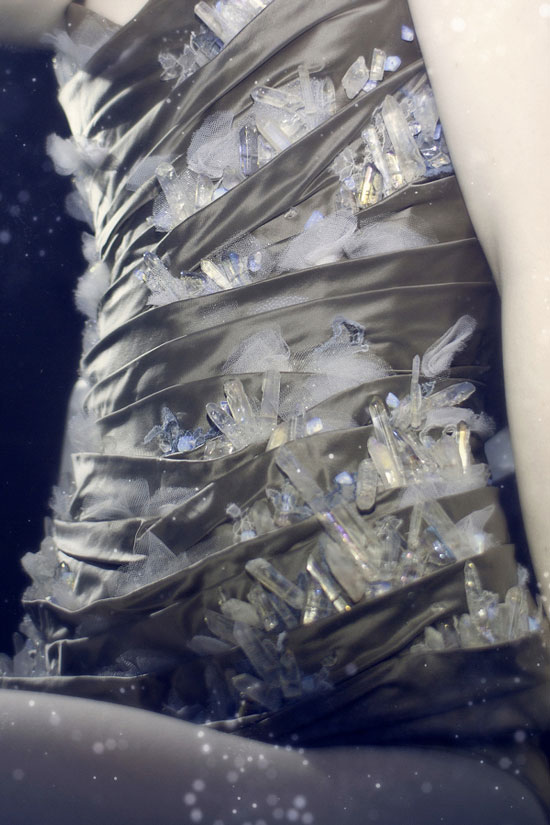 Photography: Catherine Laura, HMUA: Amy Benson,
Model: Zara Syrett,
Design: Emiah