Young Indie Designers Break the Rules
By ELLEN LEWIS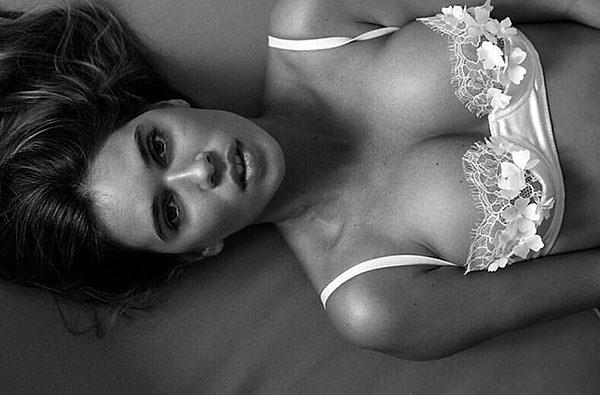 Camille Roucher
There are major transitions happening in the Intimate's industry at the moment. New concepts are changing design and development perspective and how we sell. One of the most important shifts is the growing power of indie brands and the way they choose to do business. Because of social media, young independent designers have found a voice. But can they sustain it financially? This question has provoked a great deal of discussion both within the traditional marketplace as well as outside its borders. From a merchandising context, it is still critical to understand the fine balance between creation and operations. It's still about money and the logistics necessary to sustain a successful infrastructure. But now, at least there is hope as new retail methods: on line access, pop ups, and freelance collaboration without strings grow in importance.
Velvette
This theme was prevalent in Paris at the Interfilière fabric show as well as Salon International de la Lingerie from which I just returned. You will see more than one post on the subject in the next few weeks. But today, I want to focus on two "indie" designers, Velvette Da Silva and Camille Roucher, each of whom I had the pleasure of meeting personally in Paris for some coffee and champagne. Both of these young (very) women have forged forward taking slightly different directions in order to pursue their lingerie design passion. I originally found them on line, which for today's merchant is a prolific marketplace for product discovery.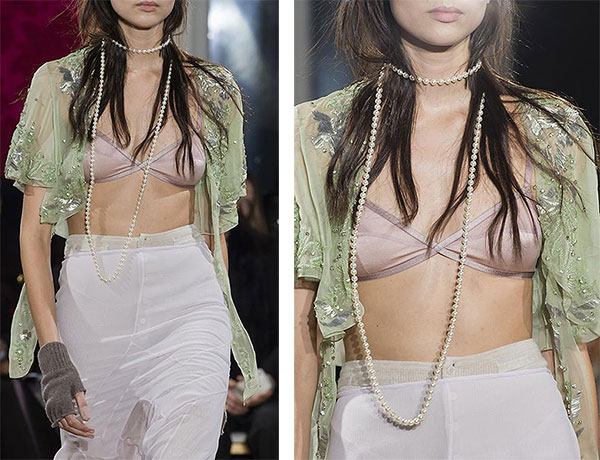 Velvette with John Galliano via Vogue Magazine
Velvette, now a free-lance designer for John Galliano, launched her label in 2012 showing at various trade shows both in Europe and in New York. She loved the energy she felt at the shows, but on a personal level, she wanted to design without the pressures of running a business. Her freelance collaboration with Galliano, now a 3 year old endeavor, provided the perfect union. Her delicate modern style is in sync with Galliano's aesthetic. He leaves the lingerie component in her hands: from creation to fit. Her talent is not held hostage, but rather an intricate part of Galliano's direction.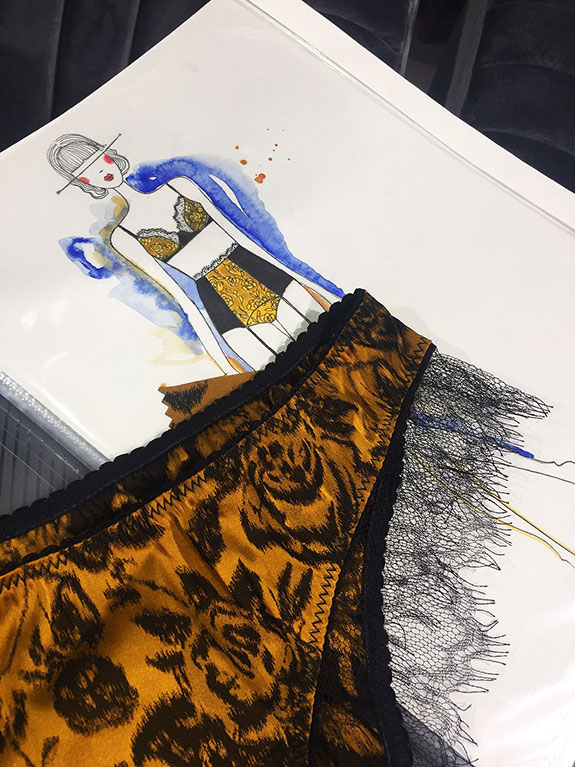 Camille Roucher
Camille, whose amazing workmanship is often celebrated on Instagram, began her brand in 2016, with handmade bespoke pieces that sublimely celebrate the female body. Using beautiful antique and French laces as well as French satins, her luxurious ensembles epitomize the essence of Parisian chic. Trained at L'Ecole Formale Mode, her appreciation of art is clear as one discusses her vision. The new gold collection that she is currently working on is Klimt inspired.
Both of these young women are a reflection of the new wave of lingerie designers, unwilling to compromise their artistry to a world governed by the old rules of advancement. Often sustained by second jobs, they are willing to sacrifice immediate success to remain creatively independent. They are entrepreneurs injecting our industry with much needed energy.