Abstract Intimates ~ Undress Code
By ALISON CONNOLLY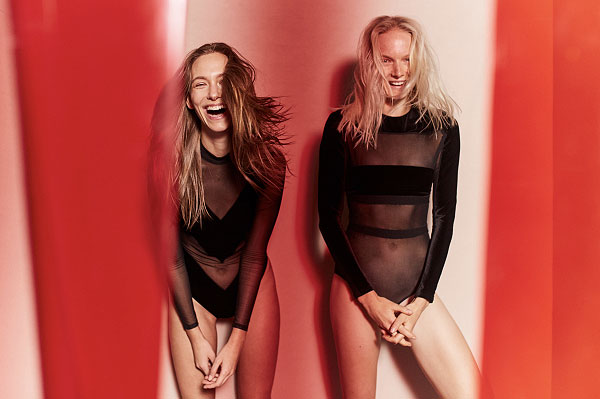 A little over one year ago I had the pleasure of featuring Polish lingerie brand Undress Code here in the Gallery and once more I am fortunate to be able to share their latest work.  In this case, it's a preview of the Autumn/Winter 2019 collection, which is comprised of a Wintry selection of velvet/mesh/tulle bodysuits, wireless bras and panties.
Each season the designers of Undress Code create collections that are anchored by the work of a particular artist, typically one known for their modern, minimalist and/or geometric style.  In this case, it's Russian painter Wassily Kandinsky; the pioneer of abstract art.  You will notice that there is just one patterned print in the A/W19 collection, which is clearly derived from one of Kandisnky's paintings.  The colorful pattern works harmoniously with the other solid-colored pieces, mainly because all of the designs share the same geometric/abstract theme.
All of these pieces were created to style with your outerwear, and as always, comfort is key.  The idea is that you can wear any of these intimates all day, but that they're comfortable to fall asleep in too.  Isn't it wonderful Undress Code offers the best of both worlds?  When this season arrives in stores this July, which piece will you make sure to incorporate in your wardrobe?