Alawa Swimwear ~ Elegance in the Everyday
By ALISON CONNOLLY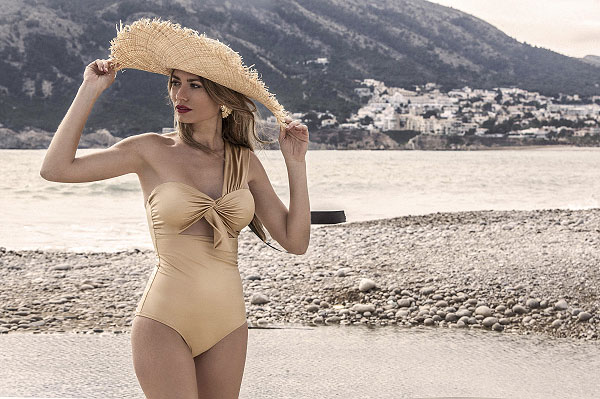 It truly is a pleasure to discover a brand run by a team that is filled with passion for what they create and who they create for.  I immediately felt this way when learning more about Madrid-based swimwear label Alawa.  Creating elegant swimwear is at the heart of this label's essence, following Dostoyevsky's concept of "beauty that will save the world" as their mantra.
There is no shortage of elegant details in Alawa's current Spring/Summer 2019 season.  Haute couture elements are intentionally incorporated into many of the designs with the goal of inserting elegance into the everyday.  Knots, ties, large ruffles and bows appear to be a constant in many of the styles, with a swimwear selection that consists largely of one-piece suits (though the brand does make tankinis, bandeaus, halters, jumpsuits, and cover-ups).  An interesting technical component of Alawa is that its swimwear is chlorine-resistant (will last in harsh sun and pool chlorine) and is made from materials that offer SPF 50+ protection.  Basically, you could say their designs have "beauty and brains"!
Having recently exhibited at Unique by Mode City in Paris for its first time, I would imagine we will see more stateside boutiques carrying Alawa next season.  Or at least I hope so!