Curve NY ~ My Impressions (Part One)
By ELLEN LEWIS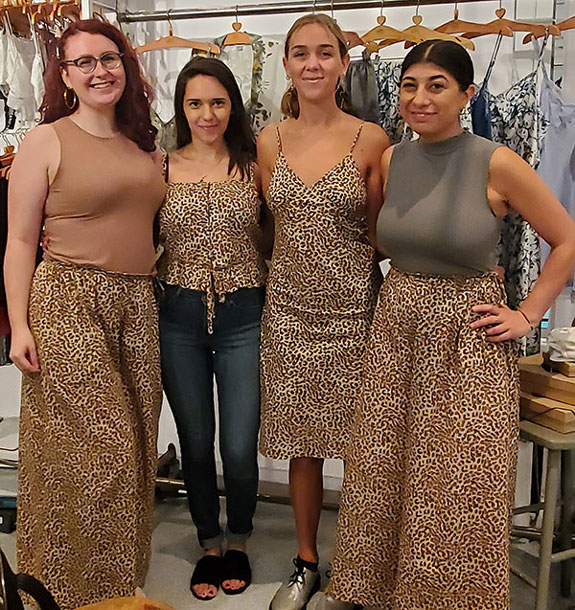 Only Hearts
Curve NY wrapped up last week and as I always do, I spent 3 solid days at the show. It was definitely more robust, with an interesting layout and meaningful seminars. I received healthy feedback. The mainstream brands dominated the venue showcasing their current product perspective. For my part, there was a definitive macro message: Comfort first and foremost: in bras, shapewear, panties, and particularly lounge. Simplicity dominates design.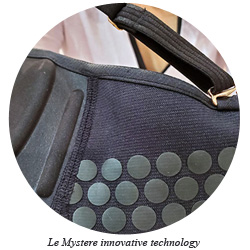 Technology is a game changer affecting every aspect of Intimate Apparel Development: fabrics, trims, cups, wires, and construction like this example of Le Mystere…
Sustainability, Inclusivity, and Transparency are the current call to arms.
I still believe in personal interaction, working with resources to build partnerships, touching the merchandise for authenticity. With all the current conversation about the growing importance of personal participation (just look at the millennial and rising Gen Z mantra) I think being there still trumps all. The show does not attract as many indie brands as it could, but those that do present are reinforcing continuity to established retailers. It depends, as always on the brand's vision. Social media is certainly a welcome respite for new labels and has far reaching relevance. But social media is evolving as the quest for genuine substance grows stronger. There is still nothing like hands-on experience.
Lifestyle accessories including hangers, slippers, hats, socks, hair ties, fragrances, skin care and CBD oil integrate into the Intimate industry.
Teen needs begin to be addressed with brands like Royce & Fillandises Lingerie.  Swim offers expand.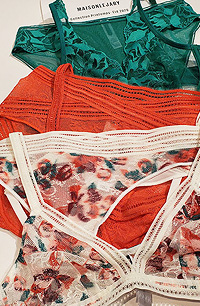 Here are a few of my micro observations beyond the macro trends: yellow and orange dominate the color palette. Think Spicy counterbalanced with cosmetics. Greens follow. Blue and pink stay put (after all it is Lingerie). Brown is on the horizon. Lightweight fabrics, sheer laces, graphic lace patterns, florals, large and small, and animals everywhere, as well as tie dye are key. Men's emerges, Bridal is big (despite what I've heard to the contrary). The Sports and Maternity offers grow in importance as the quest to recognize  woman's sense of well being in all phases of her life gains momentum. Less we forget, beautifully crafted lingerie remains critical to the category, often providing an exquisite element to a ready to wear fashion statement. And speaking of fashion statements, the bralette continues its fusion into women's wardrobes.
I culled the following images from over 600 photographs. As with any candid situation, especially with an amateur, perfect imagery was not always the result. I could not use every shot. Stay tuned for Swim next week.
COLOR & LIGHT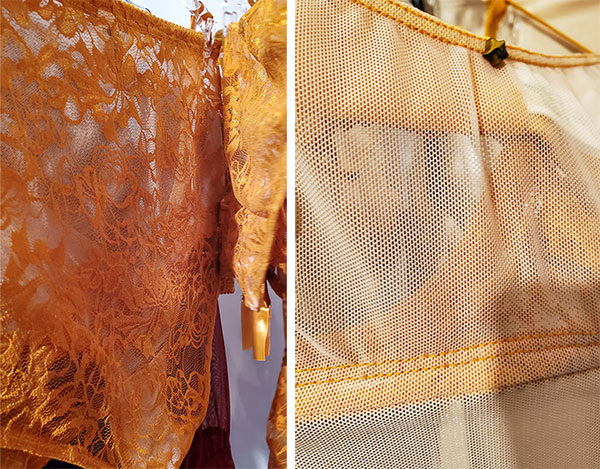 Clo Intimo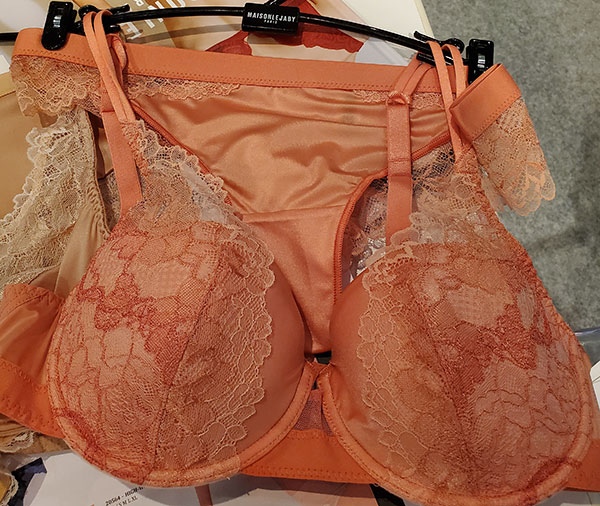 Maison Lejaby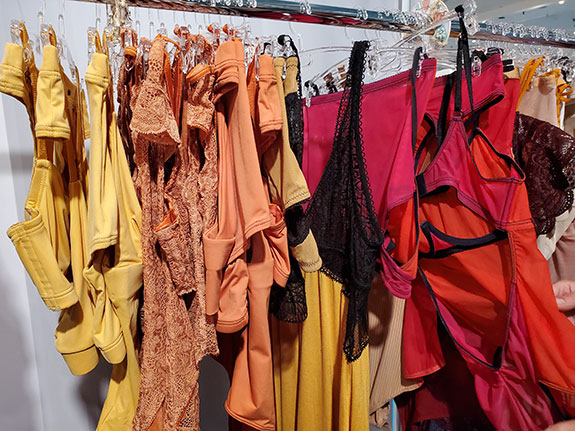 Clo Intimo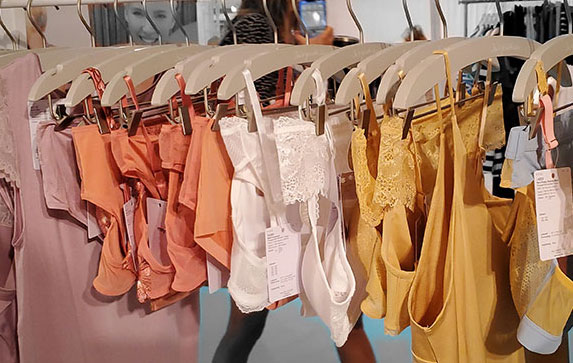 Mey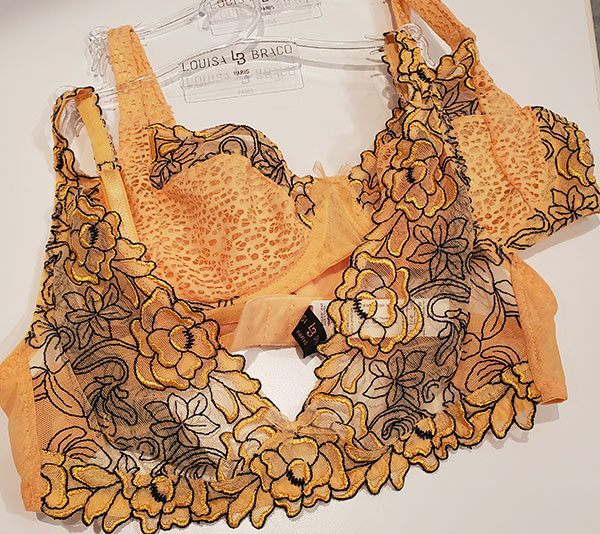 Louisa Bracq
Panache
Antigel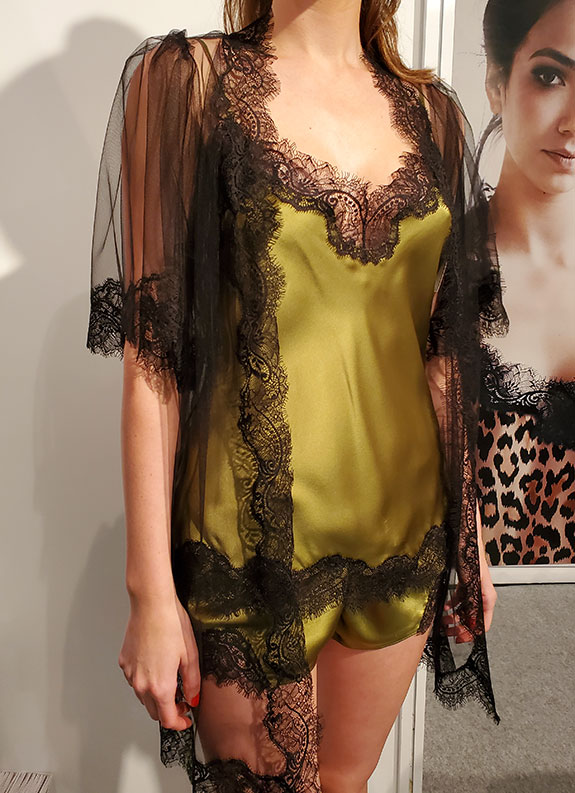 Sainted Sisters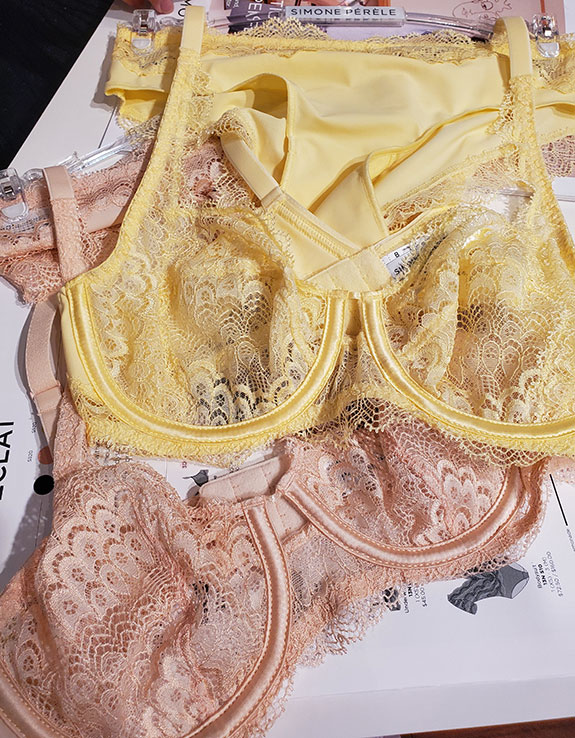 Simone Perele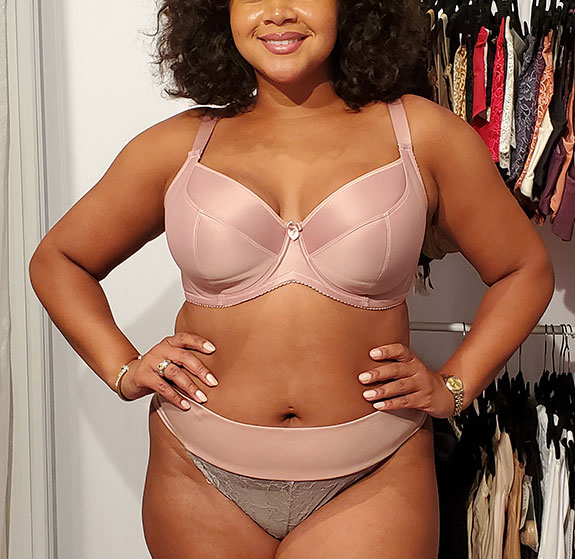 Elila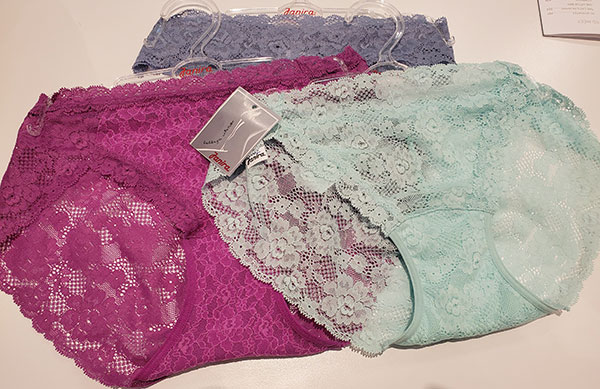 Janira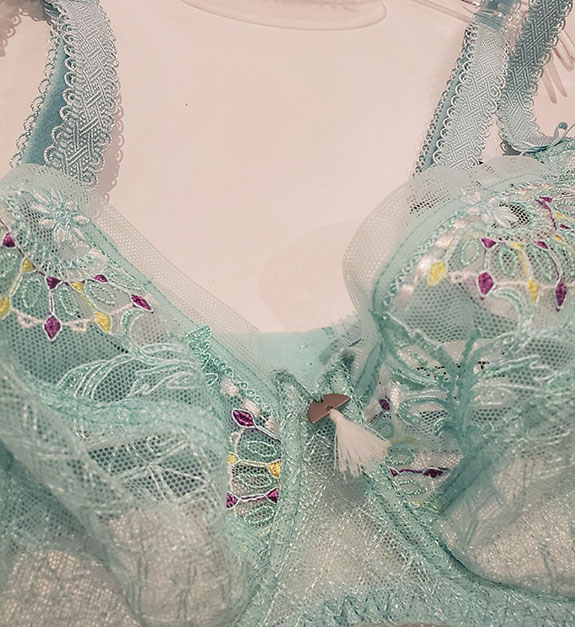 Empreinte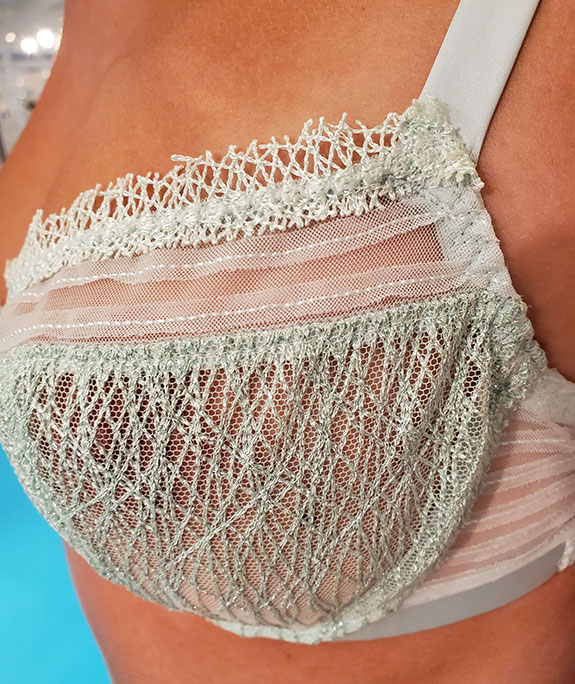 Simone Perele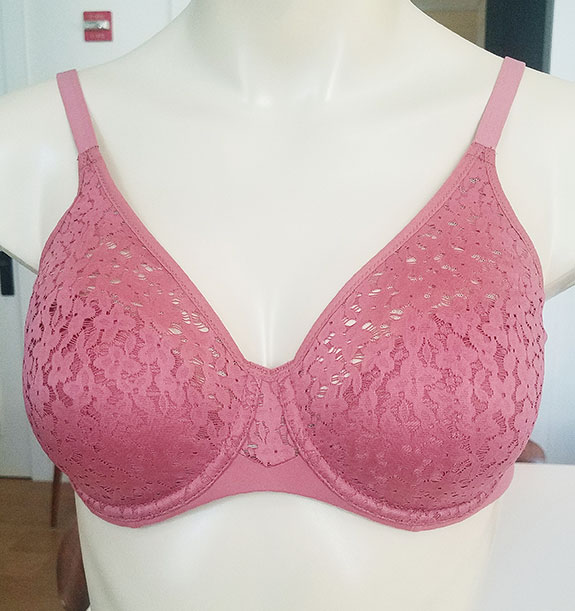 Chantelle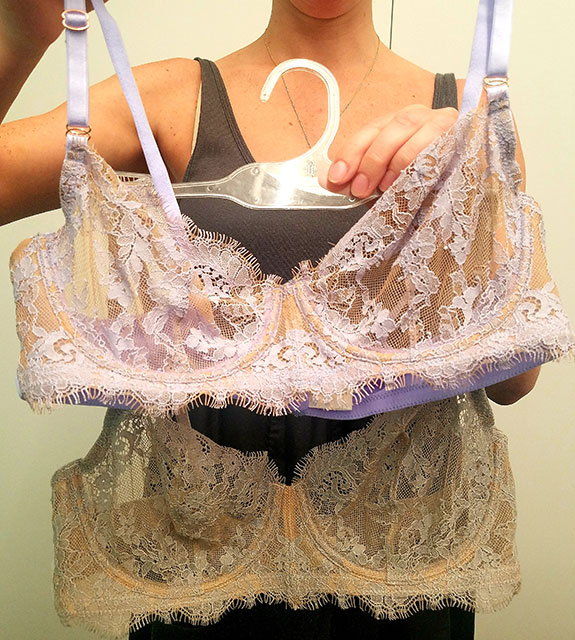 Skarlett Blue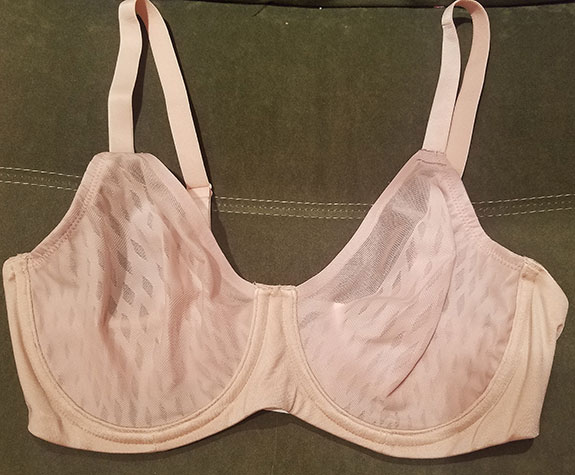 Wacoal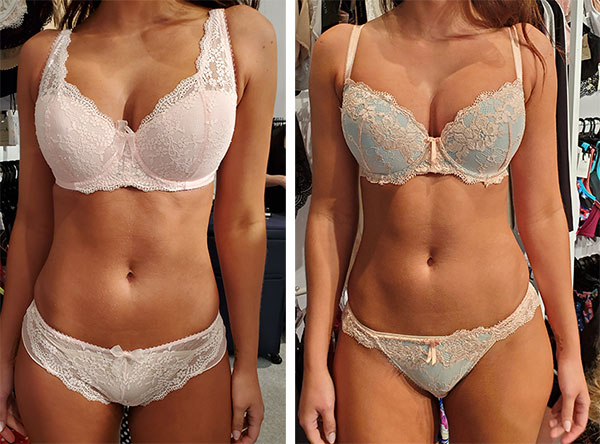 Pour Moi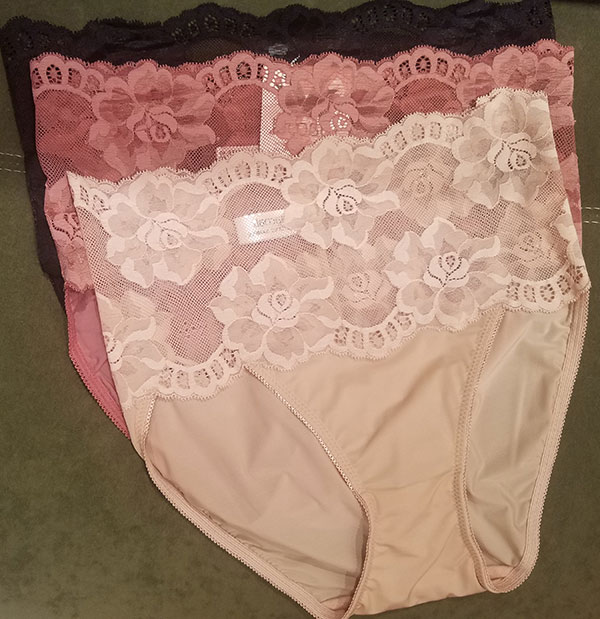 Wacoal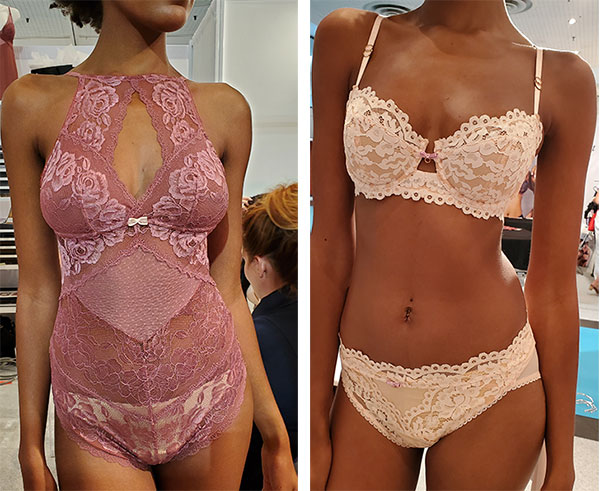 Montelle Intimates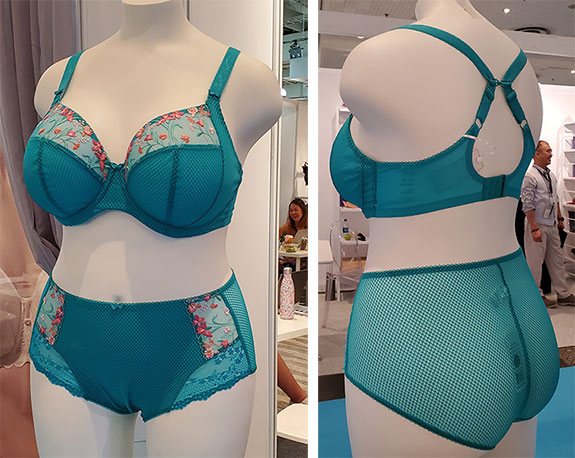 Elomi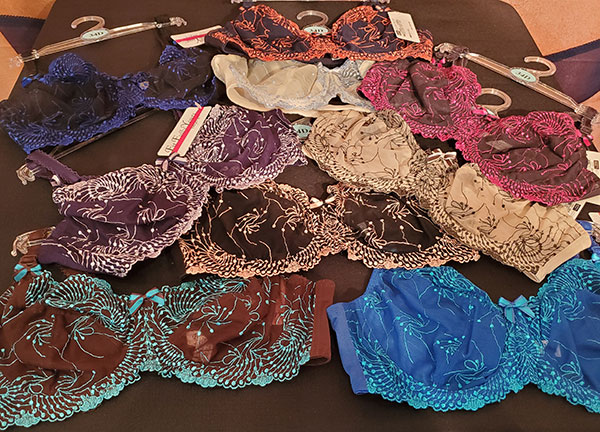 Fitfully Yours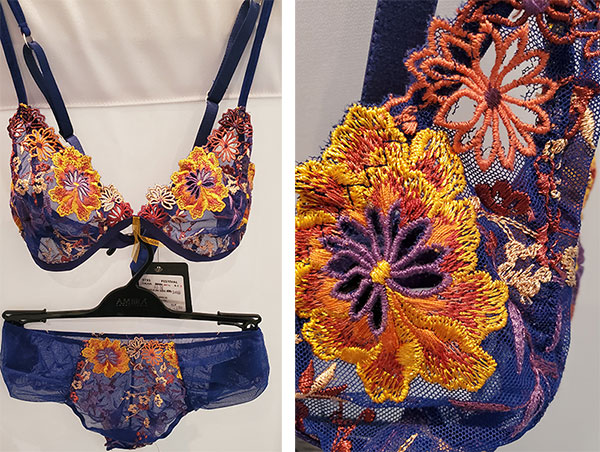 Ambra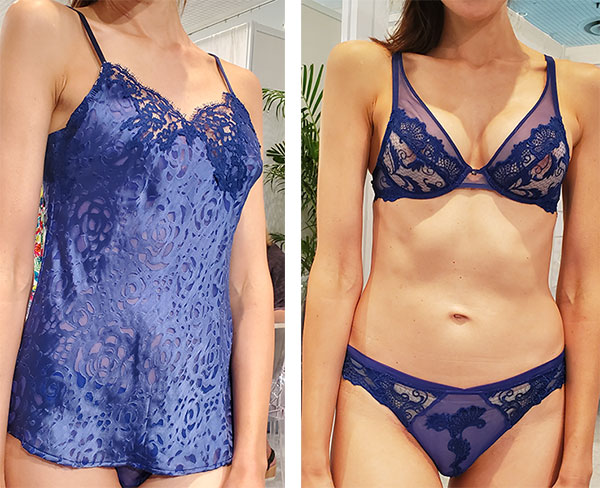 Lise Charmel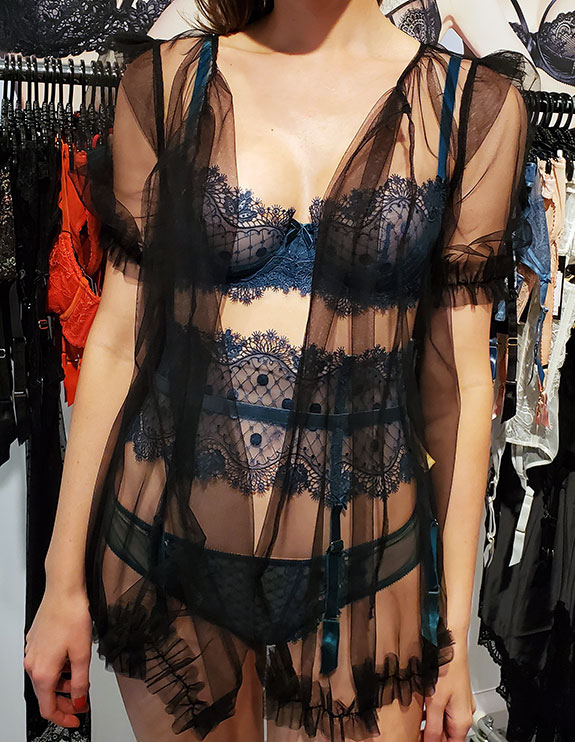 Dita Von Teese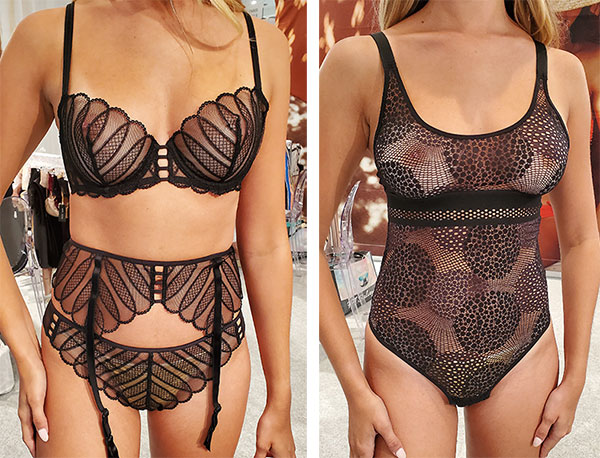 Implicite & Simone Perele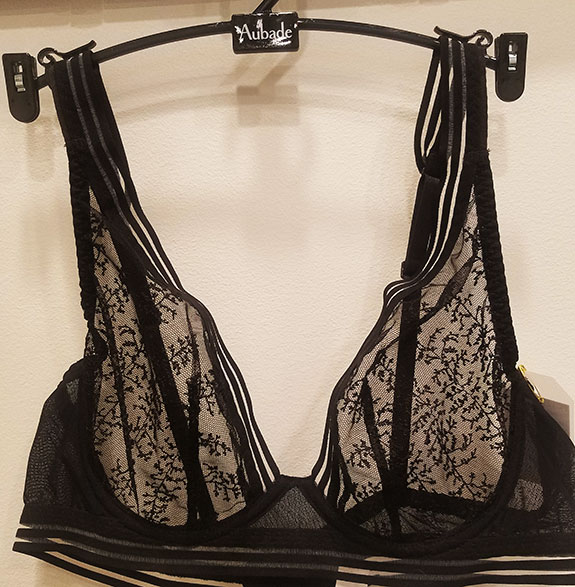 Aubade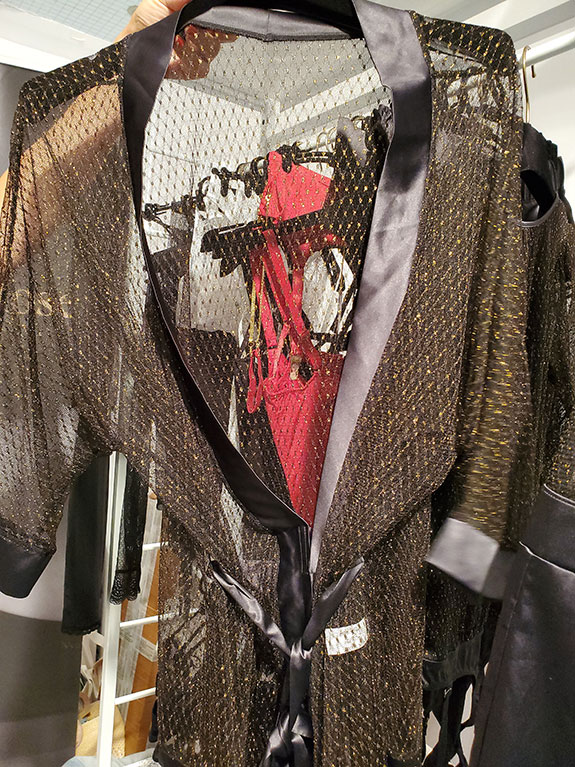 Maison Close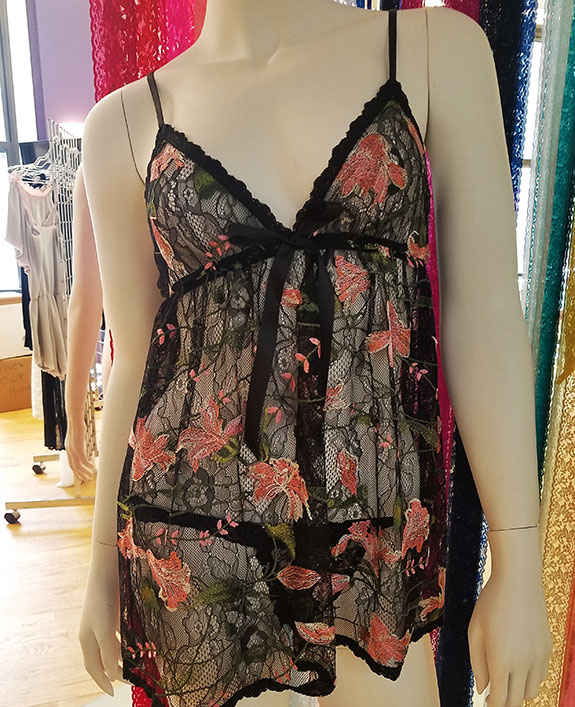 Hanky Panky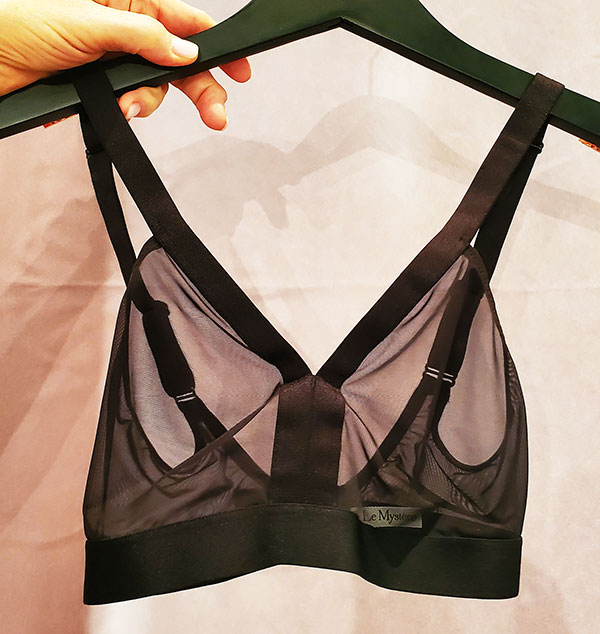 Le Mystere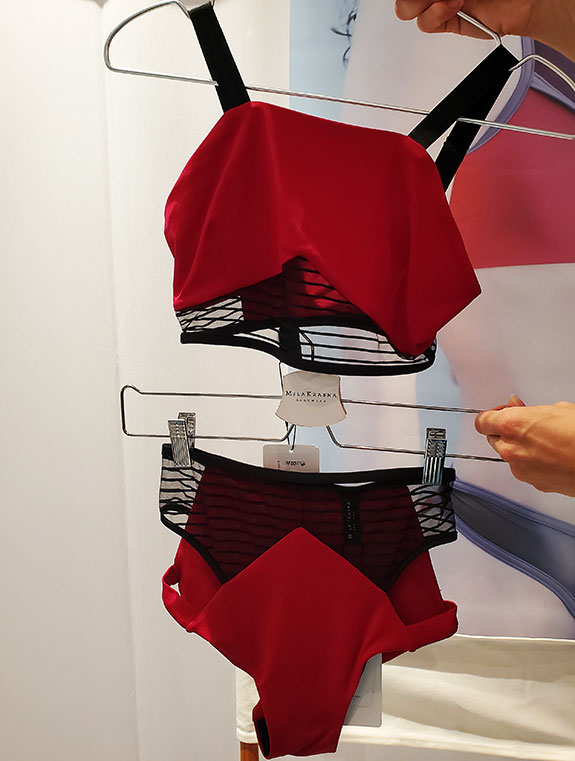 Milakrasna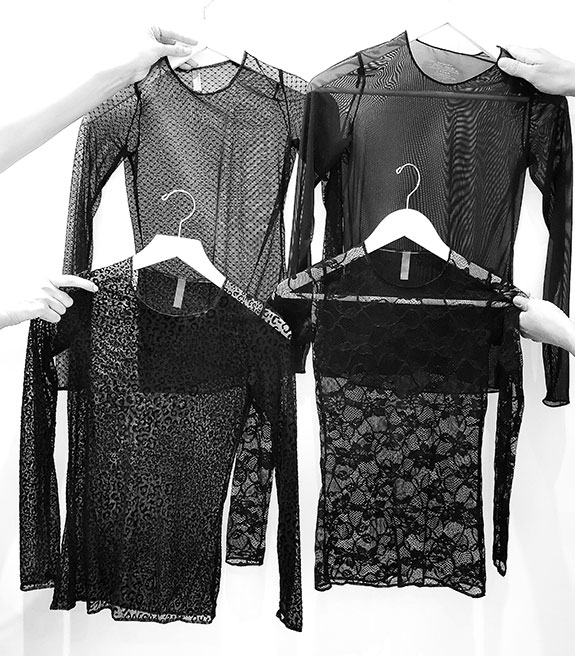 Commando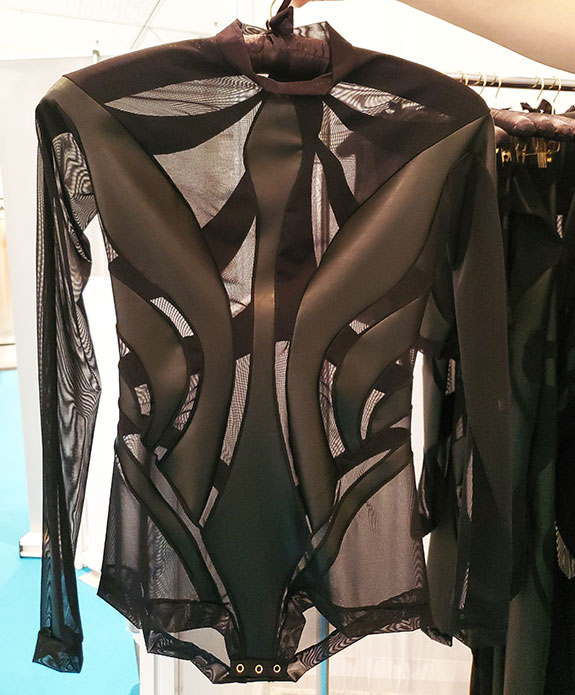 DSTM
ANIMAL VIBES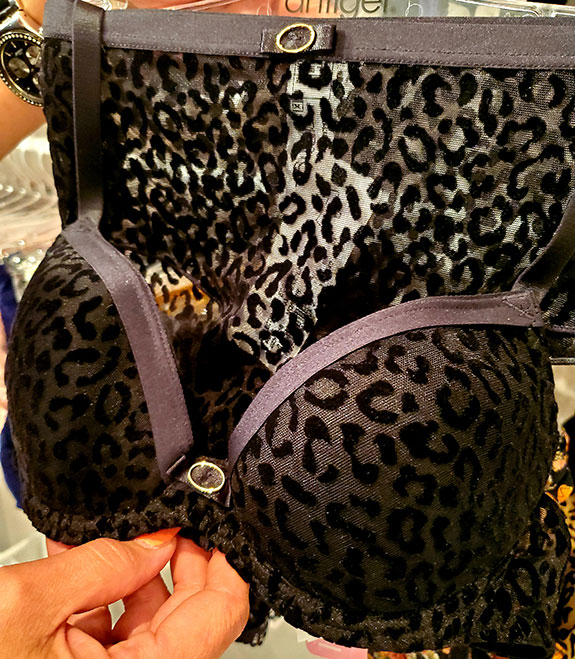 Antigel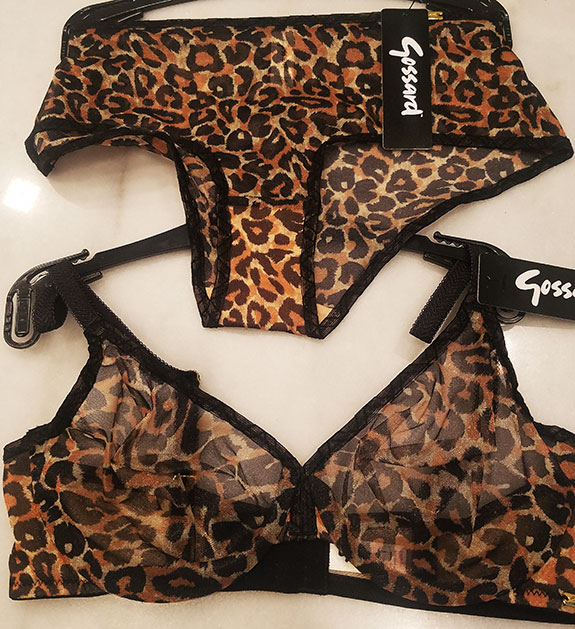 Gossard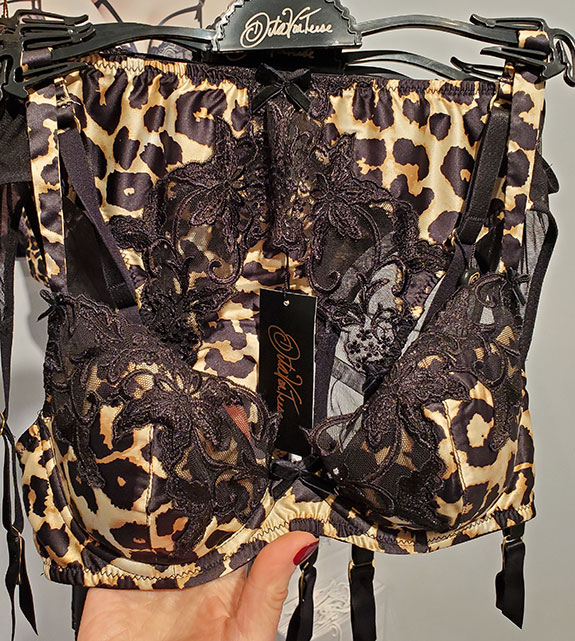 Dita Von Teese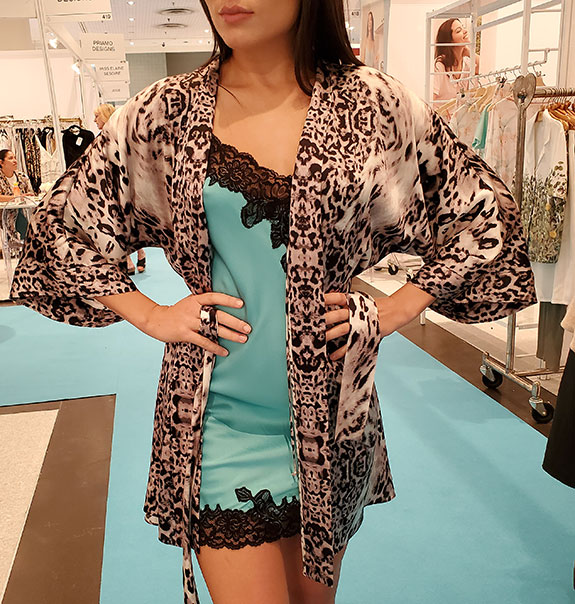 Christine Lingerie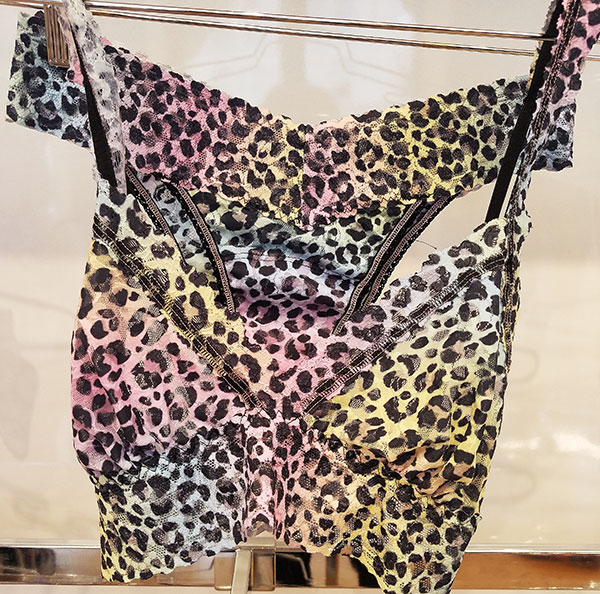 Hanky Panky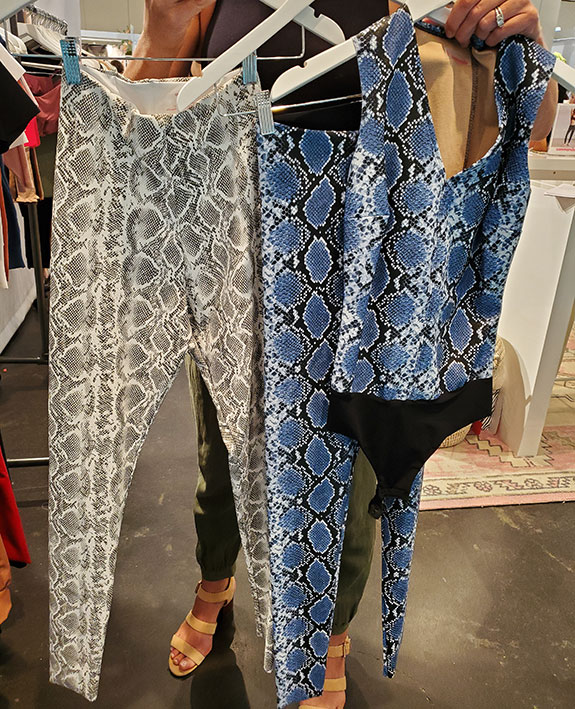 Commando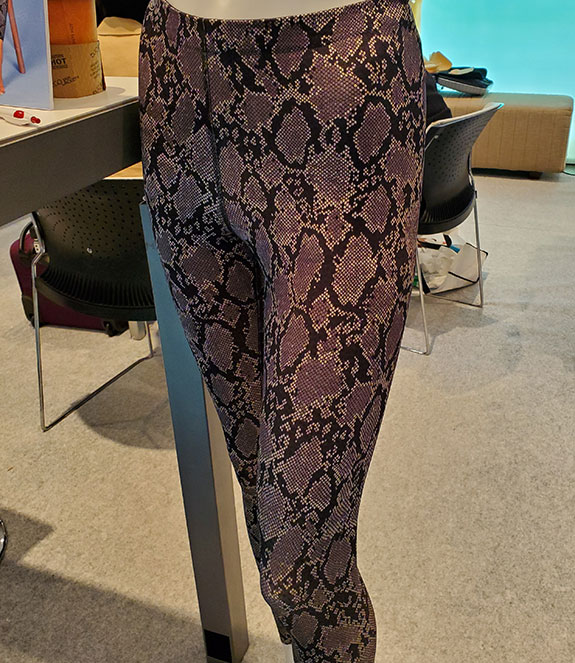 Anita Sport
TYE DYE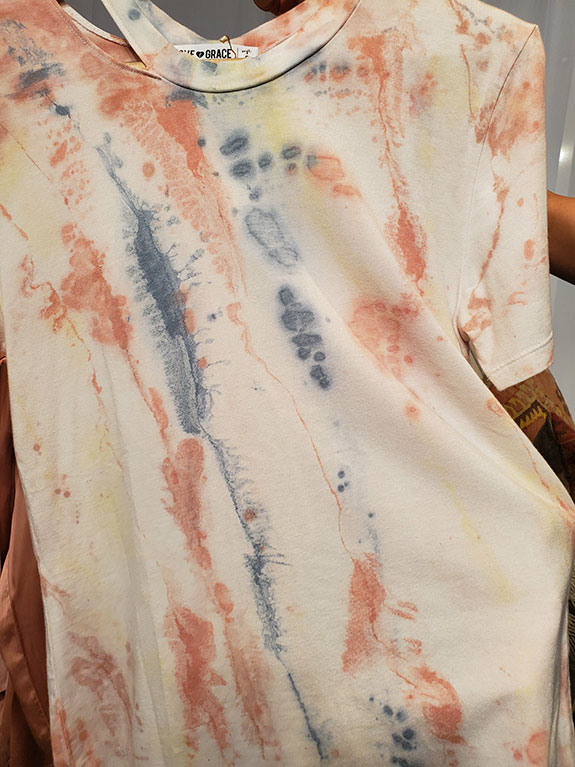 Love + Grace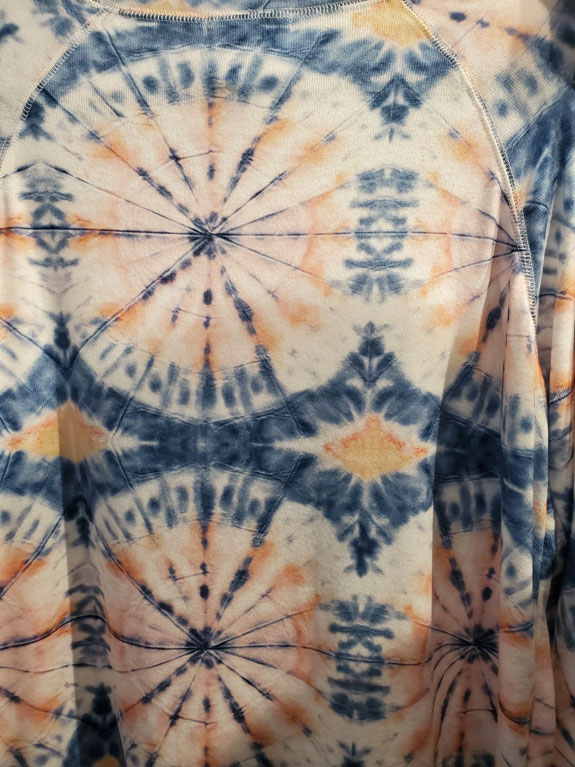 P.J.Salvage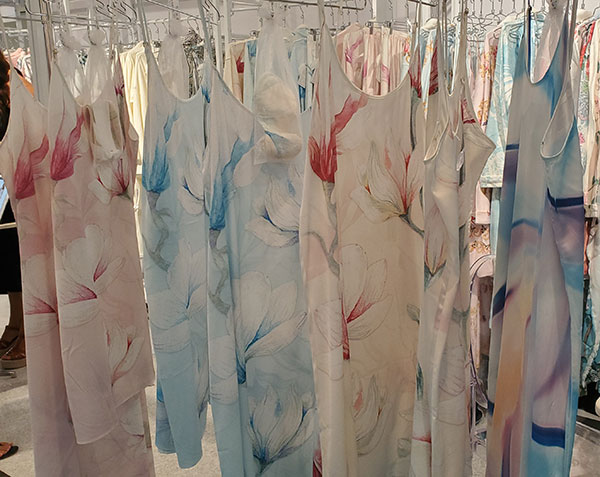 Wrap Up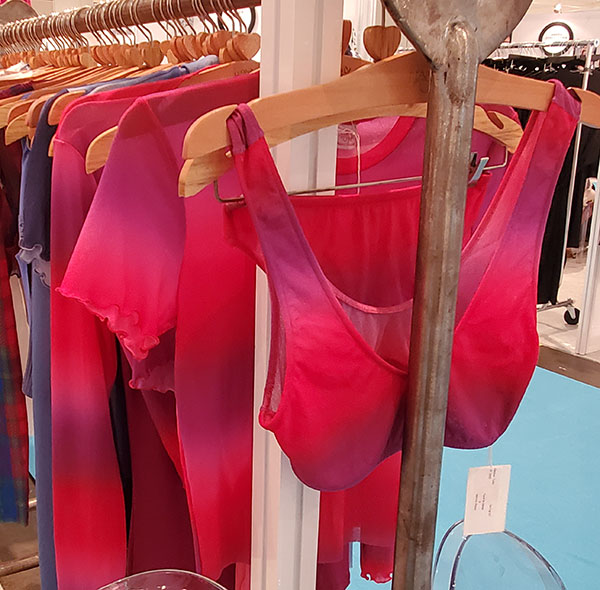 Only Hearts
LIFESTYLE LOUNGE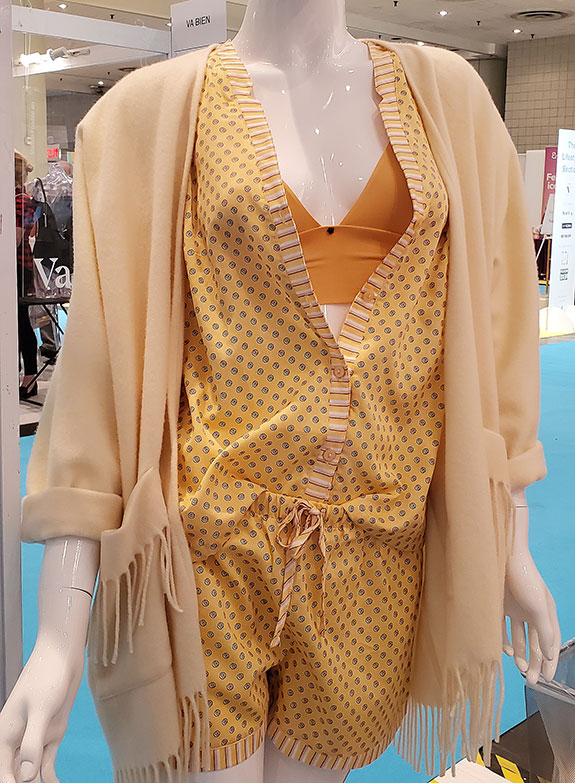 Laurence Tavernier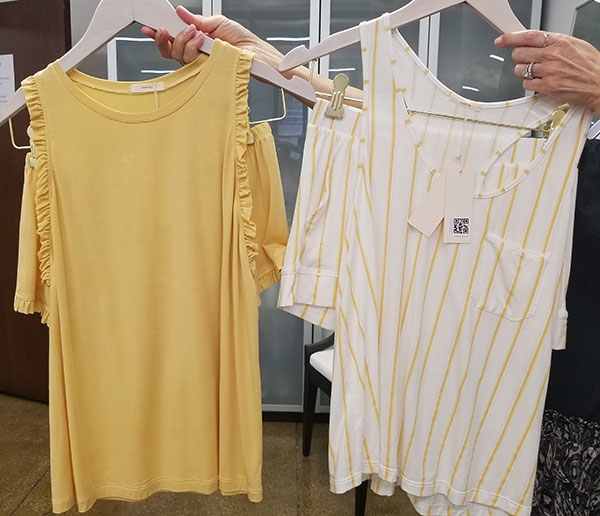 Eberjey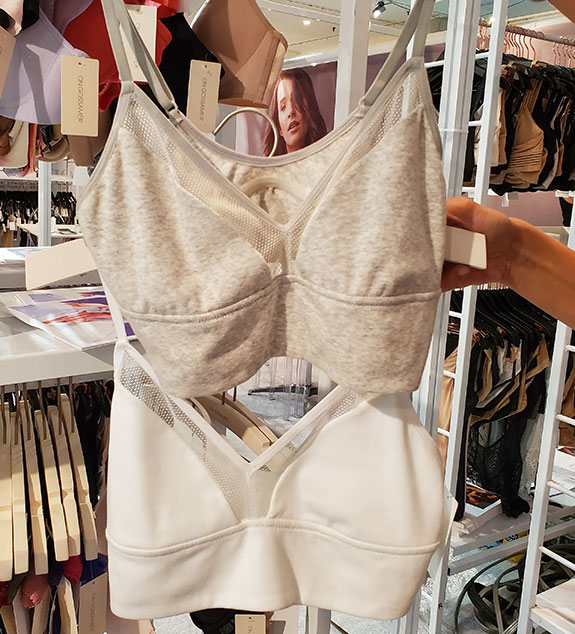 On Gossamer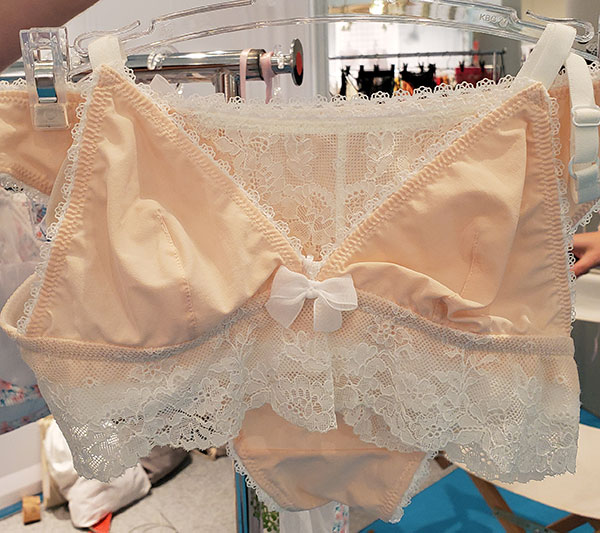 Fillandises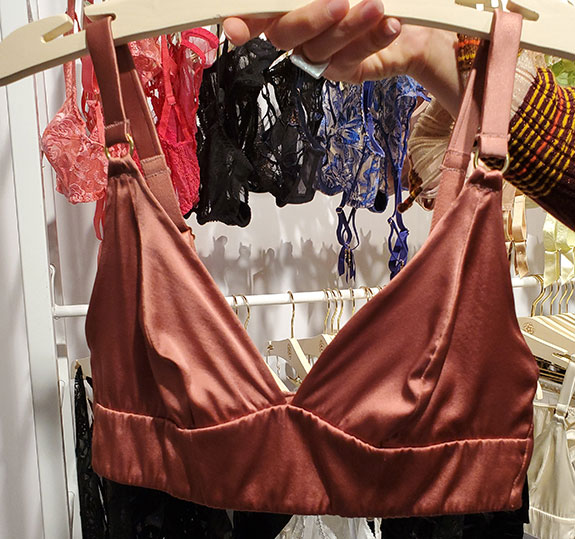 Myla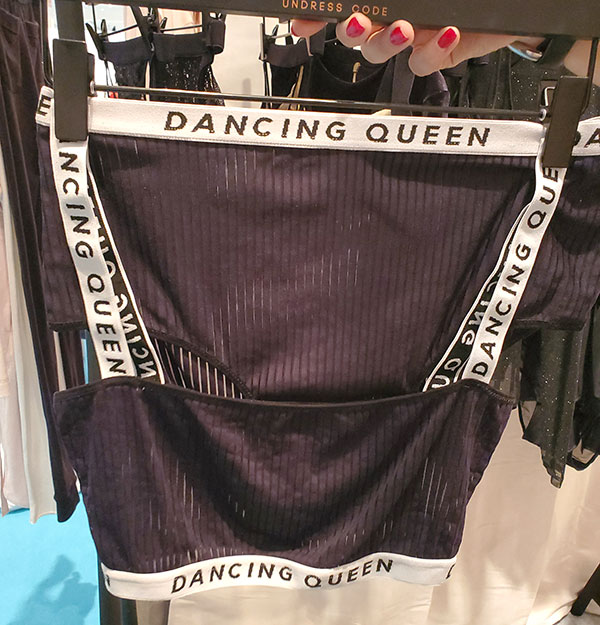 Undress Code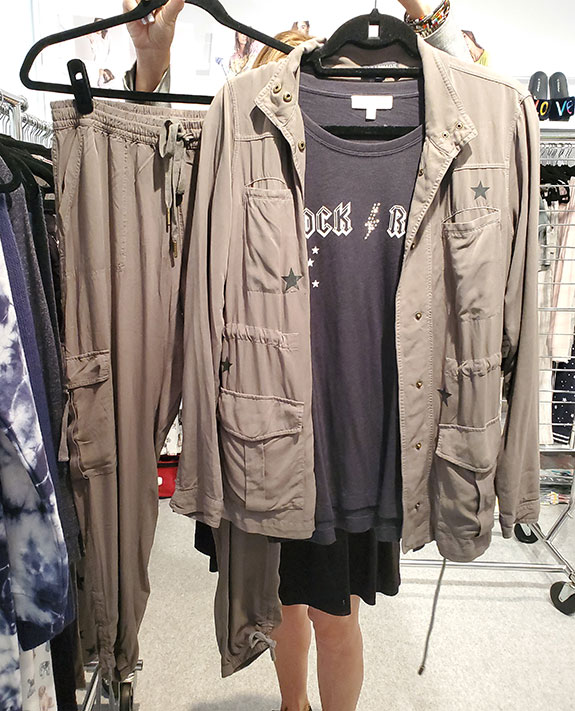 P.J.Salvage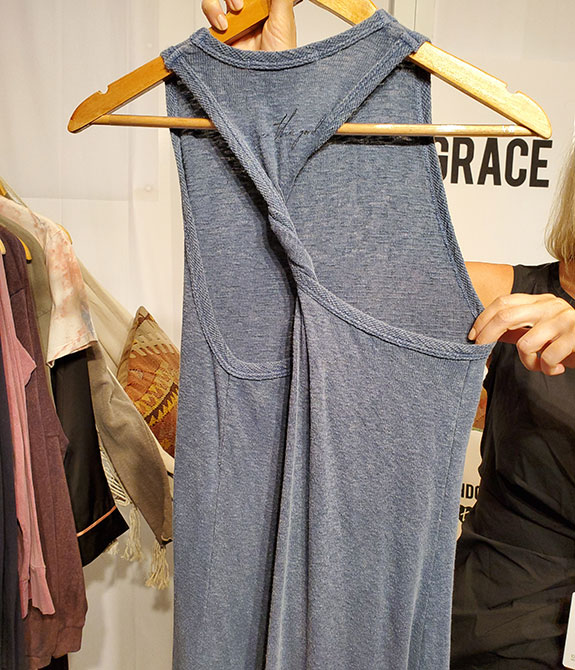 Love + Grace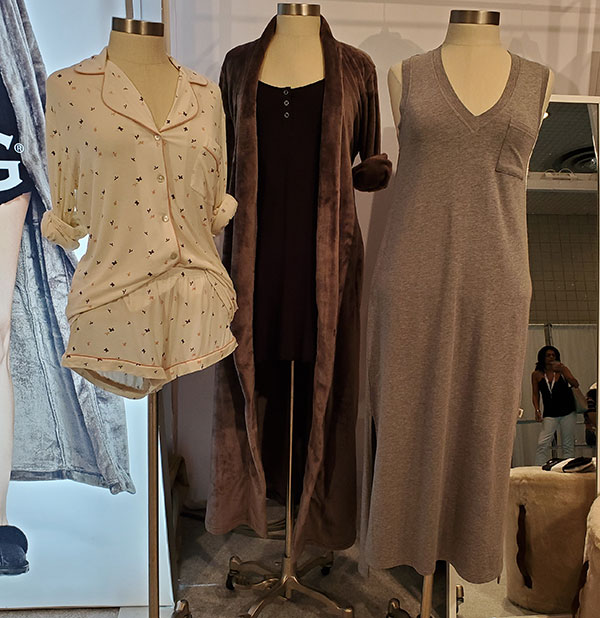 Ugg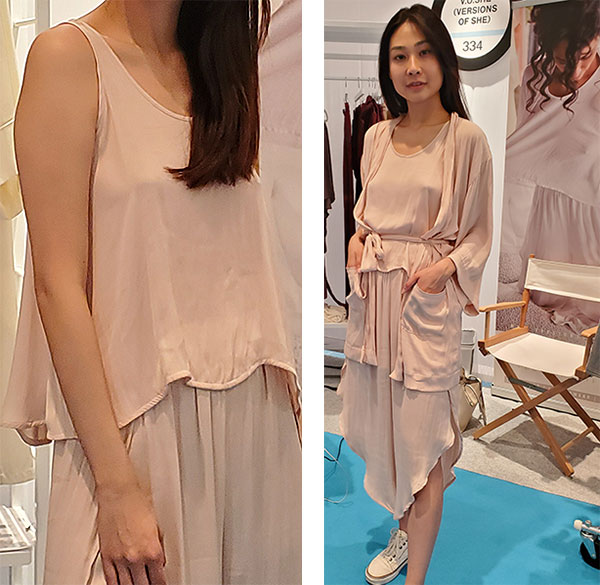 V.O.SHE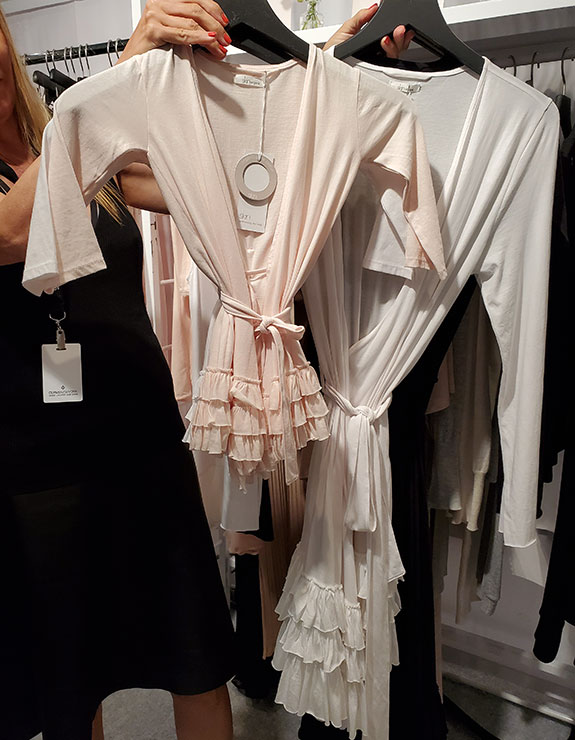 Skin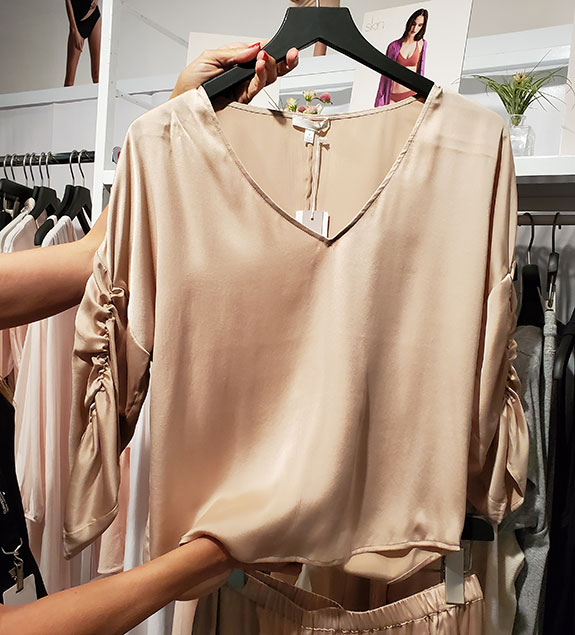 Skin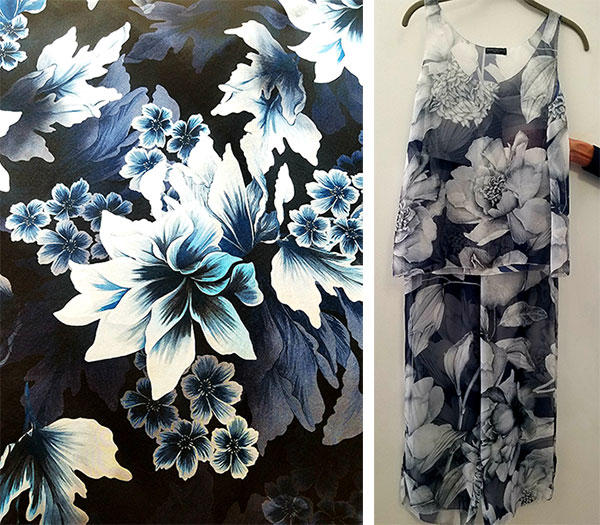 Samantha Chang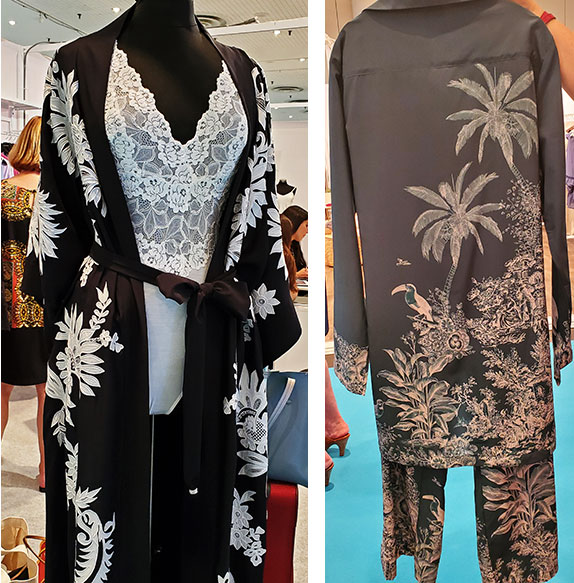 Natori & Ellipse
BRIDAL
Fleur't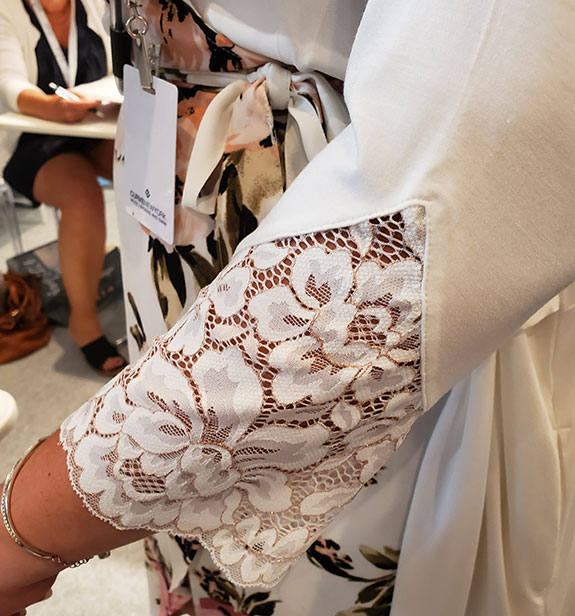 Fleur't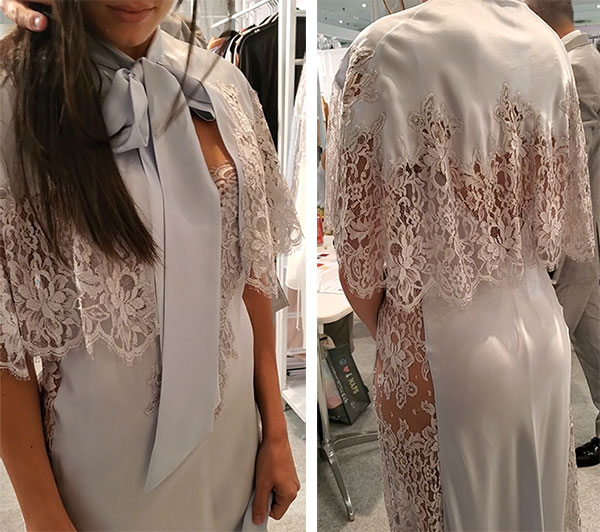 Christine Lingerie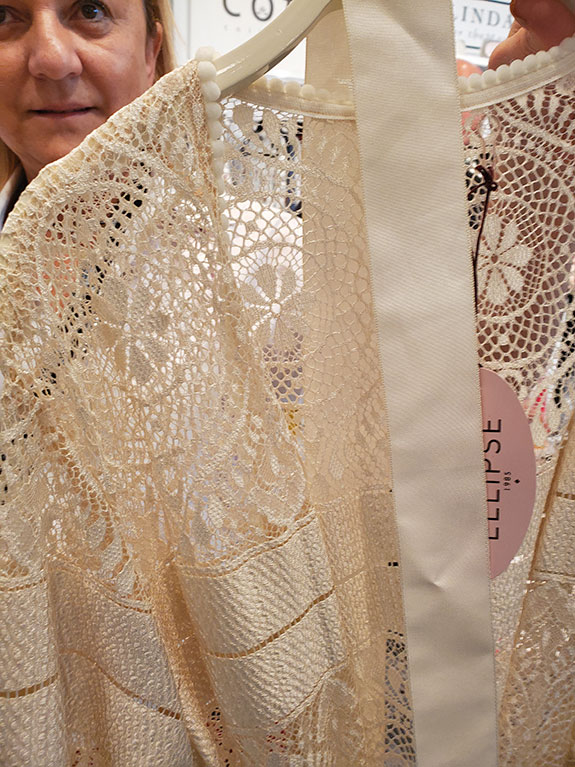 Ellipse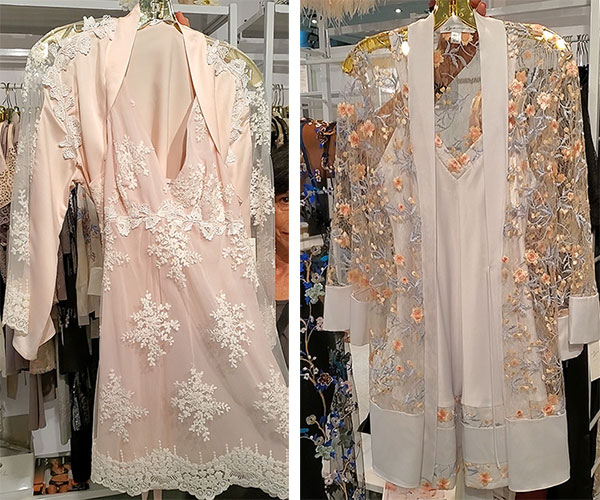 Rya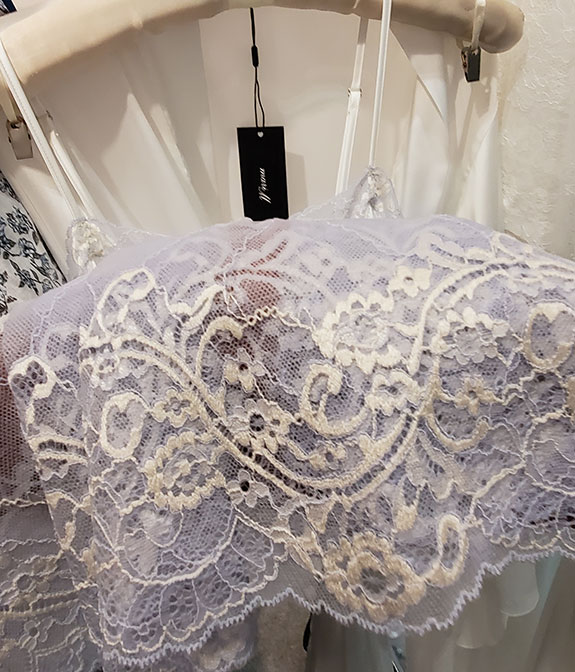 Mari M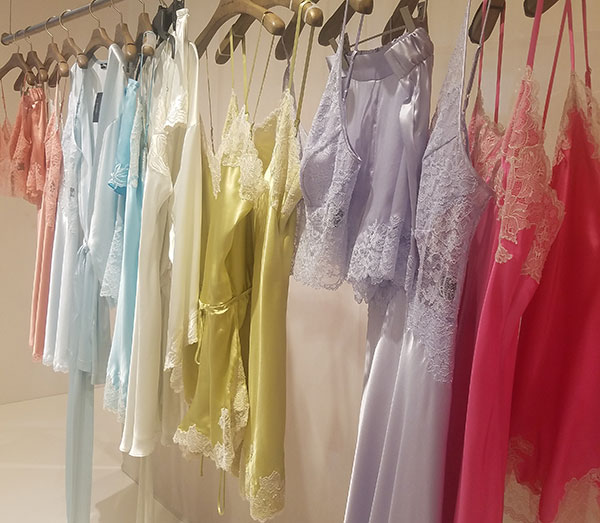 Josie Natori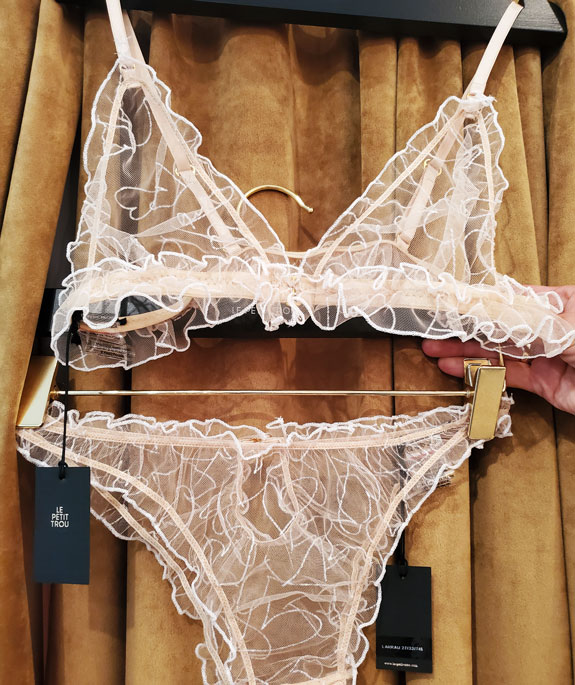 Le Petit Trou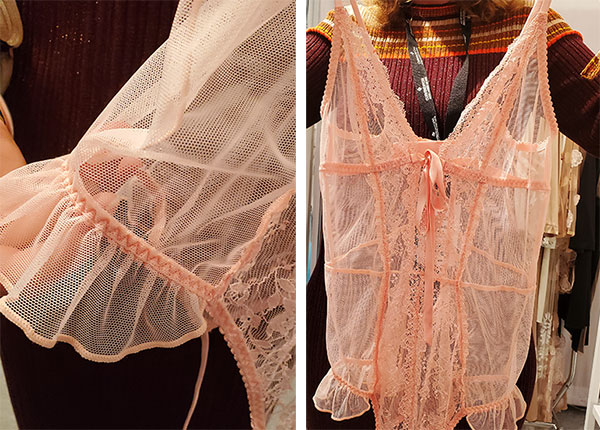 Myla
MATERNITY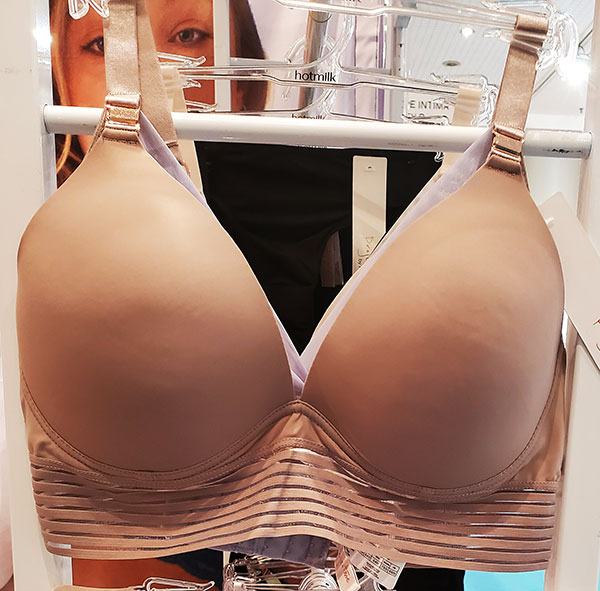 Project Me by Hot Milk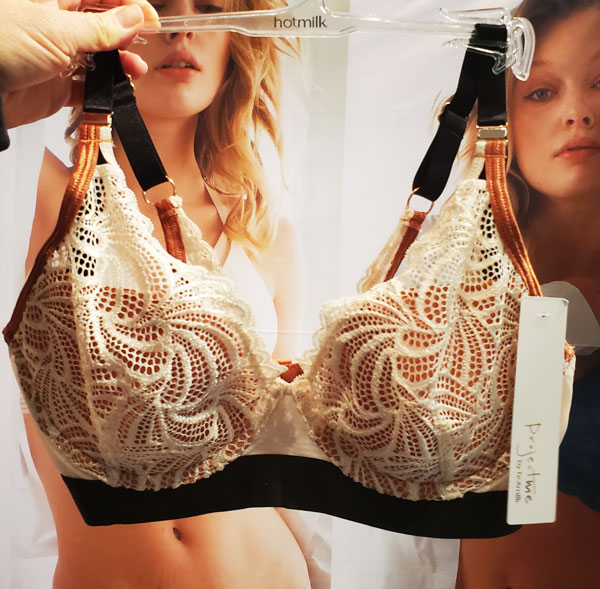 Project Me by Hot Milk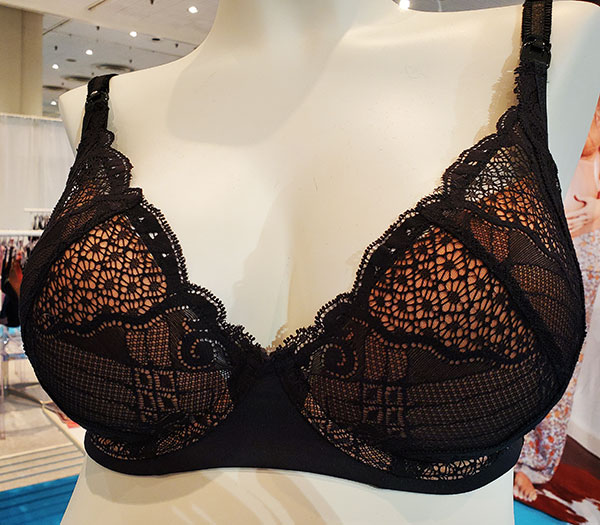 Cake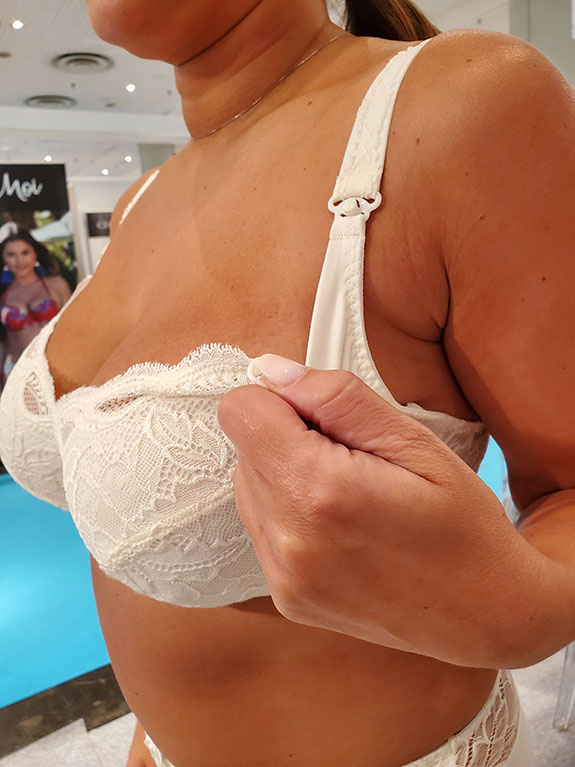 Simone Perele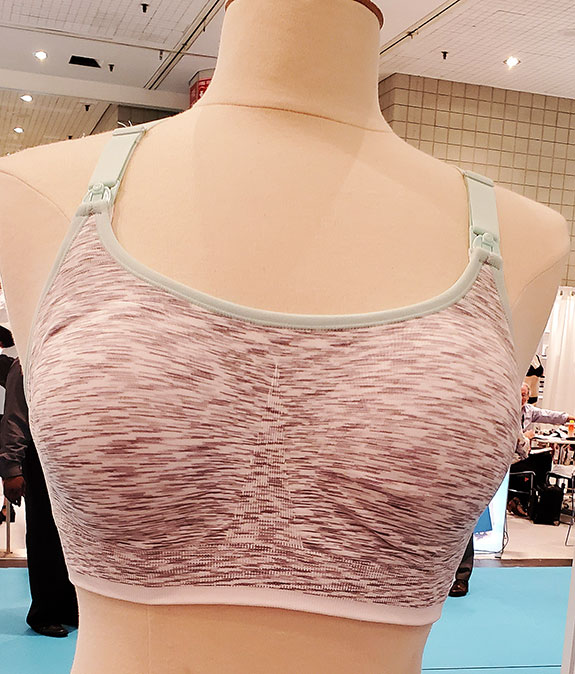 Bravado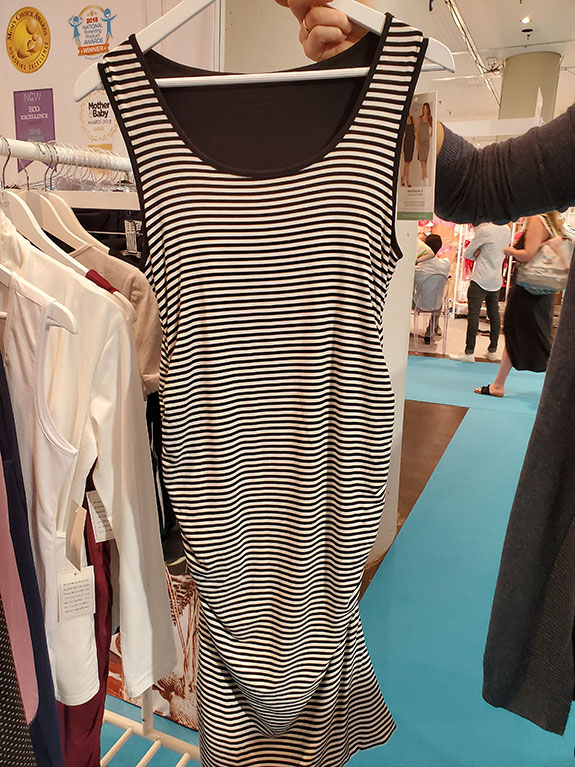 Cake
SPORT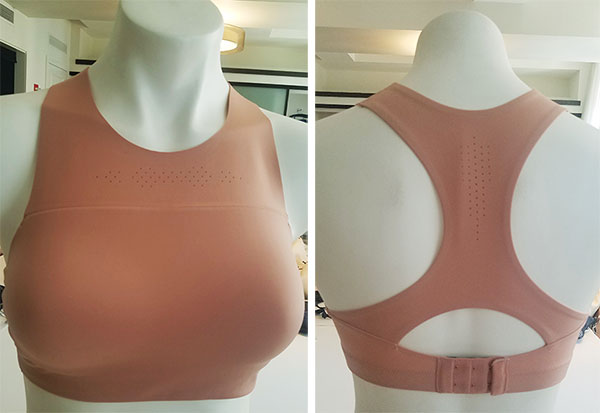 Chantelle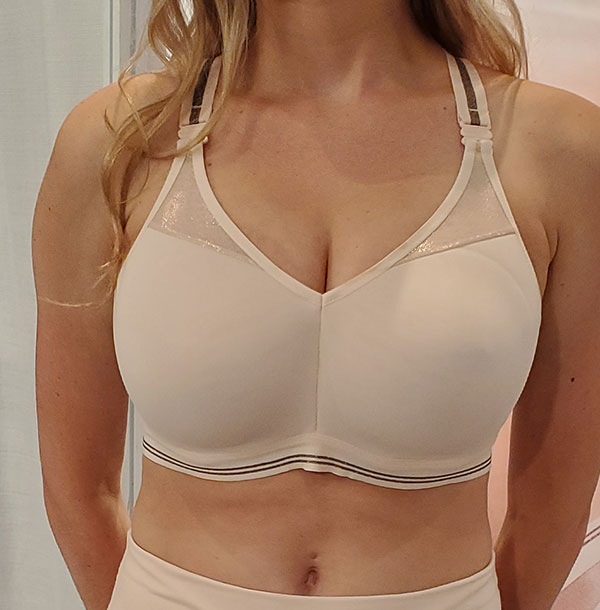 Empreinte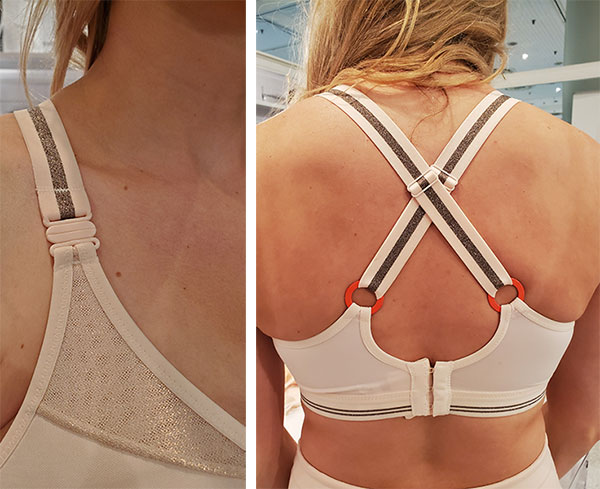 Empreinte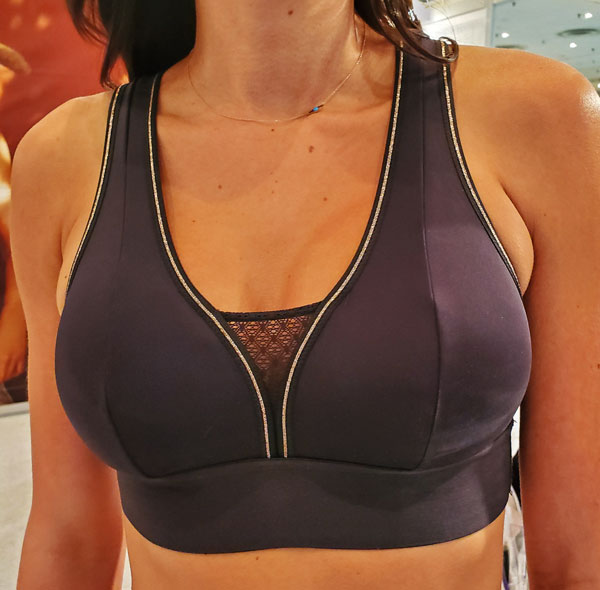 Simone Perele
Royce
SHAPING  AND SMOOTHING ELEMENTS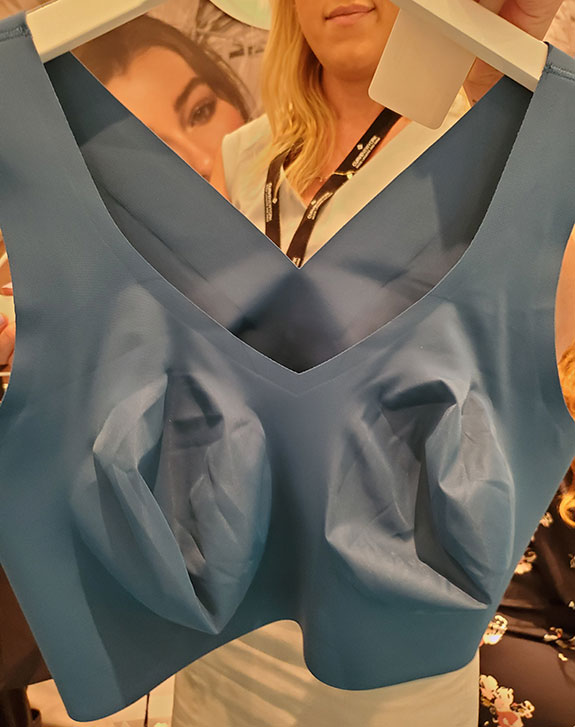 Evelyn & Bobbie
Janira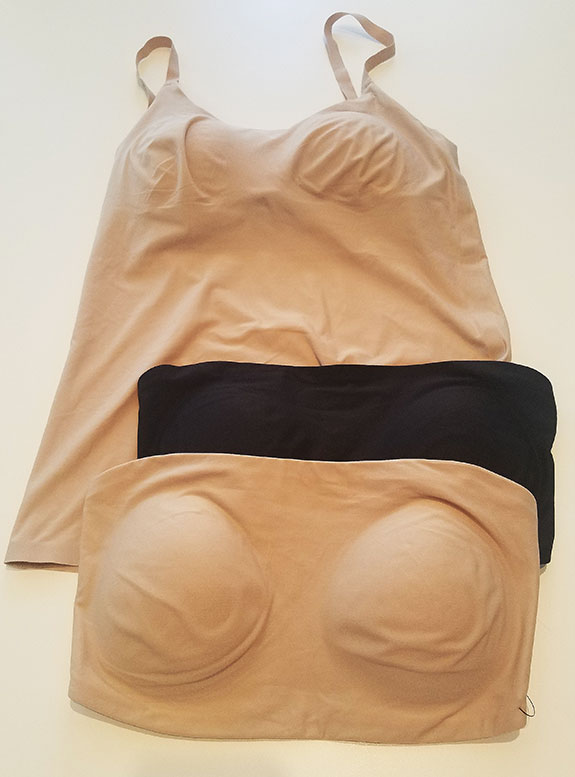 Chantelle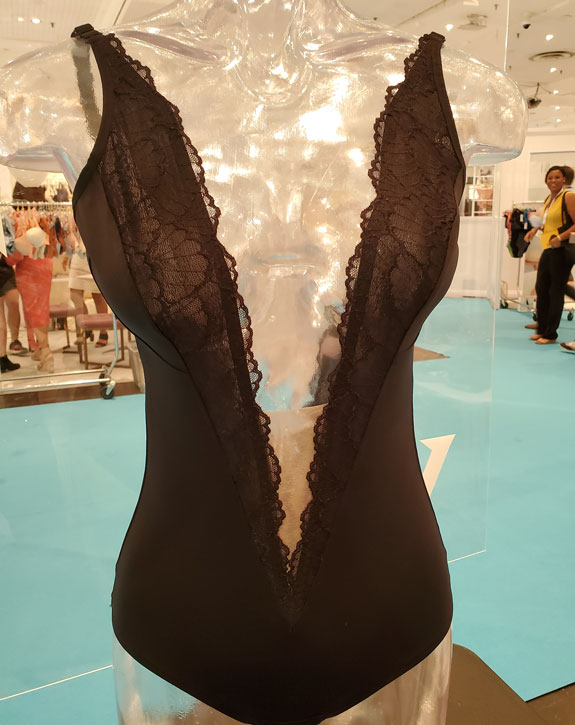 Va Bien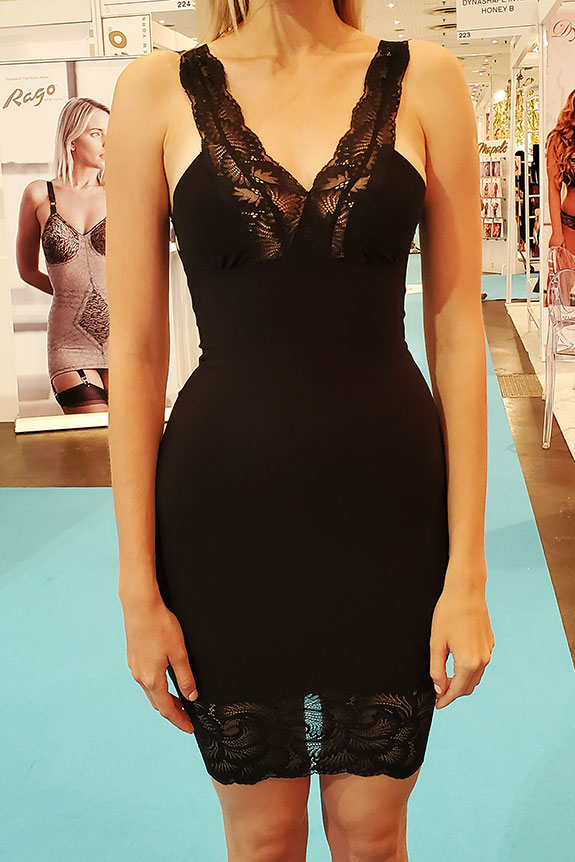 Commando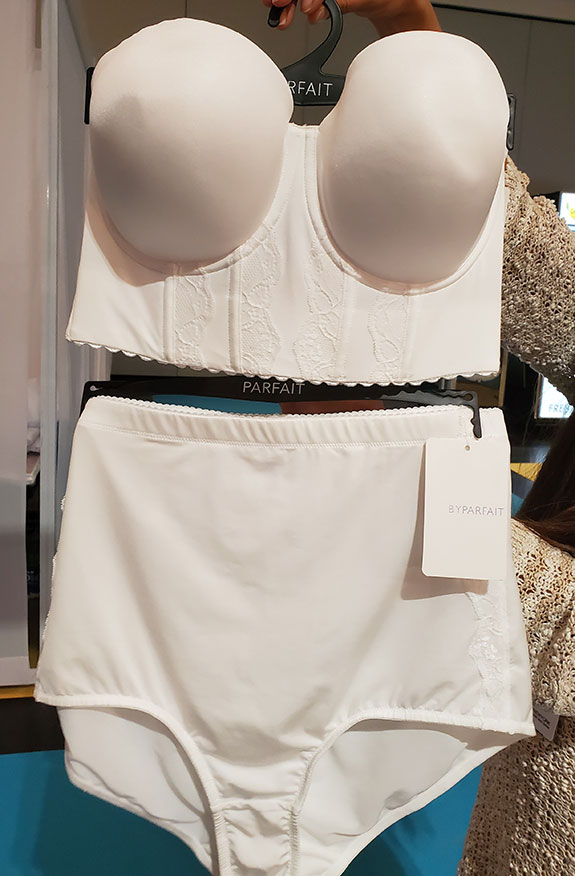 Parfait
ACCESSORIES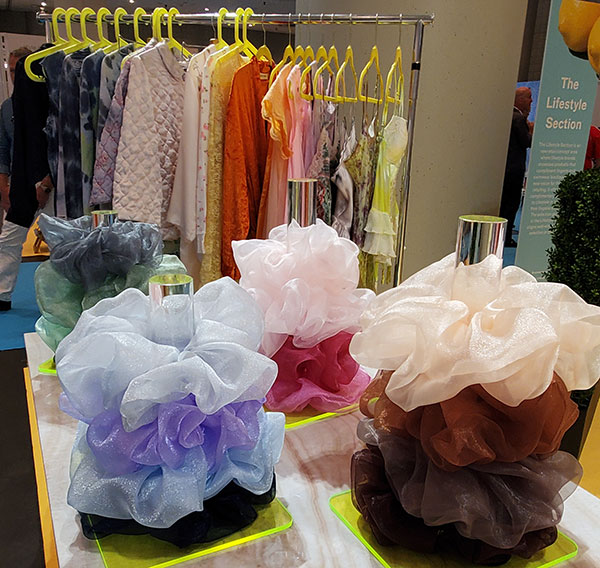 Room Shop Vintage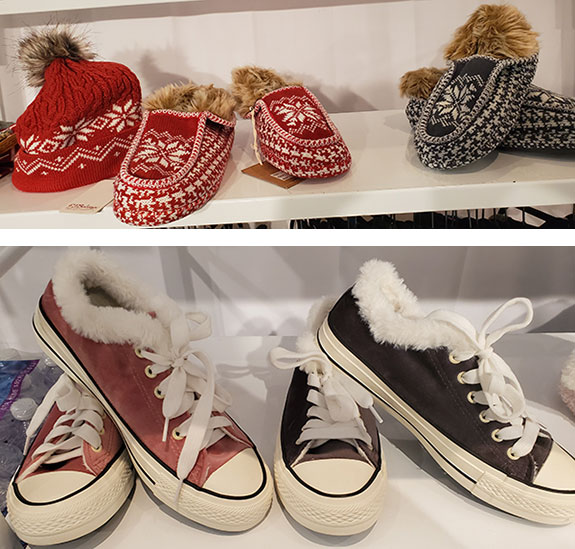 P.J.Salvage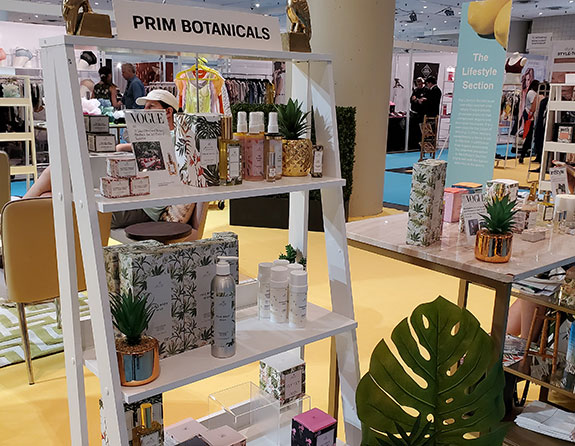 Prim Botanicals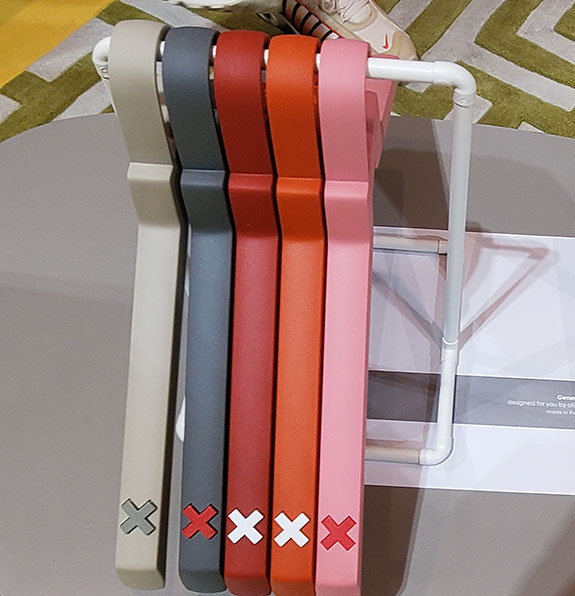 Olliiwer