Lingerie Details Up the Happy Quotient ~ Spring 2020 RTW
By TINA WILSON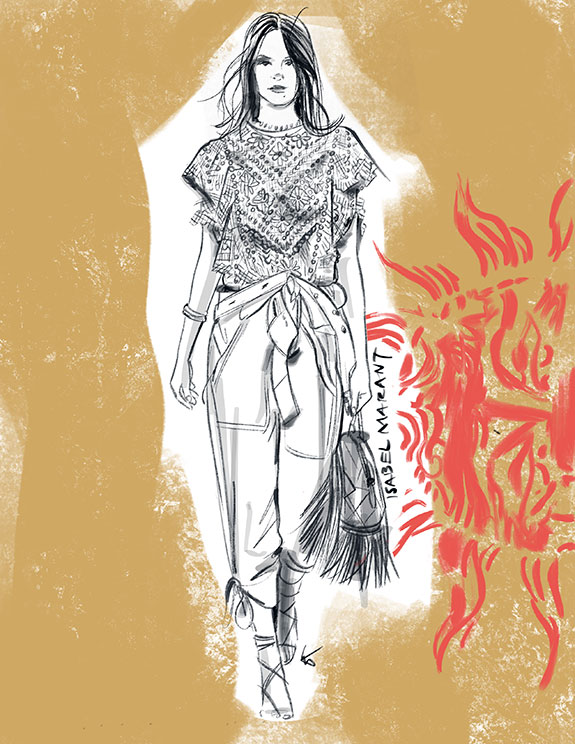 Seasons. Winter. Spring. Summer. Fall. They are all up for grabs, we have snow in the west and beach weather in the east …in October. I should be writing about Fall silhouettes and Holiday dressing and yet I'm a bit stuck. Stuck in a heat wave and paralyzed by world events. I find myself looking to the Spring with the hopes that what is troubling us all will be gone; my soul requires this. I am either content in the past watching Kojak reruns when NYC was gritty or I'm looking to the not too distant future for relief which led me to combing through the Spring 2020 RTW collections. I am impressed by the continued influence of embroidery, lace and what I consider "other" lingerie details.
The influence of embroidery and lace is ever present in the collections of my fashion idol, Isabel Marant. No one can make "boho" look fresh season after season like her. I love her "signature" look of casual bottoms with ornate beautiful tops.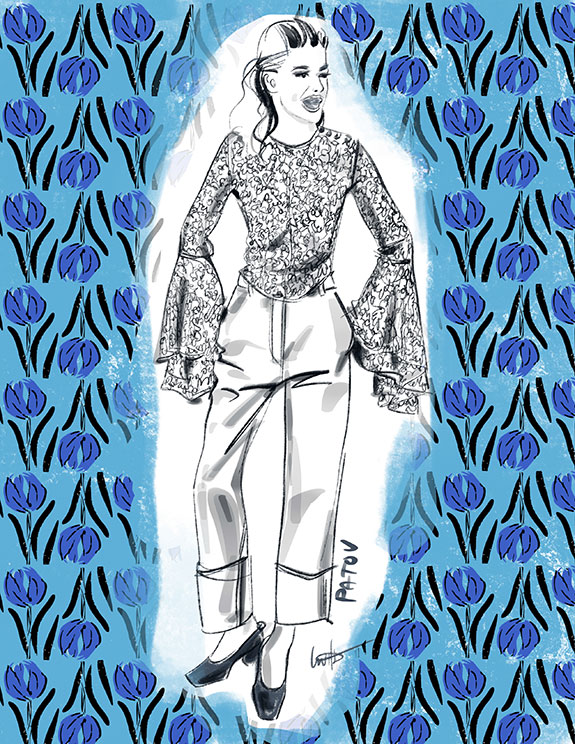 When I think of the house of Patou, I think of perfume and the past, long before any of us were born. I daresay the resurrection of the brand is a bit of a departure from its origins as they showed jeans worn with a wonderfully whimsical yet elegant all over lace bell sleeved top. It works and it works very well, I want that top.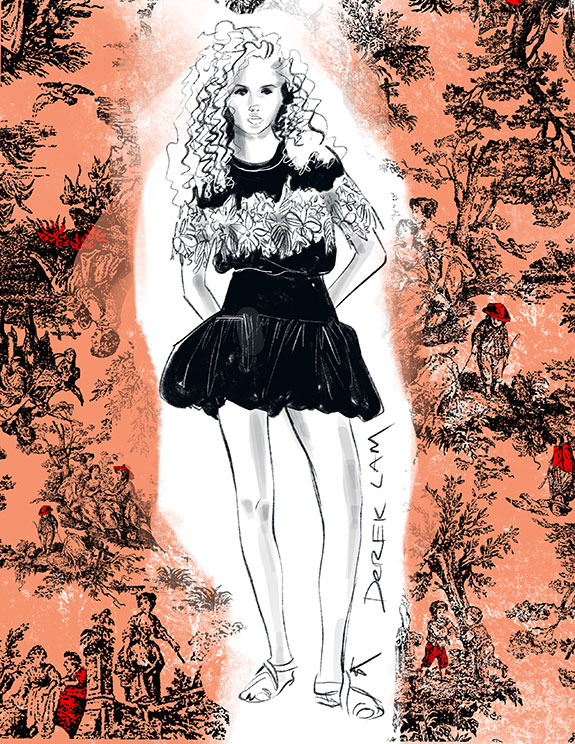 Derek Lam is one of my favorites and a portion of 10 Crosby Street collection has lovely black and white silhouettes with hints of yellow and coral. Some are strategically adorned with guipure and they are all playful and carefree.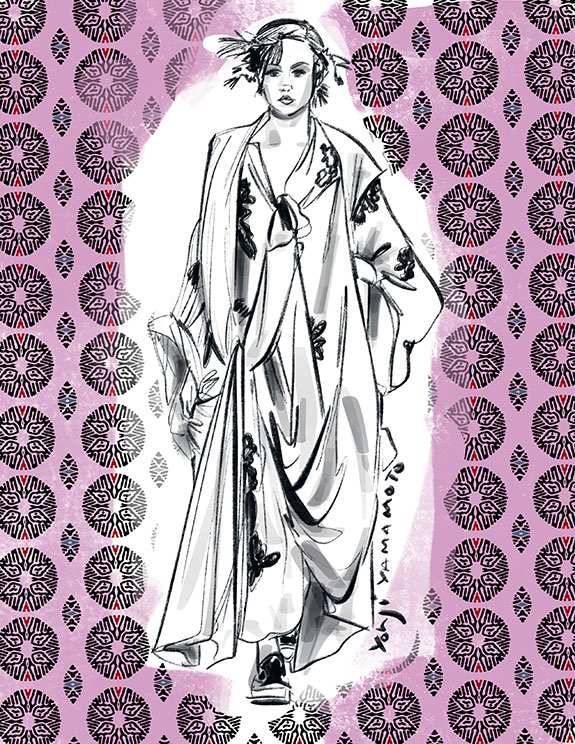 Whenever I am in Paris, I make a bee line for the nearest Yohji Y's store, being inside a Yamamoto store is a high I cannot explain and while I do not look good in just about anything he designs I adore him. As far as I'm concerned, he invented the color Black.  I love the white shroud-like dress dotted with black lace appliques, amazing.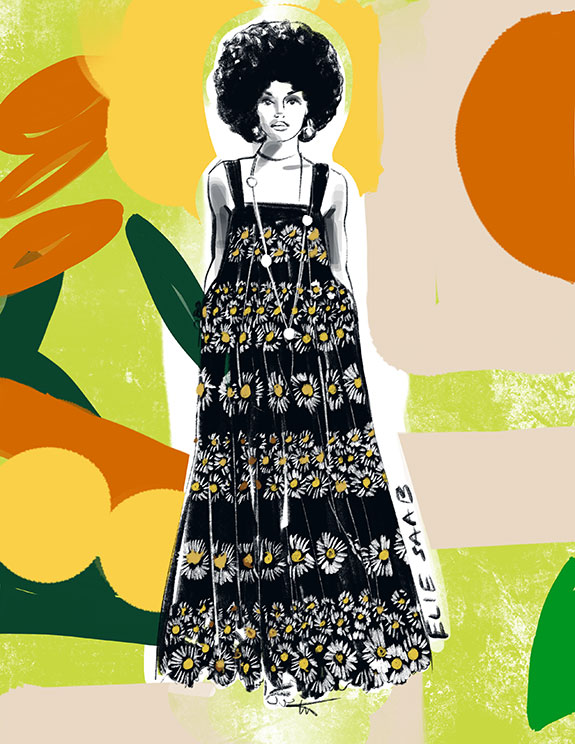 Elie Saab's collection makes me happy. I am in love with the daisy embroidery. I am in love with the afro on the model, and I am in love with the idea of a black sundress.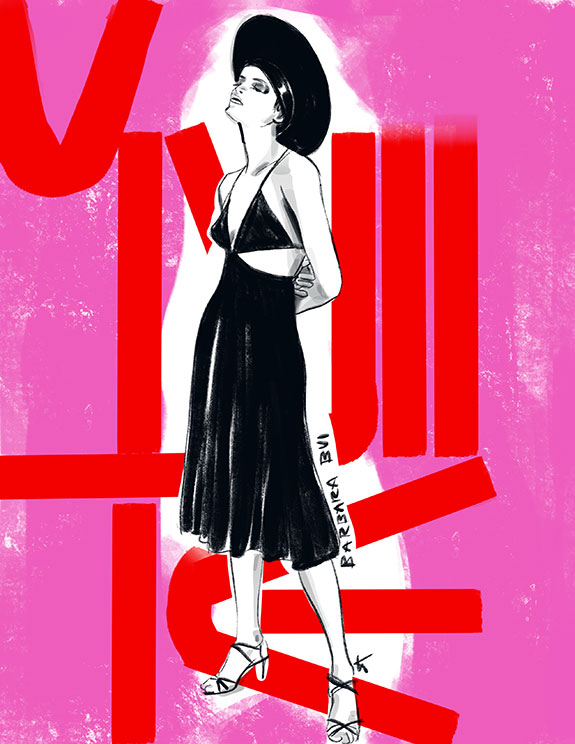 While viewing the collections I got a bit distracted by Barbara Bui, she is "old school", been doing classic sportswear for decades and she has staying power, her stores in Paris are another must see for me.  Her "bra top" dress may not be ornate, but it is beautiful and definitely inspired by lingerie and the hat is superb.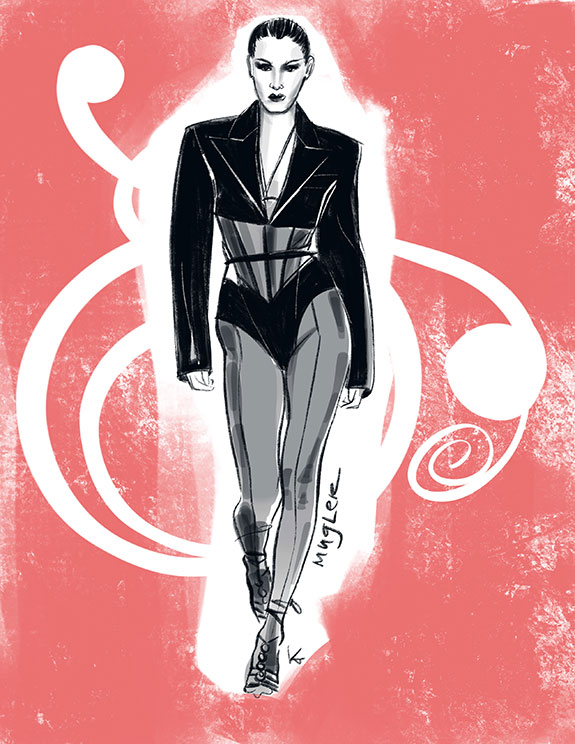 I don't know if it was the fact that Bella Hadid was wearing it or the fact that it was so badass I had to include it but the Mugler cropped tuxedo, corset and bodysuit could not go ignored. Just once in my life I would like to strut like Bela.
I soon hope to be in the present, in the here and now and not longing for the past or better days ahead. In times like these I feel a bit guilty about even talking about fashion, so much is at stake in this nation and this planet. Thank God for the youth in this country they may save us yet…which gives me an idea for my next blog…. Peace, Resistance and Resilience.
Tina