3000 Women Discuss the Bra Evolution
By ELLEN LEWIS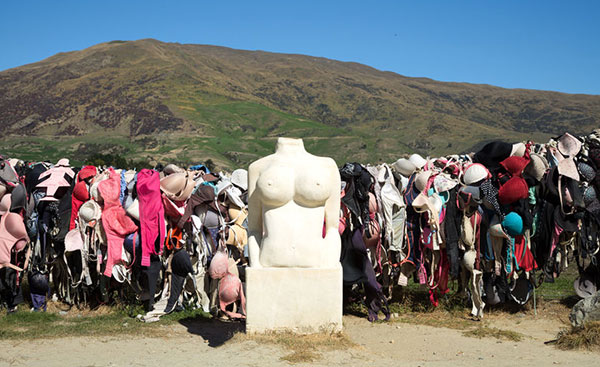 Imagine 3000 women at a symposium discussing how they shop for bras.  The conversation might not be any different than the dialog we have all the time with our friends: Bra shopping is a conundrum. So, when my colleagues from NPD Group told me about their Bra Evolution initiative, I was intrigued.
NPD measures how consumers shop across all channels, sourcing data from both retailers and consumers to quantify sales, share, distribution, and velocity. They are an American Marketing Research company whose mission is to partner with their clients to "creatively" understand the information they collect in over 20 different industries, including Lingerie. Over 2000 companies worldwide rely on them to help them measure, predict, and improve performance, including brick-and-mortar and e-commerce
The Bra Evolution is an examination of the market shift identified by the emerging bralette business and its impact on bra shopping. The bralette has stormed the Lingerie business, rising from a simple category offer to the status of a critical anchor in a woman's wardrobe. In its wake, the wireless wave has also surfaced. Women are demanding a release from constraint and NPD has taken up the mantle to determine how brands can best use this intelligence.
Under NPD's egis, the 3000 consumers, ages 18 to 70, were surveyed about bra shopping habits and brand awareness.  They were queried about where they shop for bras; digital, brick and mortar, specialty, or big box. NPD dug deep into their personal needs in a bra wardrobe, how they perceived the marketplace, which brands struck a chord and why. The results were surprising and informative.
One thing for sure, the message did not deviate at any age: Comfort is Sexy. Some of the facts were enlightening:
Women have an average of 7.5 bras in their wardrobes and 28% have at least 11.
45% of those purchases were sports bras, 7% increase since 2015.
63% purchased in store, 19% purchased on line, 18% purchased on line and in store
Millennials (when broken out from that number) still purchased 57% in store, 21% on line, 22% in both channels
Reasons for shopping online are predominantly ease, privacy, and price comparatives
Influencers in purchasing decisions: comfort, support and sexiness. (This varies in importance by age)
Women become more brand loyal with age (+35) and spend more money to be comfortable
Of course these points are backed by extensive data in several of the NPD charts that I will share here. I know that statistics don't seem like a sexy theme. But as a mentor of mine once told me and I have lived by my whole career: "A great merchant is a combination of Picasso and Einstein". If you can't apply the numbers to product decisions, then you can't build a business. That's why NPD's research is so important.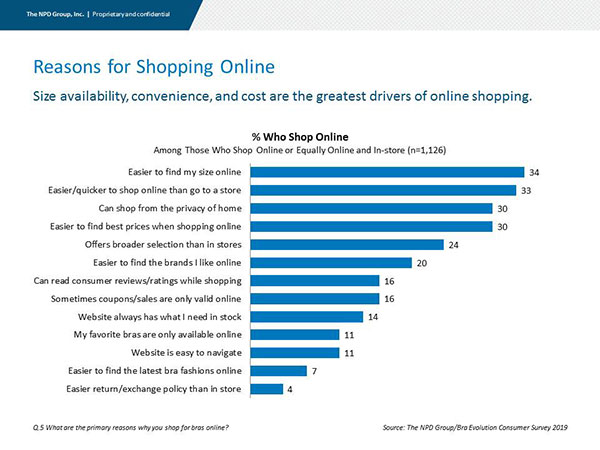 "Research is to See What Everyone Else Has Seen
and Think What Nobody Else Has Thought"
Albert Szent-Gyorgyi