Unexpected Synergy: 24K Gold and Lace
By ELLEN LEWIS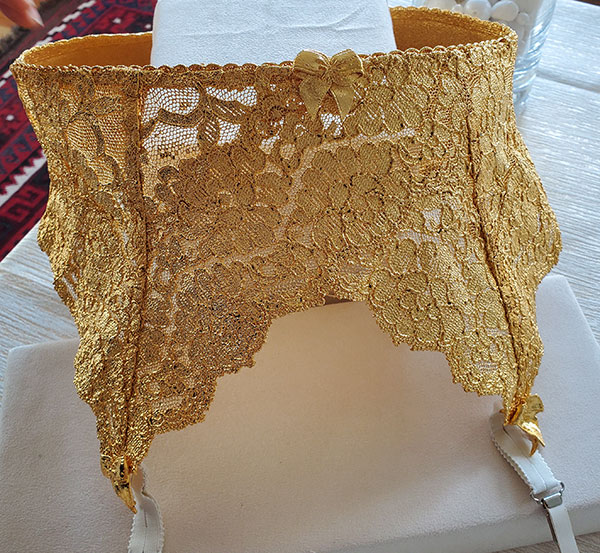 From almost the inception of Lingerie Briefs, we have been wrestling with how to integrate lingerie with other points of pleasure in a woman's wardrobe and still stay on message.  Last week, when I visited Monika Knutsson's jewelry studio, I discovered a perfect option, The Gilded Lace™ Collection. Monika's business resonates because she is a female entrepreneur; an artist who "transforms traditional discarded lace into modern heirloom jewelry and interior design using a sustainable process."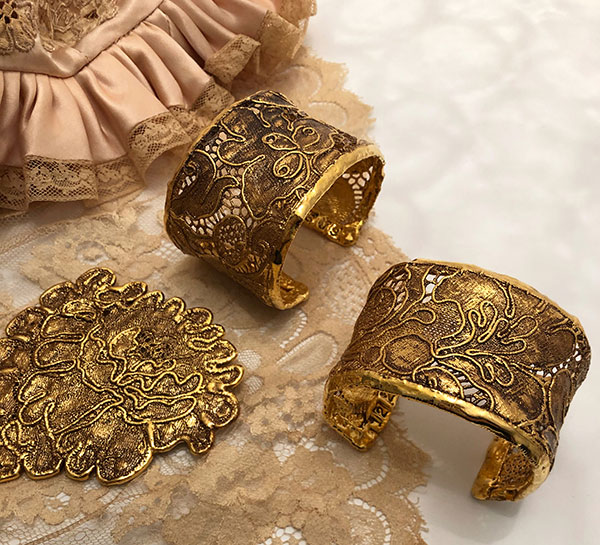 Lace is not only a mainstay of lingerie, but also when wrought in talented hands; it is an elegant symbol of femininity. The delicate craftsmanship requisite in producing a piece of lace has been harbored, mainly by women since it first emerged in the 15th century. Monika's mission honors this legacy. The laces used in The Gilded Lace™ Collection, mainly Guipure, Calais, Valencienne and Raschel, are gleaned from estate sales, antique stores and flea markets in Europe, the USA and now Cuba.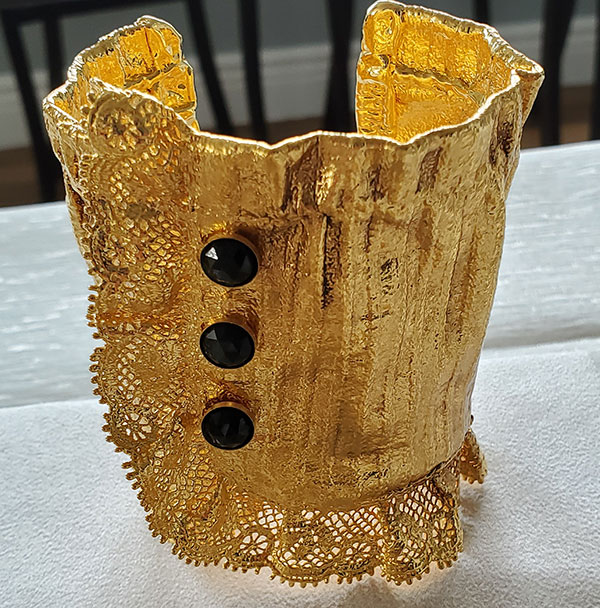 Development of the designs requires a painstakingly intricate procedure.  Patterns are drawn, carefully cut from the chosen lace, formed into the desired piece and then dipped in liquid 24ct gold or silver. Monika uses one of the oldest (and last) electroforming sources left on the east coast. The Gilded Lace™ products are all electroplated in a factory that recycles all of its metal, and uses contained water and power. (The plant is a source for NASA and provides the Oscar statuettes.) Further elevating the quality, each style is signed, numbered and delivered with a piece of the lace and the story that inspired it.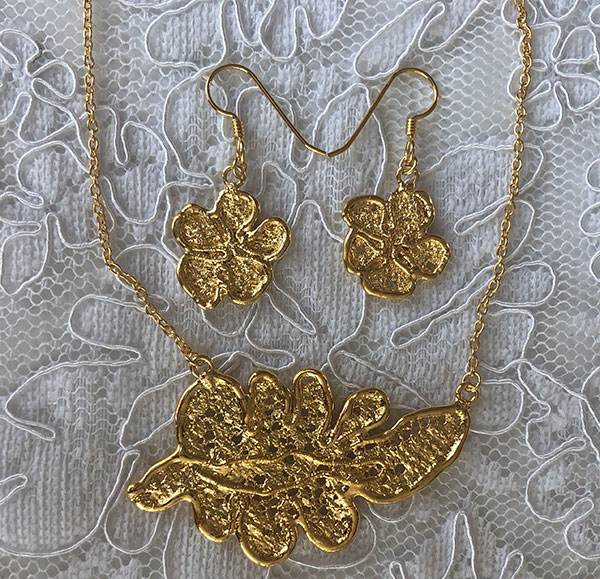 It's not surprising that bridal wear is found hanging in Monika's workshop as customers provide inspiration for memorializing their weddings in jewelry, hairpieces and sculpture.  50% of the business is bespoke, and like many lingerie related merchandise, they are purchased by men seeking unique luxury gifts and women who recognize creative excellence.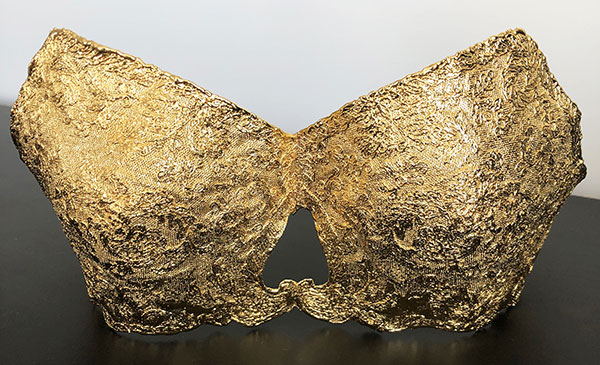 "True Excellence is The Product of  Synergy" Mark Wilberg