Torture Garden Latex ~ Wickedly Good
By ALISON CONNOLLY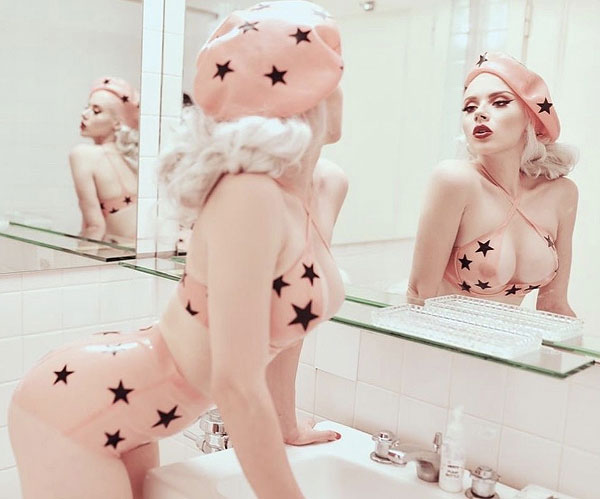 I must admit that I'm pretty much a lace and silk lingerie gal, but every now and then something from the latex/fetish category manages to capture my attention.  The brand that managed to do so is Torture Garden Latex, and utilizing Mosh in their latest editorial images was exactly what caught my eye.
Torture Garden Latex was founded in 2002, but has been under the creative influence of its current creative director Florence Druart since 2008.  This London-based label features handmade designs crafted from heavy gauge latex rubber, and offers a variety of shapes and styles such as corsets, catsuits, leggings, bras, leotards, stockings, hats, collars, belts, and so forth.  From clear latex to opaque, the design team gives its customers options, not to mention offering any item in their catalog in custom colors.  There's even a hand-painted tie-dye option.  But keep in mind, with options, quality and precision, comes a bit of a luxury price tag (the Jorogumo Corset costs approximately $580, the Libertine Stockings are approx. $150, for example).
It's worth noting that Torture Garden Latex is an offshoot of the Torture Garden Fetish Club established by Alan Pelling and David Wood in 1990.  It happens to be the largest fetish/body art club in the world, as well as a production company and performance agency.
You can discover much more about the latex label at www.torturegardenlatex.com and the company as a whole at www.torturegarden.com.