From Paris to Curve New York ~ Bras & the Mindset of the Empowered Woman
By ELLEN LEWIS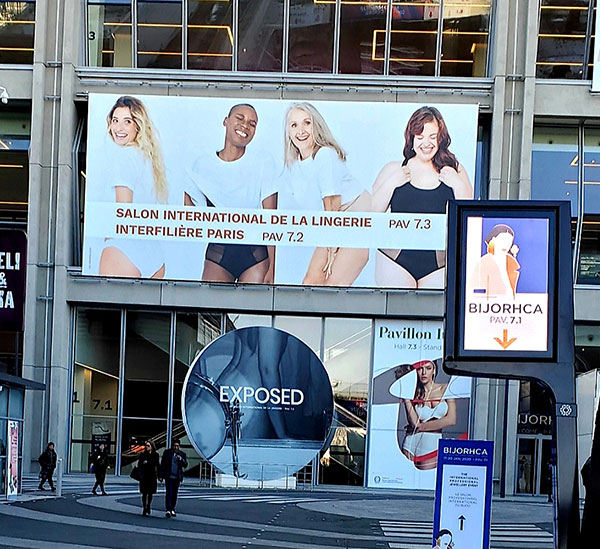 I've just returned from Paris having attended The Salon International de la Lingerie and Interfiliere expositions. As always, we will have an extensive overview published on Lingerie Briefs in a short time. But because Curve New York has moved its dates from late February to 2/4-2/6, timing does not allow me to adequately retrieve, organize and recap all the information I absorbed. (And my grandson's presence for a week doesn't help my concentration). I approached the Paris shows differently this year by attending more conferences and in particular, the presentations from global trend expert Jos Berry, founder and director of Concepts Paris. From sustainability, focus on the consumer and fashion direction in the Intimate Apparel business, Jos's expertise paved my path through these shows.
Below is a brief statement outlining the essence of her message which she will be sharing at the New York Curve show on February 4.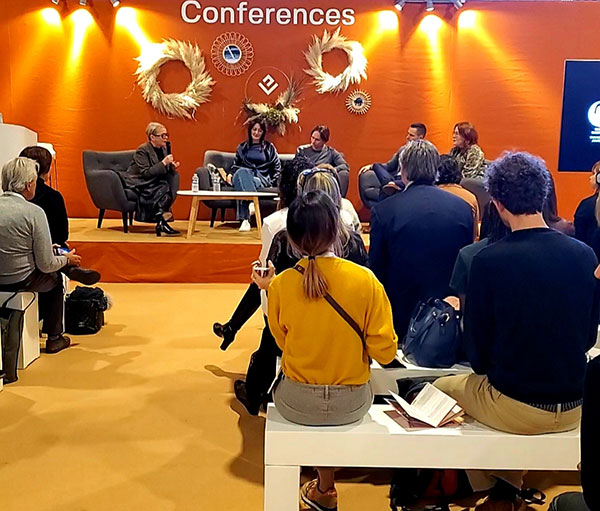 BRAS & THE MINDSET OF THE EMPOWERED WOMAN, her warrior attitude, her call for inclusivity and body positivity and her struggle to find a bra that fits. The need for revolutionary re-thinking was the subject last weekend of a round table dialogue at the Salon International de La Lingerie in Paris. The bottom line of the talk was that the rift between her and the bra industry can only heal by listening to her, giving her better information, never blaming her for wearing the wrong bra size but use her unhappiness and un-ease to re-design her bra from scratch. Sian Thomas from Triumph showed the eager audience the first steps of re-inventing a smart bra of the future. Louise Davis (Nordstrom) and Guido Campello (Journelle) agreed that knowledge about new mindsets starts on the shop floor and in the fitting rooms. Comfort is key, but is not an universal value. Consumer research from Eastman's Justin Coats shows that comfort is key but relates above all to every individuals feeling of ease. All agreed that intimates has a very exciting future with new generations appreciating knowledge, authenticity and clear information about sustainability, which, according to the panel is in bra design above all a question of better product with an extended lifecycle and diverse individual 'confort' values. More about this hot topic next weekend at Curve New York in the VIP trend conference by Jos Berry, entitled: LINGERIE aka THE BUSINESS OF ENJOYMENT – Tuesday February 4th at 9:00am, Javits Centre NYC.