Paris Part One ~ Interfilière Color, Prints & Fabric Stories
By ELLEN LEWIS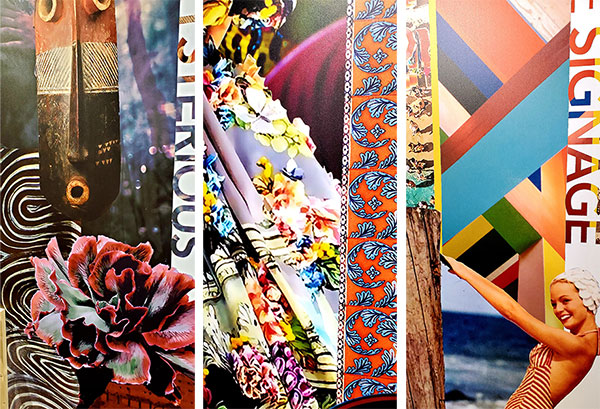 Reviewing last years recap of the Paris Interfilière Fair, it is quite evident that this year the message has not changed. It has only intensified. The critical movement in fashion is sustainability and the challenges for the Lingerie Industry are substantial. This exposition emphasized the importance of technology for every material that informs Intimate Apparel development. Wrapped together with this global quest is the heightened priority of communication with the consumer, understanding who she is and recognizing the mindset of the empowered woman. The show had several incredibly informative conferences and panel discussions on these subjects, many organized under the aegis of Jos Berry, whose Concepts Paris team created showstopping, eye opening fabric and trend forums. And as always, Jos's VIP presentation was the highlight.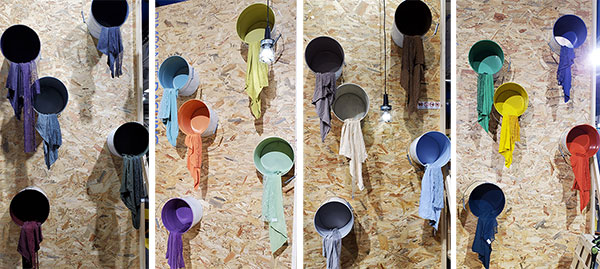 A few of the key points I culled from the event: The color palette is dominated by blue and green which infused much of the color card, including roses, purples, pinks and reds. The power of nature is seen throughout: in print designs, embroidery and lace patterns. Engineered laces, graphic, flowing and transparent are rendered in rich, deep, luscious colors that conjure a couture spirit. Naïve floral motifs embroidered on tulle are as relevant as flamboyant blossoms. There is a hint of shine everywhere. Geometrics recall a retro spirit and animal prints are updated. Stripes and checks in primary colors are prevalent informing the growing sports category. Yellow plays a major role.  The influence of the California coast, the Mediterranean Sea and the African continent prevail. White textures and Turkish craftsmanship appear in patterns. Sandy, sunny and neutral tones are prevalent. And the artistry of couture, romance and the enjoyment of seduction as a manifestation of feminine empowerment has a renaissance. The influence of the Parisian style lives here.
A show highlight, The Wedding Spirit, saturated in whites, created a dreamy venue of bridal influences on the lingerie landscape. From original wedding gowns, beautiful laces, delicate embroideries and antique inspirations, this room captured the artful and ethereal essence of lingerie.
The keynote here is the elimination of boundaries, structure and rules. The objective is to create a more fluid, inclusive, sustainable and giving world. It's all about positivity. exploration and the potential of our planet. My favorite quote: "Breathe In, Breathe Out