Only for Cool Girls ~ La Chatte de Francoise
By ALISON CONNOLLY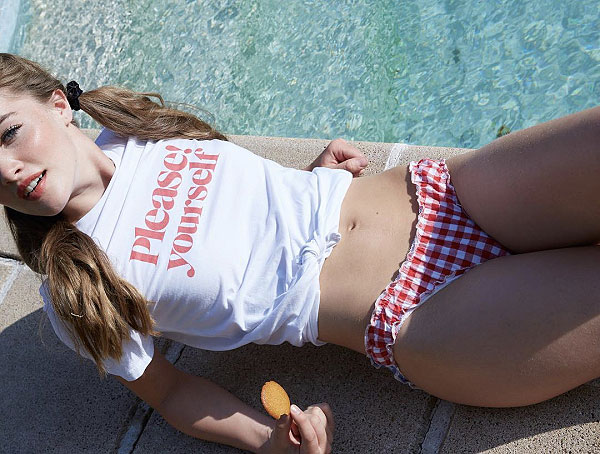 La Chatte de Francoise is a panty brand that specializes in "slow fashion, only for cool girls".  And really, what's more cool than being a sustainable fashion brand these days? As Ellen has pointed out time and time again in her trend forecasting posts, the concept of sustainability is here to stay.
La Chatte de Francoise was founded in 2013 by musician and DJ Marine Neuilly.  She describes her brand as "the 21st century love child of Andy Warhol and Simone de Beauvoir" and she designs not just panties, but (wet) t-shirts, socks, scrunchies, condoms and more!  All of her panty or "culotte" designs are handmade in Paris utilizing upcycled fabrics. Due to the nature of this production method, all items are limited edition or small batch.
Founder Neuilly represents so much more than her cheeky punk label as she also collaborates professionally as an art director, photographer and magazine guest editor (for Please! Magazine).  Creativity is at the heart of this designer and her brand.
There really is so much more to discover about La Chatte de Francoise, so I encourage you to visit her website to enter her eclectic world dedicated to both the modern woman and of course, cool girls.