Precocious Period Panties ~ K+1%
By HOLLY JACKSON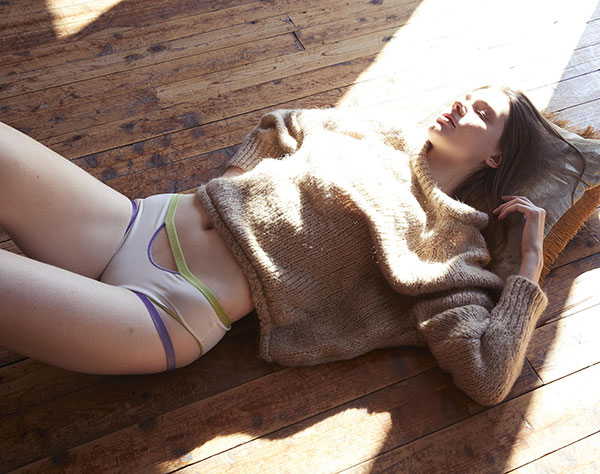 Period panties are one of those things that don't come up much when discussing fashionable lingerie – for good reasons! While I love that they exist and am a big believer in the tech behind them, the best you can say about most of them in terms of visual design is that they look like a regular pair of black cotton panties. K + 1% was part of the recent Curve NYC show and has forever changed my mind about what period panties can look and feel like.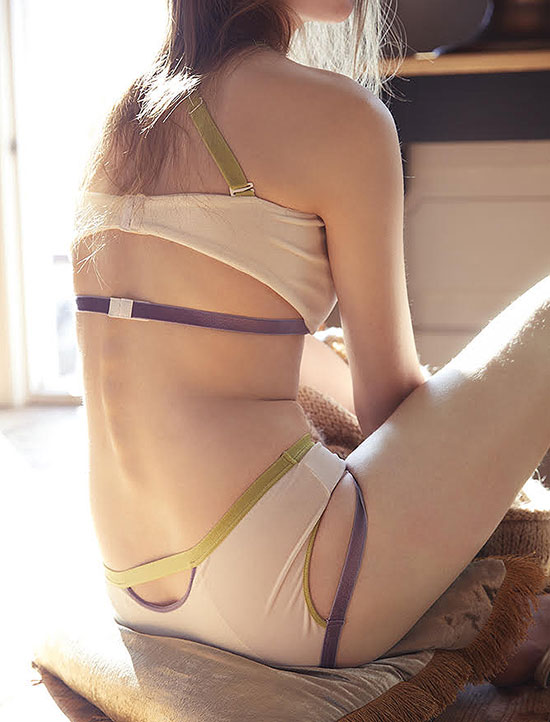 When I approached the K + 1% booth what I immediately noticed was their stylish designs, fun use of cutouts and luxe use of velvet materials. It actually took my companion pointing out the sign that talked about period panties before I realized what the brand really specialized in! This small brand based in Japan is perfectly Instagrammable and out to change the look of period panties forever.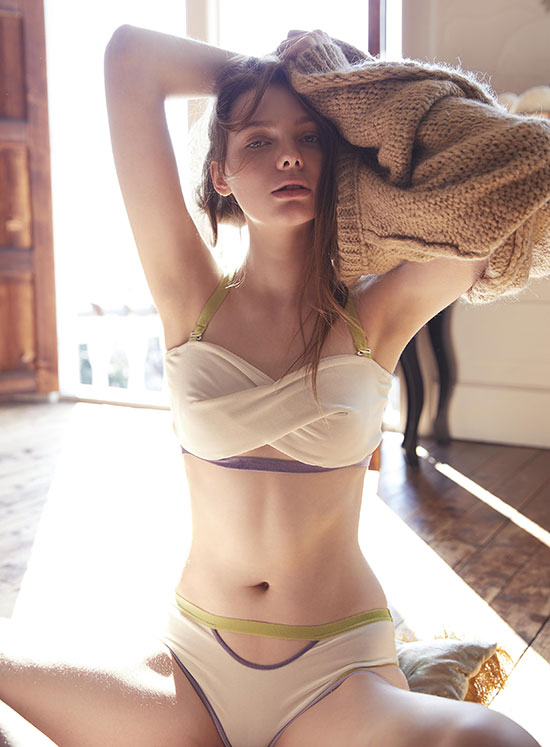 The current collection is small but powerful. It features a range of shades from basic to sets full of saturated and bright colors, all with luxurious materials that would be at home in any upscale US based boutique. Matching bralettes and panties are available or you can mix and match between the various colors. The designs are minimalist yet elegant, while still feeling youthful and fun.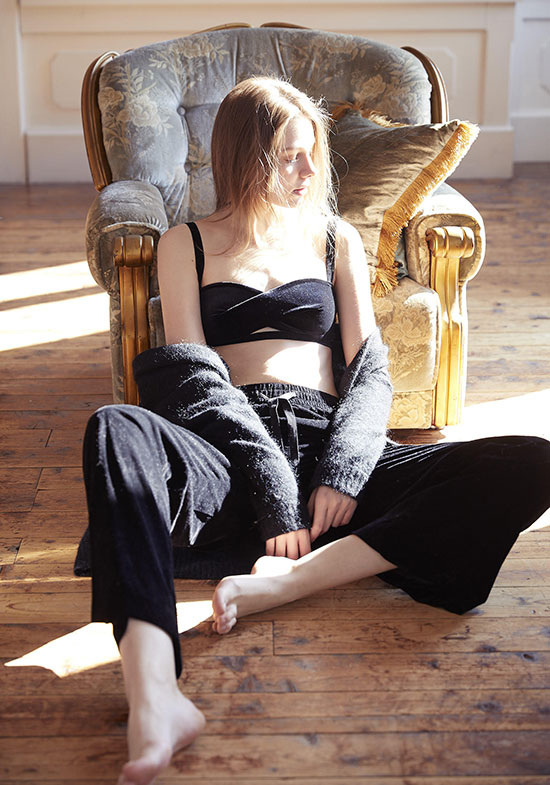 When you turn the panties inside out (which I really did) you see that they contain all of the layers and design features that you expect from well constructed period panties! Each is invisibly lined in black and the designs are created with plenty of coverage where it is needed for the period panties to actually be functional. The idea behind the brand is to give women a cheerful boost and something fun to be excited about during the one week a month that is traditionally thought of negatively.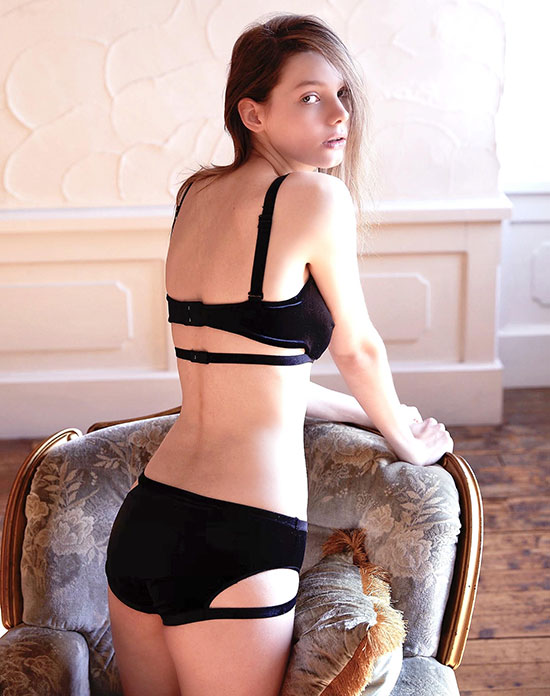 This wasn't a brand that I expected to find at Curve but it came in as one of my favorites of the entire show. Brands like K + 1% show how the look and feel of period panties can be expanded upon now that the fabric tech is there. There are lots of boutiques out there whose customers are going to resonate with this line in a serious way. And, for sure, the elimination of menstrual waste including tampons and sanitary napkins is one more step towards sustainability.