Say Yes to This ~ NOO
By ALISON CONNOLLY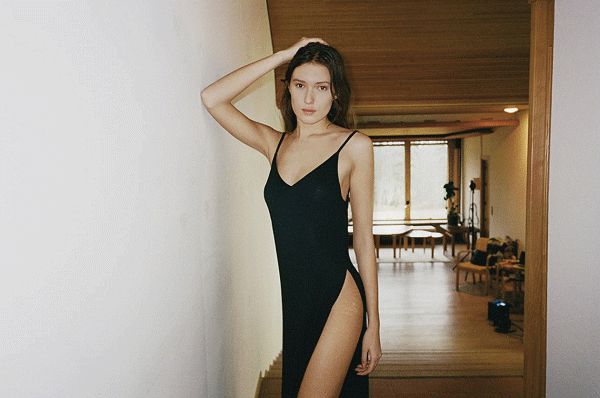 NOO is a French brand that specializes in lingerie, swimwear, activewear and ready-to-wear, but for purposes of this Gallery, we're focusing on the intimate(s) side of their business.
In keeping with the theme of sustainability (a new blog category we recently launched at Lingerie Briefs), sharing the story of NOO is something we had to say YES to!  Co-founded by two young women, Anaïs and Elissa, NOO is a company that has a very clear commitment to sustainable fashion.  Most of their materials are re-used (sometimes you'll see fabrics from older collections show up), many of their lingerie fabrics are produced from recycled fibers, while some of their swimwear ranges are made from 100% green Eco-Wave fabric (made from waste recovered from the Mediterranean).  Even their ready-to-wear pieces are made from a fiber of biodegradable vegetable origin!  There's actually considerably more to share about their eco-friendly practices (their packaging is made from bioplastics), which we encourage you to visit their website to discover the full scope of their commitment to the environment.
As for the lingerie designs themselves, the ladies behind NOO wanted to create styles that fall in between super sexy and super sporty.   That resulted in their envisioning a realistic approach to beautiful lingerie and loungewear that the modern woman could easily incorporate into her wardrobe.
The first NOO boutique is expected to open soon in Paris, but in the meantime, you can shop the brand at Galeries Lafayette.