Ghluv™ Hand Protectors ~ In the Time of Coronavirus
By ELLEN LEWIS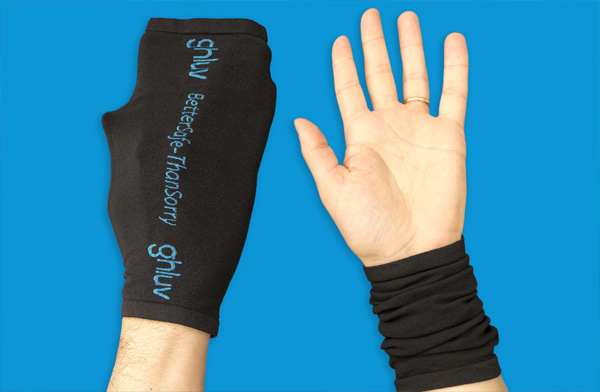 They may not be the typical boudoir gloves I might normally feature in a Lingerie blog, but when it comes to pro-active thinking in the time of Coronavirus, the story behind the hand protectors just launched from Ghluv.com is at the top of my list. A few weeks ago, in conversation with lingerie colleague Tina Wilson, who, among a few other lingerie industry responsibilities, is the Creative Director for Hue brands, I learned of an innovative initiative birthed in early March at a company brainstorming meeting. "We weren't locked down yet. We were still in the "be cautious" stage, not yet under the #stayathome" dictate."  Tina's point of view was prescient: "Who cares about the color of their socks right now? I want a sock for my hands that's antimicrobial because I am freaking out about touching doorknobs, shopping carts, subway poles etc"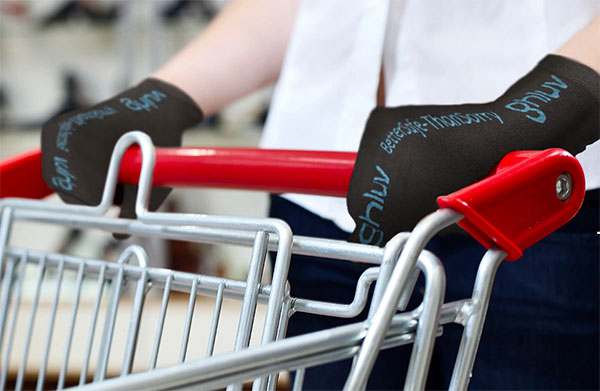 Inspired by her statement, Kayser Roth Brands CEO Nicola Gallotti, left the room with a mission. In less than a month, Nicola set in motion the development, production and delivery of Ghluv's antimicrobial gloves made on sock machines in North Carolina.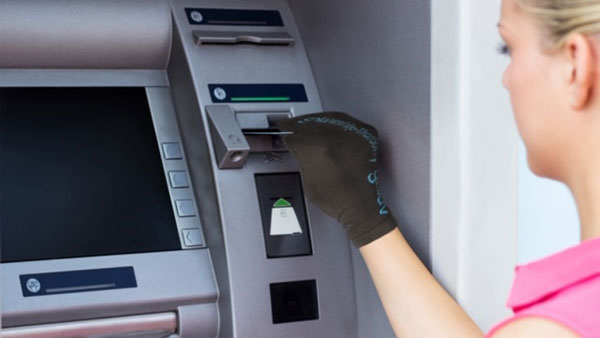 Using HeiQ anti-viral proprietary technology, a chemical treatment which has been proven effective against Coronavirus, orders have already reached into the thousands. Simple to use, resting casually on the wrist to be pulled down over the hands when needed, these are unisex and available in 2 sizes. We keep ours in our car, stashed right next to our face masks. No more plastic gloves for us.

Ghluv gloves may not be our typical definition of sexy, but in today's environment sexy means safe. Clearly our perspectives are changing because change is the only constant.
"Anxiety is the Handmaid of Creativity" Chuck Jones