Put Your Big Girl Pants On ~ Wacoal Underwear
By ELLEN LEWIS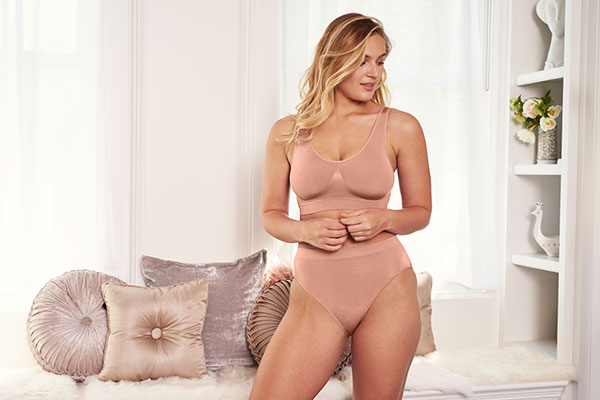 A few days ago, entering week 6 of quarantine in our house, my husband came into the kitchen and announced he had just dressed for the day. He was wearing his bathrobe.  I was a bit perplexed, so he explained that he had just put on clean underwear. This actually inspired me to write this blog about Wacoal's extensive panty collection. Fact is, despite our at home descent into "not really dressing" every day panties still should (I hope) be a commodity requiring daily updating.
Certainly, there are a plethora of choices on the market, but since Wacoal's panties take a great deal of space in my underwear drawer, they are easy to discuss. My continuous panty quest, initiated when I first launched this blog in 2009, has always been about comfort and fit over glamour. So, even though I love many of the gorgeous choices available in the market, I believe that underwear needs to feel like it is not even on the body.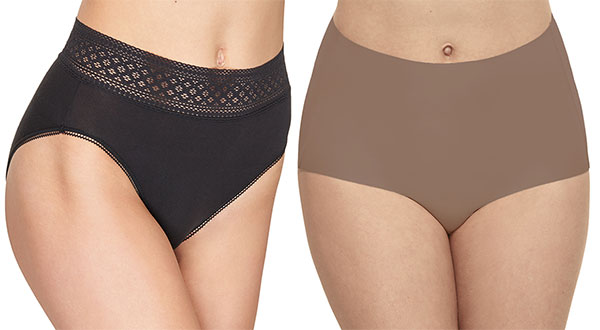 Subtle Beauty & Flawless Comfort
At the top of my list sit three best-selling Wacoal collections: B-Smooth, Flawless Comfort and Subtle Beauty. All three collections offer a range of sizes from S-5XL in a variety of fabrics that guarantee softness, invisibility, and flexibility in fit. Individual preferences for seamless, clean and/or delicately trimmed styles are all covered here. Check out the Wacoal website for specifics. Wacoal's mantra has always been "We Invented Comfort" and take it from me, they live up to their word.
"Put Your Big Girl Panties On and Deal with It" Roz Van Meter