OnPoint Manufacturing ~ A Fashion Industry's Unicorn
By ASI EFROS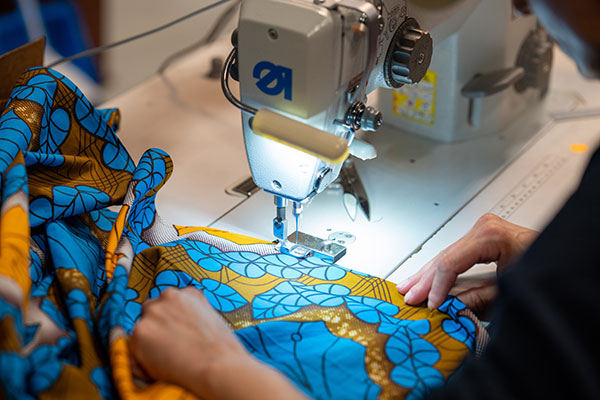 It is during a seminar at the Premiere Vision NY in January of 2020 that OPM (OnPoint Manufacturing) was mentioned by a panelist, Tara St James, a fashion industry activist and founder of the Re: Source Library. Armed with the curiosity of ten cats, I dashed to their booth compelled to find out more.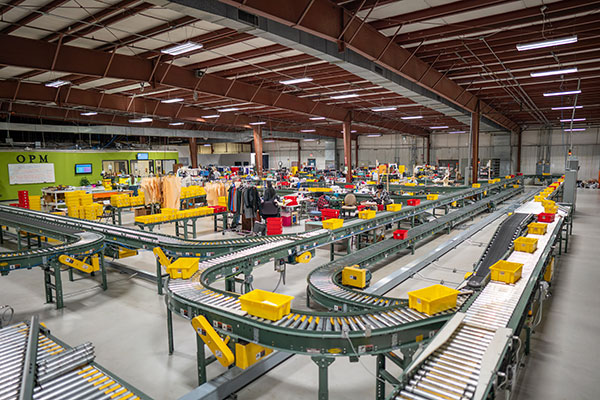 OnPoint's Sr. Vice President of Sales, David Prentice, met me with a southern smile and the personality of a storyteller while sharing a multitude of technical details and exciting facts.
It all started in 2014 when Kirby Best (CEO, OnPoint Manufacturing) opened a new state-of-the-art facility to manufacture individual garments on-demand.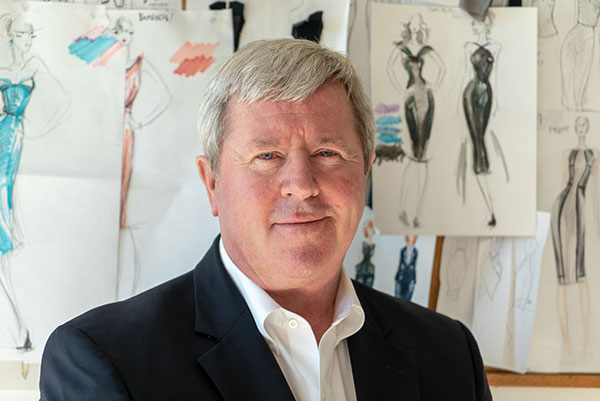 Kirby's expertise in on-demand manufacturing comes from over 30 years in the book publishing industry, including time as President & CEO of Lightning Source, Inc., the world's largest digital print-on-demand book manufacturer, and a division of Ingram Content Group.
It was his wife, who became an inspiration for venturing in a new direction. Now OPM is equipped to produce on-demand apparel in all fashion categories.
OPM's production line is fine-tuned to handle high-end womenswear including its most delicate categories like loungewear and nightwear.
Photo by Kristina Petrick
OnPoint is a one-of-a-kind creative enterprise specializing in purchase-activated, on-demand, personalized apparel manufacturing. The company is based in Florence, Alabama, with headquarters in Nashville, Tennessee. It presents elegant solutions to many of the problems the fashion industry is facing today.
What gives OPM the magic power of a Unicorn is the ability to accept your one SKU order, that just popped up on your computer screen, and ship your garment to the customer 3-5 days later. In other words, you make it after you sell it one garment at a time.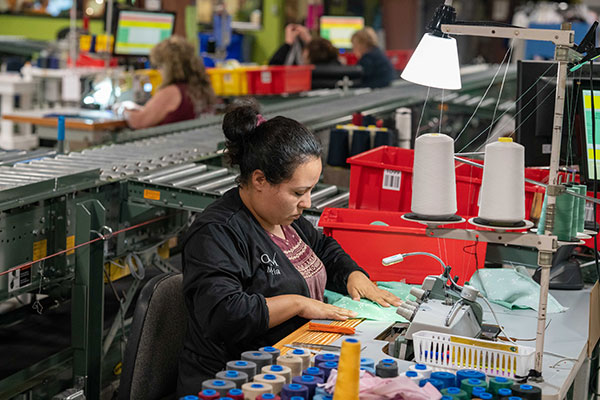 Let's just pause for a second and imagine how this business model revolutionizes the industry of fashion.
It provides answers to overwhelming consumer demand for novelty, immediacy, and customization.
The production cycle is reduced to 3-5 days from traditional 90/120 (overseas production) and 45 days (domestic production) which assures that designs are in-line with the latest trends.
It eliminates overstock and cuts in half the landfill waste.
Not only does on-demand strengthen brand-customer relationships, it also creates new jobs in the US.
The carbon footprint is minimized by cutting down on the wasteful back and forth during production, development, and warehousing.
The flexibility of the automated processes allows for prompt style/size adjustments for each customer's needs.
The price structure and eco-friendly processes are in line with the philosophy of sustainable business and eco-responsibility.
The automation of its manufacturing line allowed OPM to switch 90% of the production to manufacture non-medical face masks over a weekend and then switch it back just as quickly.
"We decided late on a Thursday to convert the plant to manufacture protective face-masks to help the growing shortage across the country. By Friday, two of our team members designed and patterned the mask and had it ready that day. Saturday we redesigned the company to handle the mask, and Sunday we were in full production. We have one of the most automated plants in the world, so being able to pivot and be in production in a matter of hours is the type of challenge that the plant is built for.  We are honored to do our part to assist the front line workers that risk their lives to fight COVID-19." – J. Kirby Best, CEO of OnPoint Manufacturing.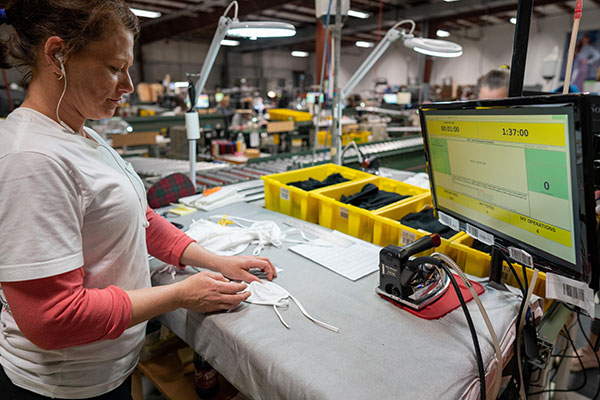 OnPoint has developed a technologically advanced manufacturing and distribution system from the order entry to delivery. All aspects of the manufacturing process are automated and driven by complex software systems converting it into an algorithm.
"Each system we implement makes our manufacturing process more efficient and helps our customers get from concept to production faster."-  J. Kirby Best, CEO of OnPoint Manufacturing.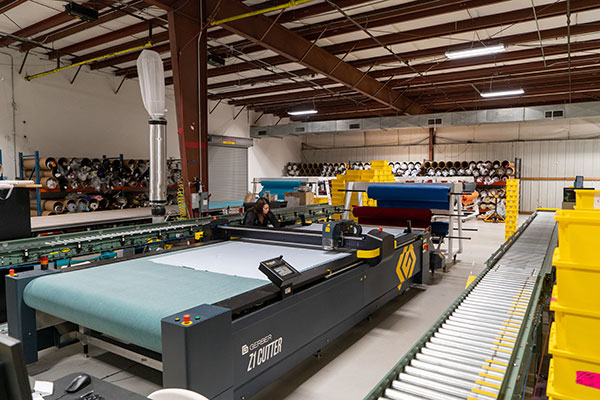 A recent collaboration with Kornit Digital (KRNT) sprang to life an eco-friendly printing technology allowing OPM to apply digital pigment-based ink quickly and efficiently right in their facility. Direct-to-fabric printing capabilities using the Kornit Presto printer will begin in late Q2 of 2020. It will further accelerate the manufacturing process while assuring the vitality of colors.
Integration of the Gerber Technology into the manufacturing cycle allows for the state-of-the-art pattern making, grading, and cutting capabilities.
"For years the industry has suffered and continues to be constrained by an outdated and non-consumer centric design, product development, and delivery model, especially when it comes to meeting the need for personalization in apparel. It is time for the apparel industry to gain the profitability, sustainability, and speed to market that other industries enjoy by embracing the on-demand model."- J. Kirby Best, CEO of OnPoint Manufacturing.
In times of profound transformation, we have more questions than answers. Providing these answers is OPM, a technological beacon leading the way.
Until then … stay inspired.
Learn more at https://www.onpointmanufacturing.com/
Contact: David Prentice at David@onpointmanufacturing.com
Sr. Vice President of Sales