Remembering When ~ What Katie Did
By HOLLY JACKSON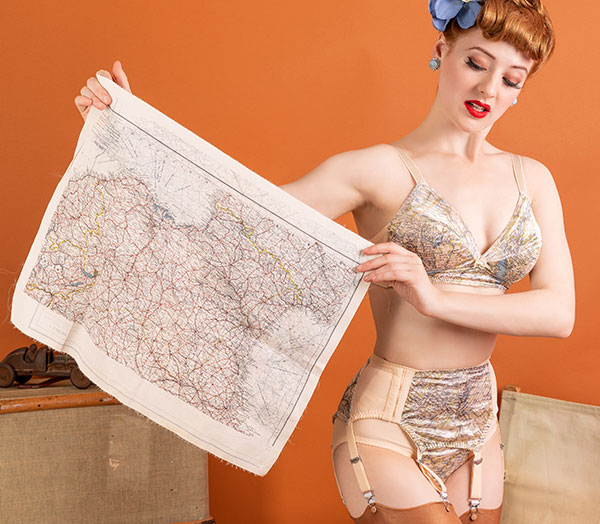 Like many of us I've spent an awful lot of time watching television lately. One of my new quarantine favorites is Foyle's War: a wartime mystery drama that features great fashion, ethical quandaries and fabulous female characters. I've always loved the practical and pretty fashions of the 1940's and admired the sorts of creativity that were born from serious hardship. The episode I watched last night featured a female character confessing that she had taking a leftover parachute from a captured German pilot and made 6 dresses out of it!
What Katie Did is one of the most well known vintage lingerie brands in the world. While many companies make versions of vintage styles and silhouettes What Katie Did dives in deeper to the 1940's and the fashion culture that made it unique. You'll find familiar vintage pieces in period accurate colors and styles, but also get a fun history lesson in the process.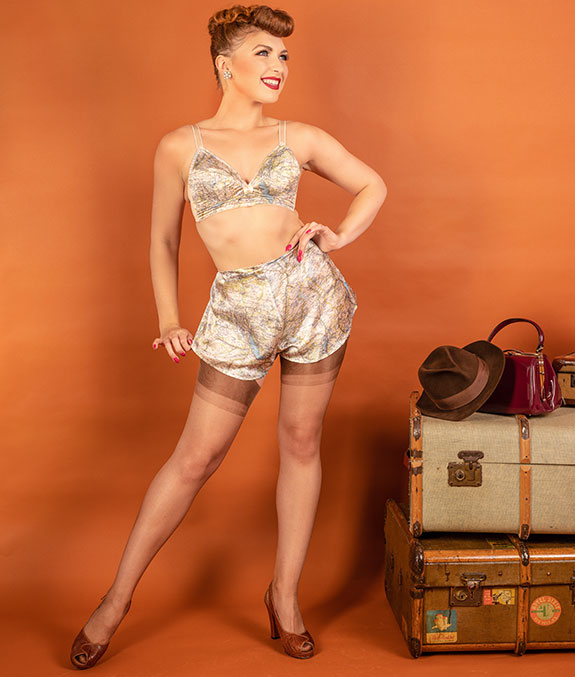 The 1940's WWII Map Lingerie range references a great niche moment in fashion history and is a wonderful lingerie set for the modern consumer interested in more retro styles. Silk was used entirely for the war effort in the 1940's to make parachutes but also to make escape maps for pilots who became stranded and needed to find their way home. These scarves could be worn as scarves or as handkerchiefs so they could be carried discreetly. They were also later turned into dresses and lingerie as a reminder of what people had been through.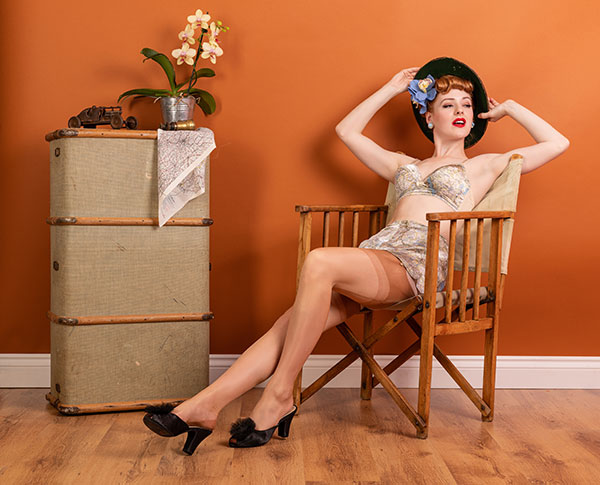 What Katie Did has resurrected these rare sets with their 1940's WWII Map Lingerie collection! It includes four pieces: a vintage style soft cup bra, a garter belt, a traditional tap pant and a high waist panty. All feature a digitally printed vintage map print on a peach satin fabric base. While these styles may read as vintage they're all still relevant to our lifestyles today. The bra and flowing tap pant would make a great lounge outfit during these stay at home times.
I find it comforting to be reminded during these strange times of the hardships that society has weathered before us. The war involved finding creative solutions to new challenges that required every citizen to be part of the solution – just as the stay at home now requires us to accept hardship to be part of a larger solution. This lingerie line is a reminder that we're all in this together.