No Body is Nobody ~ NEIWAI
By ALISON CONNOLLY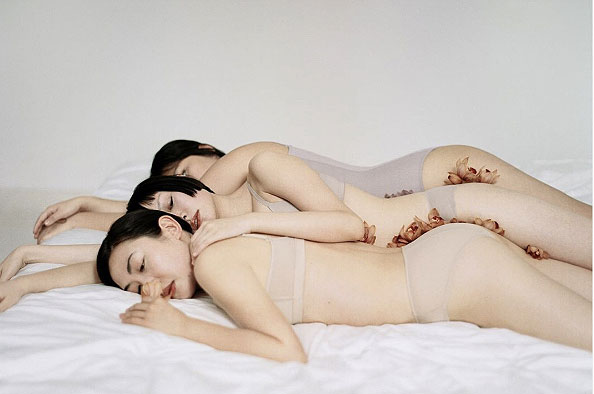 No Body is Nobody campaign photos by Luo Yang http://luoyangphoto.com/
NEIWAI, which means inside and outside in Chinese, is a lingerie brand that gets it when it comes to empowering everyday women.
Founded in Shanghai in 2012, NEIWAI specializes in minimalist designs made from quality cotton fabrics for both men and women.
For the past few years the brand has developed marketing campaigns that challenge the standards of beauty, particularly speaking to the rigid beauty stereotypes in China.  Their latest campaign, No Body is Nobody, features 6 women who embrace those social stereotypes, and highlight what society might otherwise consider their flaws.  Photographer Luo Yang, whose career emphasis is the female body, was brought on board to capture images for the project, and the results are striking.   Age, skin tone, weight and body scars are just a portion of the brand's message; it turns out this campaign opened up a widespread conversation about diversity according to the 100,000 views garnered by their WeChat posts.
So not only does NEIWAI represent luxury in comfort, but they aim to represent all women by defying traditional body standards.
If you're interested in learning more about the brand and this campaign, visit their Instagram IGTV to see the 14-minute behind-the-scenes documentary.  See for yourself how every woman is uniquely beautiful in her own way.