Soak Wash ~ Scents & Sensibility
By HOLLY JACKSON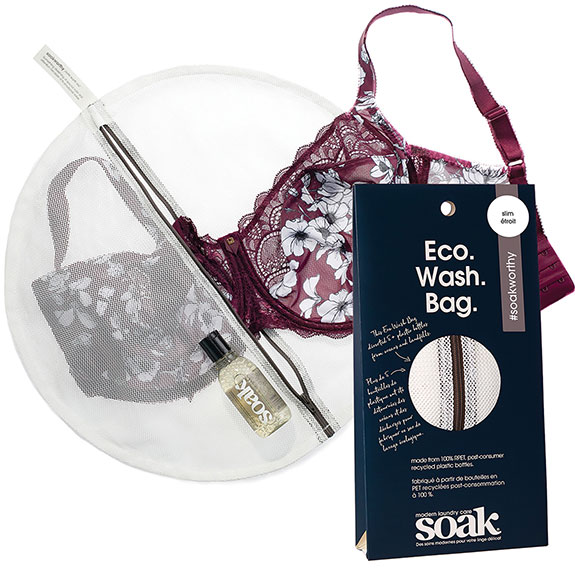 Everyone hates hand washing lingerie, but I've always felt like it's little better when I get to use Soak. I've been a personal fan of this no rinse-free lingerie wash for years: Perfect for busy or lazy people who hate chores (I identify as both). What I didn't know until I attended Curve NYC in February was how much Soak cares about sustainability and the environment.
Packaging is a huge issue when it comes to lingerie and it's associated products. Sustainable products are one thing, but that effort can be easily undone when something sustainable is packed in plastic or other excessive packaging. Soak is the rare company that has considered the environmental impact of everything they produce, from the lingerie wash itself to the bottles it comes in.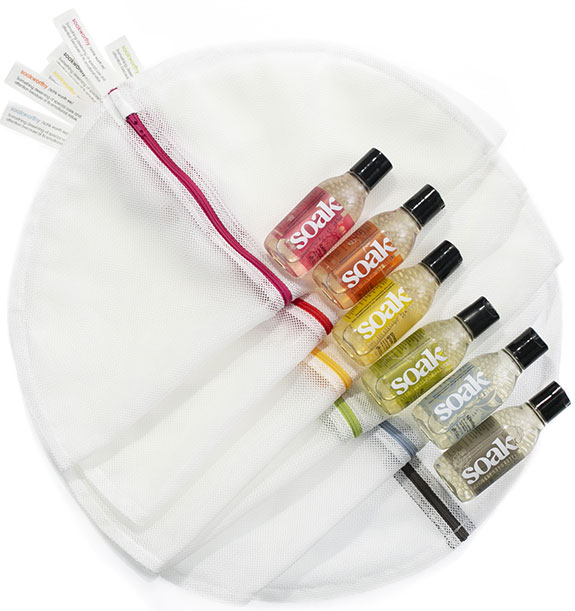 Soak Wash's new Eco Wash Bags are a new addition to their eco-friendly lineup. Each bag is perfect for washing any laundry and diverts at least 8 plastic bottles from ending up in oceans and landfills. Each sturdy bag comes with a hang tag for easy storage and can be used for travel as well as washing. They're also huge, which is useful for washing lots of underwear or if you struggle with finding an easy way to wash large cup bras.
Classic Soak Wash has always boosted incredible scents but also uses eco-friendly packaging. All bottles used in production are recyclable and use water based inks for the labels. I got to smell the new Pineapple Grove scent at the show and it was wonderful, but I can also recommend Yuzu as my personal favorite if you're new to the line.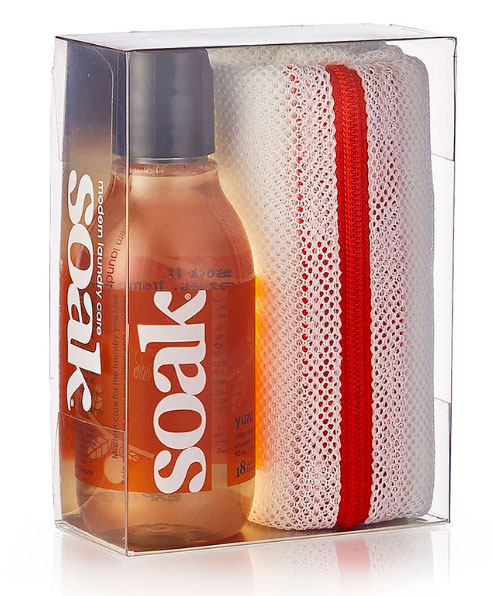 All of these efforts may seem small, but environmentally friendly packaging is a huge hurdle for many companies. Soak Wash has put serious time and money into making this supply chain work as a small business because they truly care about the world around us. And now, during this unprecedented time they have proven once again that community cooperation matters. They are donating much needed hand-creams to front-line workers with a special initiative offered on their website. Check it out for more insight.
They're a great model of responsible corporate citizenship in the lingerie industry.