Andrea Iyamah ~ Making a Statement
By ALISON CONNOLLY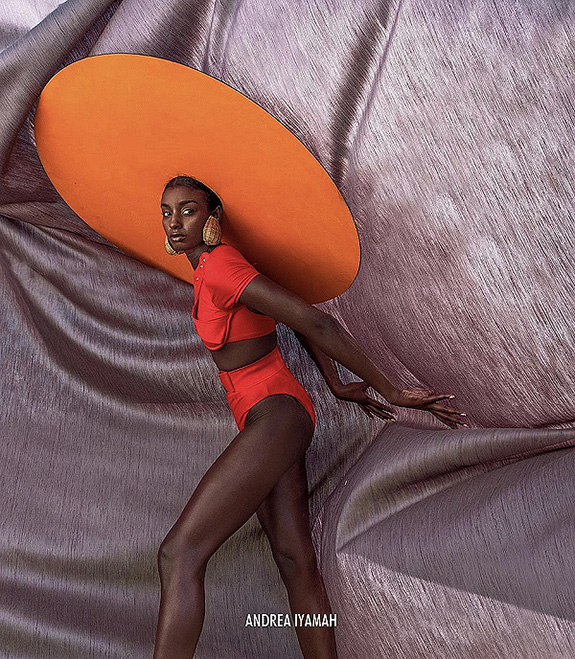 Photographer – @willyverse, Cinematographer- @gerald.lenon, Styling – @somkele_i, Hair & Make-up – @christinejair, Photo assist – @maridadii, Styling assist – @queenetteolu, Set Assist – @aidansaskia, Model – @isamessiah
If you feel like the past few weeks have not been that of Black cultural education and discovery, then you're missing out.  Focusing solely on the more recent events of the Black Lives Matter movement (specific to late May/June 2020), many of the social media accounts I follow have flooded their feed with resources and links to talented Black educators, leaders, creatives, designers and so forth.  I have been thrilled to discover new (to me) design talent that I wouldn't have otherwise seen.  It is in my nature to want to share what inspires me so that I may inspire others, which brings us to the topic of today's Gallery post: Clothing & swimwear brand Andrea Iyamah.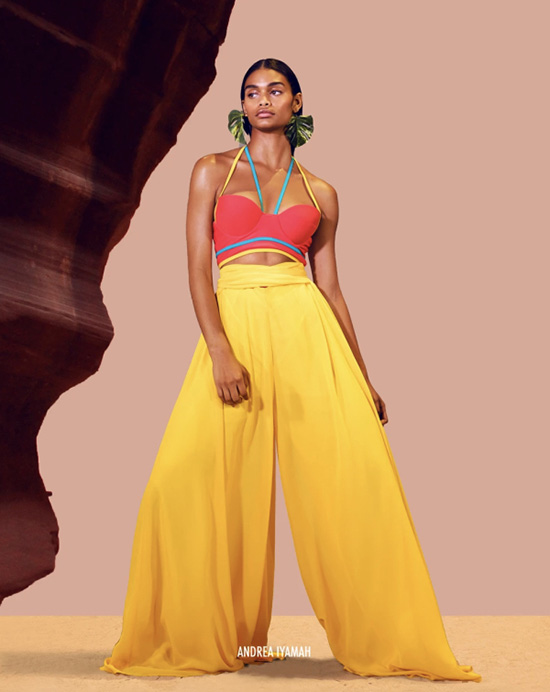 Andrea Iyamah is a Canadian-based swimwear and ready-to-wear brand from Nigerian designer Dumebi Iyamah.  Strongly influenced by her African heritage, Iyameh gained popularity with her statement-making, bold colored swimsuits that range from ruffly one-pieces to belted high-waist two-piece styles.  Fortunately for those of us who aren't necessarily spending our days poolside, the brand also offers a selection of loungy resortwear styles and will soon offer a limited edition collection of hats, jewelry and bags (which the brand initially created for their photo shoots, but received such fanfare that they will soon offer these pieces to consumers).
Andrea Iyamah "is a clothing line strongly inspired by colour, ethnic cultures, nature and design elements that stay true to creating authentic clothing and resort wear with hints of a retro yet contemporary edge in design." Swimwear is at the heart of each season, but the brand also has a full bridal line that is exquisite in its own right and offers a glimpse into the range of Iyamah's style.
Hopefully as you look through these images you will be inspired to share the work of Andrea Iyamah too!  It's pretty hard to resist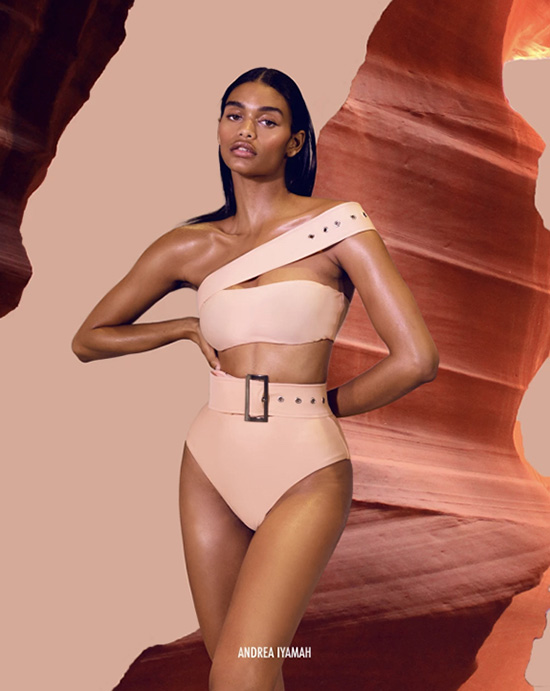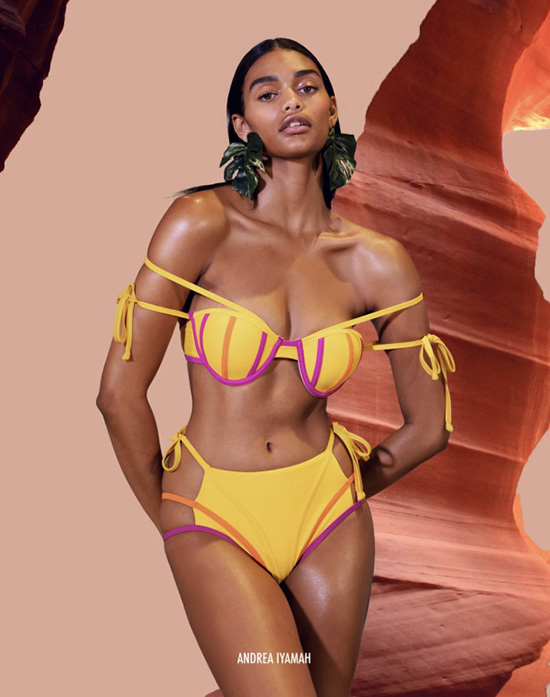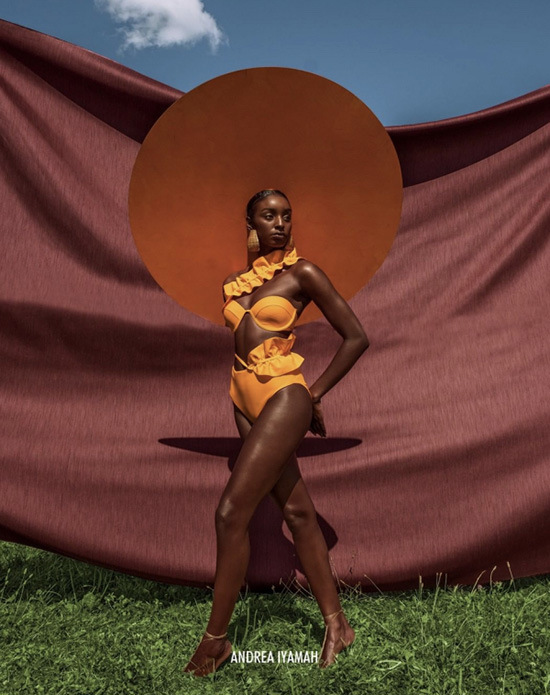 Photographer – @willyverse, Cinematographer- @gerald.lenon, Styling – @somkele_i, Hair & Make-up – @christinejair, Photo assist – @maridadii, Styling assist – @queenetteolu, Set Assist – @aidansaskia, Model – @isamessiah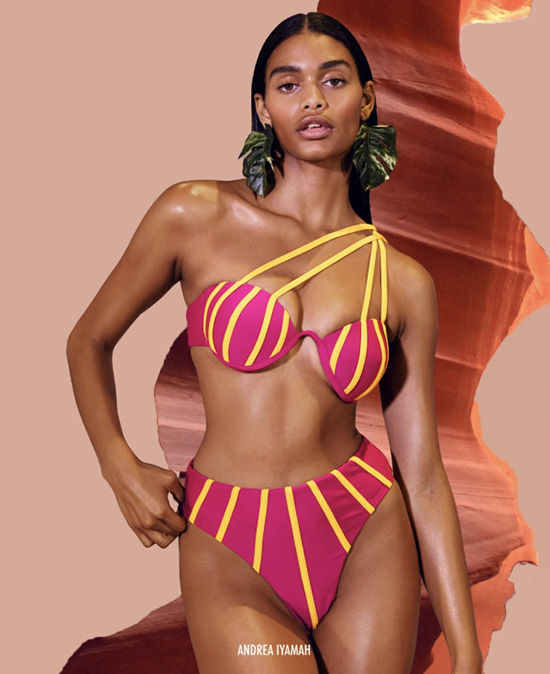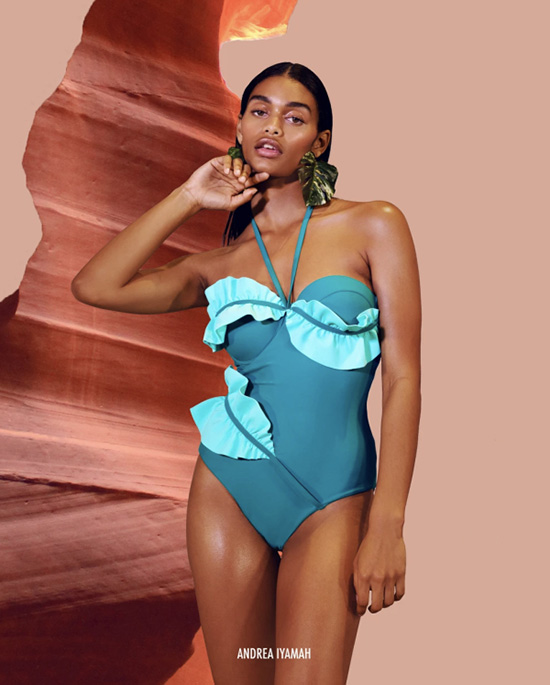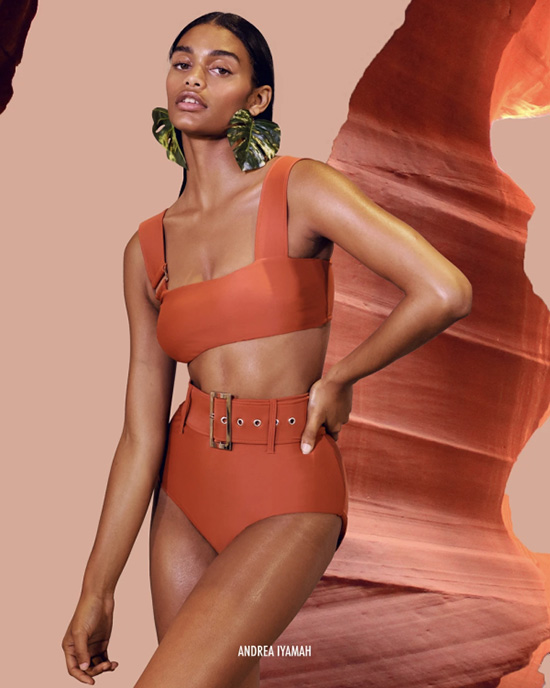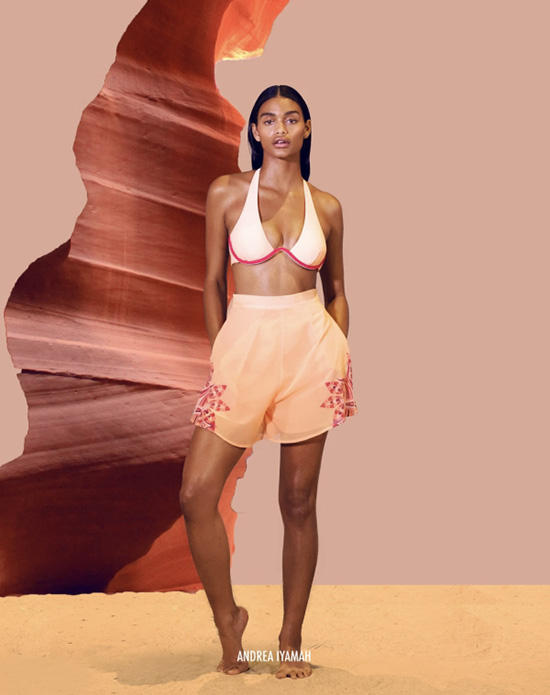 Must-see styles from previous seasons: